There's a restaurant in Leeds doing a bottomless brunch with pies and we are so absolutely here for it.
Pieminister on Duncan Street is well-loved around the city for their thick, chunky pies.
They are typically served on a bed of hot and creamy mashed potatoes and slathered in homemade gravy but, as of this summer, the restaurant has switched things up with the introduction of a new bottomless brunch offering.
Yes, we're talking brunch pies.
Brunch pies filled with all the good bits of an English breakfast, combined with all the good bits in, well, a classic pie. Suffice to say, Pieminister isn't messing about here.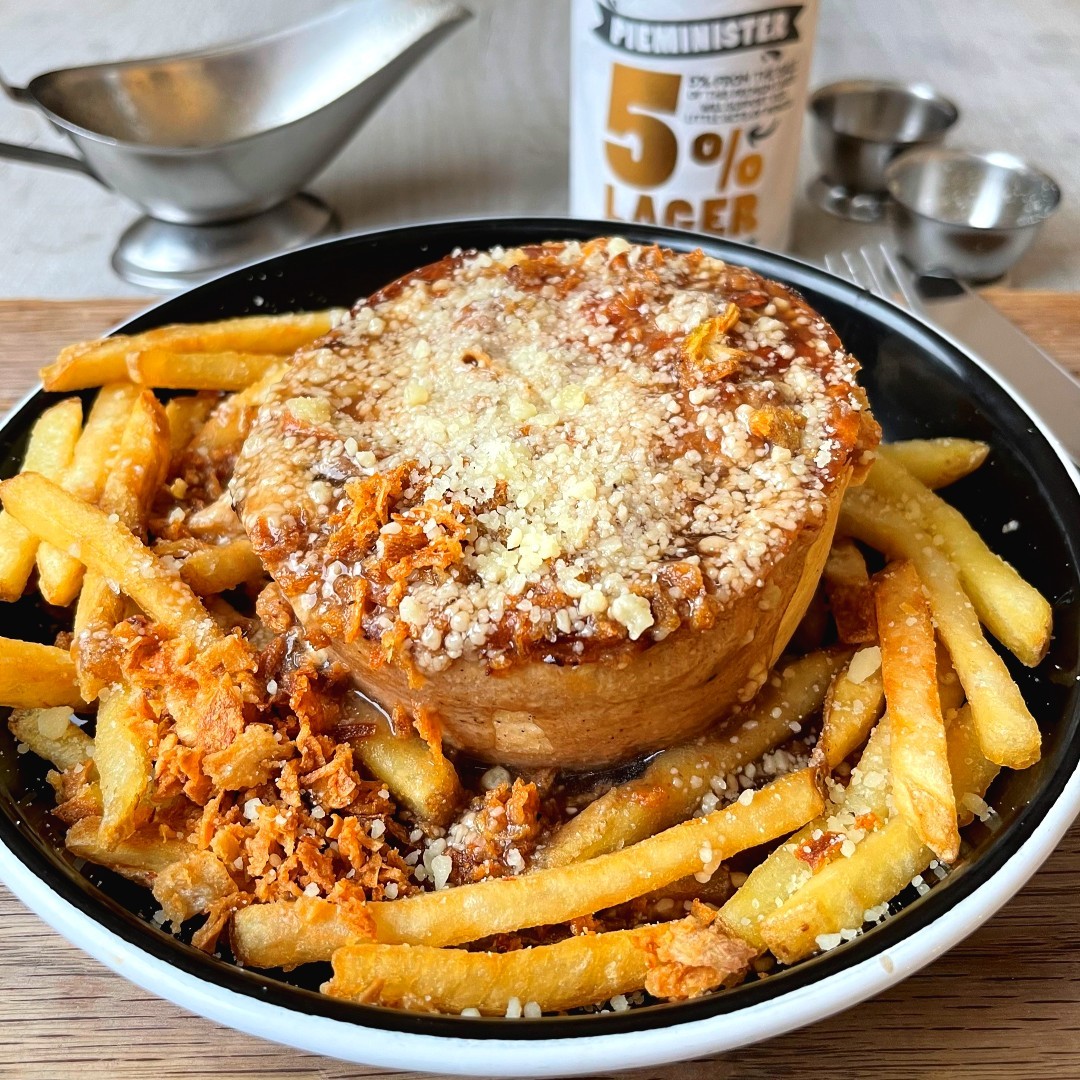 Whether you're a meat lover, a veggie, vegan, or flexitarian, there's something to suit – with a selection of four new brunch pies on the menu.
We're talking just £11.50 for a brunch pie, or £25 for ninety minutes of bottomless drinks; with some great cocktails choices like Aperol spritz, mimosa and bloody marys sitting alongside fizz and beer.
All come topped with garlic confit-style potatoes, crispy kale, and vine tomatoes, and are served with smoky baked beans on the side – and you can also 'add a stick' of pigs in blankets, fried halloumi, or vegan sausages for just another £1.50 to really go the extra mile.
Brunch pie choices include the 'Morning Glory,' filled with free-range sausage and bacon pie, with cheesy bechamel sauce and a baked egg; and the veggie alternative 'Sunny Pie Up,' loaded with rosemary vegetarian sausages, red onion, bechamel, and baked egg.
If that's not for you, though, there's also the 'Bangin' Bean Skillet,' comprised of smoky baked beans, halloumi, and baked egg, or the the 'Vegan Banger – which is essentially the same as the other two pies, but in vegan form with vegan sausage, vegan cheese and vegan bechamel.
Read More: De Baga has just expanded to a second Goan restaurant in Chapel Allerton
An absolute steal of a bargain, for £25 not only will you leave full of pie you'll also get a good number of drinks – as many as you can muster in the ninety-minute window.
To find out more and book your table, head over to Pieminister's website here.
Feature image – Pieminister.