The Moorcock, one of the country's best gastropubs and a staple of Yorkshire's culinary scene, has announced its shock closure.
The pub and restaurant in Norland, Sowerby Bridge, is included in the Michelin Guide, named in the Top 50 Gastropubs, and has received rave reviews from The Times' Marina O'Loughlin as well as from us here at The Hoot.
Despite its global reputation, its owners have announced in an emotional statement that The Moorcock's days are numbered.
Aimee Turford, who runs the business with her partner Alisdair Brooke-Taylor, confirmed that it would cease trading in January next year.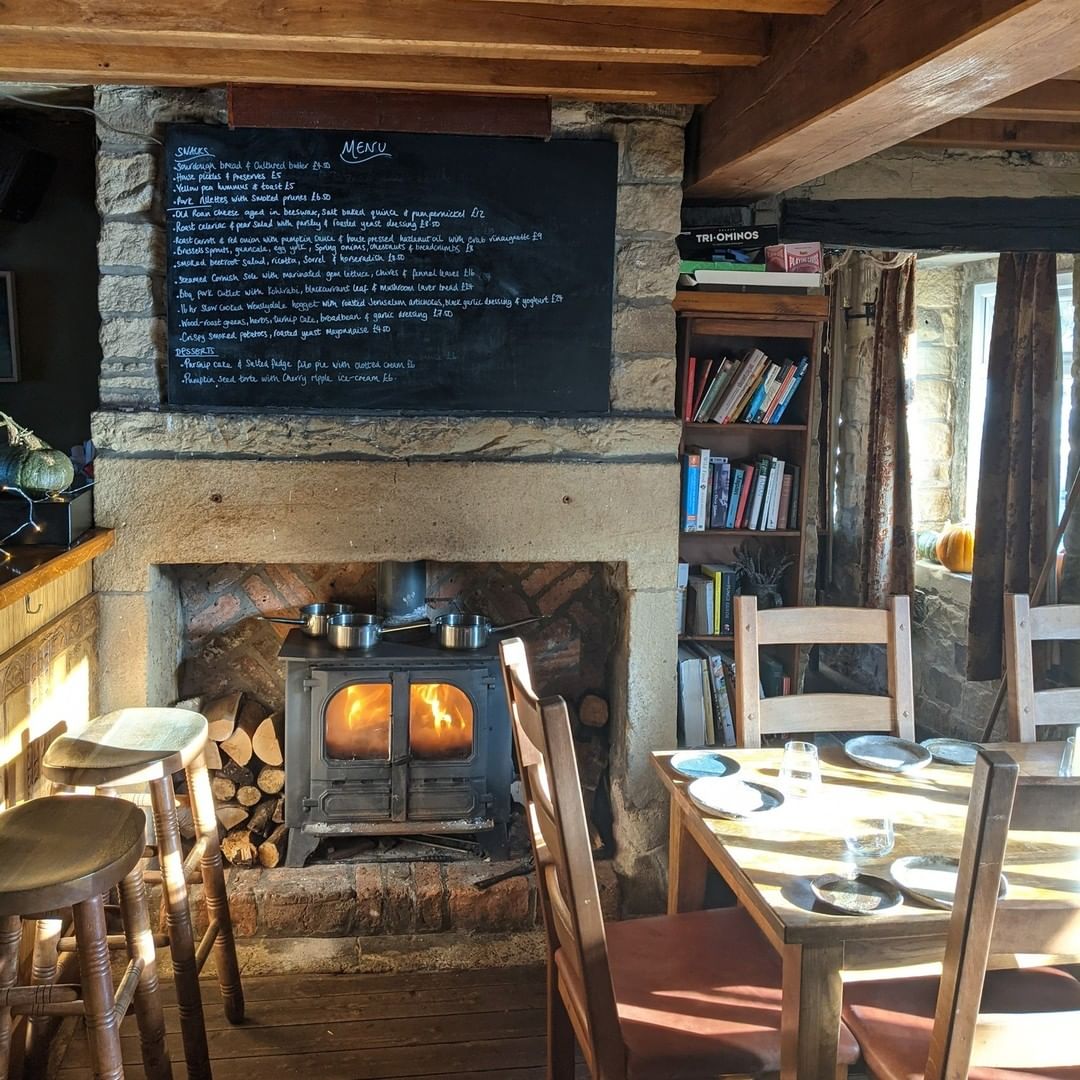 The decision has been prompted by the end of their five-year lease, as well as the 'unstable world' of rising costs, supply issues and 'looming recession'.
She wrote: "Frankly, it's just no time to be running a small business like ours."
The heartfelt statement, which she said 'reads like an obituary', also thanked the hoards of 'brilliant people' who have supported The Moorcock every step of the way.
Read more: 'Talk about passion': The Moorcock Inn, West Yorkshire
It says: "We feel such a deep affection for what our little place has become. A pub, a really good pub, with walkers and dogs and destination diners and locals and foodie-people, all mixed and mingled in together.
"This is our little place. Very much a 'gnarly boozer' (Mandy Wragg) on the outside, but which just brims with warmth on the inside. Where the flaws and the charm are all sort of mixed up together; inextricable. The antithesis of a shiny veneer with little substance."
Aimee's post goes on to stress the amount of effort that goes into every tiny detail in The Moorcock, down to the ingredients created in-house and the drinks list that has 'something for everyone'.
It continues: "We have met so many brilliant people along the way- hundreds of you- who have supported us. Those that visit for food, for company, for the wine list or a few pints.
"Those who bring produce, come along to help with DIY and gardening, our neighbours who will get us out of trouble with anything from loo rolls to change- and more.
"There are those that have picked us up when we were down, especially during the pandemic. It's been a truly special experience. One that can never be repeated or replaced, at least, not by us."
The Moorcock has stated that it has 'no plans' to try and recreate the magic of the pub in a new site.
But it is urging people to pay a visit before January to make 'the rest of our time here a celebration of The Moorcock'.
"Not much in life lasts forever, does it," their statement says. "But sometimes, knowing when something will end makes it easier to make the most of what's left. We certainly plan to do just that."
And it adds: "We cannot know what is next for The Moorcock, but we are grateful to have been a little piece of its history. Love or loathe us, we suspect this incarnation will be remembered for a while. And we will never forget this little pub on this windy hill. With its wild weather, warm people and those sunsets. Which gave a lot and took a lot. In a way that things in life can sometimes."
You can read The Moorcock's full statement here.
Featured image – The Moorcock Inn.