Slap and Pickle is best known in Leeds for its filthy smash burgers, loaded fries and extensive vegan range – and has seen its fair share of venue takeovers over the last few years.
Having worked inside Assembly Underground and Beer Hawk until both bar's abrupt closure in December 2022, Slap and Pickle is currently housed at The Old King's Arms in Horsforth and Black Sheep Tap and Kitchen in Chapel Allerton.
Now, the burger joint plans to add two new kitchen residencies to its name, including one with a brand new hot dog venture.
Taking over The Wardrobe from the end of May, Slap and Pickle will be serving its trademark Swaledale beef smash burgers and loaded fries – making up a whole host of foodie offerings, including a special yet-to-be-annouced lunchtime deal and bottomless brunch option.
Grabbing a bite before a gig has never been simpler, but that's not even the half of it.
Trinity Kitchen's street food trucks are also due to change next week, and making up one of the five new trucks is a (kinda) new hot dog concept from Slap and Pickle.
Named Dogtown, the hot dogs were first introduced by the foodies back in 2014, but is now making a reappearance.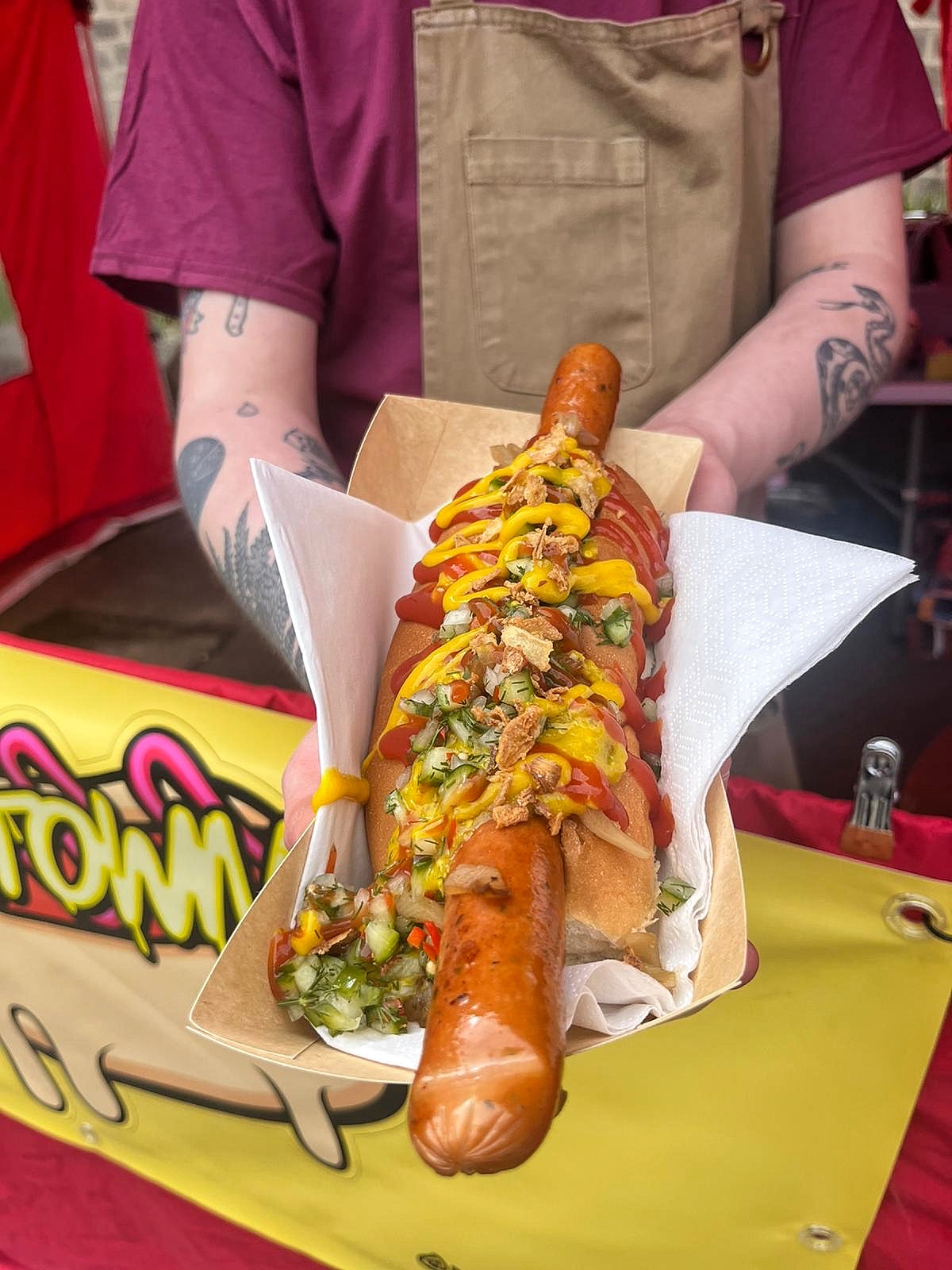 Slap and Pickle says: "As is the case with Slap & Pickle, Dogtown is all about inclusive eating; meaning vegans can indulge in as wide a choice as their meat-eating mates – while halal and gluten-free options make things more accessible still.

"From spicy chilli-cheese wieners to giant footlong frankfurters, there's a lot to get your mouth around. And of course, Dogtown couldn't come from the minds behind Slap & Pickle without serving up some seriously sexy loaded fries to round out your meal."
Read More:
You can find Dogtown at Trinity Kitchen from Monday 22 May with The Wardrobe residency beginning later in the week.
Feature Image – Slap and Pickle / The Hoot Leeds