If you're in need of an all-singing, all-dancing night out: this one's for you.
We are the home of Mel B, Kaiser Chiefs and Tom Zanetti.
Not to mention Alt-J, Corinne Bailey Rae, John Porter, The Pigeon Detectives, Jeff Christie, Boston Tea Party, Empress, Pulled Apart by Horses, Gary Husband, Jamie Fisher and just about every decent singer under the sun.
Naturally the Leeds music scene is one of the most impressive in the UK.
Maybe we're a little bias, but when it comes to singing your heart out at the karaoke machine on a Saturday night, we guarantee you'll find at least one song from a Leeds-based artist.
It's in our blood and it's a right of passage, no night out is fully complete without a bit of a sing song in front of the big screen in Leeds.
You don't need to be the next Beyonce to grab the mic and screek the lyrics to your favourite song, but you can form your own band or go solo at plenty of karaoke bars across Leeds.
With so many to choose from, we've rounded up our favourite spots in the city so you can grab your mic and head over whenever you next have the urge to have a sing and dance with your mates.
Roxy Ballroom, Merrion Street
https://www.instagram.com/p/CWlajBQosD4/
We were fortunate enough to try out Roxy's legendary karaoke rooms with Savannah from The Savvy Baker this month and we must admit, they provided us with our favourite karaoke experience so far. There's three rooms hidden in plain sight with quite literally every song imaginable on the machines, so whether you're wanting a night of throwback tunes or the latest hits, there's a song for everyone to have a sing-along.
The karaoke room is open seven days a week, but you can get a midweek discount if you visit Sunday to Wednesday, making it just £24 an hour for your own private stage. There's even Christmas tunes for those wanting to use this as an excuse to book the work's Christmas do here. Bring up to 25 guests and channel your inner groupie, sip on cocktails, play some games and sing your heart out.
Hello Music Lounge at House of Fu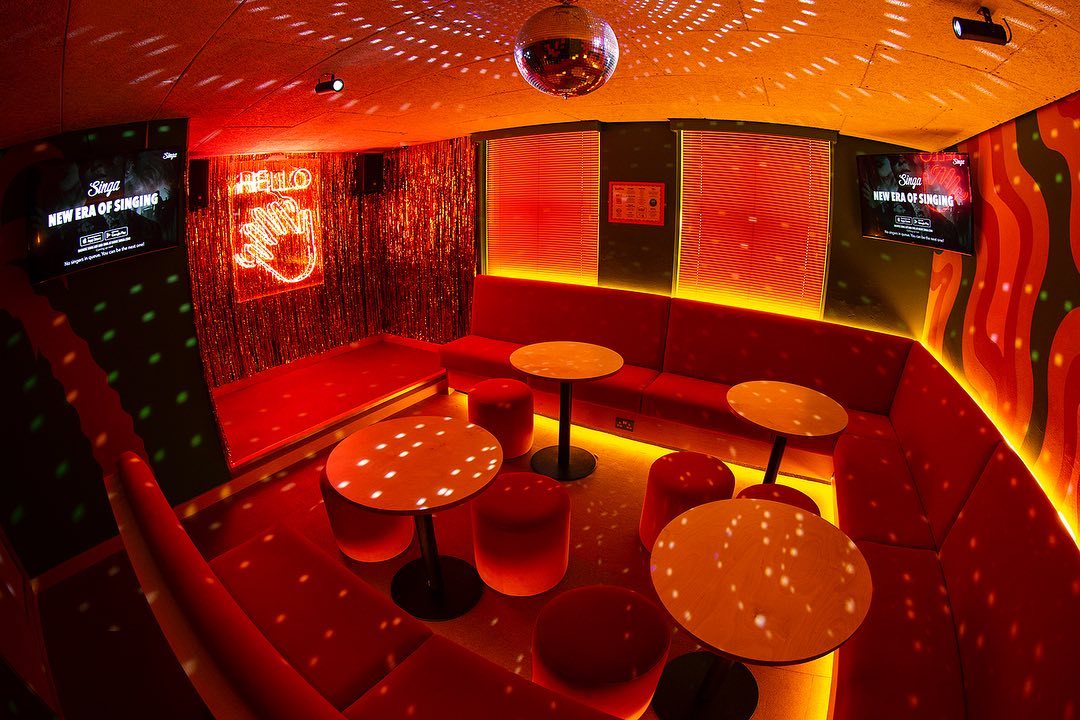 This is Leeds' latest contender in the karaoke scene lies on the second floor of House of Fu. With a disco ball and neon lighting, there's enough space to fit all of your friends into the spacious booths, and grab a photo or two- because did you really do karaoke if you don't live stream at 3am? There are five booths to choose from, available from £40 an hour.
Mix Karaoke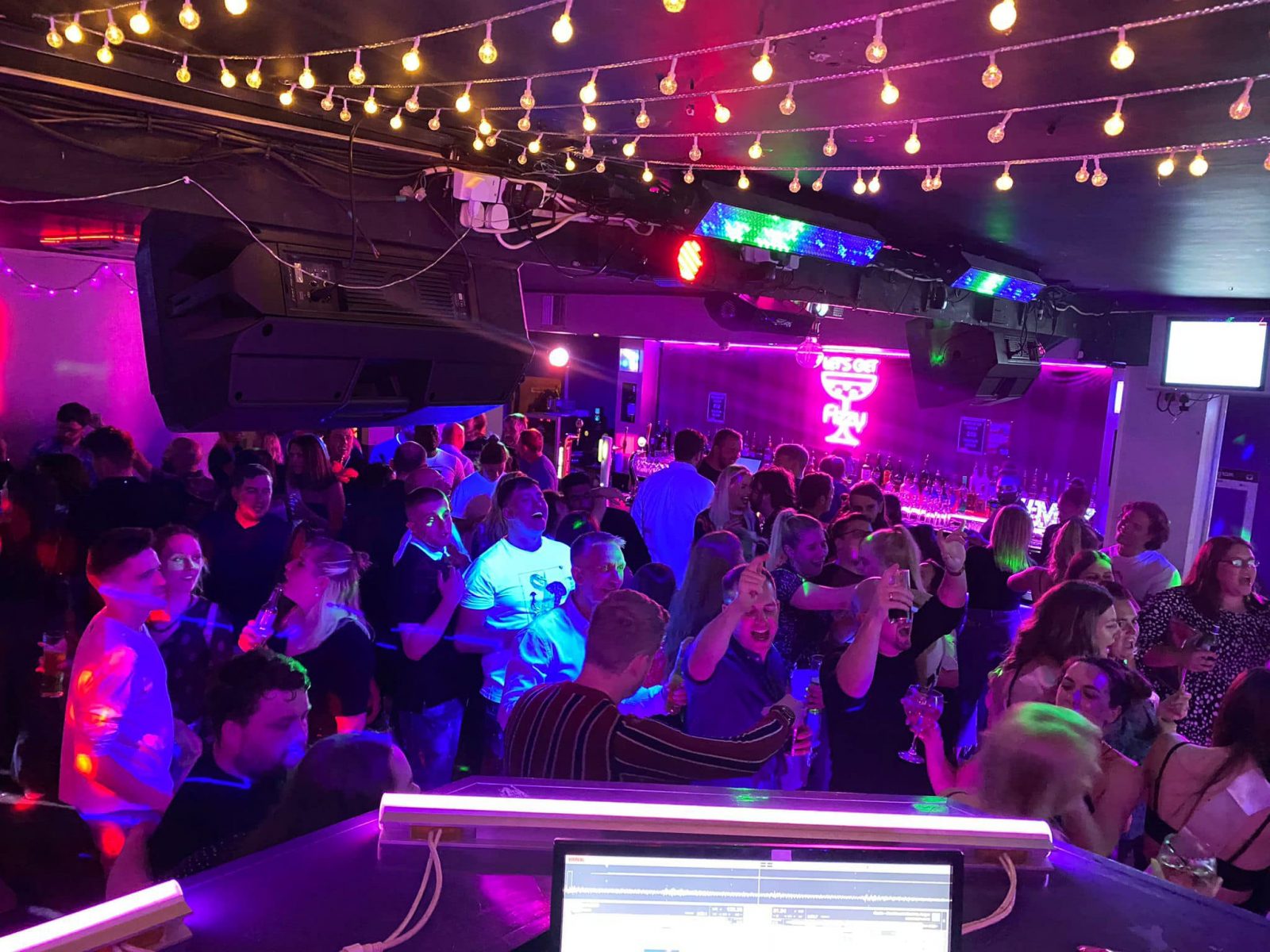 As one of the only dedicated karaoke bars in Leeds, Mix has everything you need for an all-singing, all-dancing night out. The popular bar have both private booths and a full karaoke bar available to take advantage of. Taking their karaoke seriously, there host a karaoke competition in August where contestants sing live in front of our audience for a chance to be crowned our Karaoke Queen or King. If you think you have the X-Factor, there's up to £500 up for grabs and plenty of time to practice between now and August 2022. Plus, at £8 per person, per hour, it's a bargain.
The Pack Horse
If you're up for a bit of karaoke mid week, look no further than the Pack Horse. Every Wednesday night the pub holds a karaoke night for the tone deaf and in-tune singers alike. DJ Kira takes requests until 1am every week and you don't just have to stick to classics like Robbie Williams and the Spice Girls. The pub was recently taken over by Charlie and Kira Mallinson-Brown at the height of the pandemic, and the couple have transformed the space into a fun and friendly space. Monday and Tuesday nights, the pub hosts a game night and there are plenty of fundraising events throughout the year to get involved in too.
The Skyrack, Headingley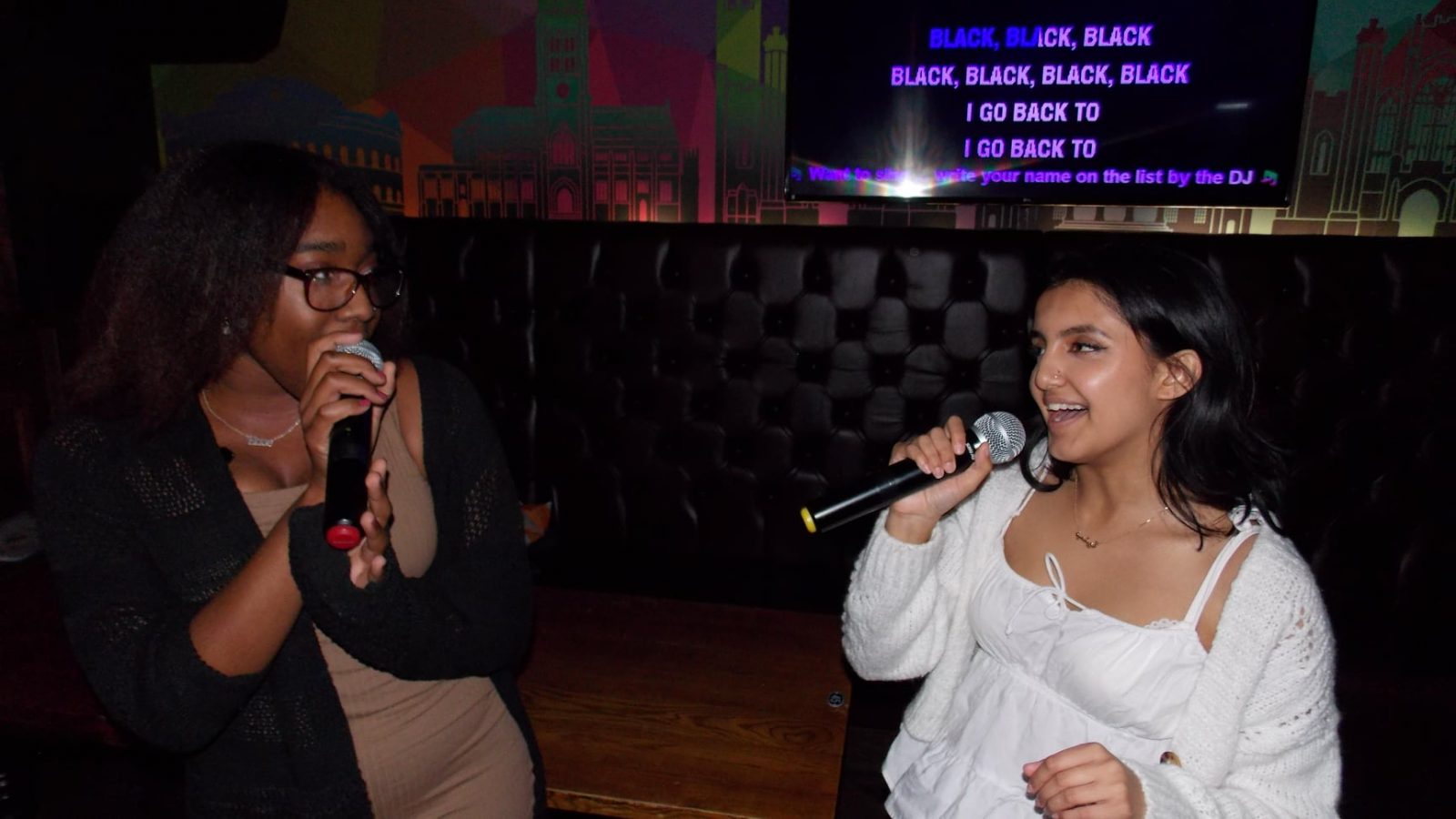 This weekly karaoke night is a firm student favourite, but you the only requirements to sing at The Skyrack are a song choice and a microphone. Every Sunday night from 8pm – midnight, the pub is filled with wannabe singers, or those that just love a good a cheap pint, and the karaoke commences. This year-round event never fails to impress and The Skyrack pride themselves in having all the tunes you'll want to sing to: we're talking Amy Winehouse, Neil Diamond and Dolly Parton.
Feature Image- Skyrack Karaoke