The Corn Exchange is bringing back the one-stop for all your festive needs- and it all kicks off this Friday.
The first Christmas markets have arrived in Leeds, and there really isn't a better place to grab a hot boozy drink, a bite from some of Leeds' most exciting new chefs, and shop for presents from some of Leeds' best independents.
Rolling Social Events, the team behind the known-and-loved Leeds Rum Fest and Leeds Tequila Fest, have been grafting away in preparation to take over the basement floor of Leeds Corn Exchange for seven weeks of festive fun.
Christmas is fast approaching and luckily for us, Rolling Social Events, the brains behind the legendary Leeds Rum Fest, Leeds Whisky Fest, and Leeds Tequila Fest are returning to Leeds Corn Exchange for the 2022 Christmas Market.
Kicking off on Friday 11 November, the beautiful space will be filled with a whole host of festivities to truly get you in the Christmas spirit.
There'll be something for everyone to get involved in, with masterclasses, bars and games set to raise the roof in true festive style. Not only that, but an incredible feast of rotating food and drink will also reside in the lower ground level of Leeds most iconic building.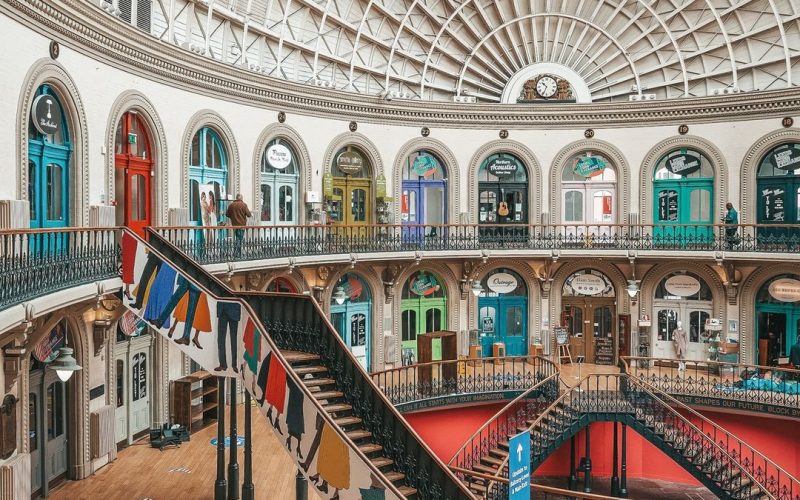 The space will seat around 200 people and will feature a tasting room, a main bar area and food traders. Not to mention a whole host of stalls for you to stock up on your Christmas presents, sellers from Mahogany Market and Indie Makers will be there plus all the amazing retail already in Leeds Corn Exchange.
After you've done all your shopping you'll definitely need a little pick me up, so head to the festive bar for salted caramel espresso martinis, hot toddies and a selection of draft from Camden Town Brewery.
Get into the Christmas spirit with live music from local artists including The Pretend Beatles, Matt Baxter and Hayley Gaftarnick. Sing along and tap your foot to seasonal favourites with Lucy's Pop Choir and Joy Choir.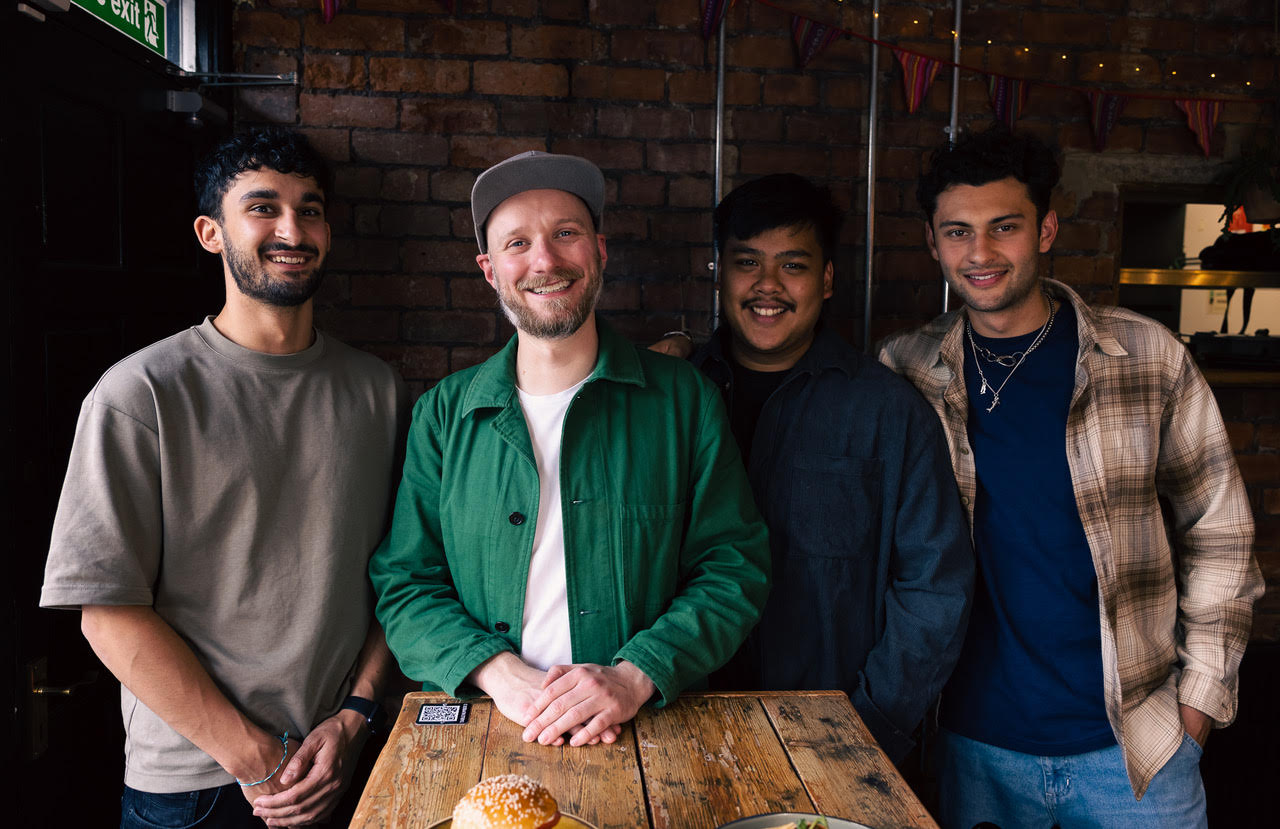 This year the market has teamed up with local favourites, The Dijon Boys, who will be serving up an alternative Christas menu inspired by the classics. Think braised ox cheek stew with polenta mash and braised red cabbage, embutido stuffing sandwiches with sauerkraut and gravy, and harissa spiced winter veg pastilla.
Cameron Sohel from Dijon Boys said, "The past few months have been really busy for us and we were just about to start our next project when Lee approached us, but we couldn't pass up the opportunity. So many Christmas menus are the same everywhere you go – we wanted to put our distinctive Dijon Boys twist on it – we're all about big, punchy flavours. I think we've really done that with this menu."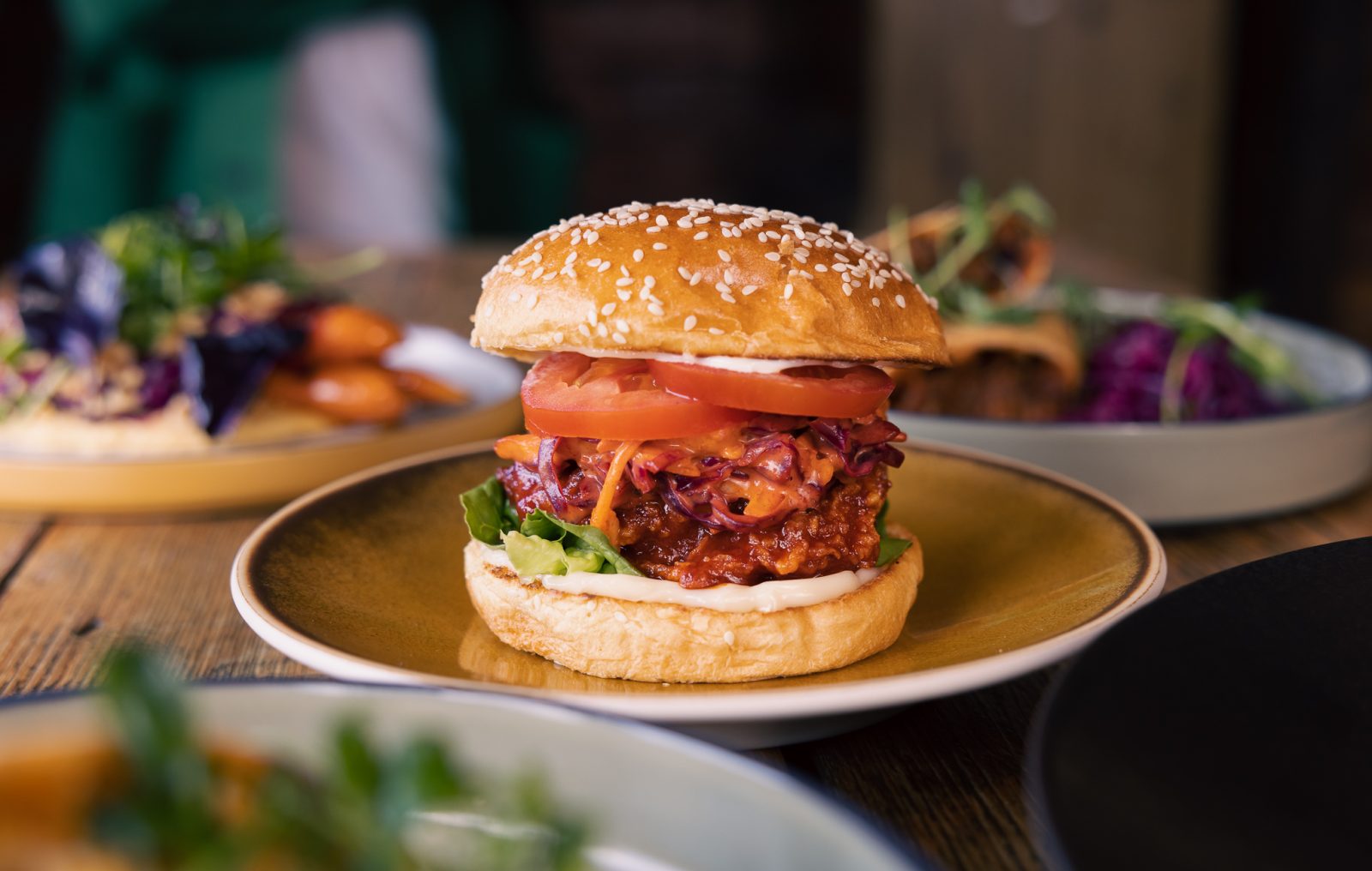 Leeds' premier independent wine specialist, Latitude Wines will be providing the perfect pours to match. They'll also be hosting masterclasses in the experience room, talking guests through a range of speciality spirits including Filey Bay whisky and Woodford Reserve bourbon.
In addition to the kitchen residency from the Dijon Boys, a rotation of independent food traders will be bringing their goods including sandwich specialists Don't Feed the Dog and Middle Eastern Street Food stand Shouk.
A spokesperson from Leeds Corn Exchange said: "We are delighted to welcome the Christmas Market back to Leeds Corn Exchange for a second year. As a champion for independent retail, we're excited to support even more small and local businesses this holiday season.
Read More:
"Rolling Social brought the party to the Corn Exchange last year, so we're really looking forward to indulging in more festive fun this Christmas."
The market will be open Friday to Sunday from 11:30am to 8pm, kicking off from Friday 11 November for seven festive weeks. To find out more, take a look at their website.
Feature image – Supplied (Chapter 81)