Tucked away on a housing estate in Leeds is an incredible hidden gem Ethiopian restaurant serving up authentic stews and curries with injera bread.
Called Abyssinia, it's become quite a hit over the years with Leeds' vegans for its tasty stews and curries – although there's plenty for meat-eaters on the menu here too.
You eat using the injera flatbread with your hands, scooping up dollops of stew and curry as you go – although there is cutlery on hand for those who want it.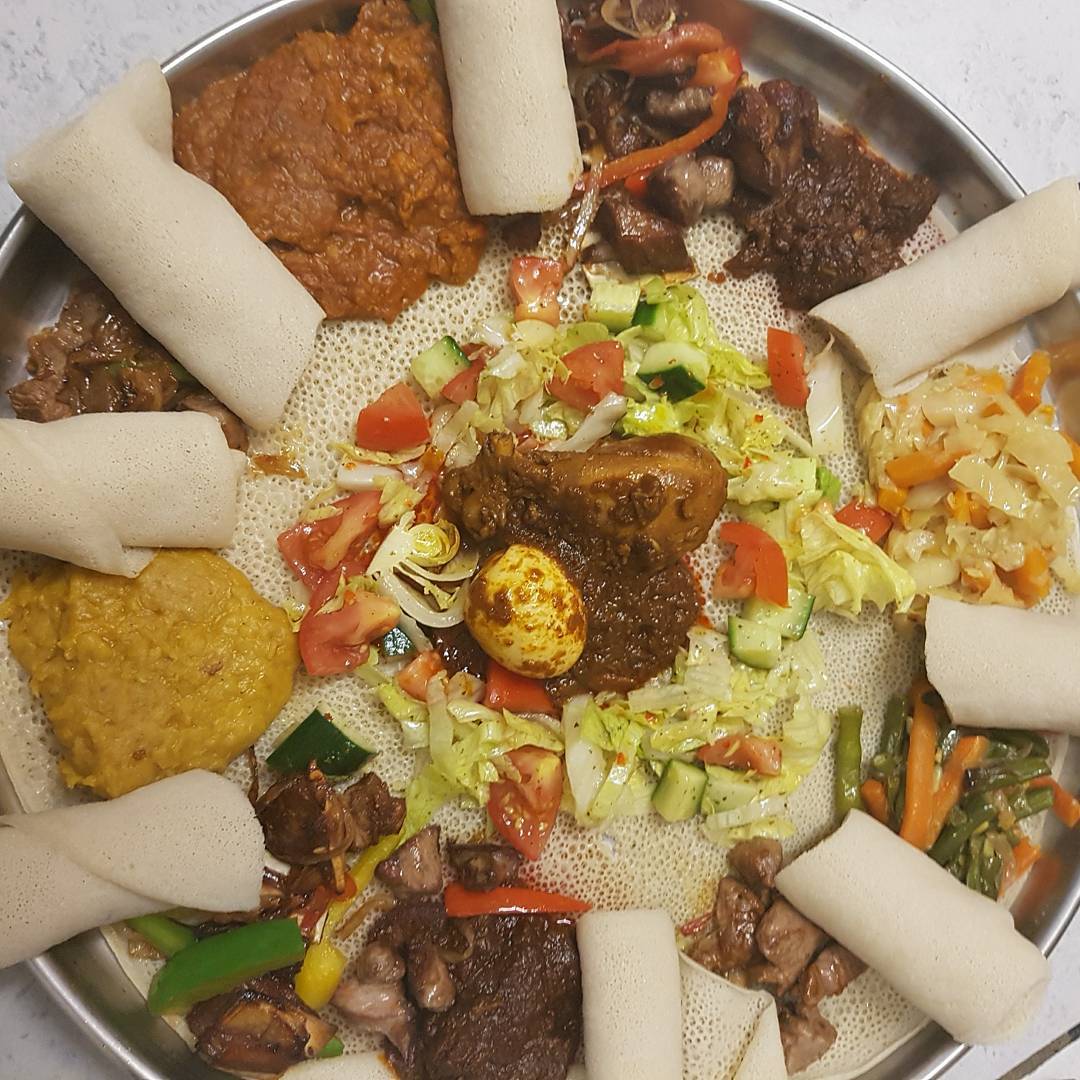 The restaurant is unlicensed so it's a bring your own booze affair, but for those who forget there is an off-license across the road selling a good selection of wine, beer and spirits. This helps to make it a really cheap night out, perfect if you're on a budget but looking for some absolutely delicious food.
Plates like the shiro tegameno (£9), a spiced chickpea stew with injera and salad; and the beyaynetu (£10), a large mixed platter of injera topped with cabbage, spinach, lentil stew, chickpea stew and salad; cater well to vegans and veggies alike, with many commenting that despite there only being two options they've left feeling very happy and full.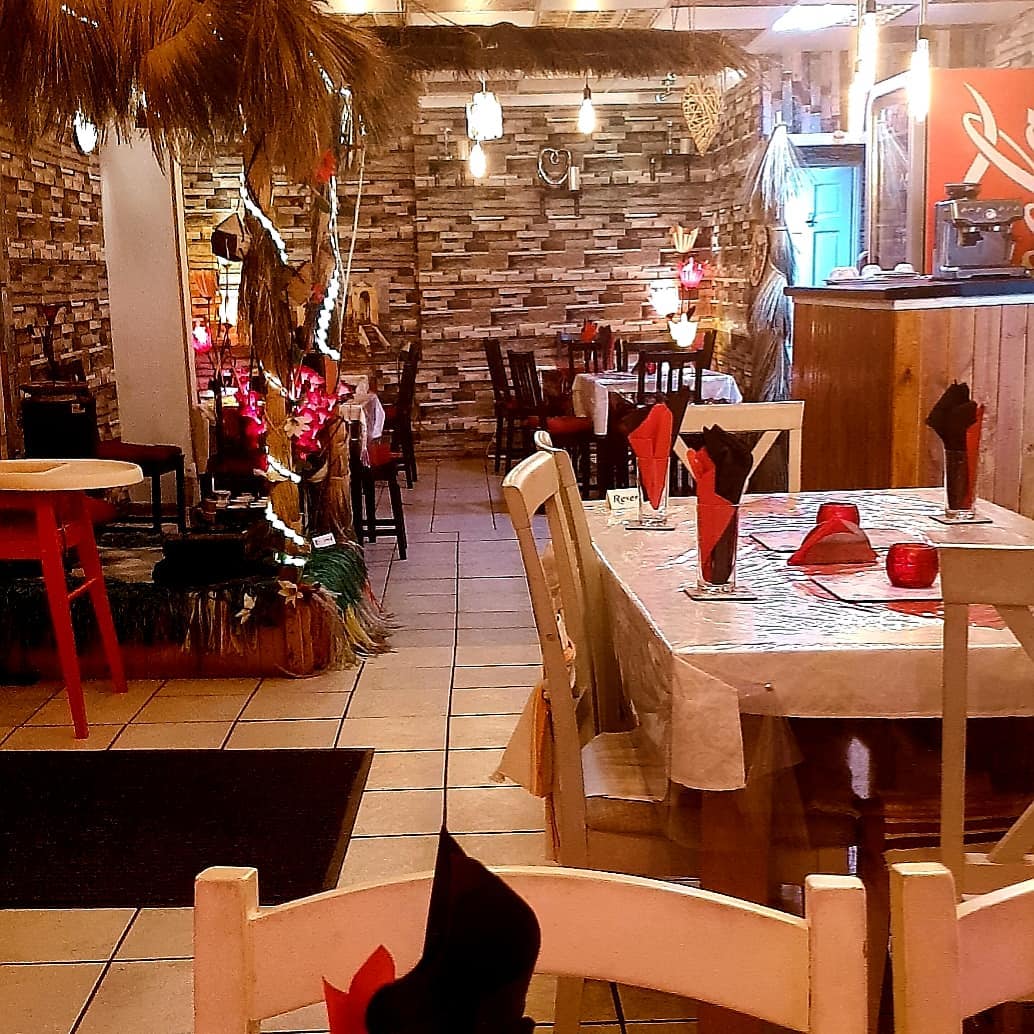 As for meat-eaters, they are very much spoilt for choice. A quick glance in the 'non-vegetarians corner' section here starts with the epic Abyssinia special (£27), which combines roughly fifteen of the kitchen's meat and veggie dishes atop a giant injera bread, with extra rolled up on the side.
Beyond that, there are roughly fifteen different meat dishes. Many, but not all, are served with Injera – a traditional, sour-fermented flatbread that has a slightly spongy, 'pancake-like' texture.
These range from Kitfo, a hand minced beef tartar seasoned with organic butter and red pepper, to a dish of crumbed lamb fillet cooked with traditional Ethiopian spices and crumbs of injera.
The bozena shiro makes an appearance again, this time with added pieces of lamb meat, alongside the yebeg wot firfir – a hearty stew of chopped spring greens and cooked lamb in a rich, spicy sauce.
Other dishes that catch our eye include the doro wot, a tender chicken leg marinated in lemon, ginger, garlic, onion and nutmeg before being stewed in Ethiopian butter and a spiced chilli powder called Berebere, and the dulet, an offal dish of seasoned lamb tripe, liver and lean minced beef mixed with onion and chilli.
Not only is the food incredible, but the service is also so friendly you feel right at home in the busy little restaurant, which starts to feel more and more like a friend's kitchen or living room as your meal goes on.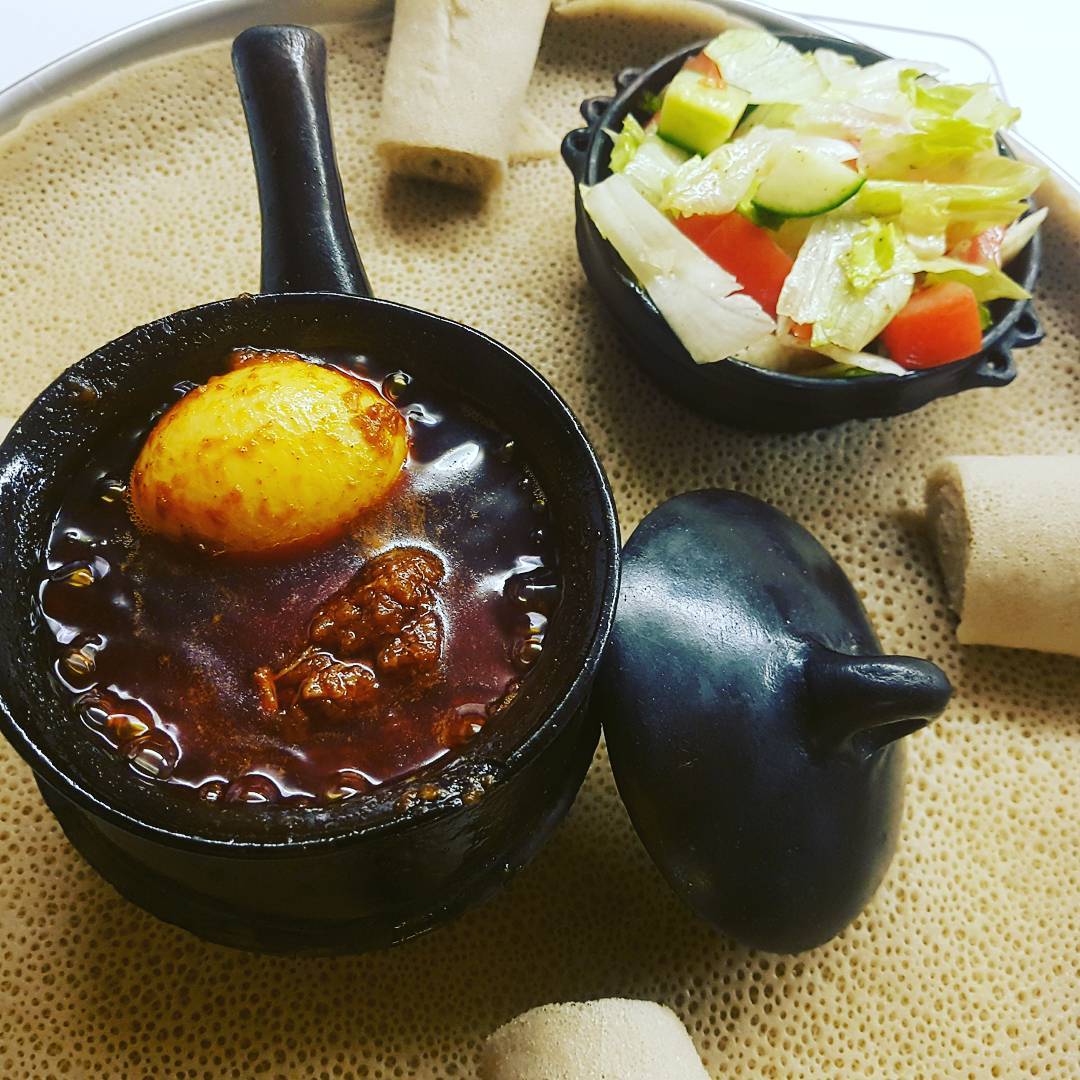 As well as serving up some brilliantly authentic dishes, Abyssinia also does a traditional Ethiopian coffee ceremony where the coffee is roasted live in front of you.
A real performance, it's a great way to end the meal as you watch your hostess take the green beans, and clean and roast them in front of you.
Drunk from small, handleless cups, the coffee is served with popcorn here and poured from a great height in a single stream allowing you to breathe in the aroma before tasting.
A true hidden gem, not only is Abyssinia great value for money but the team are so friendly you are pretty much guaranteed to leave with a smile on your face (and change in your pocket).
To find out more and book a table, check out Abyssinia's website here.
Feature image – Abyssinia Ethiopian Restaurant.