The broadcaster has paid substantial sums to attract politicians and on-screen talent including Nigel Farage, Arlene Foster, and Conservative MP Jacob Rees-Mogg
The right-wing British television and radio channel first launched in June 2021 with promises to 'shake up' broadcasting, famously opening with Andrew Neil announcing: "We are proud to be British – the clue is in the name".
Conservative British TV channel GB News has reported losses of £31 million after its first year on the airwaves, reports The Manc.
However, it quickly suffered an advertiser boycott shortly after its debut with brands including Sainsbury's and Ikea pulling ads from its channel.
Airing with shows from big names like ex-BBC journalist Andrew Neil, ex-UKIP Leader Nigel Farage, Daily Mail columnist Dan Wooton and ex-Sky broadcaster Colin Brazier amongst others, it has spent huge sums to attract on-screen talent and a year on its Companies House accounts for the year to 31 May 2022 report a loss of £30.7m.
The accounts show that GB News Limited reported advertising revenues of £2.97m, digital revenues of £564,000 and sponsorship revenue of £105,664, however, the cost of sales stood at £25.4m and operating expenses at £8.9m.
Yet the business has said that its directors are 'satisfied' with the results for the year and expect growth in the future.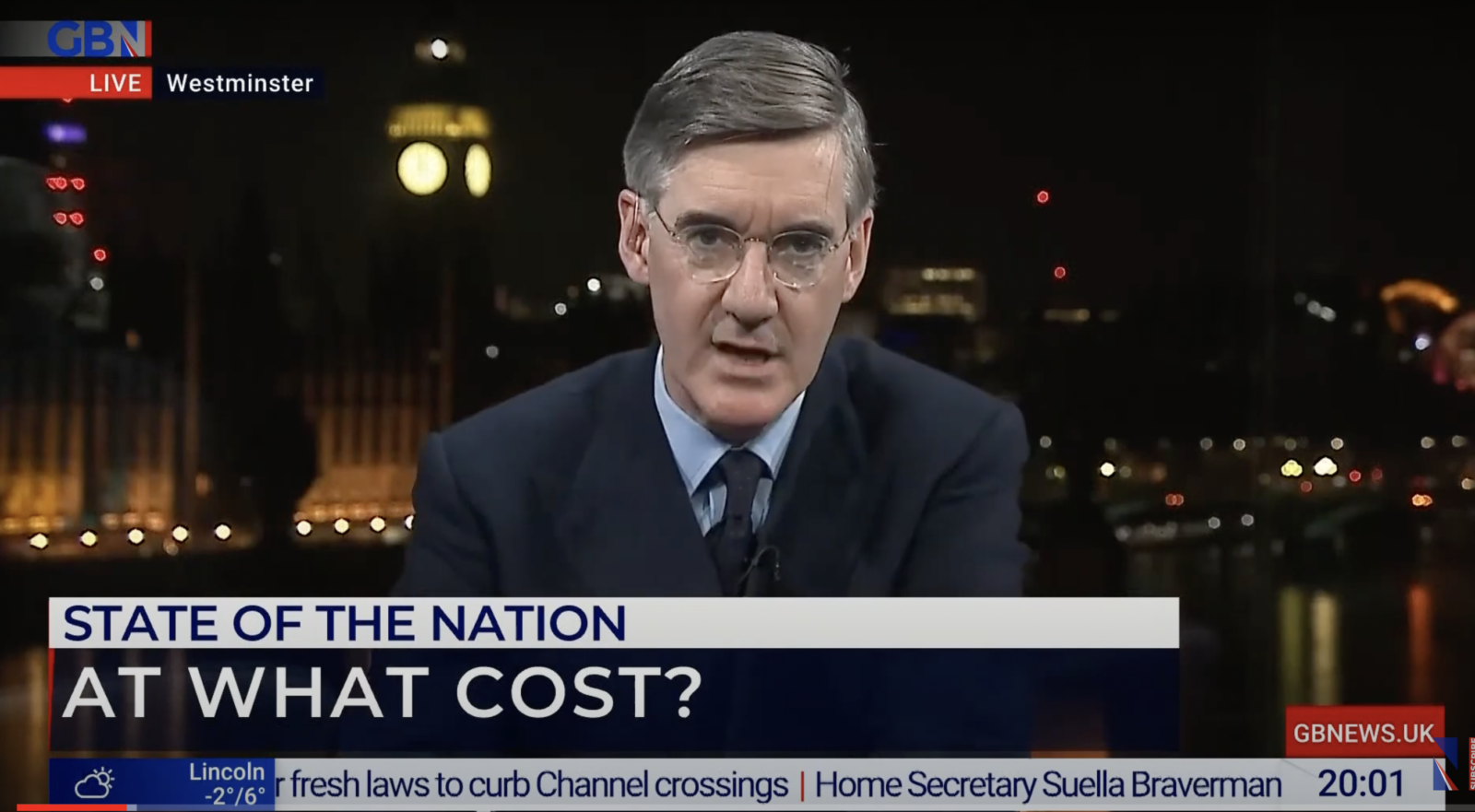 The reports follow warnings from bosses in February that the channel faced a tough financial environment, as they revealed it is now being financially supported by Brexiteer hedge fund tycoon Sir Paul Marshall and Dubai-based investment company Legatum.
At the start of March, the broadcaster moved its website from gbnews.uk to gbnews.com, which a spokesperson said: "allows us to reach a much larger potential global audience".
The broadcaster has paid substantial sums to attract politicians and other talents including Nigel Farage, Arlene Foster, and Conservative MPs Esther McVey and Philip Davies.
According to PA Media, McVey was paid £58,650 by GB News in 2022 and Davies £46,203.
Press Gazette also found in December that GB News had spent more than any other publisher on payments to MPs, dishing out a total of £82,040 between October 2021 and September 2022.
Since then the company has hired two more sitting Conservative parliamentarians, Jacob Rees-Mogg and Lee Anderson, to host shows on the platform.
GB News said its average monthly reach according to BARB was 2.32 million in the 2021/22 financial year, an average linear audience share of 0.3%. A spokesperson said this figure had risen to 2.84 million by February this year.
Feature image –Flickr