It's National Curry Week- so what are you ordering to celebrate?
Here in Leeds, we have plenty of delectable curry options to choose from, whether you're opting to run up to Trinity Kitchen for Rola Wala's street food or sitting down at Tharavadu for a taste of one of Leeds' most loved (and celebrity frequented) restaurants.
To celebrate National Curry Week, meal-box delivery company, HelloFresh, has surveyed Brits to find out which city prefers the hottest curry- and Leeds has shown its true love of spice.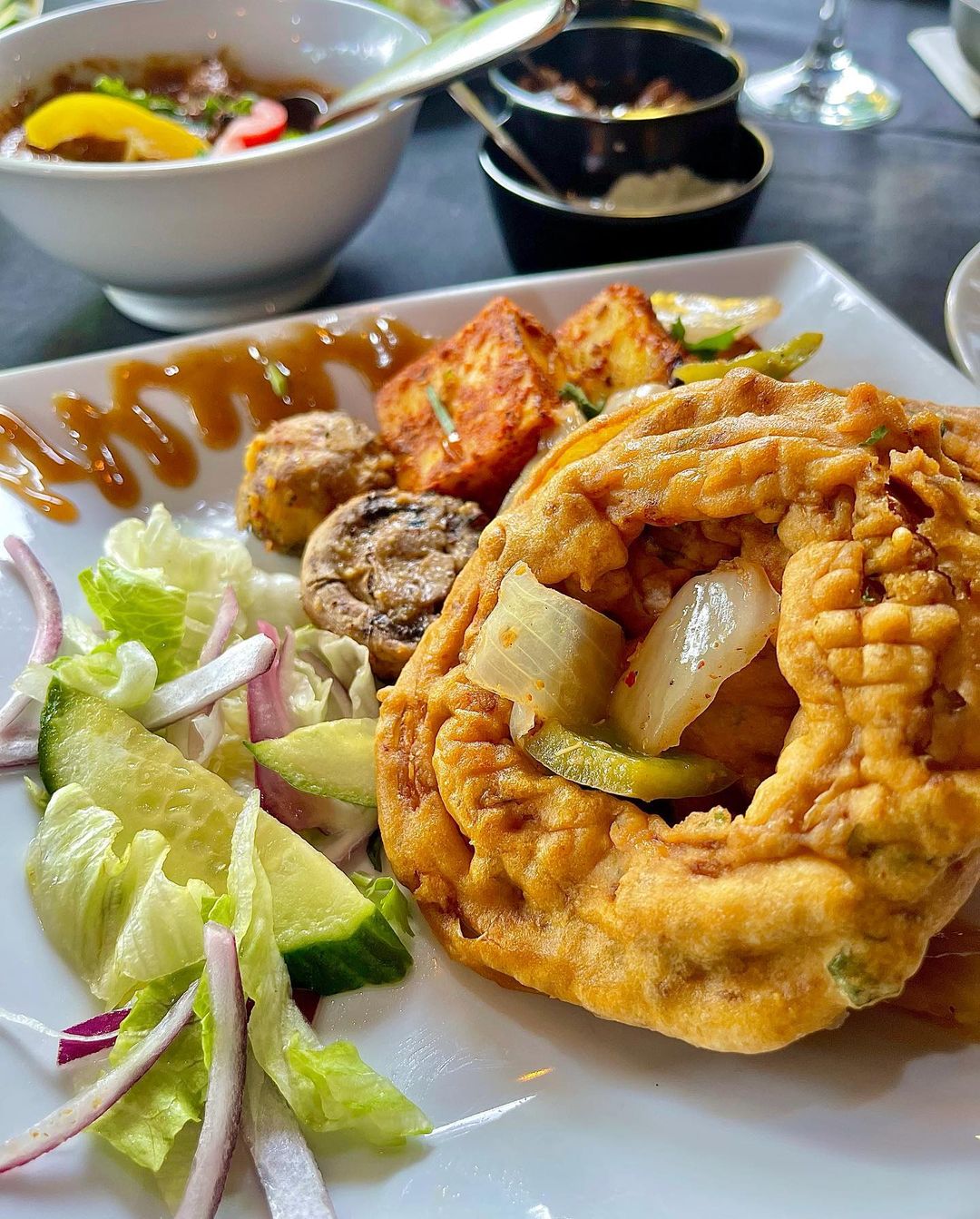 Read More: The Leeds Indian fusion bar with curry pizzas and tender mixed grill
Ranking a respectable seventh place, Leeds was third highest in the north for spicy curries, narrowly losing out to Liverpool and Sheffield
The top thirteen cities to handle spice was ranked as followed:
Norwich
Birmingham
Sheffield
Edinburgh
Belfast
Liverpool
Leeds
Southampton
Nottingham
Manchester
Cardiff
Bristol
Newcastle
Taking the crown for spicy curry conesseuirs, Norwich were given the top spot for their love of Phall, a curry that is considered the hottest available in the world and hits up to 350,000 Scoville units.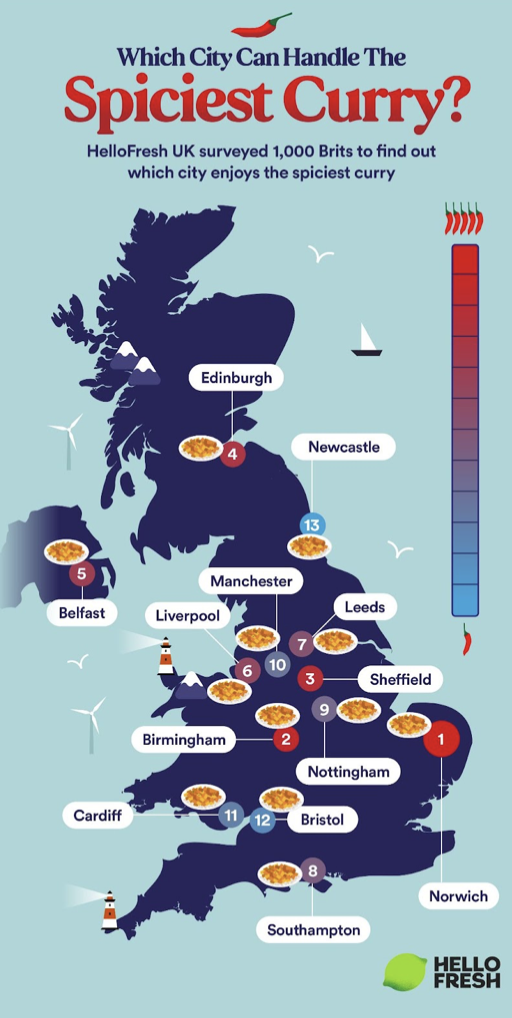 By comparison, the Vindaloo sits at around 100,000 Scoville units, which 1-in-20 in Birmingham voted as their favourite curry, landing them a silver medal in the survey.
Down the other end of the scale, the most popular curry in Newcastle was a korma, leaving the survey with no choice but to assume Geordies that don't seem to be able to handle the heat. This was followed closely by Bristol who preferred mild curry Pasanda over any other city. 
To find out our top picks of places to grab a curry in Leeds check out our Instagram page here.
Feature Image-The Hoot Leeds (Aagrah Chapel Allerton)