A new survey has revealed the coolest places to live in the UK, and a few Yorkshire locations including a Leeds suburb have been featured.
A national survey conducted by health and fitness brand Naturecan has revealed the coolest places to live in the UK.
The company set up panels across the UK and surveyed 5,000 people overall on a quest to find the coolest locations from each county and major city.
A number of factors were taken into consideration including the number of shops per head of population, the range of cultural events, how 'Instagrammable' the area was and the popularity for use in films and TV shows.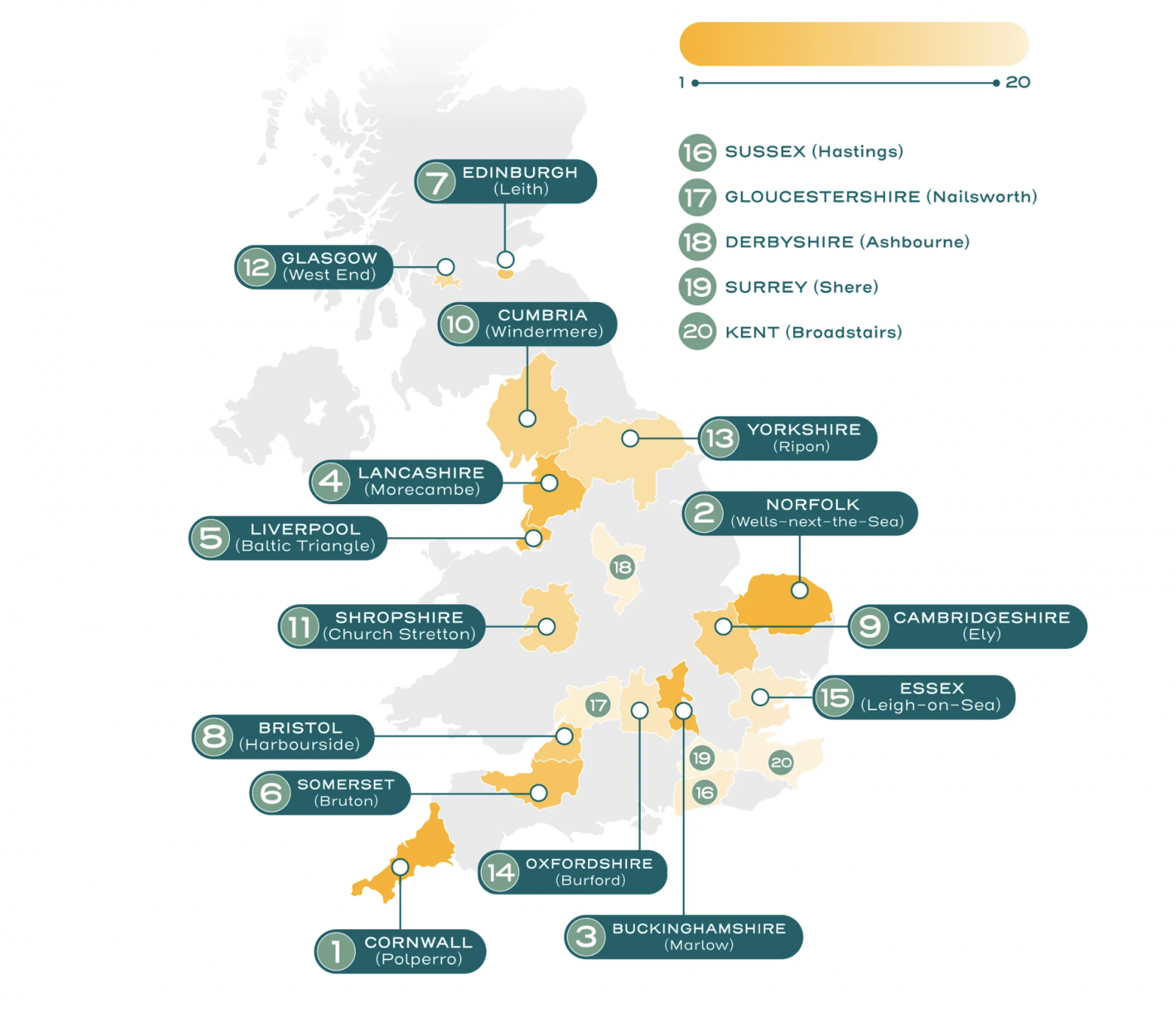 Three Yorkshire locations grabbed a spot in the top 50 places, including Ripon at 13th place and Broomhill in Sheffield just sneaking in at number 50.
Our very own Leeds suburb Chapel Allerton bagged the 46th spot.
Coming in the top three places was Polperro in Cornwall, Wells-next-the-sea in Norfolk and Marlow in Buckinghamshire.
Read More:
Everything you need to know about Slam Dunk North – lineup, tickets, dates and more
Naturecan's chief executive Andy Duckworth said: "All the 50 places on the list would have been worthy winners and show why the UK is such a beautiful place, loved by film makers and tourists from all over the world.
"What is interesting is how influential Instagram has become in boosting tourism in many of our top 50. It is a massive help for visitor numbers, too, if a popular film or TV show uses a town as a location."
You can read the full list of the UK's coolest places here.
Feature image – The Little Book Shop / The Mustard Pot / George and Joseph