'Our goal is to enable all children to see themselves in Barbie'
Barbie has been heaped with praise after launching its first-ever doll with Down's Syndrome.
Mattel, the toy manufacturer behind the iconic doll, said they have created the new Barbie to 'allow even more children to see themselves in Barbie', reports The Manc.
The legendary toy brand, which was launched way back in 1959, worked with the National Down Syndrome Society (NDSS) to make sure the doll accurately represents Down's.
The result is a Barbie with a few physical differences to the classic doll, including a new face and body shape with a shorter frame and longer torso, smaller ears, a rounder face shape, and a flat nasal bridge, plus slightly slanted almond-shaped eyes.
The beautiful new doll even has palms with one single line, a characteristic often associated with those with Down's Syndrome.
Her outfit is in yellow and blue patterns, colours associated with Down's Syndrome awareness, and she wears a pink pendant with three upwards chevrons, representing the three copies of the 21st chromosome.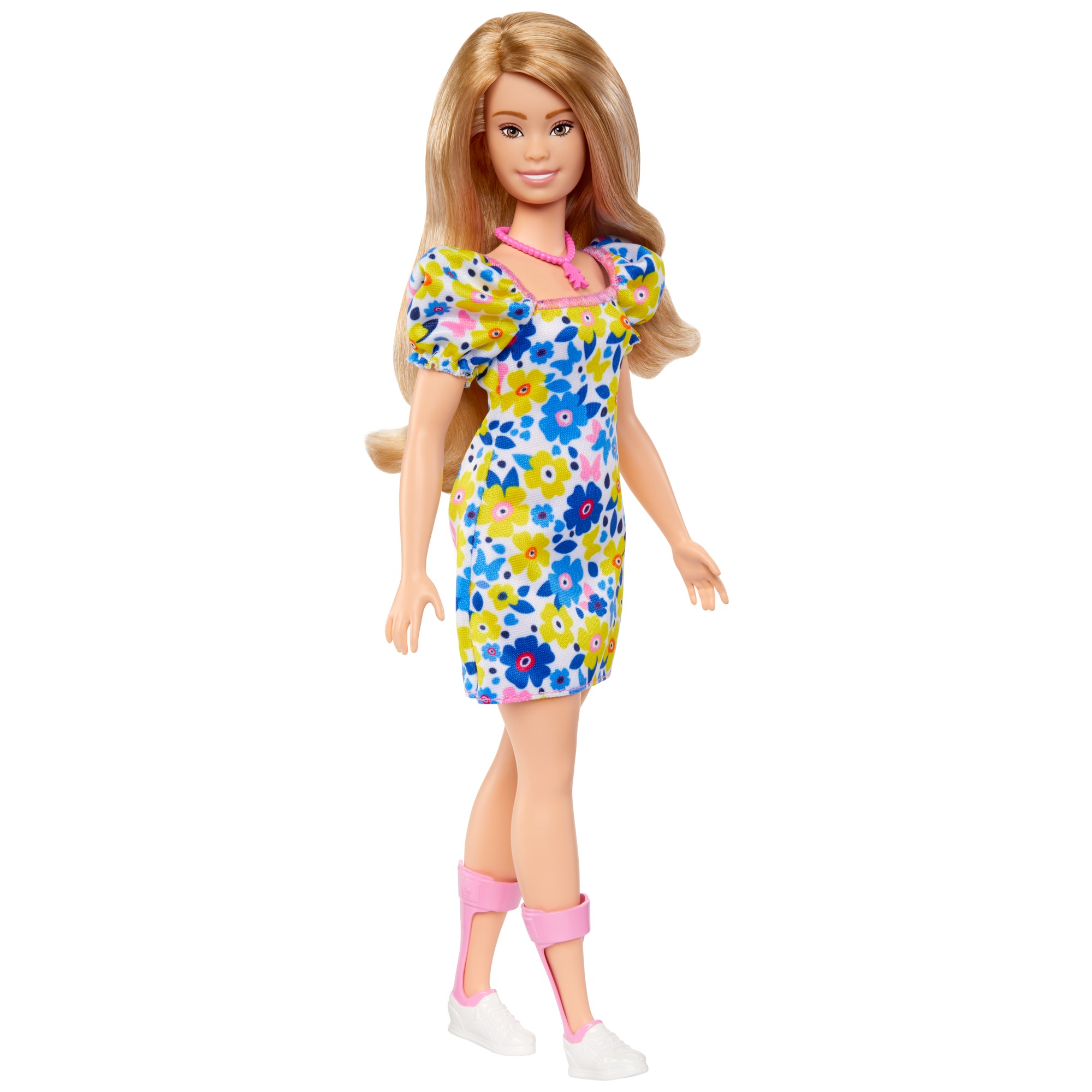 The new Barbie even wears pink ankle foot orthotics to match her outfit and her sneakers have a zip detail.
Barbie now comes in more than 175 looks, including different eye colours, hair colours and textures, body types, disabilities and fashions. There are dolls with vitiligo, dolls that use a wheelchair or a prosthetic limb, a doll with hearing aids and a doll without hair.
Lisa McKnight, executive vice president and global head of Barbie & Dolls at Mattel, said: "As the most diverse doll line on the market, Barbie plays an important role in a child's early experiences, and we are dedicated to doing our part to counter social stigma through play.
"Our goal is to enable all children to see themselves in Barbie, while also encouraging children to play with dolls who do not look like themselves.
"Doll play outside of a child's own lived experience can teach understanding and build a greater sense of empathy, leading to a more accepting world. We are proud to introduce a Barbie doll with Down syndrome to better reflect the world around us and further our commitment to celebrating inclusion through play."
Kandi Pickard, NDSS President and CEO, added: "It was an honour working with Barbie on the Barbie doll with Down syndrome.
"This means so much for our community, who for the first time, can play with a Barbie doll that looks like them. This Barbie serves as a reminder that we should never underestimate the power of representation. It is a huge step forward for inclusion and a moment that we are celebrating."
Read more
Featured image: Barbie / Mattel