Everyone's favourite Indian street food joint are celebrating Oktoberfest by adding German classics with a spicy twist to their menu.
It's time to dust off your Lederhosen and head to Mill Hill because Bundobust are raising a stein to Oktoberfest.
From Friday 15 October, they'll be shaking a spice rack over some iconic German dishes for hungry punters to enjoy alongside a cold craft beer. A real match made in heaven.
Making a triumphant return is the Bundo Pretzel, in collaboration with Bolton-based Bavarian bakery Pretzel & Spelt, the German baked good is spiced with garam massala and turmeric, flecked with ajwain seeds, black salt and mango powder. Served with a currywurst dip for you to dunk to your heart's content.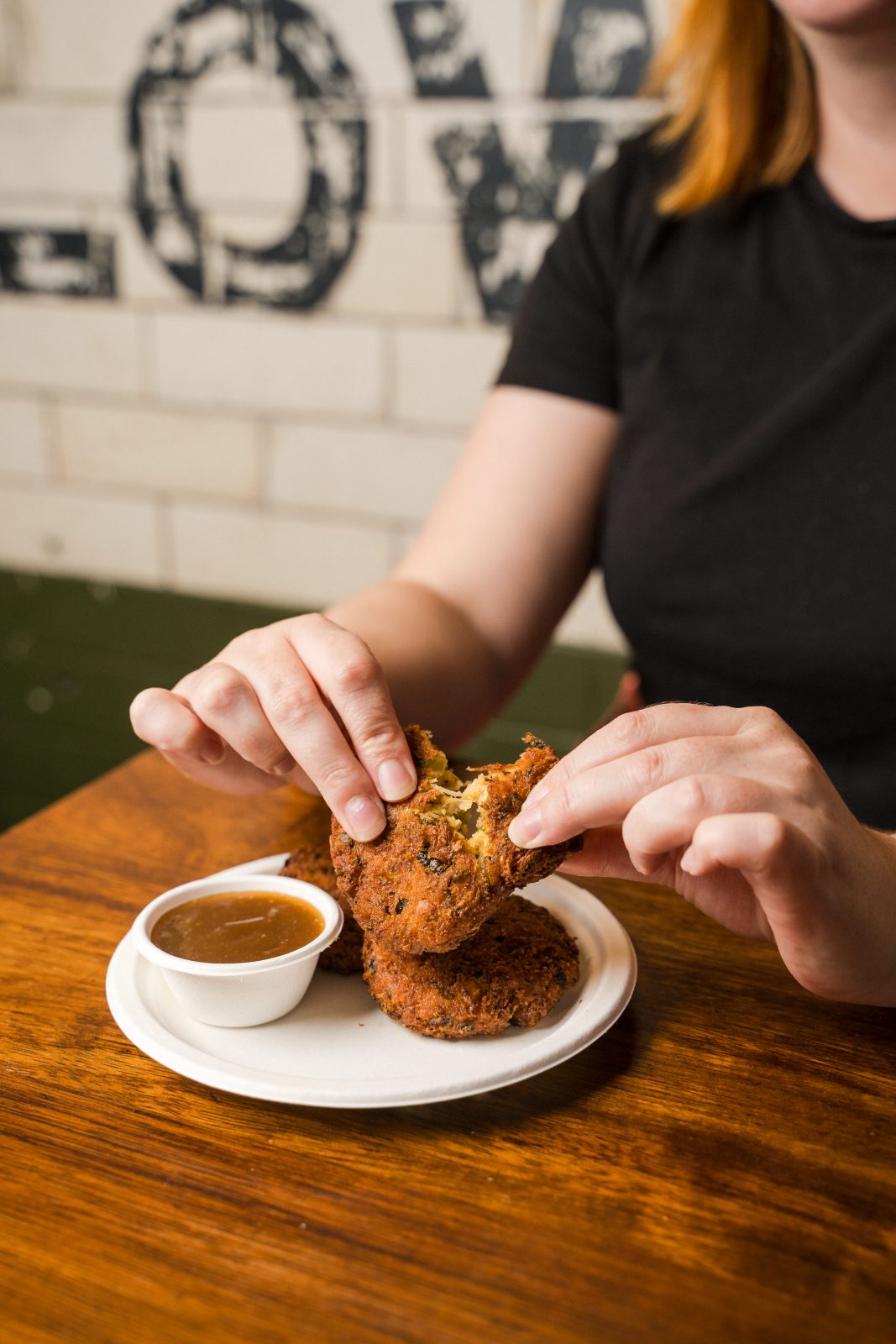 Next up the Currywurst Koftas, desi dumplings filled with cauliflower, cabbage and carrot served with a classic currywurst sauce.
Another twist on German tradition comes in the form of Moong & Sauerkraut Fritters – fried ground lentil, gherkin and sauerkraut dumplings spiced with parsley, caraway,
chilli and ginger.
Need a hit of freshness? The Prost Pickles offer a medley of heritage carrot,
mooli radish, turnip and cauliflower pickled with mustard, chilli, dill and peppercorns. Perfectly complimented by Bundobust's Bataka Salat – a German-Indian potato
salad which makes for the perfect side dish.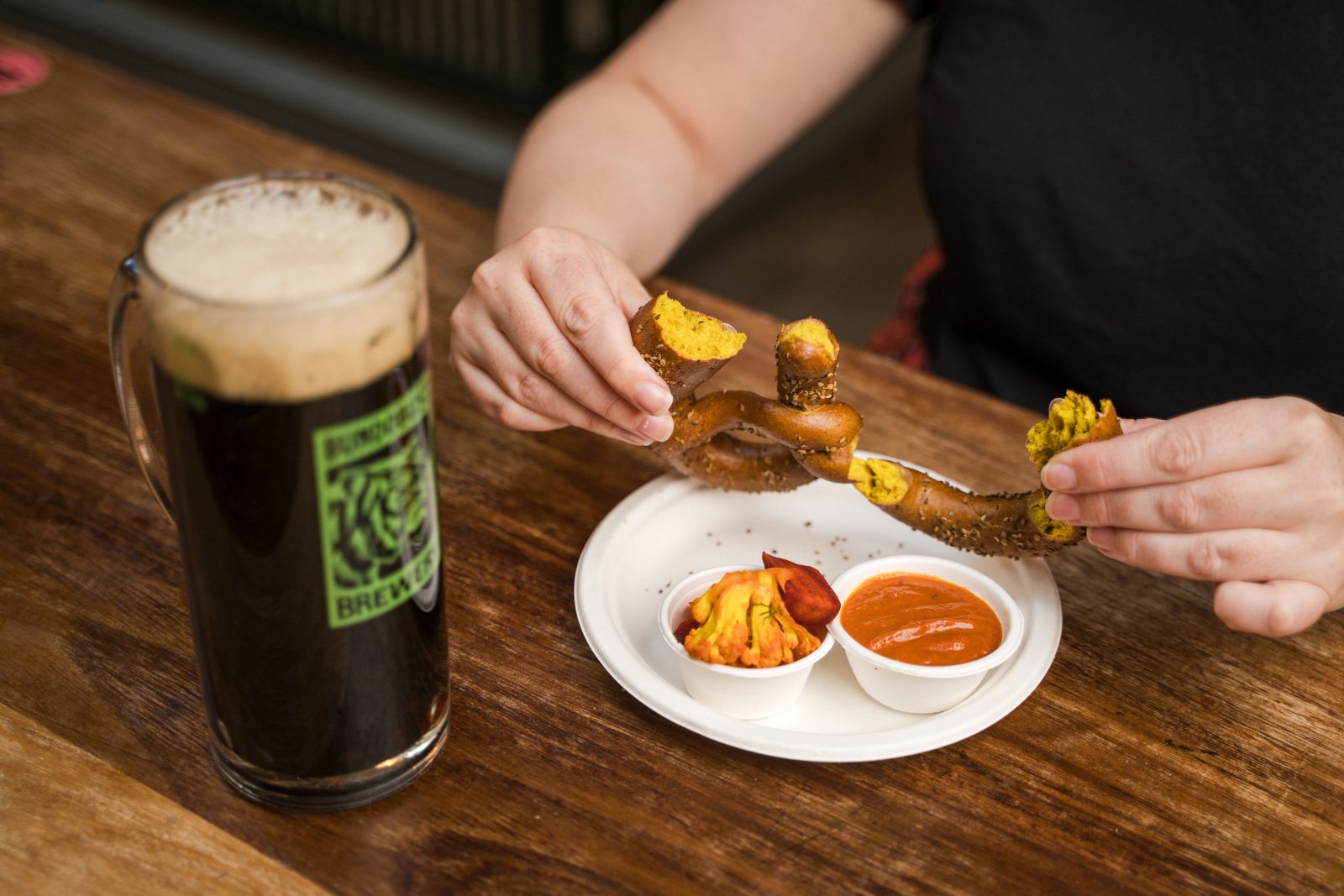 If you can't decide what to order than obviously the geniuses at Bundobust have curated an Oktoberfest Combo for 2 which features all of these limited-edition dishes alongside the iconic Okra Fries and Chole Saag. All for just £25, it's a no brainer really.
All of these dishes of course go perfectly with the special beers brewed for the festival, because Oktoberfest is all about beer right?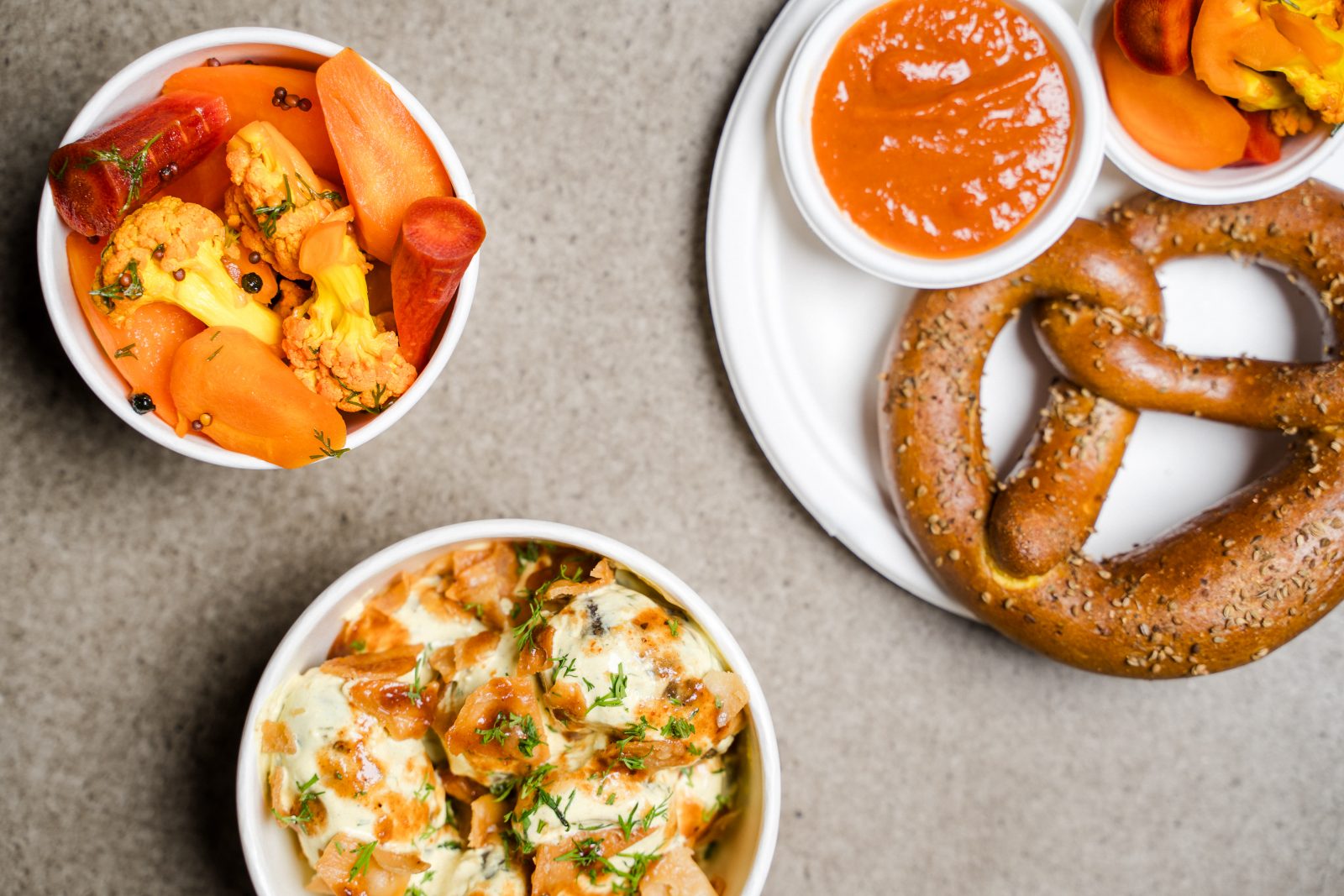 Head brewer, Dan Hocking, looked to his Bavarian counterparts when planning Bundobust Brewery's offering – Bundobar! is a German style Schwarzbier showcasing heritage Munich and Vienna Malts, whereas the Night Market Pils in collaboration with Braybrooke brewery showcases what the two brewers look for in German beer styles – clarity of flavour, a crisp pallet, and ultimate refreshment.
The Oktoberfest specials will be available from Friday 15 September to Sunday 15 October, so head to Bundobust and sample these German delights before they say Auf Wiedersehen for another year.
To find out more and to read the full menu, take a look at Bundobust's website.
Read more: A giant souffle pancake cafe is opening in Leeds City Centre
Featured image – Supplied