The second Live At Leeds: In The Park is just around the corner – and with it comes a whole host of exciting new artists.
Championing up-and-coming artists from near and far, Live At Leeds is all about finding your new favourite artists, so we've been listening to as many as we can in advance to find out exactly what to expect this weekend.
Keep reading to find our five top picks for the weekend, as well as everything you need to know about the Live At Leeds: In The Park setlist, lineup and ticket info…
The Lottery Winners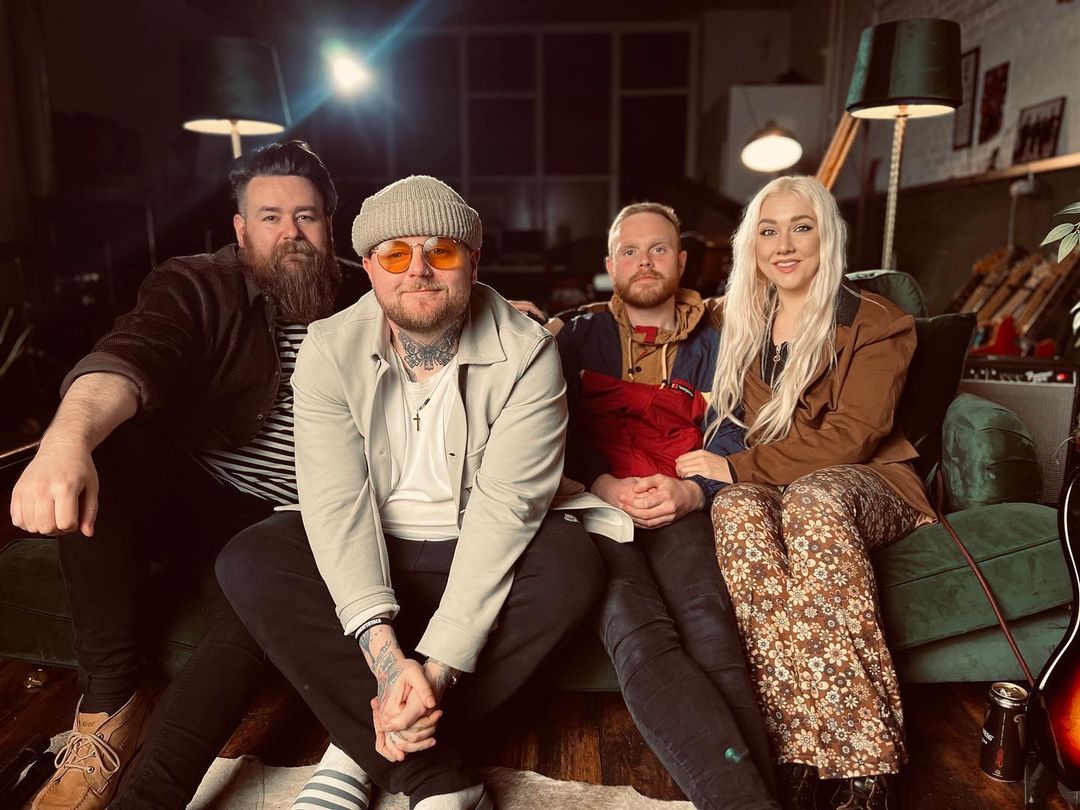 We're listening to: Let Me Down (feat Boy George)
Going from strength-to-strength since announcing their appearance at Live At Leeds: In The Park, 2023 has really been a wild ride for the four-piece so far. The Lottery Winners have not only landed themselves a number one album for Anxiety Replacement Therapy, which saw collaborations with the likes of Boy George and Shaun Ryder.
Speaking about their number one album, the band said: "This feels like a dream. We want to wholeheartedly thank every single one of you for your love and support. Together we have achieved something truly monumental and we are now in the musical history books indefinitely. Thank you from the bottom of our ART."
You can catch The Lottery Winners on The Cockpit stage at 1.55 – 2.25pm.
modernlove.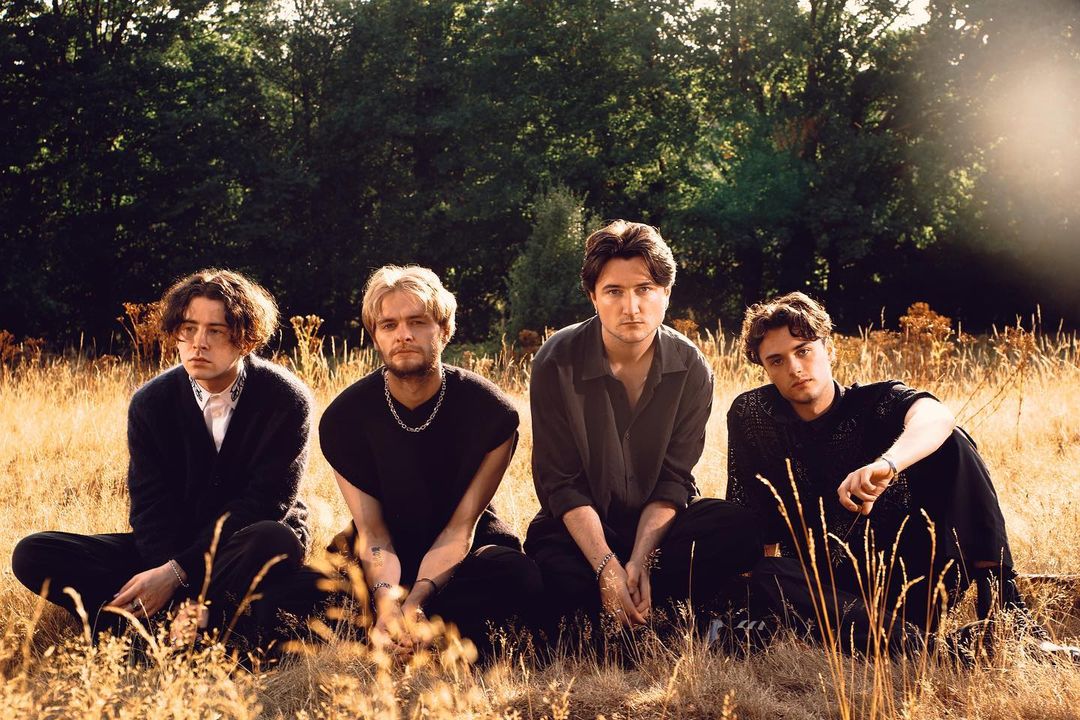 We're listening to: 2 Missed Calls
What started as a group of mates jamming away has turned into a five-year-strong band producing feel good summer anthems. Sharing twenty songs across three albums, think coming-of-age meets romantic indie-pop that wouldn't be out of place on a movie soundtrack.
Songs like 2 Missed Calls and Follow You just make you feel like you're sat soaking up the summer sun – they demand a loud speaker with a pint in your hand, so naturally modernlove. is an obvious choice for anyone looking for a new festival anthem.
You can catch modernlove. on the DORK right stage at 3.30pm – 4pm.
The Big Moon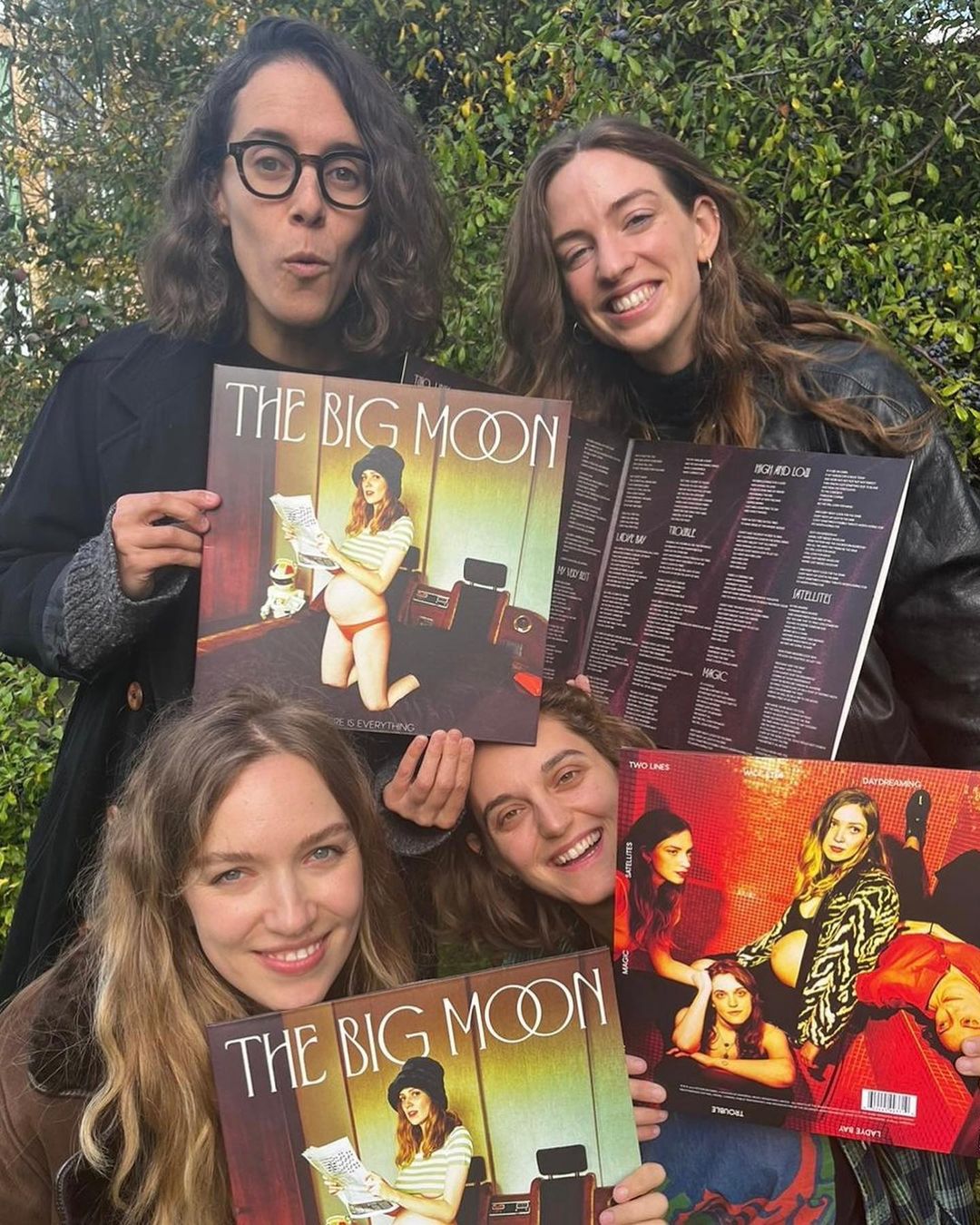 We're listening to: Barcelona
Let's be honest, there's really not enough all female bands out there – but if you've listened to The Big Moon before, you'll know that it's certainly not from a lack of catchy tunes.
Front woman Juliette Jackson writes anecdotally, finding poetry within the everyday- with four studio albums under the band's belt, they've certainly come a long way from performing on the BBC Introducing Stage at Leeds Festival back in 2015 (although we'll always cherish that bright-eyed performance).
You can catch The Big Moon at Rolling Stone Big Top tent, 4.15 – 5pm.
Brooke Combe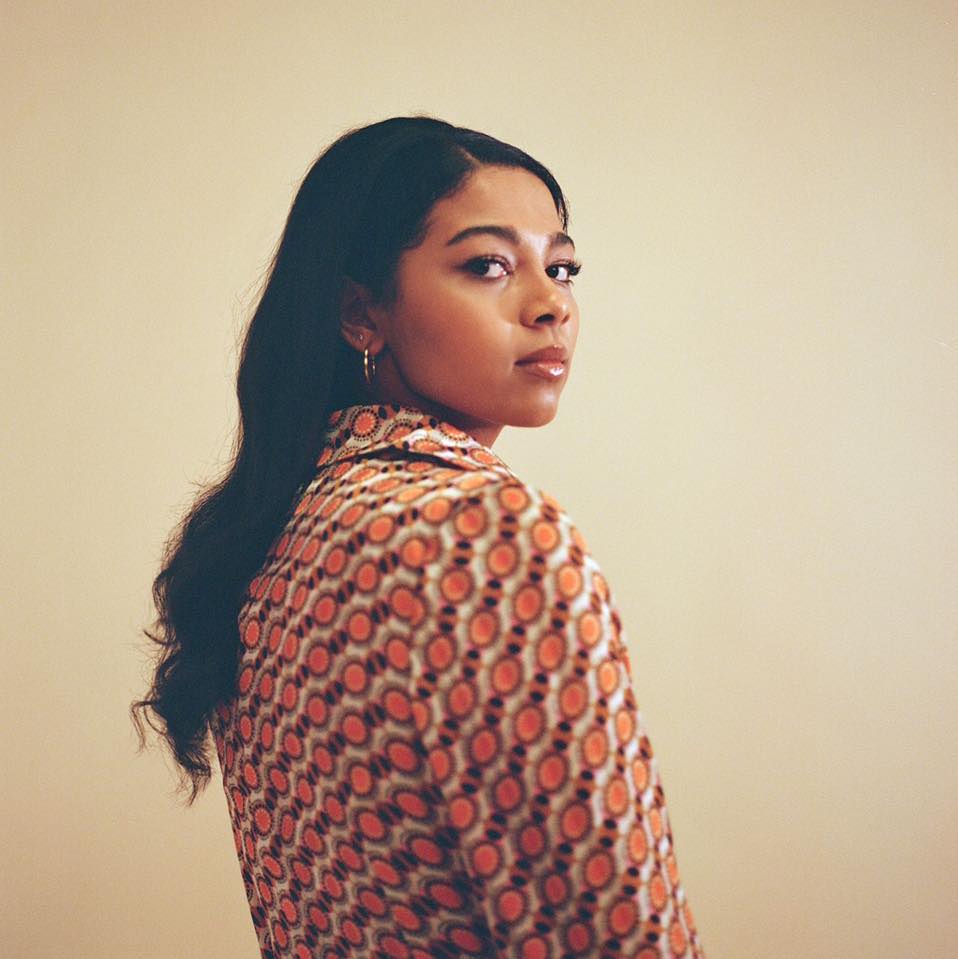 We're listening to: Black Is The New Gold
Having supported the likes of The Snuts and The Courteeners, Brooke Combe could be one of the UK's next big names, especially with a viral TikTok performance under her belt and the reported backing of legendary indie group The Coral.
Live At Leeds: In The Park marks just one of Brooke's trips to Leeds. Pipped for the Festival Republic stage at Leeds Festival and she previously performed at Leeds' own Headrow House last year, bringing an intimate set to one of the cities most-loved gig venues.
You can watch Brooke Combe on the DORK Left Stage 8.45 – 9.15pm
DMA's
We're listening to: Everybody's Saying Thursday's The Weekend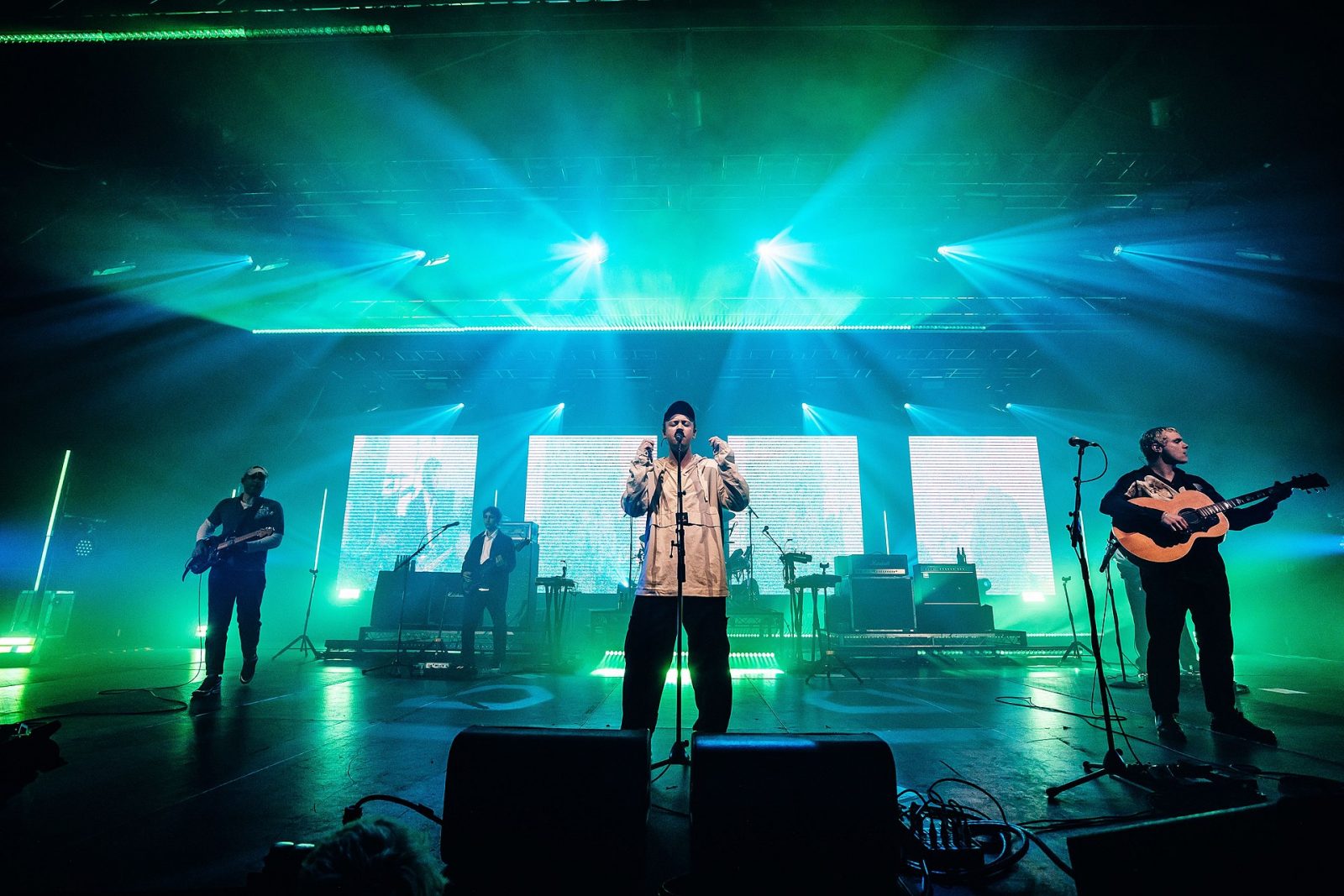 Australian indie-rock band DMA's are still going strong after over a decade together, and they're showing no sign of slowing down. Famously supporting Brit-pop names like Liam Gallagherr, Richard Ashcroft, Kasabian, and The Kooks, they've become a festival favourite for large crowds waiting for the sun to go down with feel good anthems.
You can catch The DMA's at The Cockpit Main Stage at 7.35-8.35pm
The full Lineup
Returning for 2023, Live At Leeds: In The Park, will see indie favourites Two Door Cinema Cub bringing Temple Newsam to life on Saturday 27 May 2023 as the headline act.
The Northern Irish musicians will be sure to bring the best of their latest album and true to the name, Keep On Smiling, and fuse their set with classics from their earlier days like Undercover Martyn, What You Know and Bad Decisions.
Adding to the plethora of talent already heading up Temple Newsam this summer, DMA's and The Hives have been added to the line-up, set to bring the house (well, field) down with heavy guitar riffs and a host of non-stop hits that'll have the crowd on their feet all night long.
The Hives' frontman Pelle Almqvist says that the band are 'very proud' to be heading over to Leeds in May: "Some festival names just have a ring to them don't they? Live At Leeds. It sounds like some upper echelon rock shit and if this year's edition wasn't before, now it is. The Hives are very proud and happy to join this upper echelon.
Joining the headline act are plenty of bands from near and far that need no introduction. The Lathums, Wigan's finest, will be performing alongside Tom Walker, Everything Everything, The Big Moon, Black Honey and more besides.
The full lineup is as followed:
Two Door Cinema Club
Cavetown
The Hives
Tom Walker
Everything Everything
Låpsley
DMA'S
Lime Cordiale
Sir Chloe
The Big Moon
Gengahr
The Beths
Black Honey
Skinny Living
The Lathums
The Crawlers
Skinny Lister
CMAT
Pillow Queens
Ber
Panic Shack
Enola Gay
Modernlove.
Opus Kink
Brooke Combe
Afflecks Palace
deadletter
Psymon Spine
Rose Gray
Low Hummer
Prima Queen
PRIESTGATE
Dolores Forever
Ellur
Set times
The breakdown of the set times for Live At Leeds: In The Park is as follows…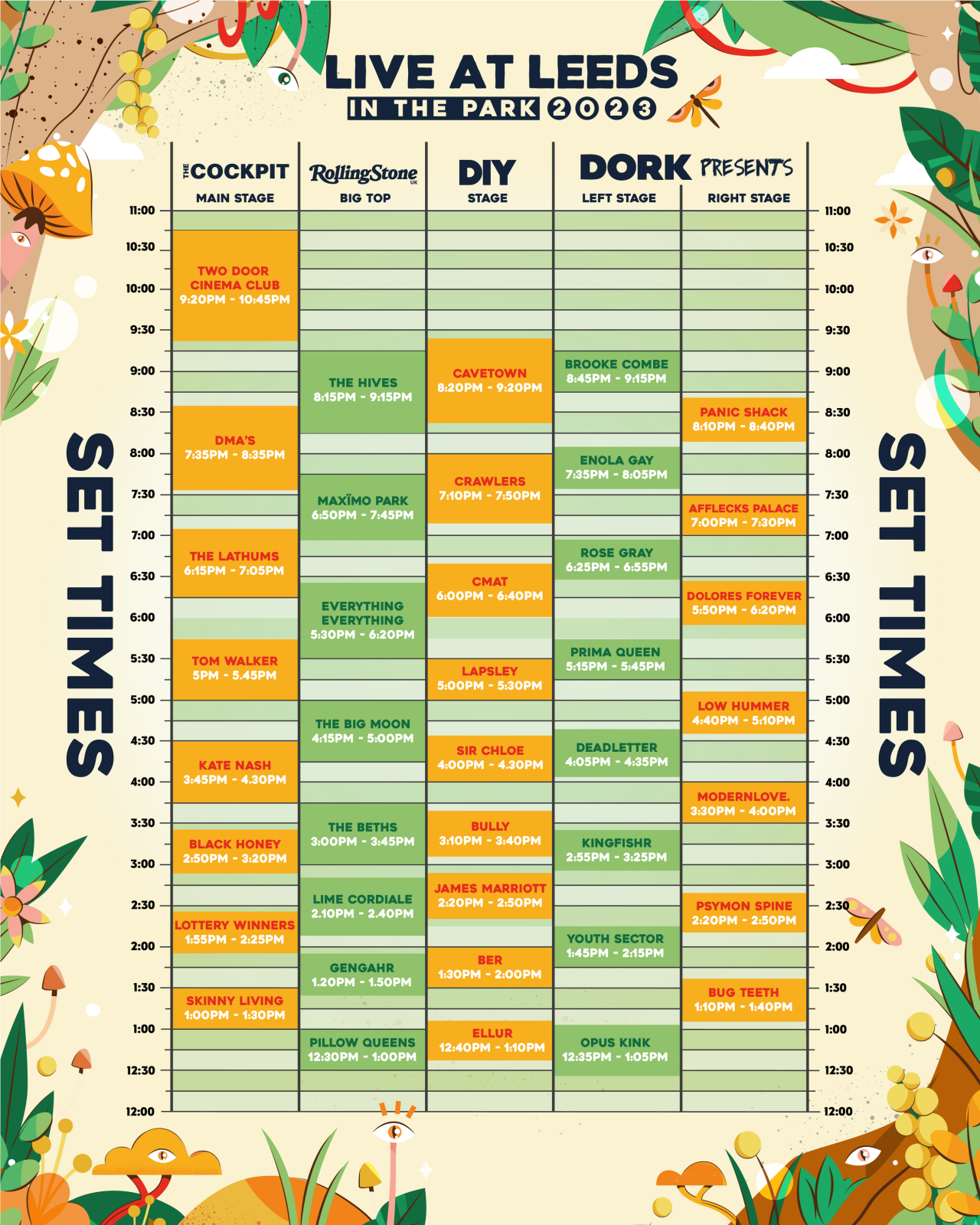 When and where
Live At Leeds: In The Park takes place on Saturday 27 May 2022 at Temple Newsam, Leeds.
The full address is: Temple Newsam Road, Leeds LS15 0AE
Tickets
Early Bird tickets have now sold out but there's still plenty of tickets to get your hands on for the day itself.
General Admission tickets cost £60 each for the full day, and Under 5s go free.
All remaining tickets are available via See Tickets here.
Live at Leeds and Slam Dunk Tickets
Those wanting to make a full weekend festival, you can also get a combo ticket for Live At Leeds: In The Park, which takes place the day before, and Slam Dunk for a discounted price. Tickets cost £150.70 for the two festivals, with tickets available via See Tickets here.
Getting there
Live At Leeds: In The Park Festival takes place at Temple Newsam, which is around 20 minutes from the city centre, and accessible by taxi, car or shuttle bus.
From Leeds
Coach travel is available for those trekking from further afield, but for us in Leeds, shuttle buses will be available from Sovereign Street in the city centre with a choice of booking in advance or on the day. Shuttles will be operating from 11.30am-4pm and to Temple Newsam and then 8pm-1am back to the city centre.
Shuttle tickets cost £5 each way (plus booking fee) and can be purchased via See Tickets here.
Car parking at Temple Newsam usually costs £6 per vehicle and can be booked in advance here.
Lockers
If you want somewhere safe to store your bags, Live At Leeds: In The Park is offering the opportunity to prebook lockers here.
Costs vary from £8 for smaller items to £15 for large lockers.
Official Afterparty
The official afterparty will be held at The Wardrobe in Leeds city centre, taking place from 9pm til late, and it's all themed around one of Leeds' most missed venues, The Cockpit.
DJ Dan Lomax – one of the original DJs from The Cockpit's legendary club nights will be 'spinning the best post-punk, indie-sleaze, nu-rave, trashy rock'n'roll and reliving the old days with 2 decades of classics' all night long, and tickets cost just £3 each.
Feature Image – The Big Moon / Live At Leeds