It's time to get your shamrocks out and don your best green outfits because the St Patrick's Day Parade is back in Leeds.
St Patrick's Day isn't until the 17th, but the highly-anticipated annual parade is due to take place on Sunday 12 March 2023 this year and we couldn't be more excited.
The parade will bring together colourful floats, marching bands, walking displays, and representatives from Irish organisations, schools, clubs and societies from across the whole of Leeds, making it a great day out for all the family.
You can join in with the parade and head through Leeds city centre before reaching the party on Millennium Square from 11am until 4pm, where there will be a full afternoon of joyous music and dance from local musicians, dancers and invited guests.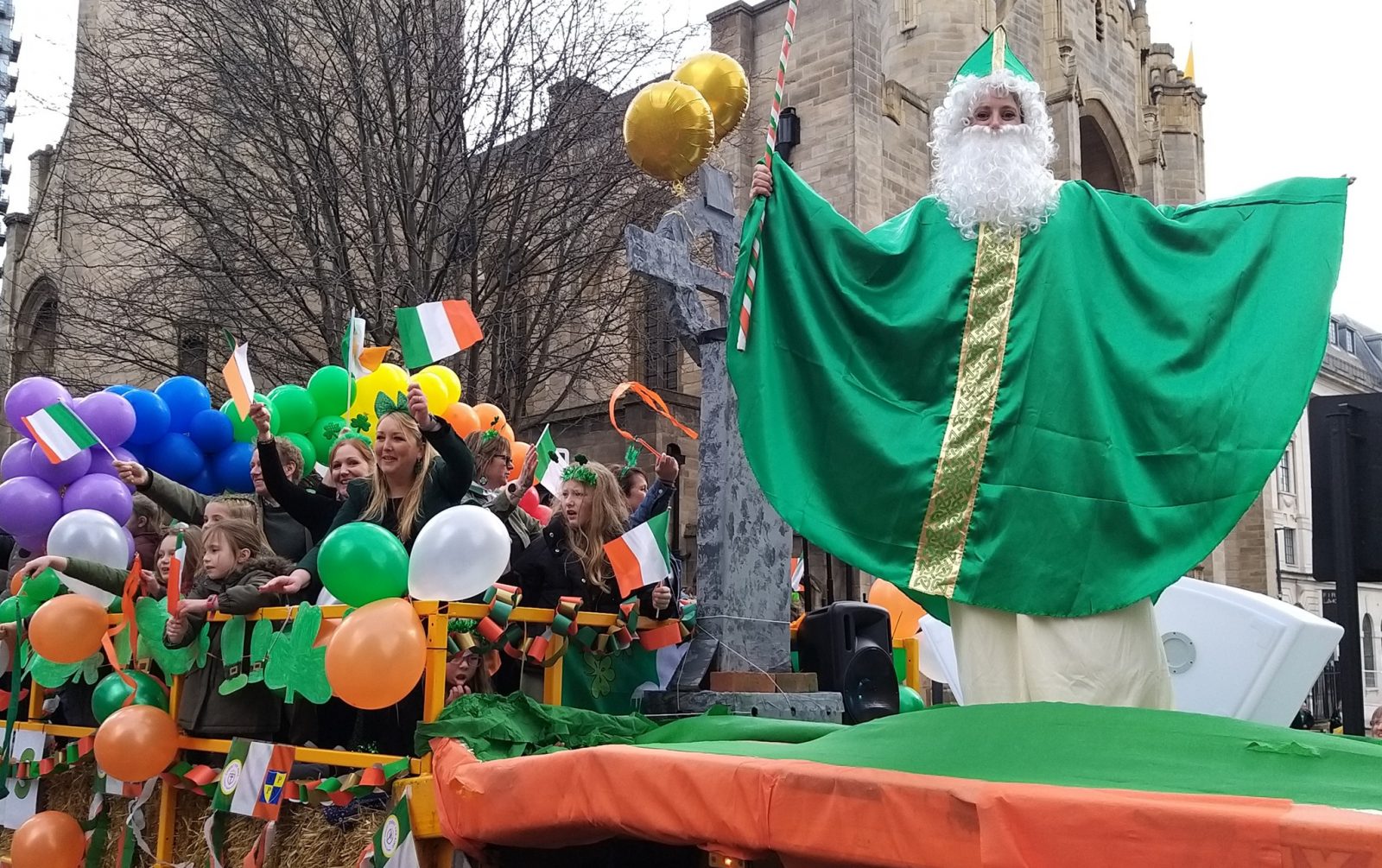 Guinness isn't mandatory, but it of course is widely encouraged.
The parade will set off from Millennium Square at 11am before travelling through Leeds City Centre and returning to the square at 12pm.
The walking parade will include floats from Irish community groups including schools, sports groups and cultural organisations, who will also be joined by representatives from the Leeds Ukrainian community.
Music will be provided the City of Leeds Pipe Band, Huddersfield Brass Band and North Yorkshire Fire and Rescue Pipe Band with a special guest performance from of course, Tommy K the DJ who will be providing the tunes all day long.
So with all thing alongside the luck of the Irish, you're bound to have a fantastic day.
Special guests will include Lord Mayor of Leeds, Robert Gettings MBE JP and Lady Mayoress Councillor Lesley Gettings.
Leeds Rhinos Chief Executive, Gary Hetherington will also be cutting the ribbon to open the parade.
For more information, you can visit the The Leeds Going Irish Facebook page.
Read more: There's a huge outdoor 80s Classical music festival coming to Leeds this summer
Feature image – Tom Blackwell, Flickr