The Japanese Sando cafe always has a queue out the door for lunch, and we predict the same for their new evening offering. 
When we heard that Shokupan on Wellington Street had launched a new evening menu, we simply couldn't wait to try it out.
The family-run Japanese sando cafe is one of Leeds' best hidden gems, which we visit time and time again.
Husband and wife team Alan and Alison took inspiration from trips around the world to bring a taste of Japan to the city.
Their flavourful sandos are already a popular lunch option, but their new evening menu brings a selection of small plates to the table – and they were nothing short of outstanding.
The menu is small but perfectly formed, featuring four small plates which are designed for sharing.
Crispy, crunchy Japanese Karaage Fried Chicken alongside Okonomiyaki Bites drenched in mayo and Tonkatsu sauce was the perfect way to kick off a brilliant meal.
The Karaage Chicken was definitely a highlight, the meat was succulent and the light batter bursting with flavour. The delicious morsels could either be dunked in a soy sauce, spring onion dip or an indulgent mayo sprinkled with chilli flakes – just delicious.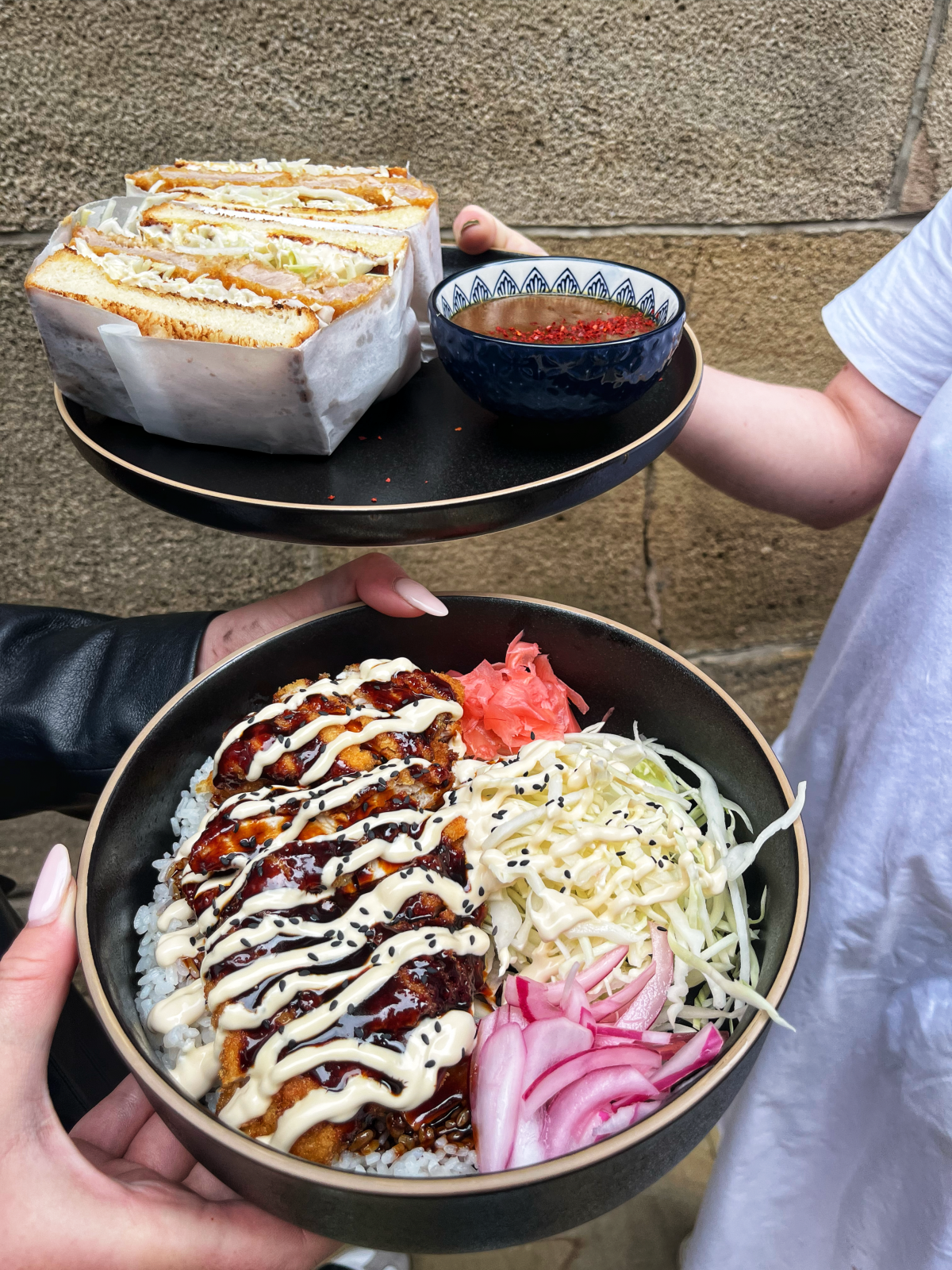 Now onto the mains, and it's Shokupan doing what they do best – Japanese sandos and rice dishes which are already big hitters on their popular lunch menu.
The Tonkatsu Rice featured a classic breaded chicken fillet in a tangy Tonkatsu sauce, white rice, shredded cabbage, pickled red onion and pickled ginger.
The pickles were a great addition and made for the perfect forkful when combined with the zesty sauce and rich mayo.
The real showstopper though was the Curry Dip Sando, and yes it is as amazing as it sounds – a fried pork cutlet nestled in their signature shokupan loaf and served with a pot of thick curry sauce.
Dipping a sandwich into a pot of curry sauce is something everyone should experience at least once in their lives.
Shokupan serve their evening menu exclusively on Thursday and Friday evenings from 4:30 – 8:30pm. The vibe is uber chill, the interior relaxed and Alison makes you feel as though you've been invited round for tea as soon as you step through the door.
They operate a walk-in only police and it is currently BYOB, so if you fancy a tipple you can bob over to the supermarket down the road and grab a bottle to go with your food.
Whether for lunch or dinner we are already planning our next trip back, and so should you. 
Read more: Pizza Loco is taking over from Well Oiled at Meanwood Tavern