Now that the weather's turning, it's definitely starting to feel like Sunday roast season.
Don't get us wrong, we love a good Sunday roast at any time of the year. Pink roast beef or crunchy pork with crackling, giant fluffy Yorkshire puddings, and bountiful jugs of gravy are welcome in any season, they really come into their own once the nights start to draw in and there's that winter chill about.
Strong meat choices are always important, but we've also kept our eyes peeled for the best veggie and vegan roasts Leeds has to offer too.
No matter what your roast preference, trust that we've got you covered – and keep reading to discover where your next Sunday scran is coming from.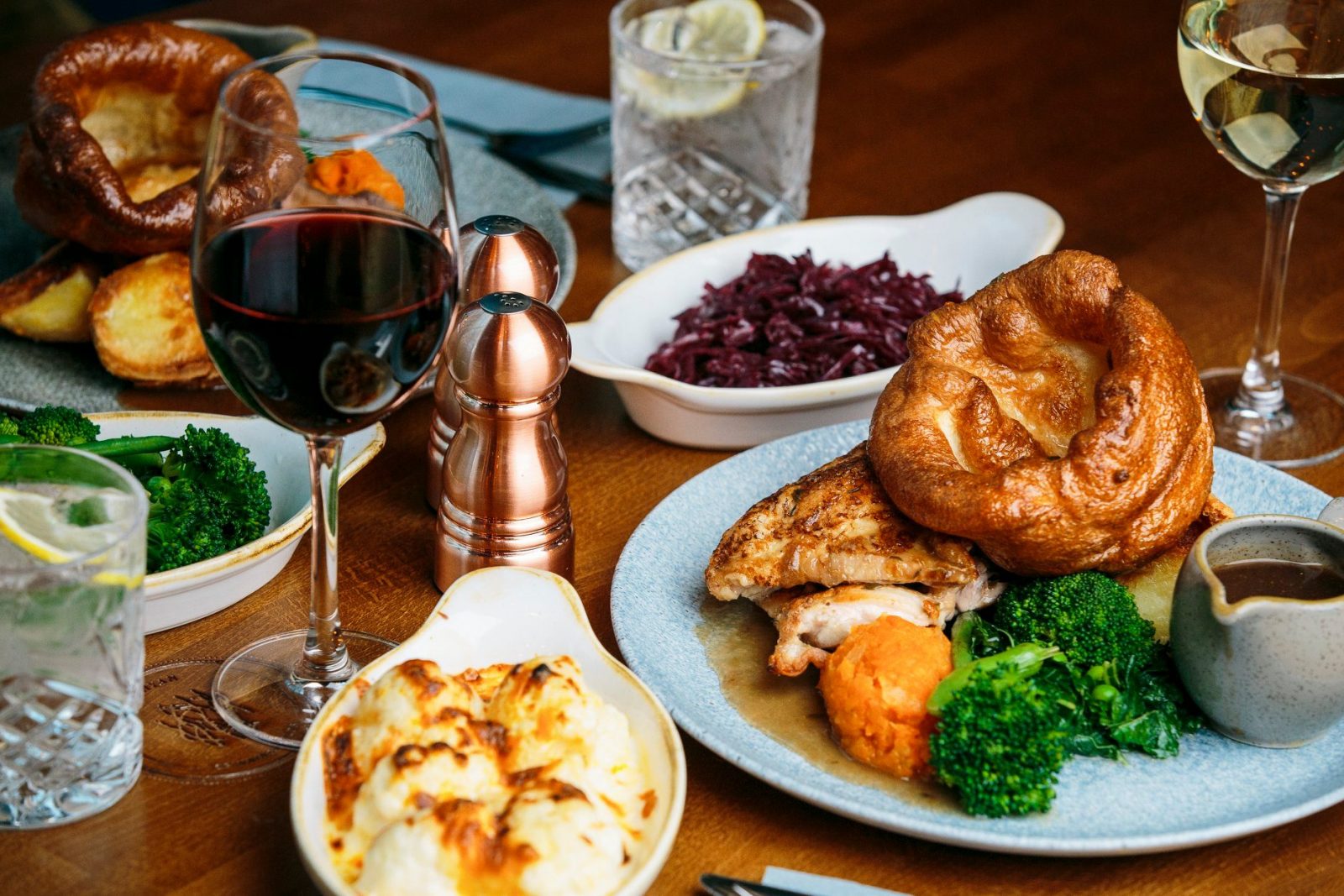 Banyan
If there's anyone who knows how to put on a proper Yorkshire roast, it's Banyan. With a handful of Leeds-based restaurants, the chain offer a roast every Sunday with either topside or half roast chicken and served with carrot and swede mash, roasties, 'Banyan best' gravy, Yorkshire puds and seasonal gravy. Plus, you can get bottomless booze: what's not to love about that?
Grand Pacific
If you want a fine-dining Sunday roast set to the beat of a classical string quartet: look no further than Grand Pacific inside the Queens Hotel. Serving beef or chicken, roasts come as a grand self-serve platter, silver spoons included. Think savoy cabbage, roasties and creamy mash, giant yorkshire puddings and gravy so delish, you could drink it as a starter.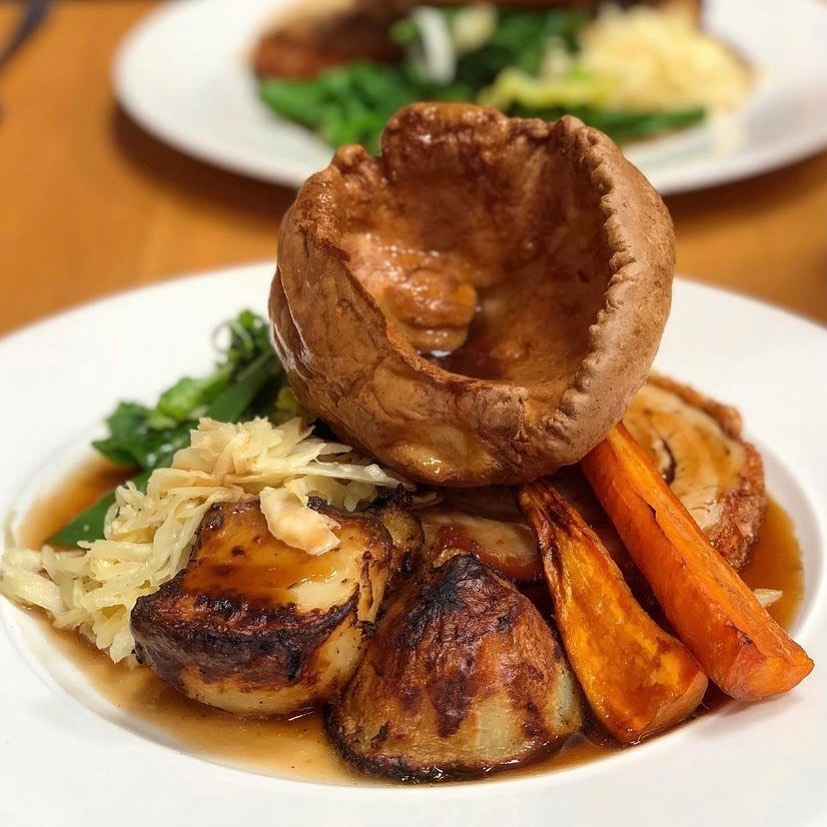 Shear's Yard
Offering a good mix of veggie, fish and meat dishes, Shear's Yard has one of the best-looking Sunday roast menus in town. Think truffled leek and potato wellington, tikka marinated cauliflower, or overnight-braised shoulder of pork, and we think you get the idea.
The restaurant has only got a sample menu listed, but trust that you can get a solid roast with all the trimmings or a more adventurous main – with plenty of good options for all dietary requirements.
The Hungry Bear
This eatery in the heart of Meanwood is known for its X. When it comes to roasts, though, it's an entirely traditional affair.
Choices include slow-braised beef brisket, pan-fried chicken breast, and delicious-sounding basil and garlic rolled porchetta. As for the plant-powered folks, there's a choice of sweet potato fondant or a filo parcel stuffed with autumn vege, spinach and cashew.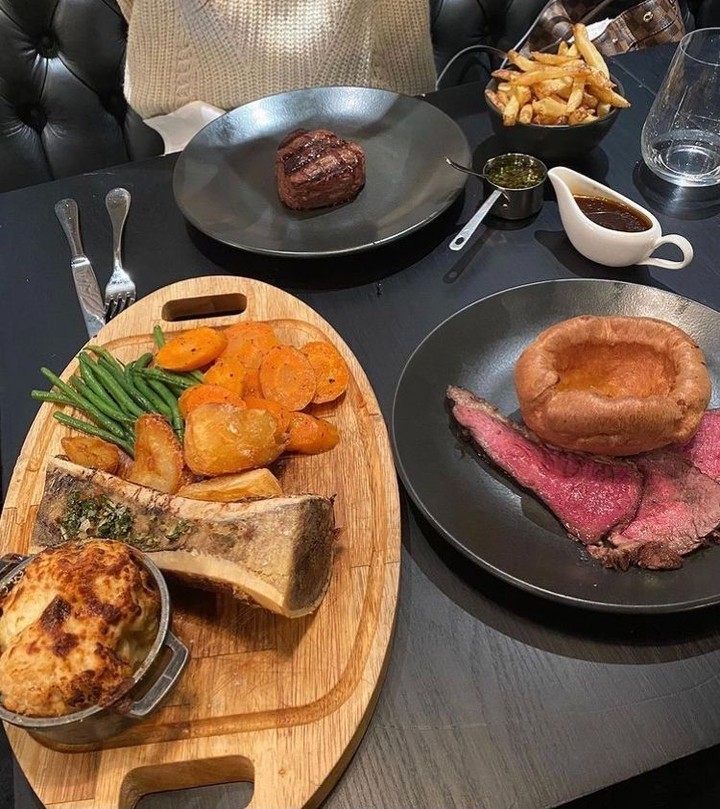 Gaucho
For a truly indulgent Sunday roast, you can't go wrong with Gaucho. The Argentinian steakhouse is known for its melt-in-the-mouth, wet-aged steaks, but it also serves up a killer Sunday roast with bottomless meat and wine every weekend.
If you're coming here, it makes sense to go for the beef – sourced specially from premium Black-Angus cattle and bred at hand-selected farms in the southern Argentinian province of La Pampa. Cooked in its own dripping, each cut comes topped with crispy roast potatoes, glazed carrots, buttered greens, perfectly stacked Yorkshire puddings and lashings of gravy.
The Mustard Pot
This Chapel Allerton eatery has one of the most popular roasts in the city – and for good reason. Every weekend, you'll find a choice of 12-hour Yorkshire beef rump, Yorkshire rare breed pork loin with crackling, or a Mustard Pot nut roast served with giant Yorkshire puddings, roast potatoes, mixed seasonal veg, creamy leeks and gravy.
The menu's pretty big, too, so if you don't fancy a roast you can tuck into other pub favourites like fish and chips, lentil shepherdess pie, beef burger or steak.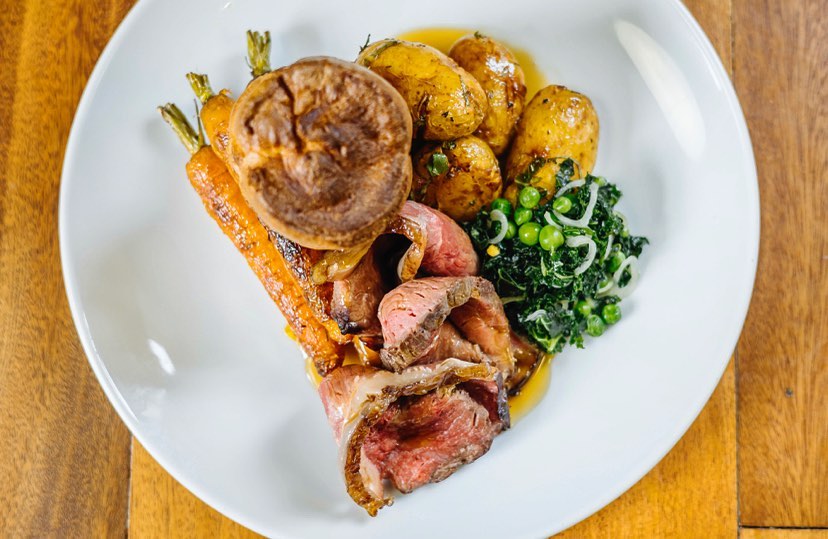 The Tetley
Dating all the way back to 1822, The Tetley is housed in an old brewery first bought by Johnathon Tetley for just £400. Full of history, as of this summer the kitchen is headed by Connaire Moran, an experienced chef formerly of The Owl and The Reliance.
Options include beer-rested roasted sirloin of beef, roasted pork belly with sage and apricot stuffing, roasted chicken and nut roast. All come served wtih heart trimmings including crispy roasties, loads of gravy, carrots, seasonal greens, and massive Yorkshire puddings.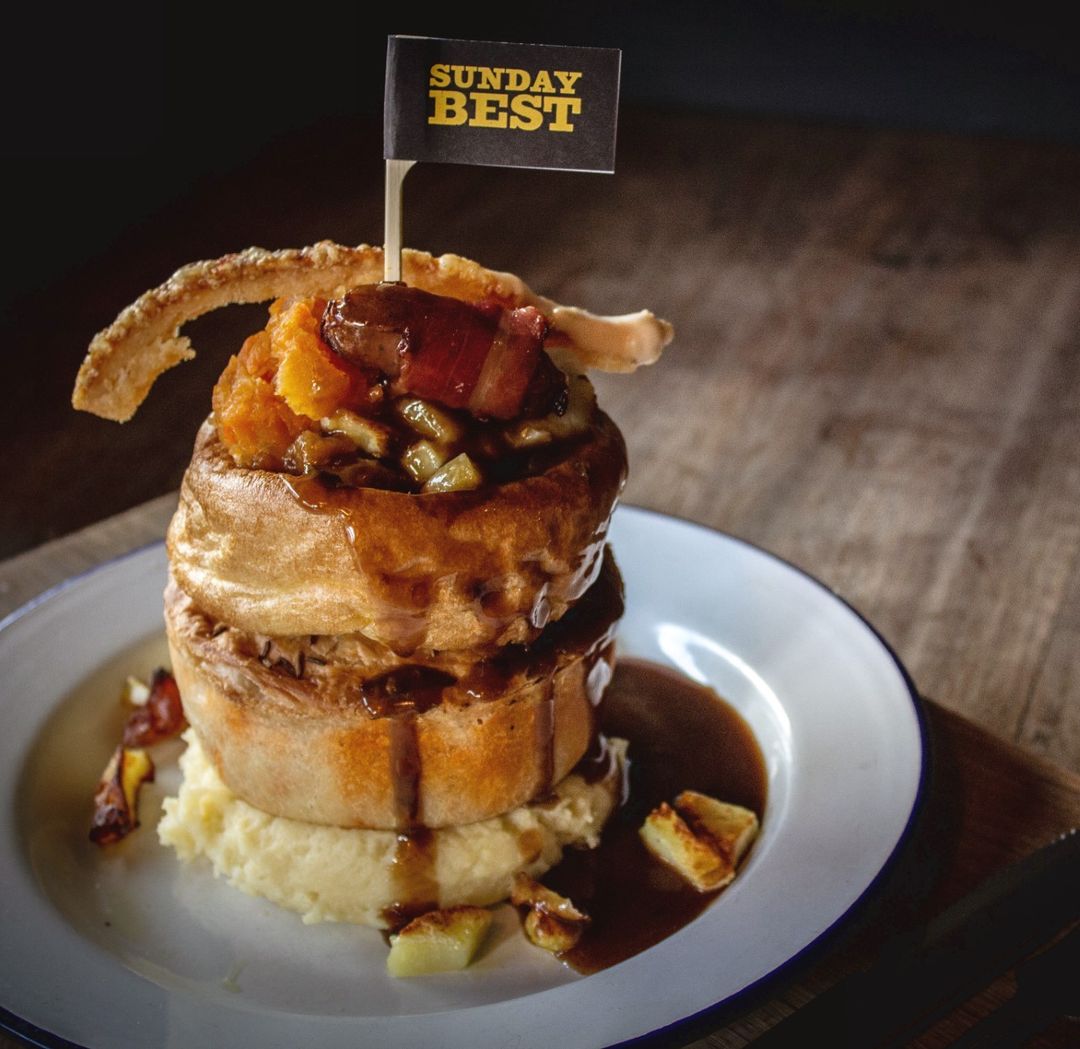 Pieminister
Sunday lunch with pies? SIgn us up. Think your chocie of big, meaty (or veggie) shortcrust pie, served on a bed of mash then topped with a Yorkshire pudding filled with roasted garlic and rosemary potatoes, carrot and swede mash, pork scratchings, and a pig-in-blanket.
Wapentake Leeds
This cafe bar in Kirkgate keeps it simple on Sundays, with two choices listed on its menu. Choose from either their 'meat roast' with mash, wedges, carrots, broccoli and Yorkshires with gravy, or their "veggie or vegan" roast.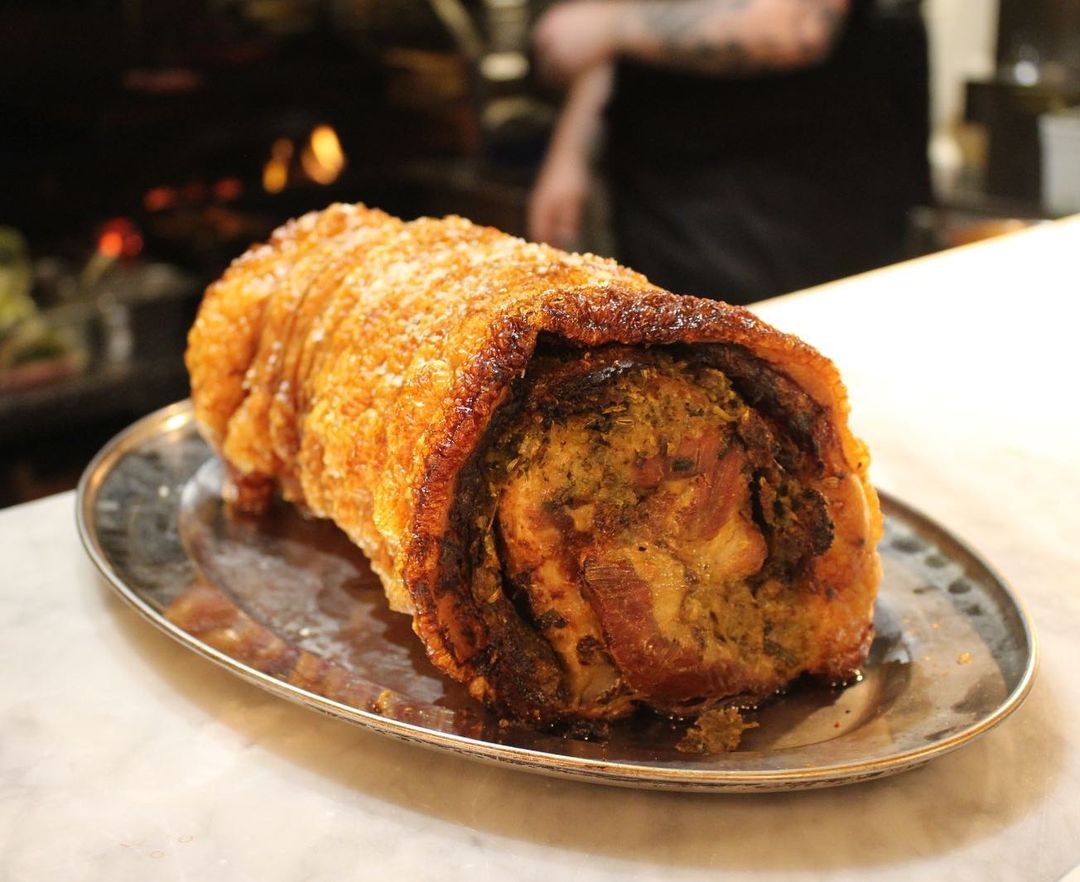 Ox Club
Featured in the Michelin guide and the good food guide, the Ox Club's fire cooking is legendary in Leeds. When it comes to Sunday roasts, they don't disappoint. Think roast rump cap of beef with bone marrow gravy, wild garlic and sage porchetta with smoked trotter and fennel gravy, or roast breast of guinea fowl and confit leg with tarragon gravy – then tell us you're not hungry.
As for the non-meat eaters, there's coal-roasted celeriac with pearl barley risotto and truffle gravy, or a truffle cheese pie served with comte, and truffle gravy. Divine.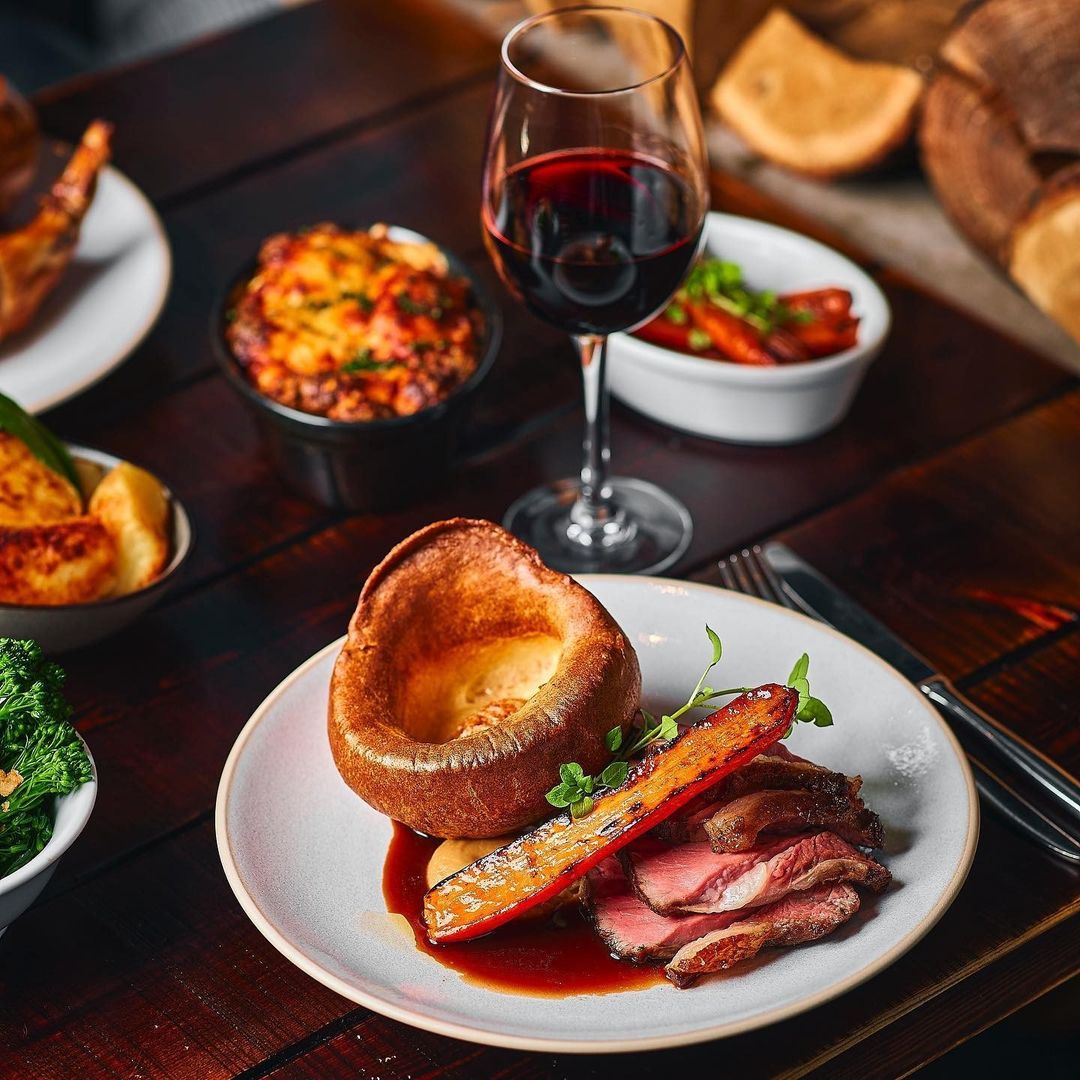 The Beehive
Located in the rural village of Thorner, for a proper country pub experience you can't go wrong with The Beehive. Think roast Yorkshire 28-day matured sirloin, English pork loin, or chicken breast, served with a variety of different accouterments.
The team here know that people love Yorkshire puddings, so they've made it an option to add more on for just 25p each. We'll take a whole plate, please.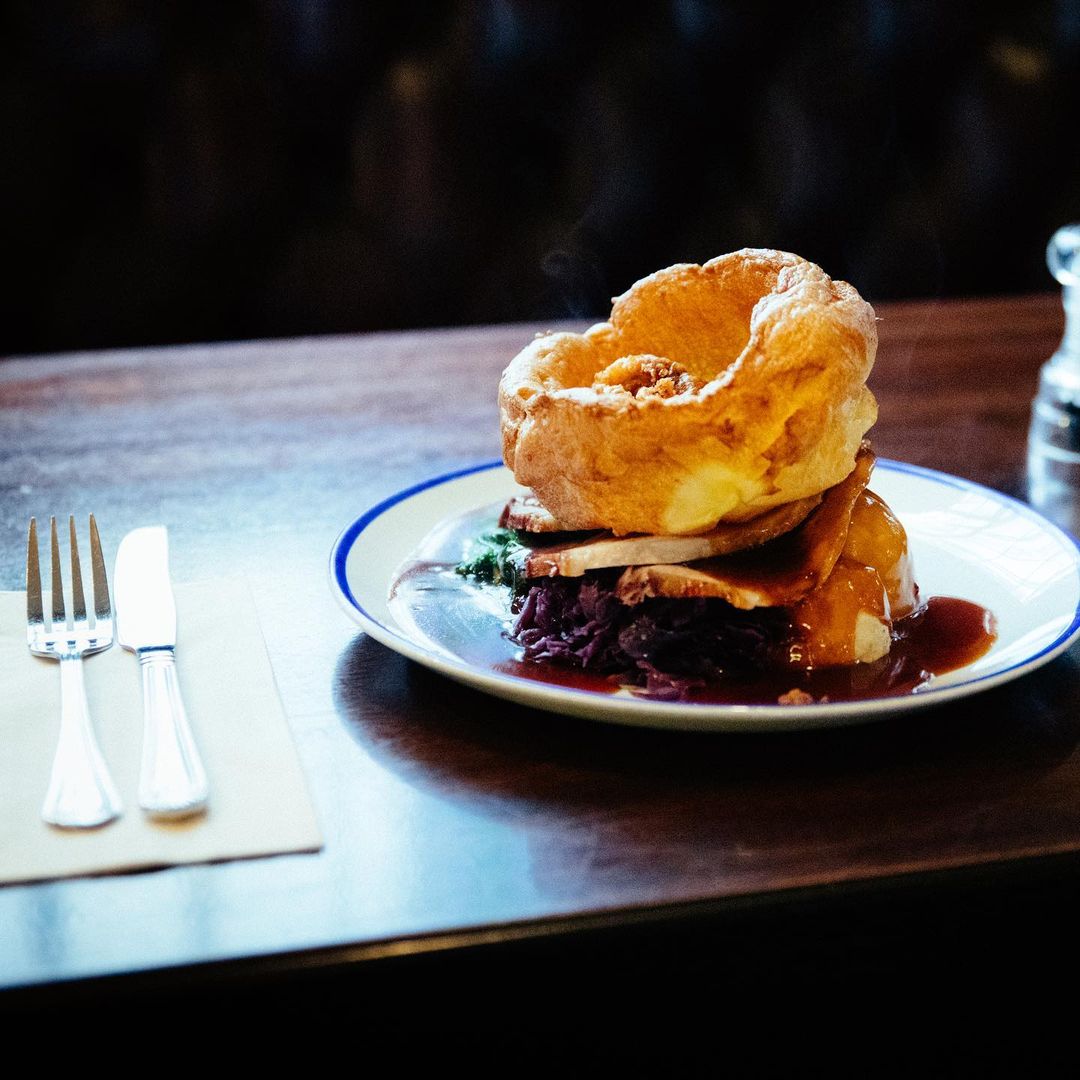 Whitelock's Ale House
Often hailed as Leeds' oldest pub, Whitelock's also serves up a cracking Sunday roast dinner. Whether you're after a roast beef topside, leg of lamb or pork loin, trust you will find them all here served with a Yorkshire pudding, roast potatoes, seasonal vegetables and gravy.
Cauliflower cheese can be added on as an extra, and as for veggies and vegans there's a lovely nut roast option – also served with all the trimmings.
Read More: 13 of the best new restaurant openings in Leeds in 2021
Man V Roast
The ultimate roast takeaway for those who don't want to faff about with washing up, Man V Roast delivers to Headingley, Burley, Kirkstall, and Hyde Park. Choices include beef, chicken, and pork, all served with gravy, roasties, Yorkshire puddings and veggies.
Feature image – Banyan Bar