Honest Burgers on Cloth Hall Street has closed its doors after just a year of slinging burgers in Leeds city centre.
The popular burger joint opened back last summer next to Leeds Corn Exchange and was popular with diners looking for a smash patty or juicy beef burger.
And these guys sure knew how to feed Yorkshire folk – winning our hearts over with the likes of Thiccc Sauce and Northern Monk collabs, as well as bringing the city roast dinner burgers at a pop-up in spring that we still dream about over a year later.
The burger itself is a standard, but nonetheless delicious, meaty beef patty served pink, then piled high with all your typical roast dinner faves. Think cheesy leeks, horseradish cream, savoy cabbage, bacon gravy and bacon- there's even mini rosemary roasties hidden inside the soft brioche buns.
The gravy alone will be dearly missed.
Honest Burger began its journey in Leeds as a pop-up at Northern Monk, taking over the kitchens inside the brewery for a few months before launching a city centre restaurant at the end of July 2022.
Adorned in the striking deep green colour the burger chain has become synonymous with and hand written notices sharing information about the team and the restaurant's humble beginnings, it always felt homely with welcoming staff that always gave the best foodie recommendations.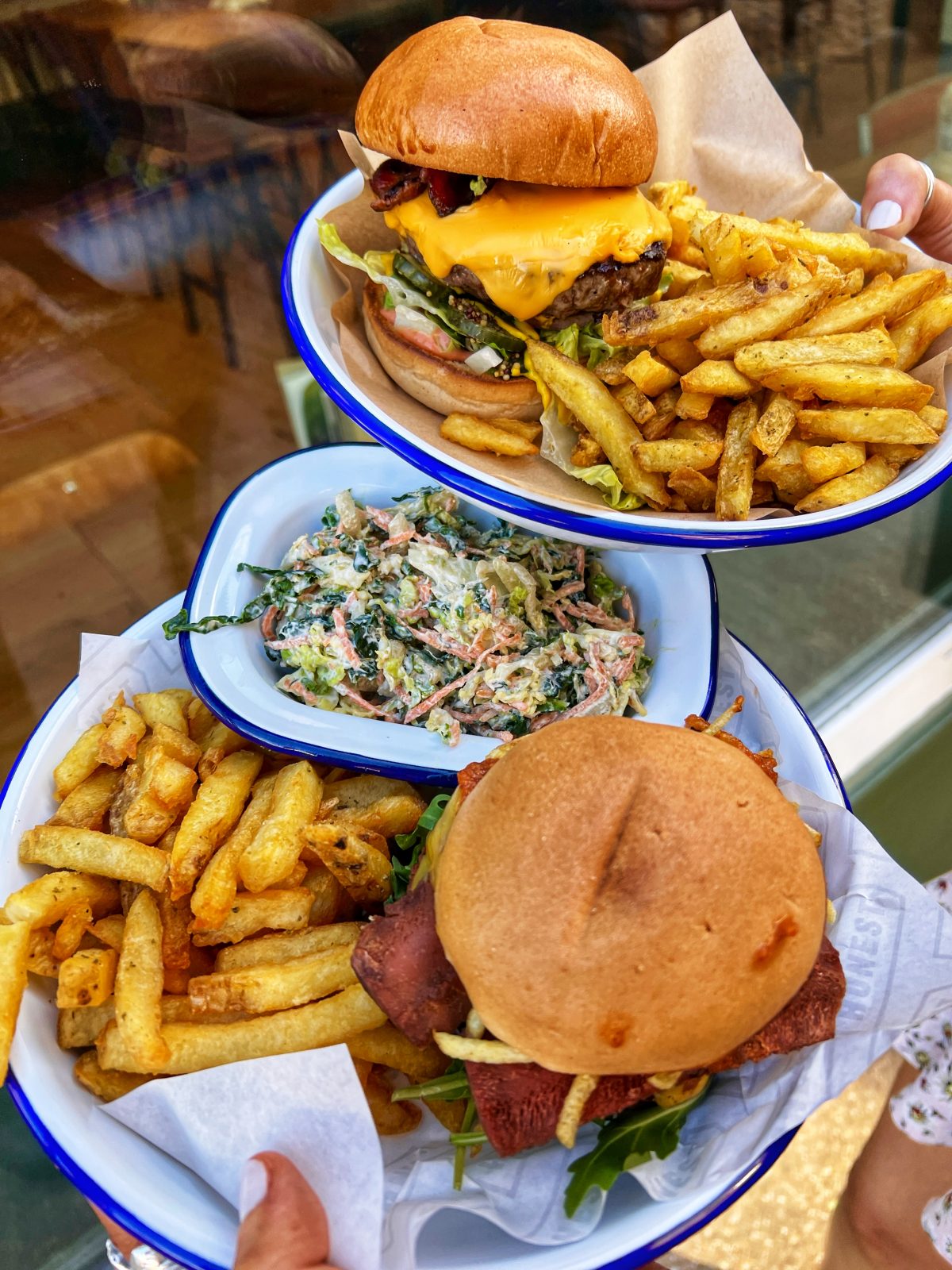 The news of the closure was confirmed by the Yorkshire Evening Post, who were told that by Honest Burger that the closure was due to a "change in customer demand in the area."
Read More:
There's still over 40 different Honest Burgers across the UK to get your burger fix from, but the nearest site is almost 40 miles away Manchester, then Liverpool and a 170 odd mile drive to Cambridge.
Feature Image – The Hoot Leeds