Marks & Spencer has launched a new miniature dessert that's a perfect snack for summer.
The supermarket has created a Percy Pig twist on one of the nation's most popular ice lollies.
The new snacks, launched a few weeks ago, feature a twirl of strawberry ice lolly and Percy Pig flavoured ice cream.
M&S's famous mascot apparently tastes of a fruity mix of raspberry, strawberry, cherry and grape.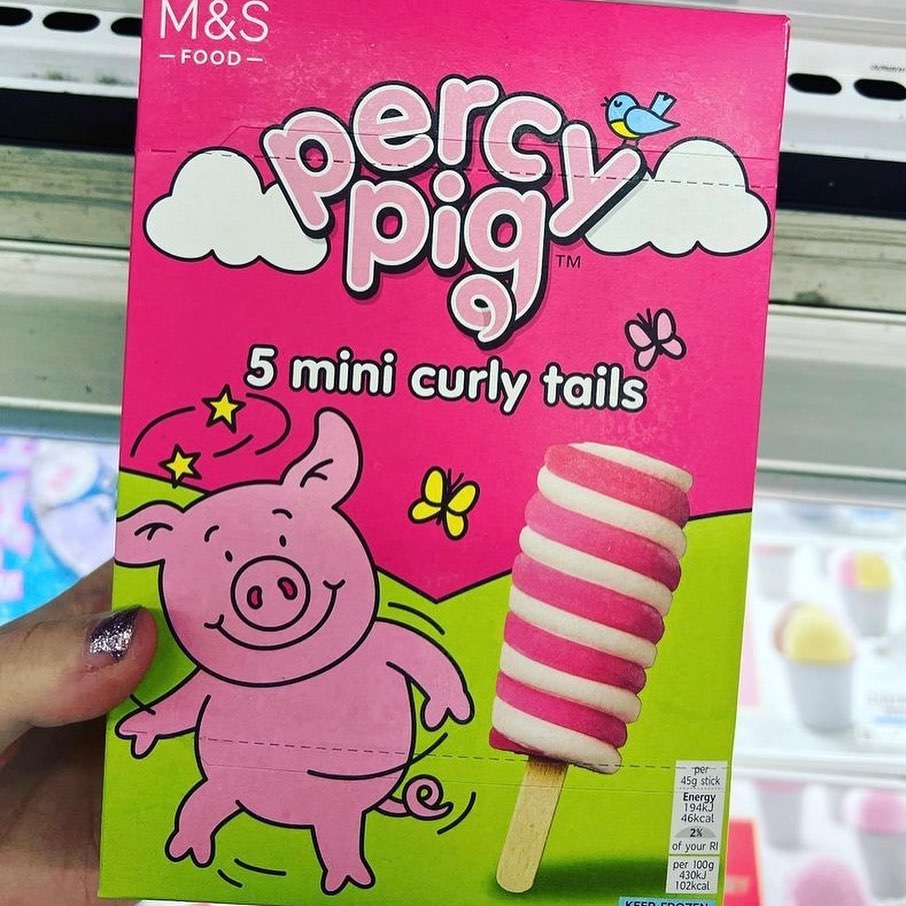 The Mini Curly Tails lollies have landed just in time for the heatwave that's set to scorch much of the UK this weekend.
M&S said: "FEELING HOT HOT HOT!? Percy Pig to the rescue with his new Mini Curly Tails! 🤭 Made with Percy Pig™ flavoured ice cream and a strawberry fruit ice swirl, they're perfect for this week's warm weather!!"
The lollies are inspired by the original Percy Pig sweets, which M&S sells 16 million packets of every year – the equivalent of 10 Percy Pig sweets every second.
Read more: Rare extreme weather warning issued by the Met Office as temperatures soar
Several people have pointed out the similarities to another popular ice lolly, with one saying: "Look identical to the Walls Twister."
But most just can't wait to get their hands on them, saying: "omg we need to get these I don't make the rules."
Model Danielle Lloyd said: "I need to try these!!!!"
Since M&S started treating Percy Pig as a brand and a character, he's got married (Penny), travelled the world, and had piglets – with new product launches at every stage.
Meagan Hempenstall, Percy Pig brand marketing manager at M&S, said: "He is the most famous M&S brand and has a very loyal following.
"That is especially true since we brought Percy to life on social media last year. Percy has long had an organic following on social media, but last year we launched his official Instagram account, and he made his debut on TikTok."
The Percy Pig Mini Curly Tails ice lollies are in M&S stores now.
Featured image: The Hoot