Revolution Electric Press are hosting two unmissable themed bottomless brunches this Summer.
Revolution Electric Press provides everything you need for a fantastic night out on the town – whether it's grabbing a cocktail with friends, sharing a bottle of fizz with your gal pal or dancing the night away.
But of course, the instagrammable hot spot are famous for their themed bottomless brunches and it is not hard to see why.
Attracting brunch lovers from across the city centre and beyond, a Revs bottomless really has it all – an amazing selection of drinks, delicious food and an ultimate party atmosphere.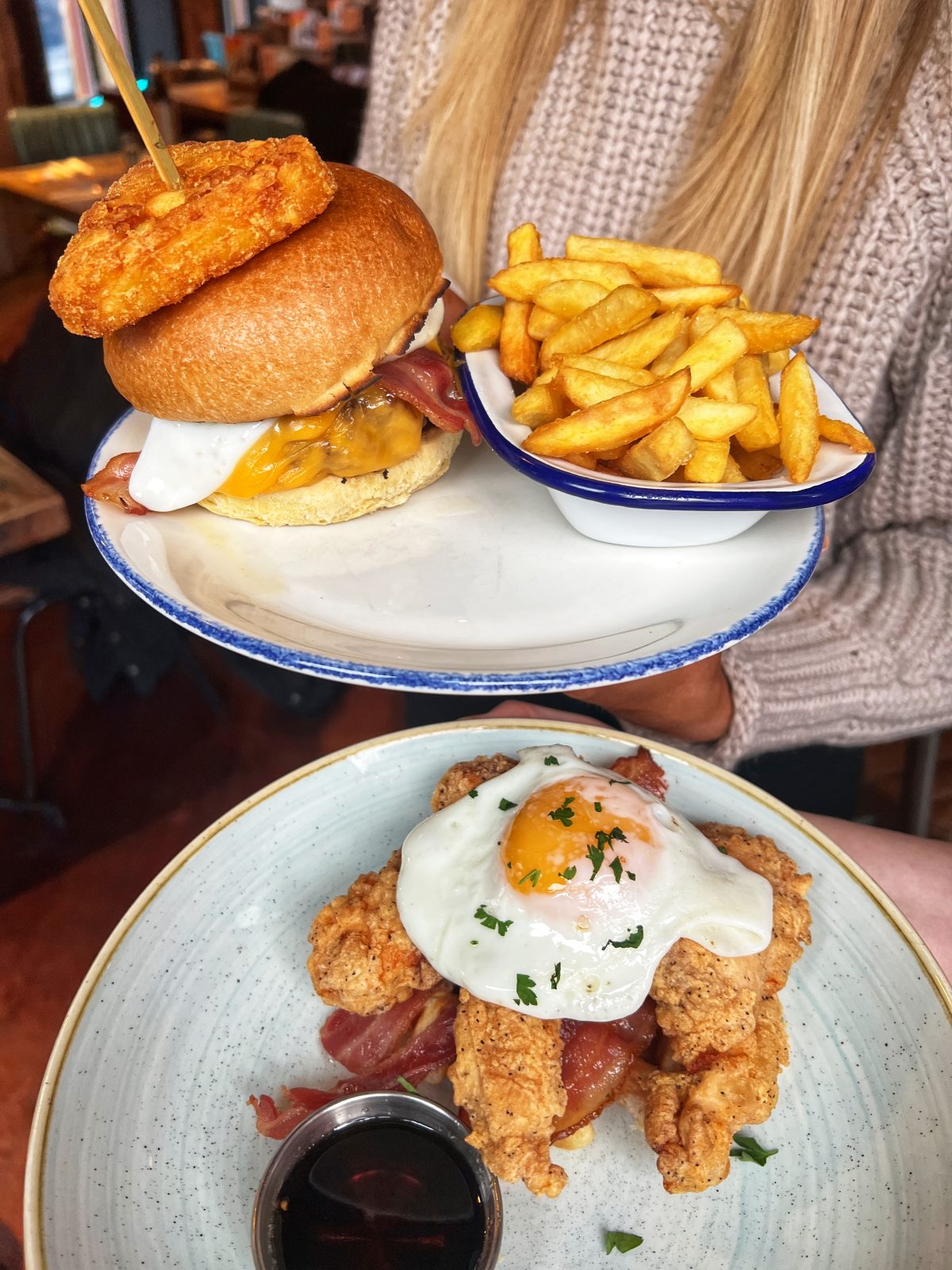 This Summer they are hosting two themed bottomless brunches which are sure to be nights to remember.
First up is 'Cocktails & Country' taking place on Saturday 24 June 2023. Grab your cowboy hats, dust off your cowboy boots and get ready to do the hoedown throwdown to nonstop classic country tunes.
Then on Saturday 29 and Sunday 30 July, Barbie lovers can head over to Revs for a 'Plastic & Fantastic' themed bottomless – expect all things pink, exclusive giveaways and non-stop fun.
And the best part is, all of Revolution's brunches last a whopping 2 hours so you have more time to enjoy bottomless cocktails and partying with your mates.
For just £35 per person, you can enjoy a full two hours of unlimited drinks alongside a delicious brunch dish of your choice.
Drinks wise you are truly spoilt for choice, you can opt for bottomless fizz, pints of Amstel, Aperol Spritz, Vodka Lime and Soda and Disaronno Fizz.
If you fancy kicking it up a notch, you can 'deluxe your drinks' for just £10 per person which means you'll have loads more delicious drinks to choose from including Pornstar Martinis, Birra Moretti and a selection of Rev's 'Perfect Serves'.
If you're after a Boozeless Brunch then Rev's also have a fabulous selection of non-alcoholic tipples including Strawberry Lemonade, Tropical Fizz, Red Bull and so much more.
The food menu is jam-packed with delicious plates for you to tuck into – from your brunch classics to brunch pizzas and burgers, there's something for everyone to enjoy.
Keep it simple with creamy avocado on sourdough toast, go classic with Rev's Brunch Grill breakfast or treat yourself with the Fried Chicken and Bacon Waffles.
Those with a sweet tooth will be glad to know that there's also Strawberry, Banana and Nutella Pancakes on the menu which will be sure to hit the spot.
There's also an incredible Brunch Burger and Brunch Pizza which features all your classic breakfast items on top of a sourdough pizza base or beef burger.
If it's a burger that you fancy then you can always upgrade for just £2.50 and choose any burger from their main menu, winner winner.
And if you can't make it to the fabulous themed brunches then do not worry as Revolution Electric Press host bottomless brunch every day with bookings available up to 6pm.
That's right, you can even book a brunch on a Monday if you really wanted. Your two hour slot can start at any time of the day and you can book online via Rev's website.
So what are you waiting for? Grab your mates together, pick a date and a time and get brunching.
Read more: All the best bottomless brunches available during the week in Leeds