Those weekday Monday to Friday bottomlesses just hit different.
Once upon a time, not so long ago, if you wanted a bottomless brunch in Leeds, you'd have to wait until Saturday to get your hands on refillable mimosas and pornstar martinis and there would never be any beer or wine options on the menu.
Whilst the 9-5 workers are perfectly suited to these sorts of confined hours, many of us were left without the possibility of grabbing a bottomless. Thankfully, those days are behind us, and many of the best options for limitless lunch are now available mid-week, or better yet every day and night.
Here's some of our top picks for mid-week bottomless brunches.
Pizza Punks
Albion Street | 11am – 3pm/5pm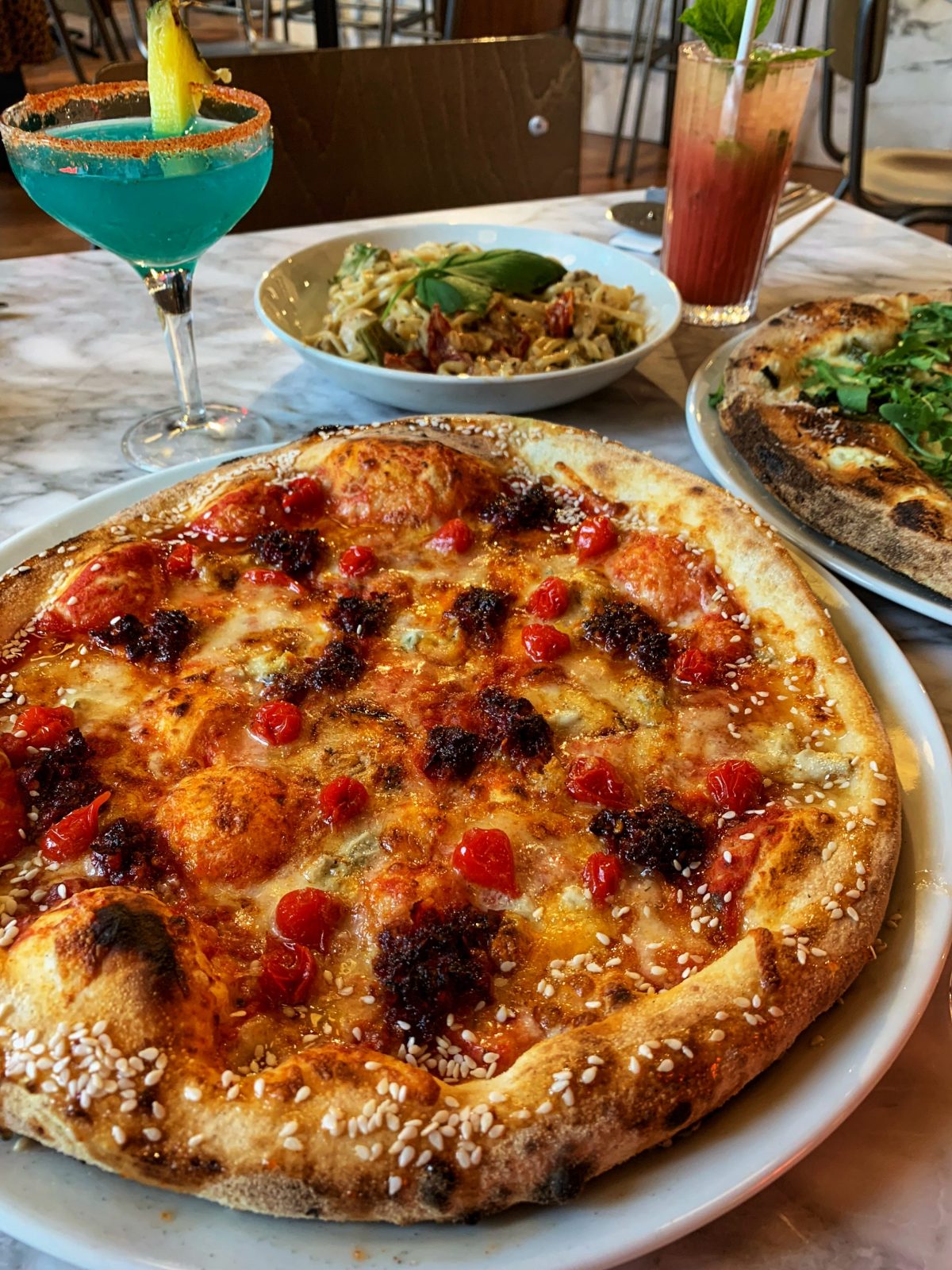 Weekday bottomless: Every day 11am – 3pm (or 5pm on Sundays), £31.50 each.
The idea is that you choose either pizza or pasta, and then load up your chosen toppings and then grab as many cocktails as you can handle in your 90 minute sitting. Far from the average margarita, choose from a whopping 35 different additions to your San Franciscan sourdough, including the likes of pepperoni, rum ham hock, caramelised pineapple, garlic and rosemary potatoes.
Find out more here.
Canary Bar
Leeds Dock | 12-8pm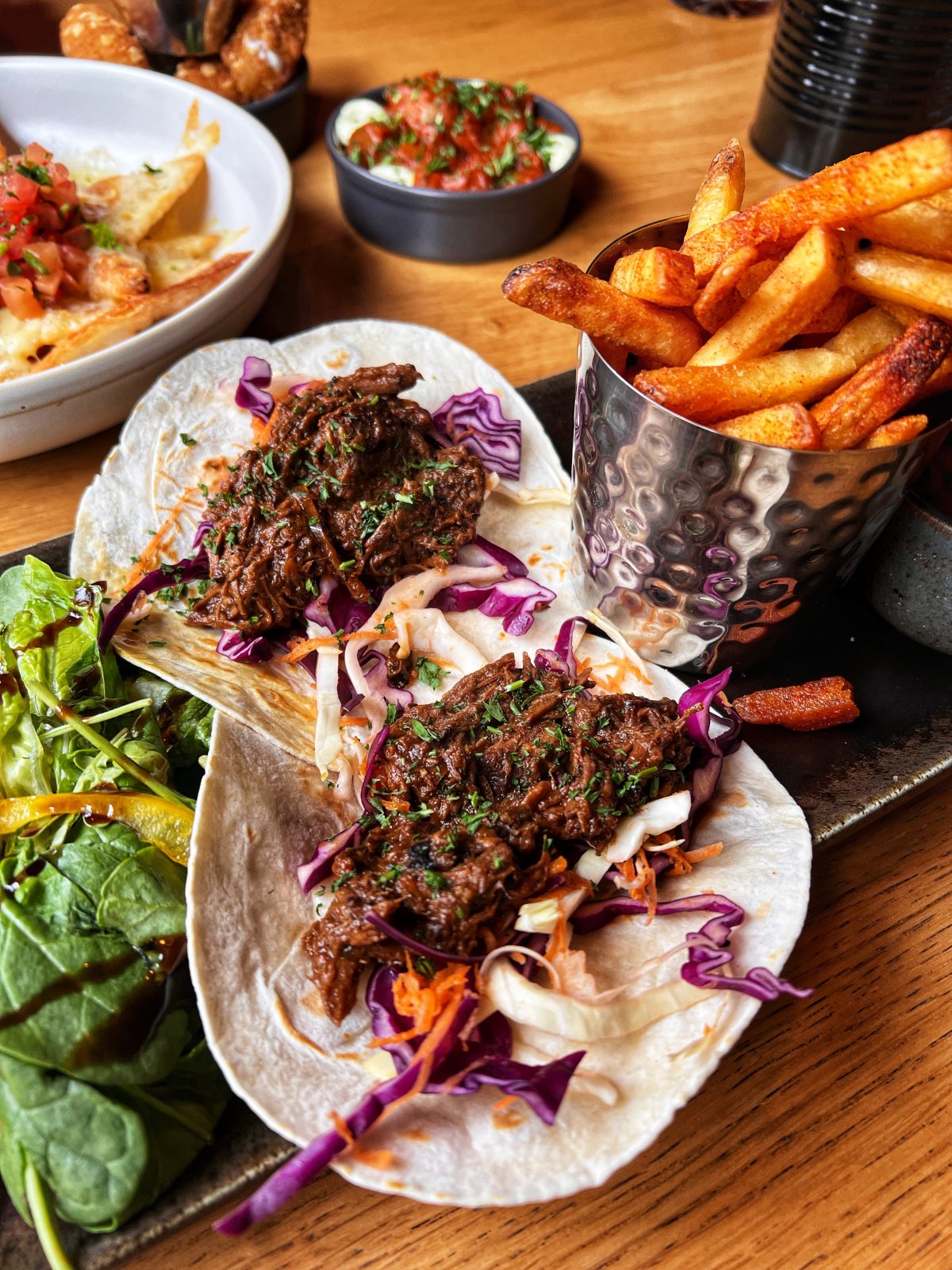 Weekday bottomless: Add bottomless drinks to any brunch 12-8pm, £20 per person.
Bottomless drinks comes as an additional add on to any dish on the menu at Canary Bar- and there's a host of delicious Spanish and Mexican-inspired dishes to choose from. We're talking about eight different tapas style dishes, and then there's a further eight mains to choose from too- each of which is just as tasty as the next. To make your brunch a boozy one, it's an extra £20 for endless Prosecco, mimosas and bottled beer for 90 minutes.
Hoist House
Wellington Place | 12-6pm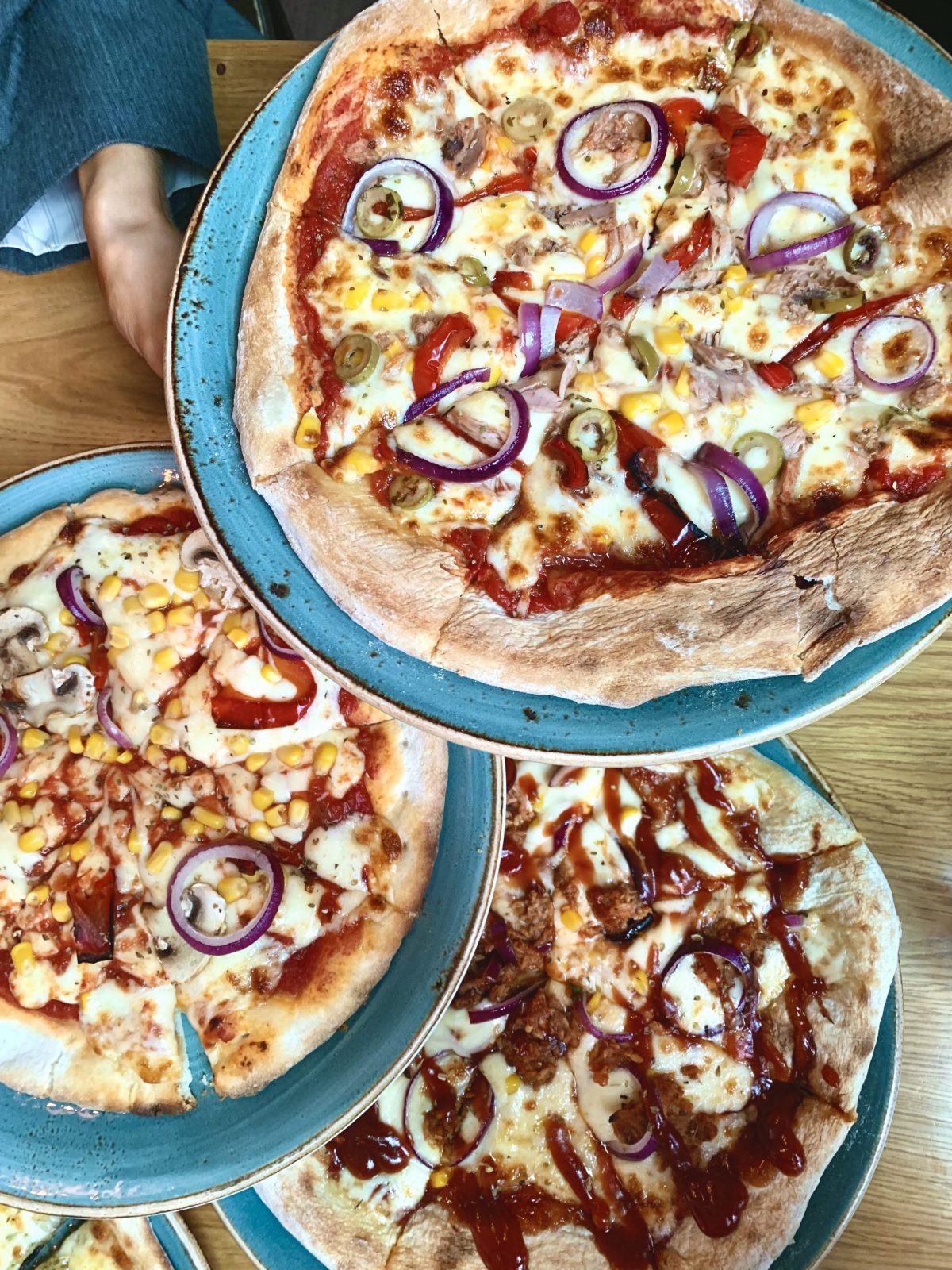 Weekday bottomless: endless pizza and drinks 12-6pm, £30 per person.
Clearly, the benefits of this bottomless are obvious. There's over 180 combinations of pizzas and drinks to choose from and you can test out as many as you like during your bottomless brunch sitting as this comes with bottomless food AND drink. Long gone are leafy salads and tiny brunch portions: this is the bottomless where the food options are just as exciting as the beverages.
Find out more here.
Oba
Wade Lane, Merrion Centre | 12-4pm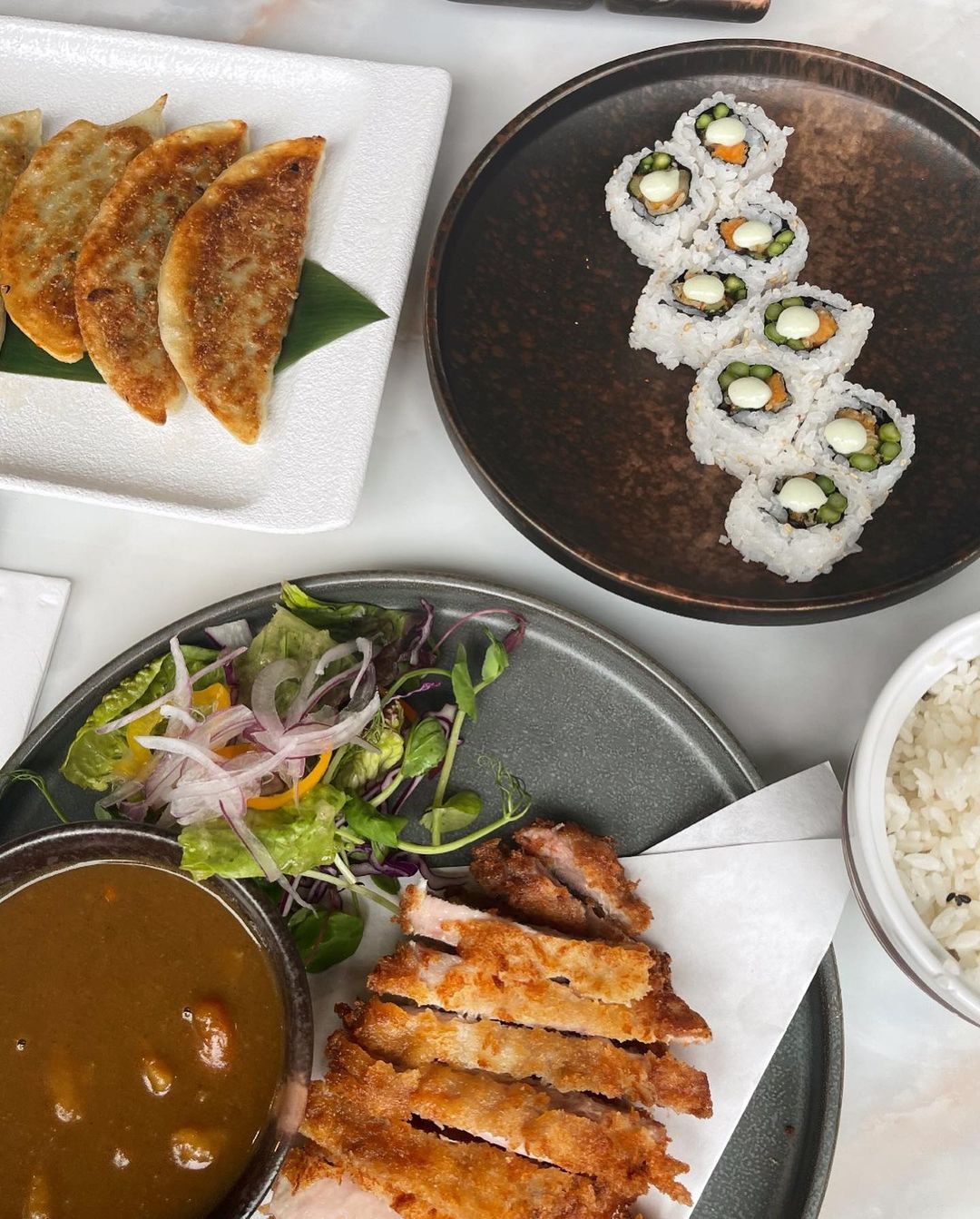 Weekday bottomless: Every day 12 – 4pm, £30 per person.
This brand-new bottomless has got to be one of the best-value options around and it's available every single day 12-4pm. During your two hour sitting, you can get two courses and unlimited fizz, apple sours and raspberry lemonade for £30.
For starters, expect a delectable choice of Korean fried chicken, Karagge chicken wings, whitebair with chilli and cumin all served as small platter and the mains are packed with just as much flavour. We'd recommend the Chicken Katsu Curry: it's a classic crowdpleaser, but Oba's version of the dish is one of our favourites in Leeds.
Read More: The brand new Korean-Japanese bottomless brunch with unlimited fizz and apple sours
Turtle Bay
Inside The Light | 10am-5pm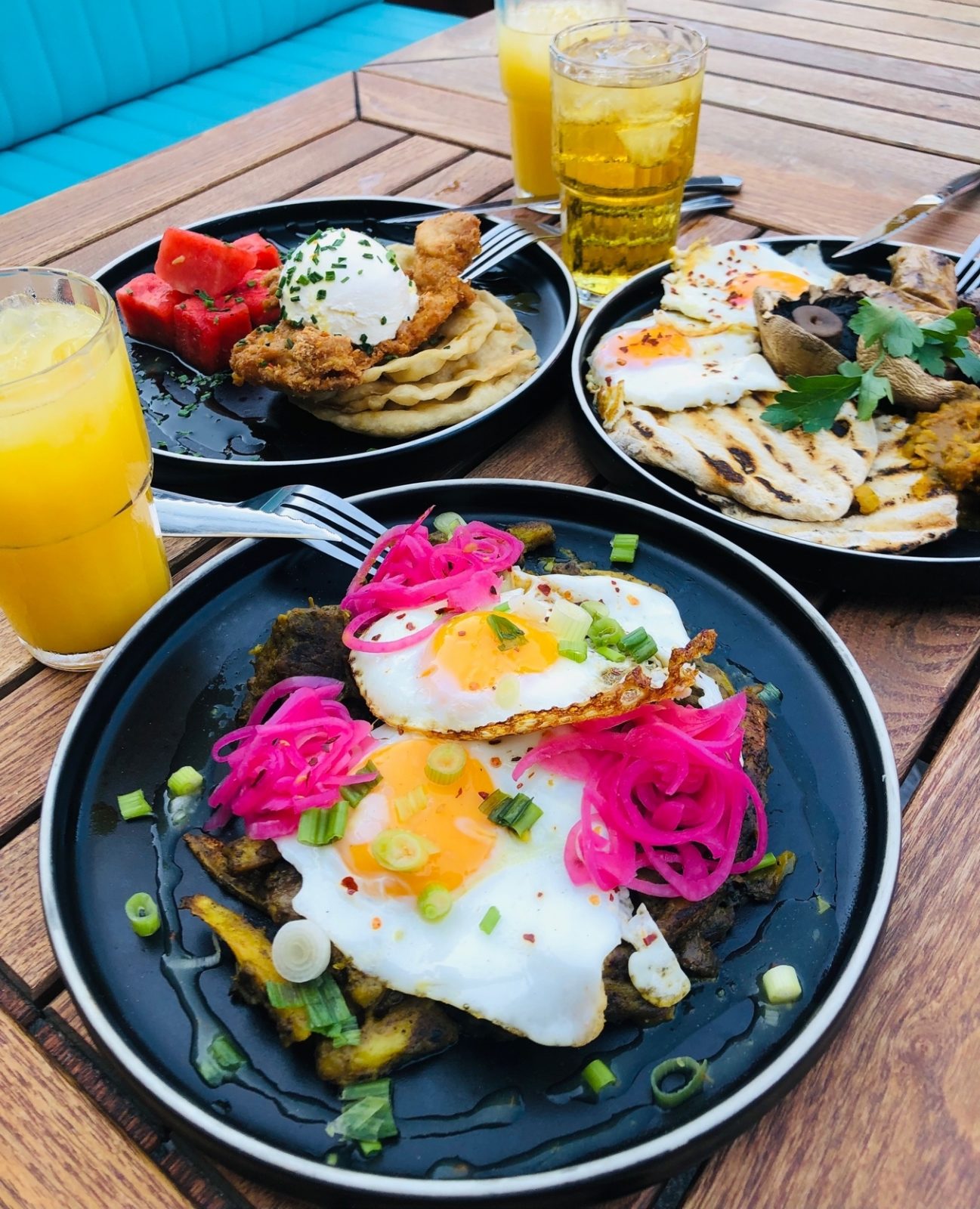 Weekday bottomless: 10am – 5pm, £31.50 per person.
Available everyday before 5pm (last booking at 3pm), bottomless brunch at Turtle Bay is a great all-rounder choice for a mid-week tipple.
One of the best cocktail bottomless brunch options comes at its finest comes from Caribbean-themed restaurant and bar, Turtle Bay. There's two hours of unlimited cans of Red Stripe and Prosecco, as well as every single cocktail and mocktail on their drinks menu. This one is a student and professional favourite for good reason: you're guaranteed to find a drink you love, even if you rock up in a large group. Soaking up this range of drinks, guests can choose from any burger, roti or brunch dish on the menu like the Honey Bunny Yardbird, a doft bara roti stack with beach-style fried chicken with maple syrup, cream cheese, fresh watermelon and hot sauce.
Revs de Cuba
Call Lane, Leeds city centre | 11am – 2pm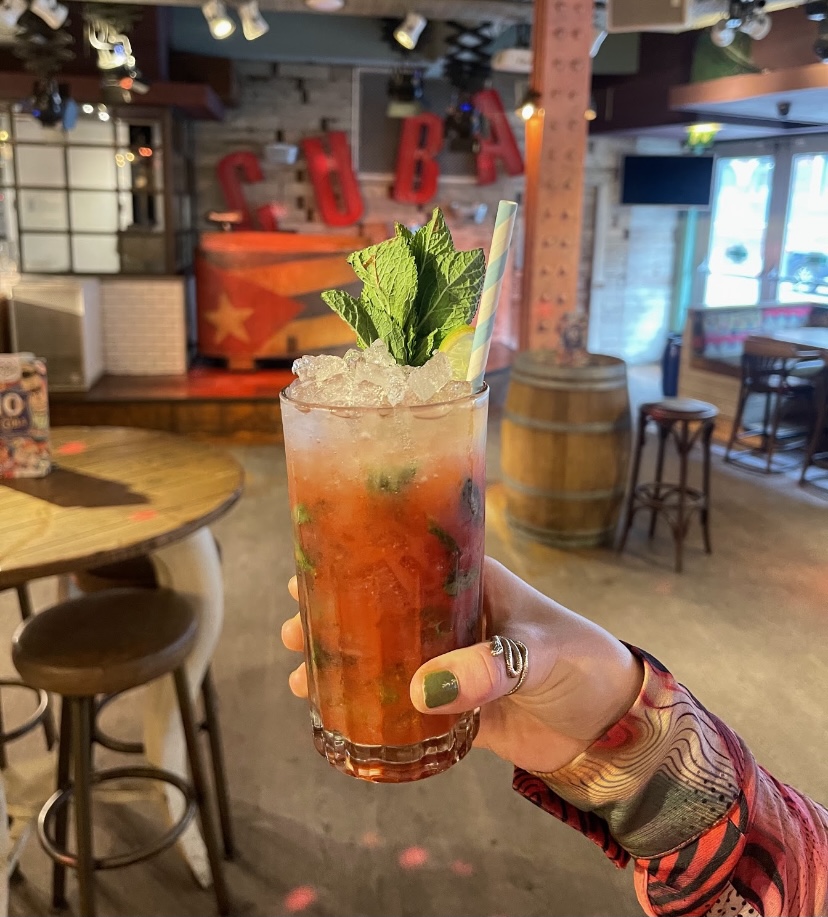 Weekday bottomless: available every day 11am – 2pm, £35 – £45 per person.
Doors open at 11 am for bottomless brunch, with availability stretching until 2 pm. What's more, with loads of cocktails on the drinks choices, you'll be merry before you know it.
Pick from the likes of Aperol spritz, strawberry daiquiris and bloody marys, or opt for pints of Mahou, glasses of prosecco, or low-alcohol choices like their Spanish shandy and Disaronno fizz. On the mains, meanwhile, tuck into classic brunch dishes like smashed avocado toast, chorizo hash and full English or opt for something a little different – like Rev's breakfast burrito.
Read More: Revolucion De Cuba add 7-piece gospel choir to its bottomless brunch
IF… Up North
Call Lane | Open from 8am
Weekday bottomless: Endless mimosas and fizz with brunch
If there's one improvement that can be made to any brunch options, it's the ability to make it a bottomless endeavour and although its not widely advertised, If Up North do offer this as an option. Select one of their brunch dishes and add bottomless servings of bubbly: there's the choice of prosecco, mimosas ands beer for a full 90 minutes. This offer isn't limited to a specific day either, so you can enjoy bottomless brunch at If Up North every single day of the week. Of course, T&Cs apply and walk-ins aren't accepted, so you're best booking in advance in-store.
Find out more here.
Fléur
Inside The Light | 4-8pm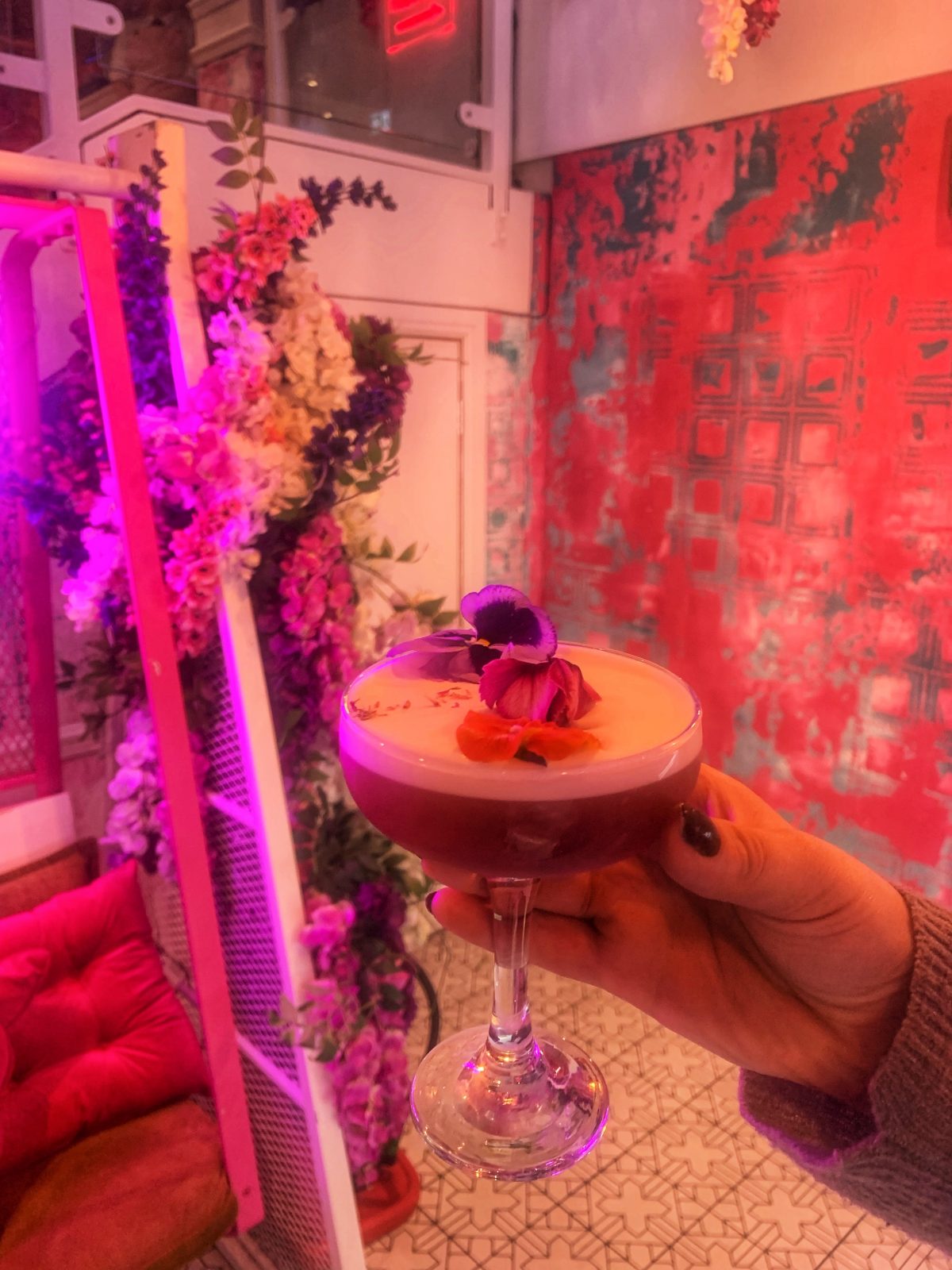 Weekday bottomless: 2-for-1 every Wednesday 4 – 8pm, £25 – £35 per person.
Fleur serves bottomlesses all day everyday but every Wednesday you can grab yourself a seat at the best value bottomless brunch in town, where the endless boozy options come in three different packages and are all on a 2-for-1 special offer.
Choose between unlimited prosecco, cocktails or mocktails and then select your desired delicious dish. The afternoon and evening reservations focus on an a la carte menu: barbeque short ribs, wagyu pretzel burgers and curries are all on the pan and grill or sandwich menu and ready for you to dip into as you move between drinks.
Read More: The 'most instagrammable' Leeds cafe now offer 2-for-1 on bottomless brunches
Revolution Electric Press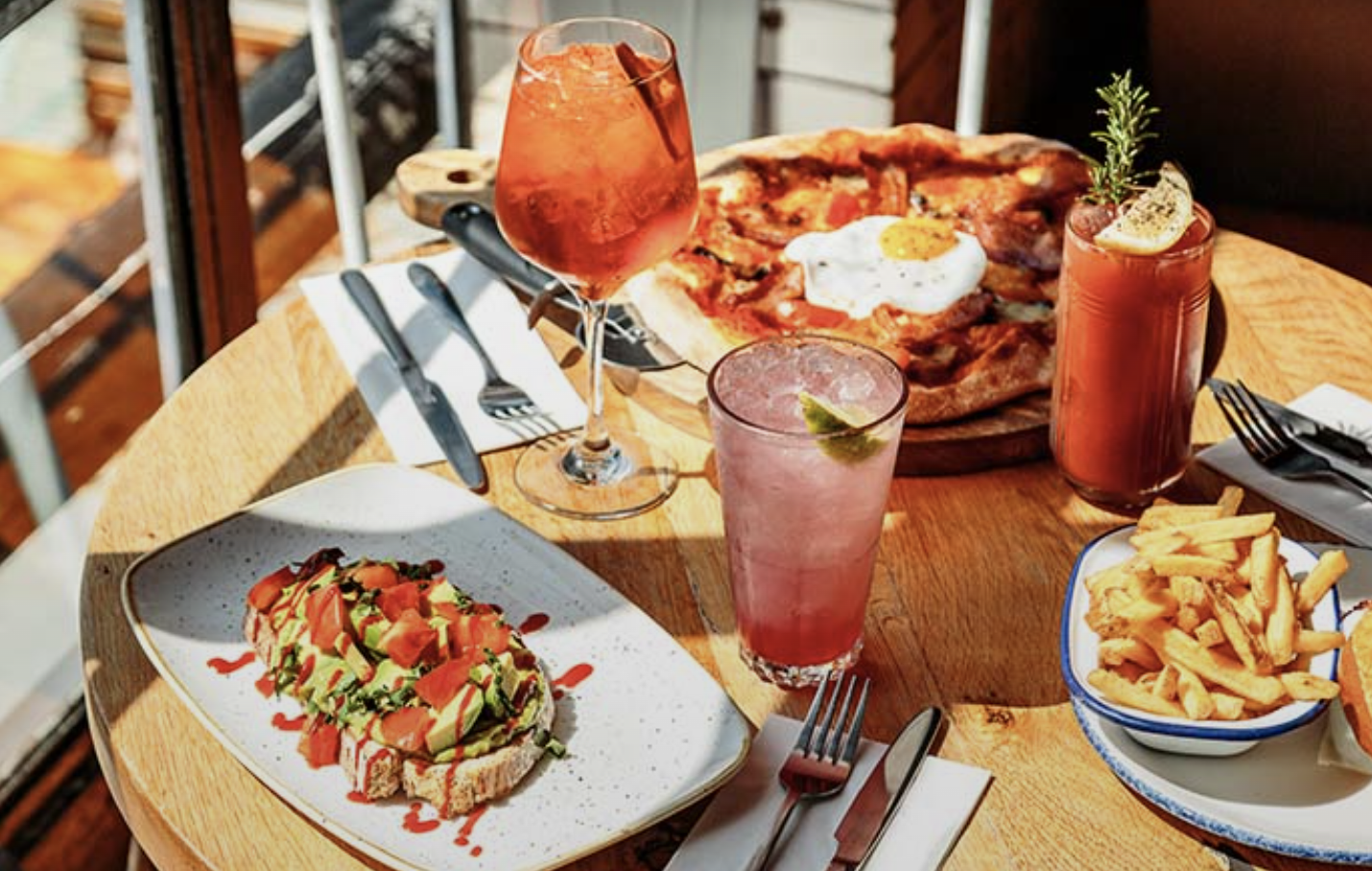 Midweek bottomless: 11am-4pm, Thursday and Fridays, £23 per person.
As well as serving up a bottomless feast on the weekend, the newly-renovated Revolution Electric Press is serving up midweek brunches at a price nobody can complain about.
Drinks-wise, the choices are just as vast and tempting. The bottomless brunch deal includes glasses of Ketel V&T, Aperol Spritz, Prosecco and Bloody Marys, and they're all in addition to Blank Canvas drinks, pints of Amstel, Heineken 0.0% and selected soft drinks for the designated driver. For £30, a brunch item is also included, like the loaded hash browns, avo on toast and even a brunch-style pizza with a hand stretched sourdough base, Italian tomato sauce, mozzarella, mushrooms, sausages, crispy bacon and a free-range fried egg. It's intriguing and we can't imagine anything better to line our stomachs with.
Read More: This Leeds bottomless brunch serves full English pizzas from its 'vodka land' fairground bar
Feature Image- The Hoot Leeds