Nottingham-based condiment brand Sauce Shop has teamed up with GET BAKED to create a World-first Chocolate Fudge BBQ Sauce.
Yes, you read that correctly. A Chocolate Fudge BBQ Sauce…sounds pretty amazing, right?
Well, it's all down to the geniuses behind famous condiment brand Sauce Shop and Leeds' own bakery GET BAKED.
The two brands have joined forces, combining GET BAKED founder Rich Myer's love of all things chocolate with the expertise of Sauce Shop to create what they describe as "the collab you never knew you needed".
Both brands are lovingly home-grown, with Rich originally having started sweet treats from his home in 2011, while Sauce Shop started in the home kitchen of Pam and James Digva in 2014.
 

 

 

View this post on Instagram

 

 
After becoming mates on Instagram, the brands looked to create a unique product inspired by Rich's deep love for sweet cakes, but in savoury form.
The resulting BBQ sauce creation contains chocolate and vanilla, alongside ingredients more traditionally found in a BBQ sauce.
Molasses has been used for a deep caramel flavour, naturally smoked water and a hint of smoked Chipotle pepper make it the perfect sauce for glazing chicken or eating with beef brisket.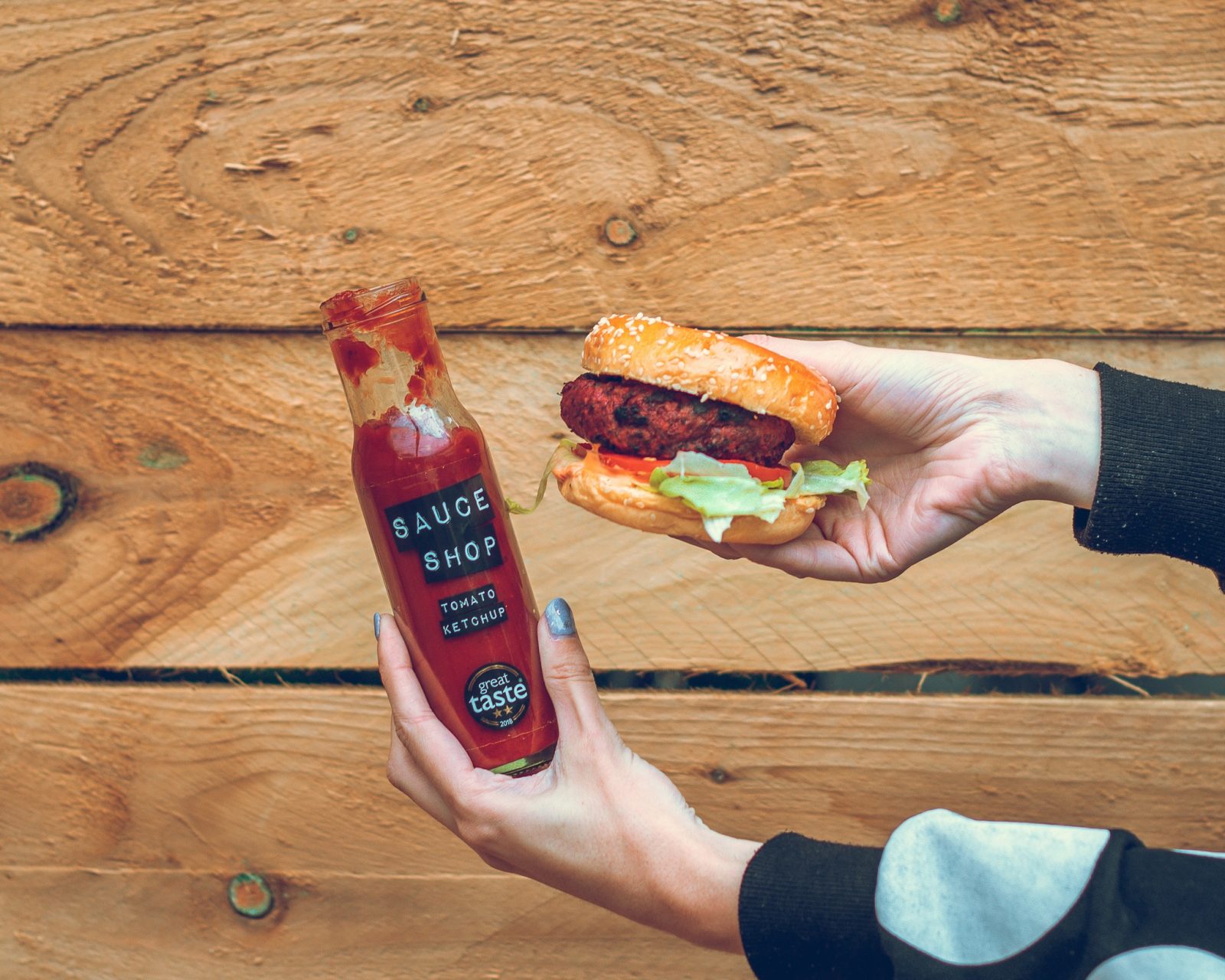 Co-founder of Sauce Shop, Pam Digva said, "We were so excited to collab with Rich and GET BAKED. He is one of the most creative people I know and his desserts are absolutely delicious!"
Rich Myers, founder of GET BAKED added, "I obviously love chocolate and I happen to love BBQ sauce, so this seemed like a good idea at the time. Turns out it's pretty good. Weird but incredible".
The limited edition sauce is now available to buy from both brand's website as well as GET BAKED's Headingley store for £3.99.
Read more: Inside the new Trinity Kitchen street food trucks for summer 2023
Featured image – Supplied