Right. It's a Sunday morning. You drank way too much beer last night. And what you need is a breakfast butty, ideally dripping in runny egg yolk.
So you'd think that we'd be quite on board with the prospect of being able to skip all the frying and get straight to the yolk, wouldn't you?
But now we've seen what runny egg yolk in a squeezy bottle looks like, we've decided we're absolutely not on board.
This is 'eggchup', an insane ketchup/egg hybrid, and it's been created by everyone's favourite sausage experts Heck.
The condiment, which is a two-ingredient blend of egg yolk and salt, has been dreamt up to 'revolutionise the traditional English breakfast'.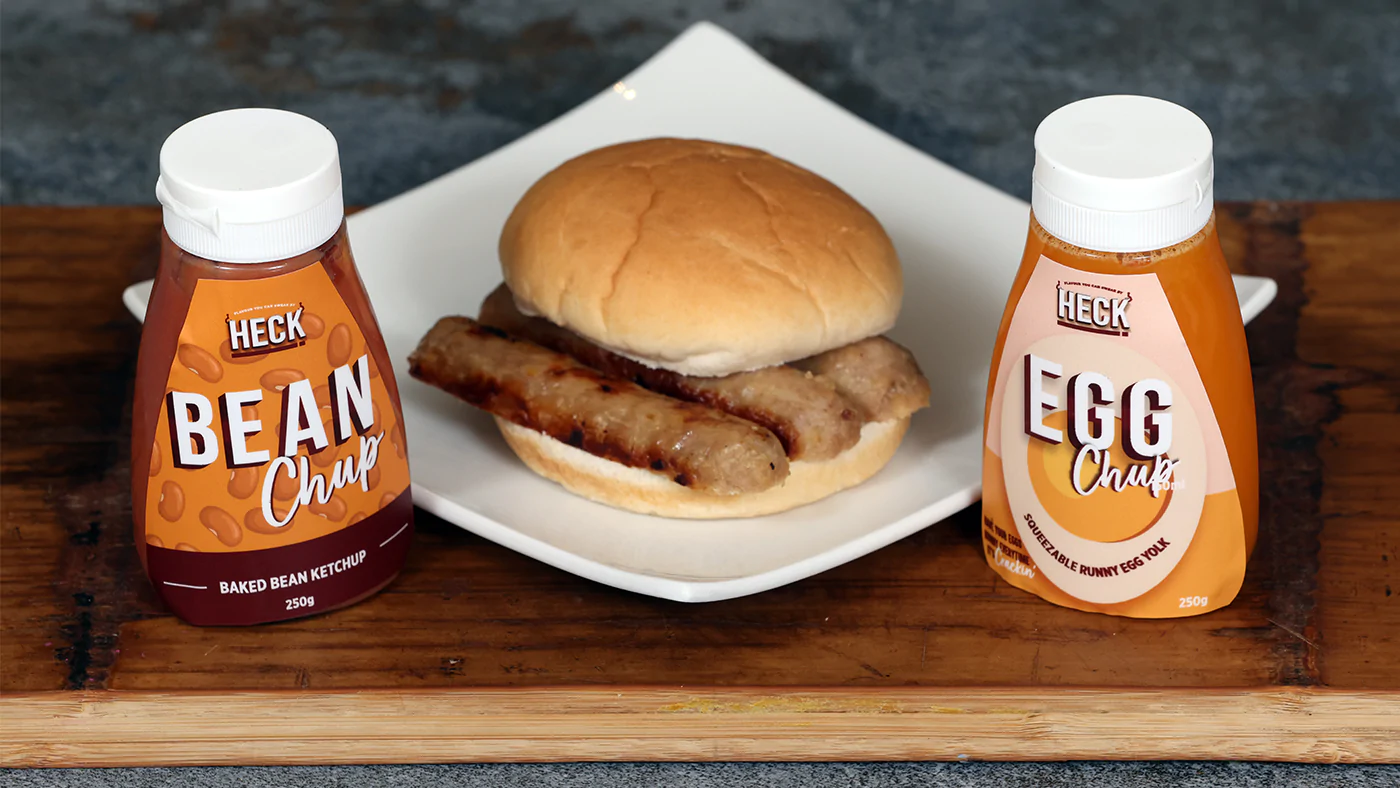 Even Heck admit that the concept is 'a bit marmite'.
And it's not just the eggs on your Full English that have been given the sauce treatment by Heck – they've also gone and made squeezy bean juice.
Beanchup is the world's first baked bean-flavoured ketchup, using haricot beans, tomato and spices. Okay fine this one actually sounds pretty good.
Announcing the news on Facebook, Heck said: "We've just made sausage sarnies even better! Introducing Eggchup and Beanchup! If you love beans with your bangers or enjoy egg and sausage you'll LOVE our newest creations."
Read more: The Leeds burger joint serving up Katsu gravy and smash burgers
The comment section erupted, with one person saying: "Egg-chup. Oh no that's a hard pass from me lol. I'd have loved to have been present in the meeting that idea came up lol."
Another wrote: "The eggchup is intriguing….might be wonderful. Might be rank."
Someone else asked: "Is it April already?"
Calum Smith, the creator of the sauce, and Heck's new product development manager, said: "The Secret Sausage Society are tough critics, but many have been telling us it feels like they are eating a full English breakfast, but all they've had to do is add the sauce, rather than rustle up more pots and pans."
Featured image: Heck