A £3 Tesco meal deal is great but Leeds has so much more to offer on the lunch scene than your standard choices.
We all love a good money-saving deal now, don't we?
Lunch is one of those meals that can be a quick grab-and-go affair or if you're feeling like taking a leisurely lunch today, maybe you can accompany a fancy sit-down meal with a glass of wine?
Either way, the amazing restaurants of Leeds are sure to have the perfect lunch deal to suit your mood whatever you're fancying. We've compiled a list of just a few of our favourite lunch deals in Leeds so take a peek and start enjoying these sweet, sweet deals!
Mans Market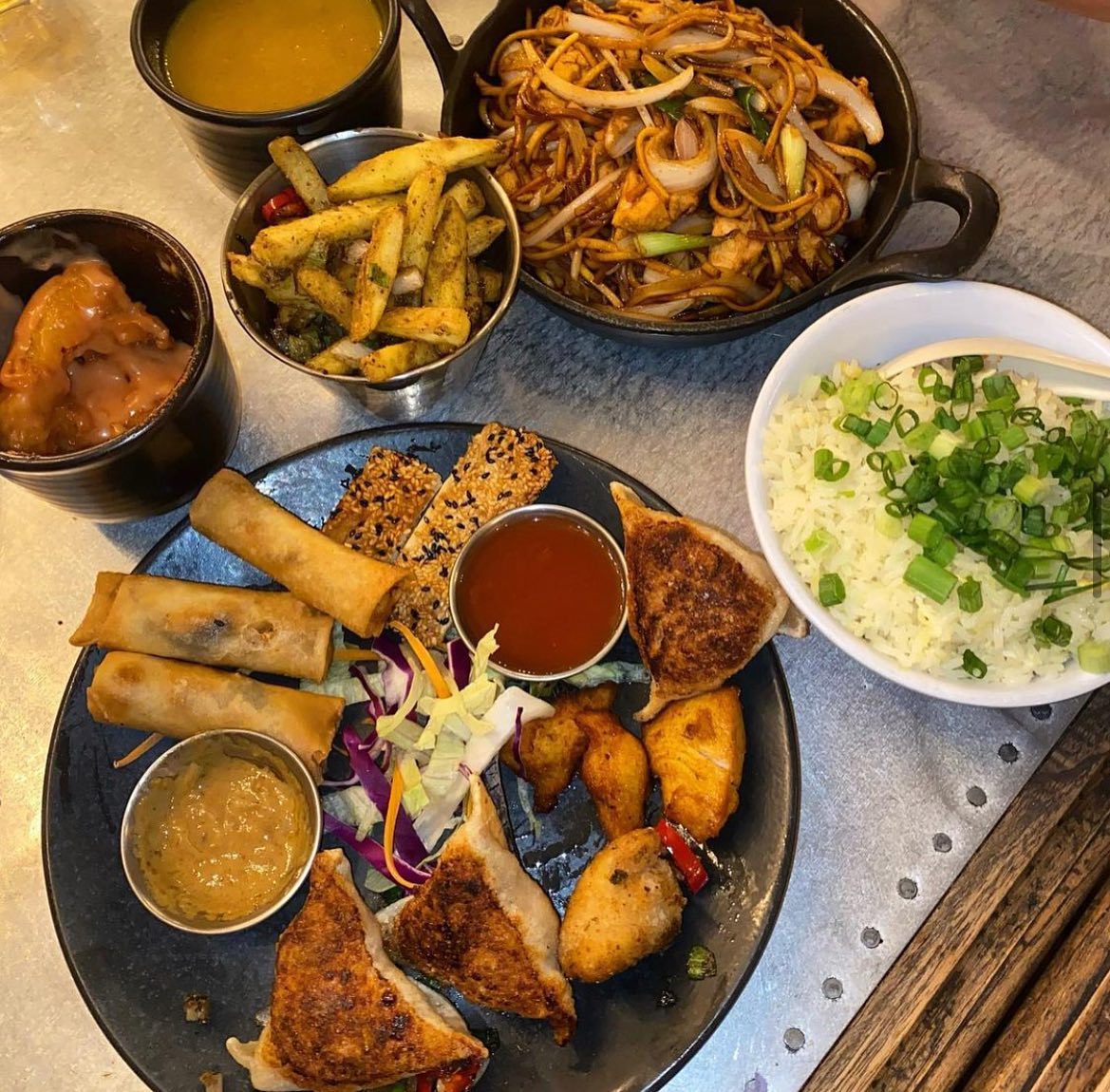 Lunch Deal: Snack Size Box, Side and Drink from £7.50 OR 2 Bao Buns, Fries and Drink from £9
Not only do Mans Market offer incredible Chinese cuisine all day long (including an incredible Bottomless Brunch and an Afternoon Chi,) they also ring true to their other incredible deals by offering a lunch deal filled with amazing food at great prices. Mans Market offer two different lunchtime deals which will both satisfy that Chinese craving and totally fill you up. Meal Deal 1 includes a snack size box full of your favourite Chinese staple (the crispy chilli beef and the duck char sui are must try's) with rice or noodles.
This is the perfect option if you need a quick lunch that's going to keep you going for the rest of the day. Meal Deal 2 includes 2 bao buns of your choice and a portion of chips (you can even upgrade to salt and pepper chips if you're fancying some extra deliciousness.) The bao bun selection includes char siu BBQ pork with caramelised soy onions, sliced hoisin duck breast or tempura aubergine so you're sure to find one that suits your fancy. Both meal deals also come with your choice of drink, which includes beer, wine or a soft drink so Mans Market really is your one stop shop for the perfect lunchtime break. Starting from just £7.50 for the snack box and £9 for the bao buns, both meal deals offer incredible value for money and there's even the option to upgrade some of your choices or add on some additional side dishes if you're feeling extra hungry.
House of Fu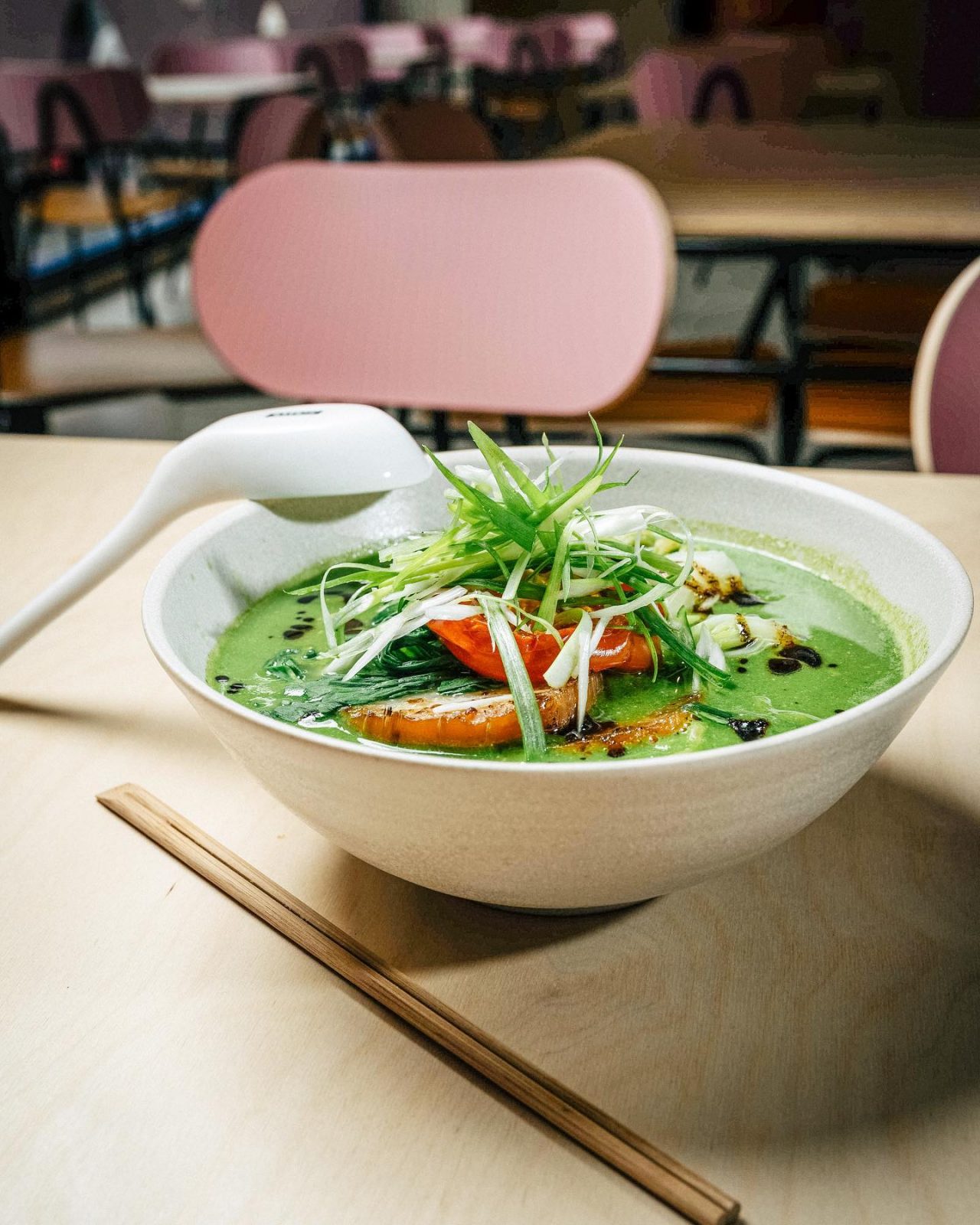 Lunch Deal: £8.95 for any bowl and gyoza
House of Fu is a relatively new addition to the Leeds food scene, and it's blown everyone away with it's beautiful interiors and soul-nourishing dishes. Monday-Thursday 11:30am – 2:45pm you can get any bowl from their menu and a portion of gyoza for just £8.95pp.
The bowls on their menu include a variety of different ramens, like Spicy Fu Tantanmen (chicken and pork broth with pork mince, pak choi and spring onion) and their Green Ramen (a vegan option with miso and shiitake broth with roast tomatoes, pak choi and burnt garlic oil) as well as a selection of rice bowls like their Fu Katsu Curry and a vegan Crispy Cauliflower bowl. With so many different choices to decide between, House of Fu is the perfect mid-week lunch spot and, since, in Japan, slurping your noodles shows that you're enjoying them, you should head down and get slurping.
Mommy Thai Leeds (Duncan St)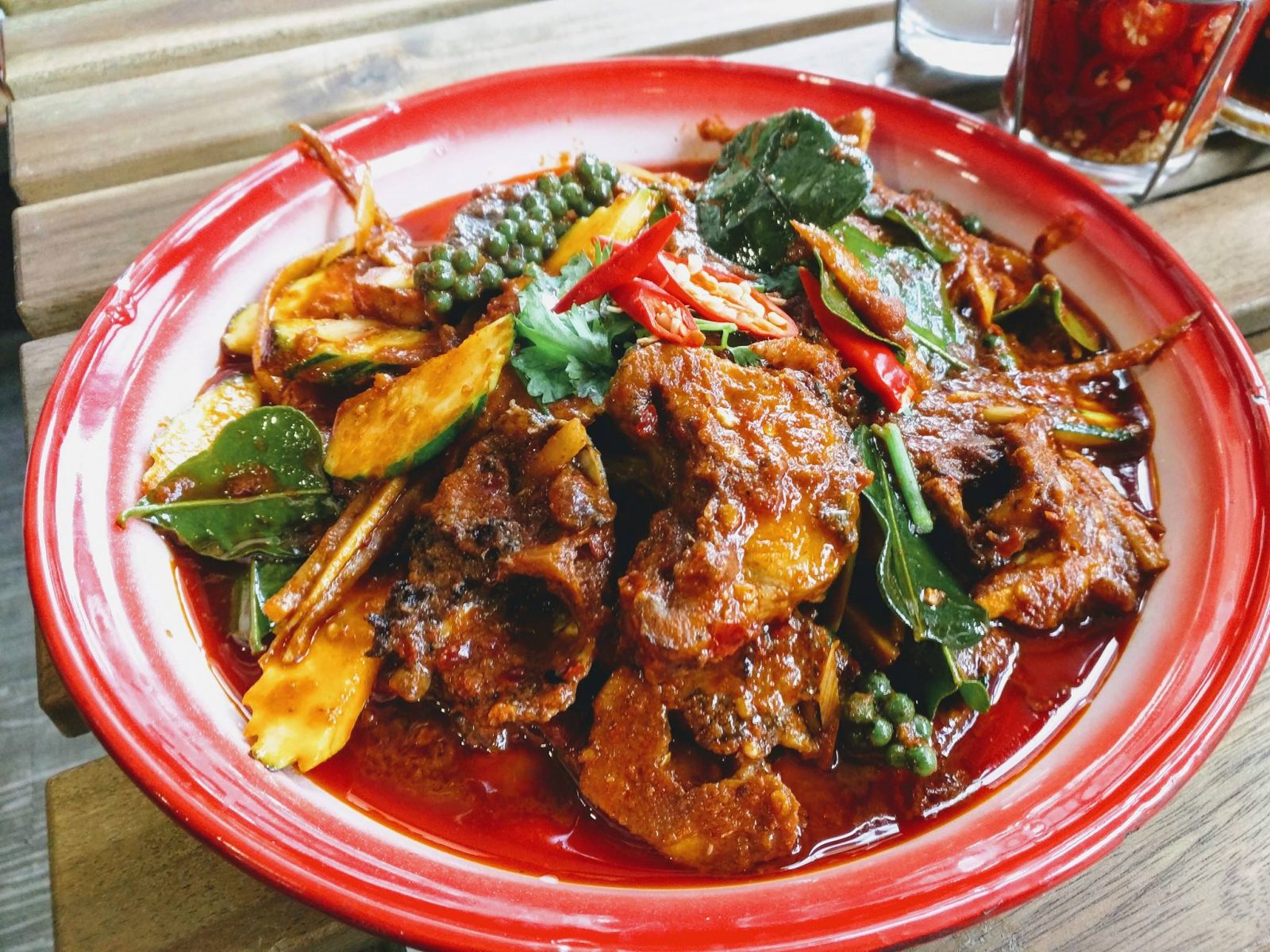 Lunch Deal: Starter, main and side dish £7.95
Mommy Thai now has two different locations in Leeds, as well as one in York, and this small franchise is going from strength to strength after recently expanding its location on Duncan St. Every dish that they serve is delicious and authentically Thai and the street-food atmosphere that they create in all their locations makes your experience there even better.
Mommy Thai's lunch deal is one of their strongest offerings with incredible value for money and a huge variety of options which make the deal customisable for anyone. With ten starter options (yes 10!) and twenty-three main options, as well as being able to choose your own protein option and side, this lunch deal is one of the best that Leeds has to offer. If all this choice wasn't enough, you can even upgrade your meal to a large portion for an additional £2.
Harvey Nichols Brasserie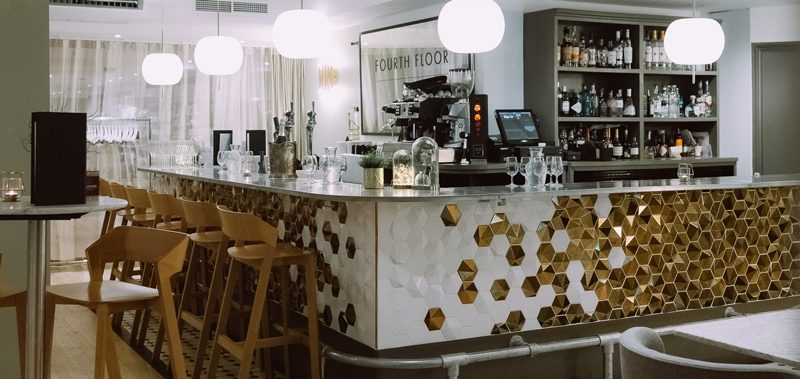 Lunch Deal: 3 courses and a cocktail £30
Fancy a bit of an indulgent lunch? Maybe it's a special occasion or you've got the afternoon off work? The Brasserie in Harvey Nichols is the perfect spot for you to visit. At this luxurious fourth-floor establishment, you'll be treated to three courses and a cocktail for just £30. This deal is available Monday-Thursday 12pm-4:30pm and you can even make the most of it on the weekend. It's available 12pm-8pm on Fridays and Saturdays and 12pm-4pm on Sundays. Although this menu is smaller than other's we've mentioned, the food here is delicious and with this lunch deal, you're definitely in for a decadent treat!
With a rhubarb and cherry bramble included in the deal, you can then choose between one vegetarian and one meat/fish option for both the starter and the main followed by your choice of a delicious dessert to finish the meal nicely. The Brasserie includes seasonal ingredients in their dishes so the menu changes regularly to showcase seasonal favourites that you're sure to enjoy.
Lost and Found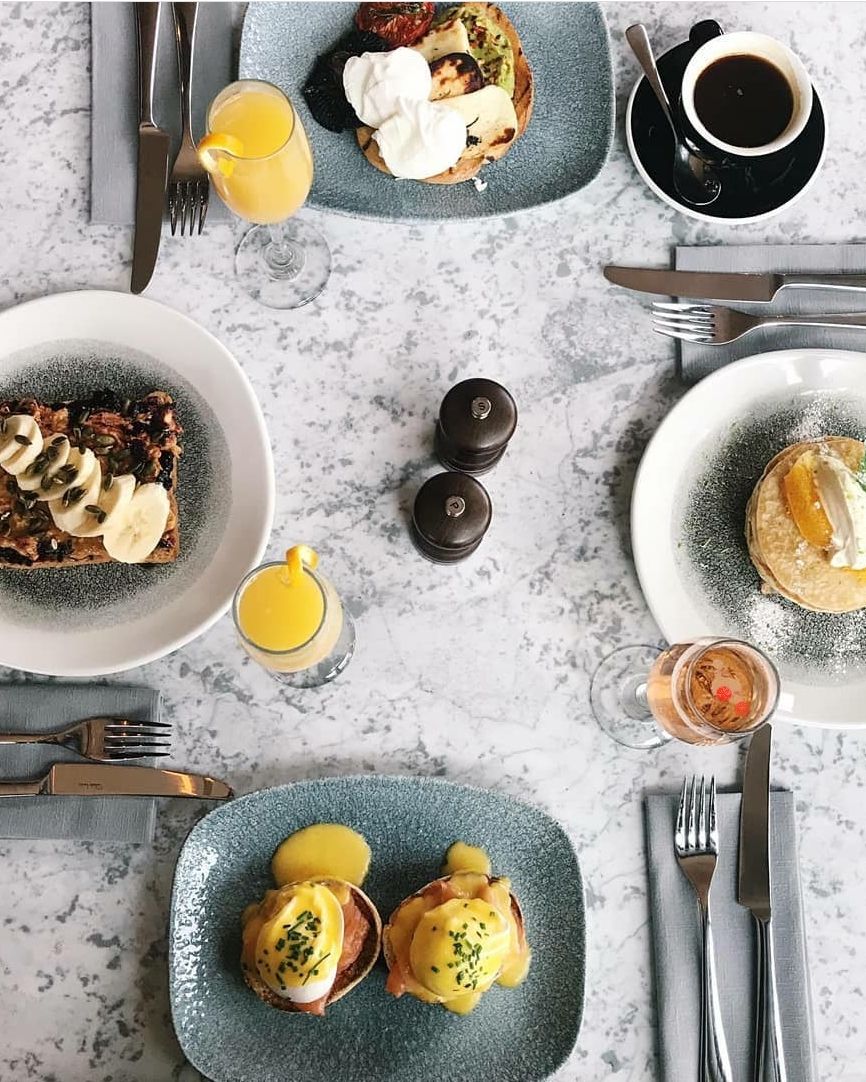 Lunch Deal: 2 courses for £15.95 or 3 courses for £19.95
Having just launched a new menu, Lost and Found have updated their lunch deal to fit in with their new additions to their menu. Between 12pm-5:30pm Monday-Friday you can pop down to their Leeds Club venue, on Albion St, and enjoy two courses for £15.95 or three courses for £19.95. Their lunch menu offers a range of different dishes to suit a variety of customers. For starters, you can choose between tomato and mozzarella arancini, crispy squid, and charred tenderstem broccoli.
The main section features burgers, pasta, chicken, chargrilled aubergine, fish and chips, and pizza so no matter what you're in the mood for, you're sure to find something that suits your fancy! If you're after something sweet at the end of your meal you can choose between some of our favourite classic desserts like warm chocolate cake, sticky toffee pudding, or a vegan chocolate and praline torte. Whether you're out shopping and you fancy a spot of lunch or you're popping in for a more organised affair, this lunch deal has something for everyone and is the perfect midweek lunch treat for you and any guests you're visiting with.
Dough Boys (Belgrave)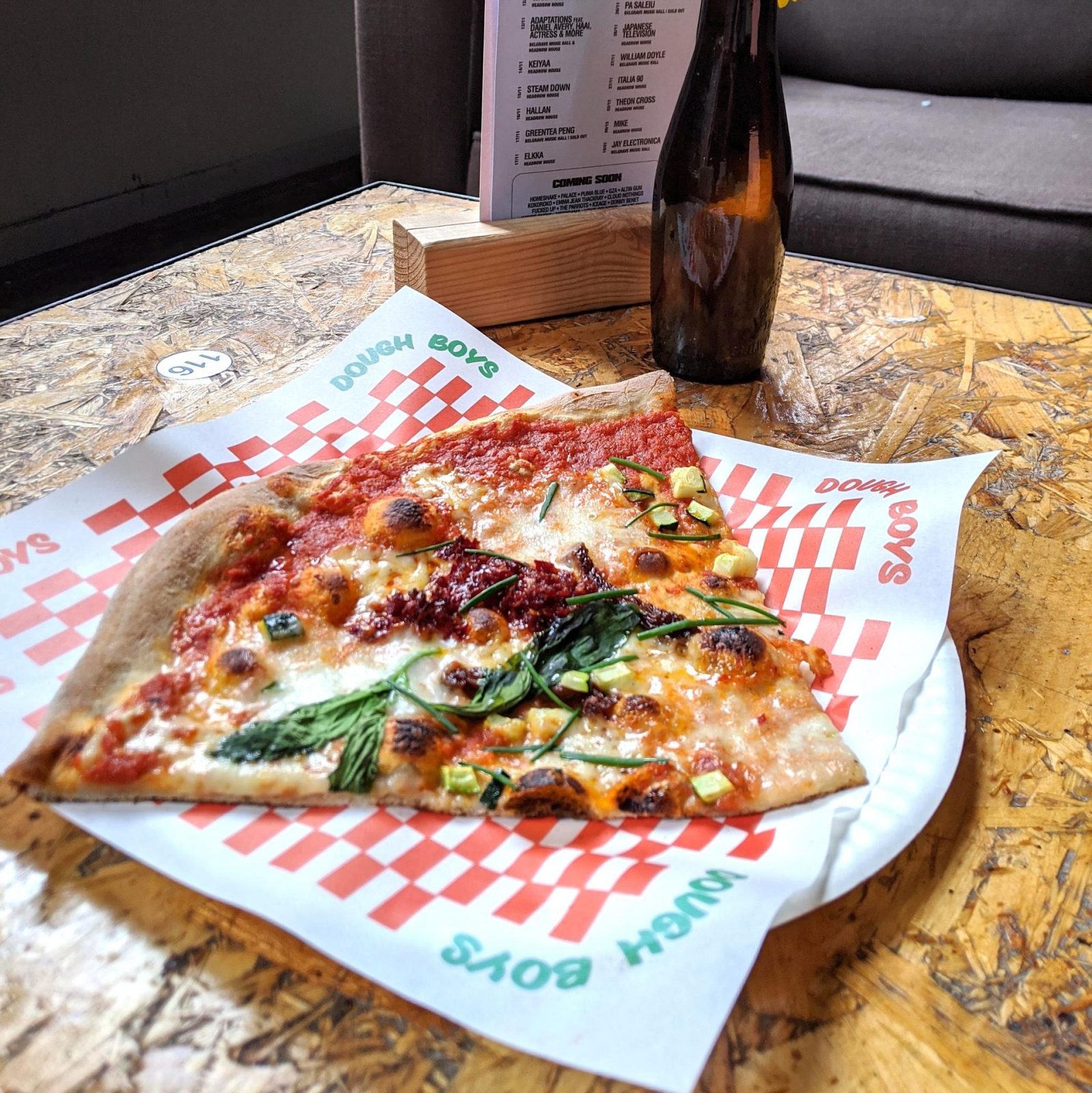 Lunch Deal: Half Price Slice
If you haven't tried Dough Boys pizza at Belgrave you're really missing out! Dough Boys specialise in unusual flavours for their pizza, with one standout, the Queen Brie, featuring roasted grapes to complement its namesake French brie. Whether you're feeling adventurous, or you'd just like some classic pizza flavours like the Silvio, Dough Boy's version of a margherita, or the Salami of Darkness (no prizes for guessing what's on this one,) you're sure to enjoy the delicious thin crusts of these enormous pizza slices.
These pizzas can be ordered as huge full pies or you can order them by the slice. This is where their amazing lunch deal comes in… Sunday – Thursday 12pm-7pm and on Friday and Saturday 12pm-5pm you can enjoy every one of Dough Boy's pizzas by the slice at HALF PRICE. This means that you can enjoy a delicious pizza slice from as little as £1.20. Be warned though, once you have one slice you're going to want more and only your first two slices are half price (unfortunately you can't get away with getting a whole pizza under this deal… sigh.)
Who are we to complain though when Dough Boys are treating us this well with excellent pizza at astonishing prices. Get yourselves down to Belgrave and give their amazing pizza a go, you definitely won't be breaking the bank!
Feature Image- House of Fu