If you thought that you'd tried every Christmas-variation of food, think again.
Winter is well and truly on its way. Thor's Tipi is back for another year in Leeds. The Wheel of Light is up and just about everyone seems to be getting into the Christmas spirit.
After a flurry of snow over the weekend, you might be thinking about investing in a snowboard to get you to work over the colder months of the year- but we reckon Yuzu have found a far more exciting purpose for the ski supply.
The Snowboard Sharing Platter is all about fusing festive flavours from around the world into one delicious platter with one major difference to every Christmas menu out there.
All the plates are served on a snowboard.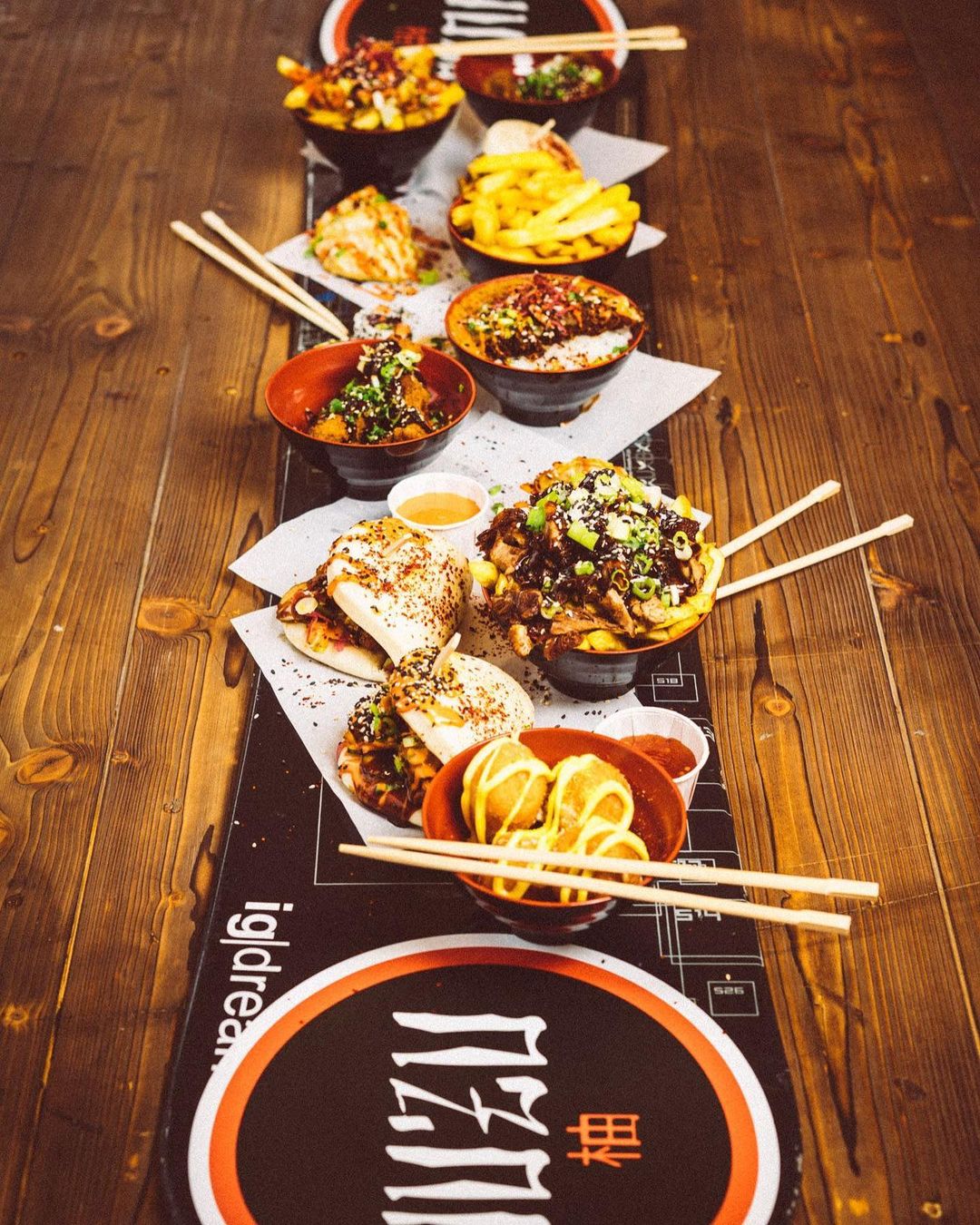 This Instagram-worthy platter is designed for sharing, and for good reason. The two variations, carnivorous and vegan have eight and seven different small plates on the board respectively.
But we're not talking about your traditional turkey dinner or beef wellingtons. Think beef brisket and Korean fried chicken bao buns, along with miso caramel wings, loaded duck fries, mini chicken katsu and more.
Pigs in blankets are by far the most outlandish part of this menu, but it's this ingenious dish that places the Yuzu Snowboard Sharing Platter well into its own league of unique Christmas dishes.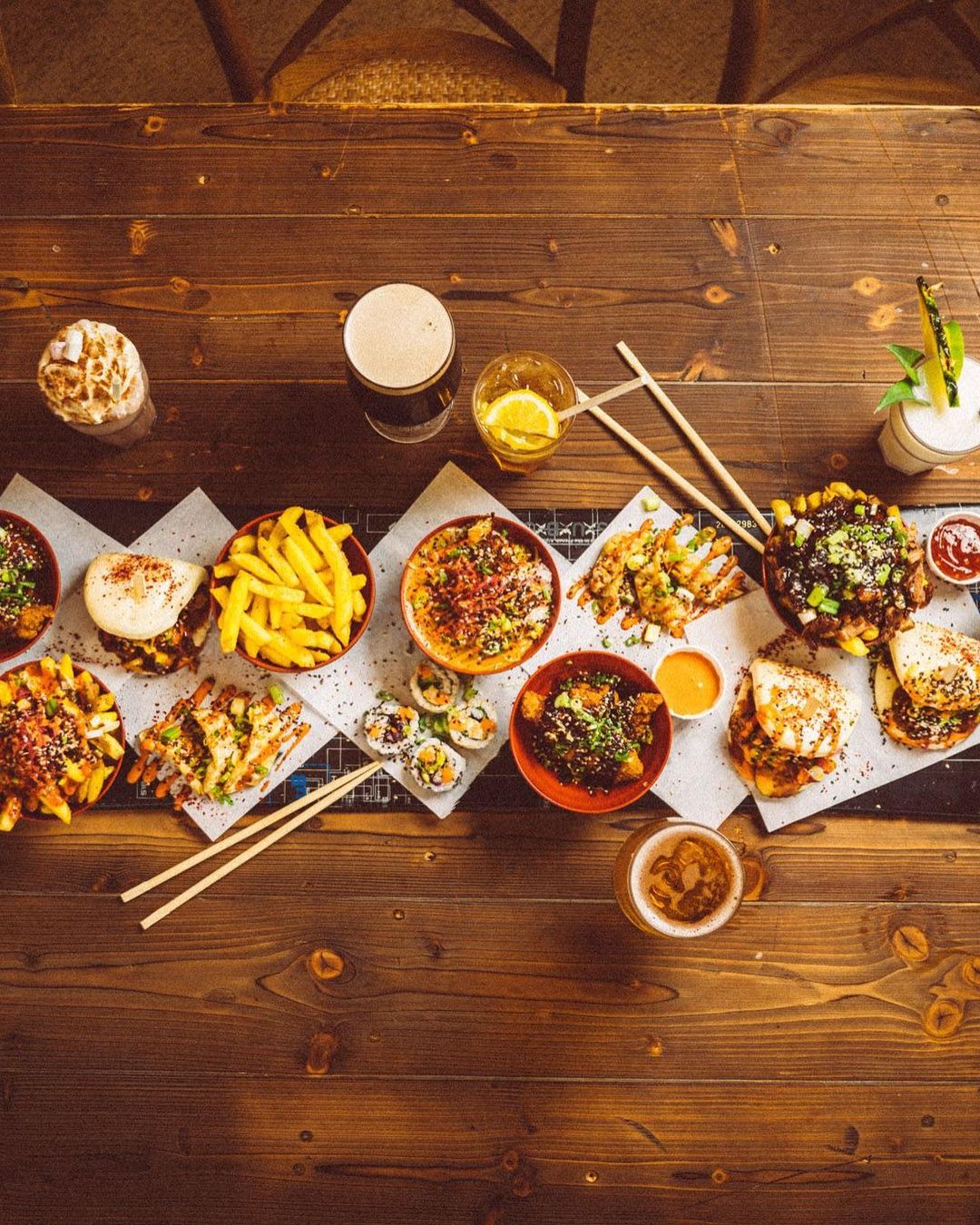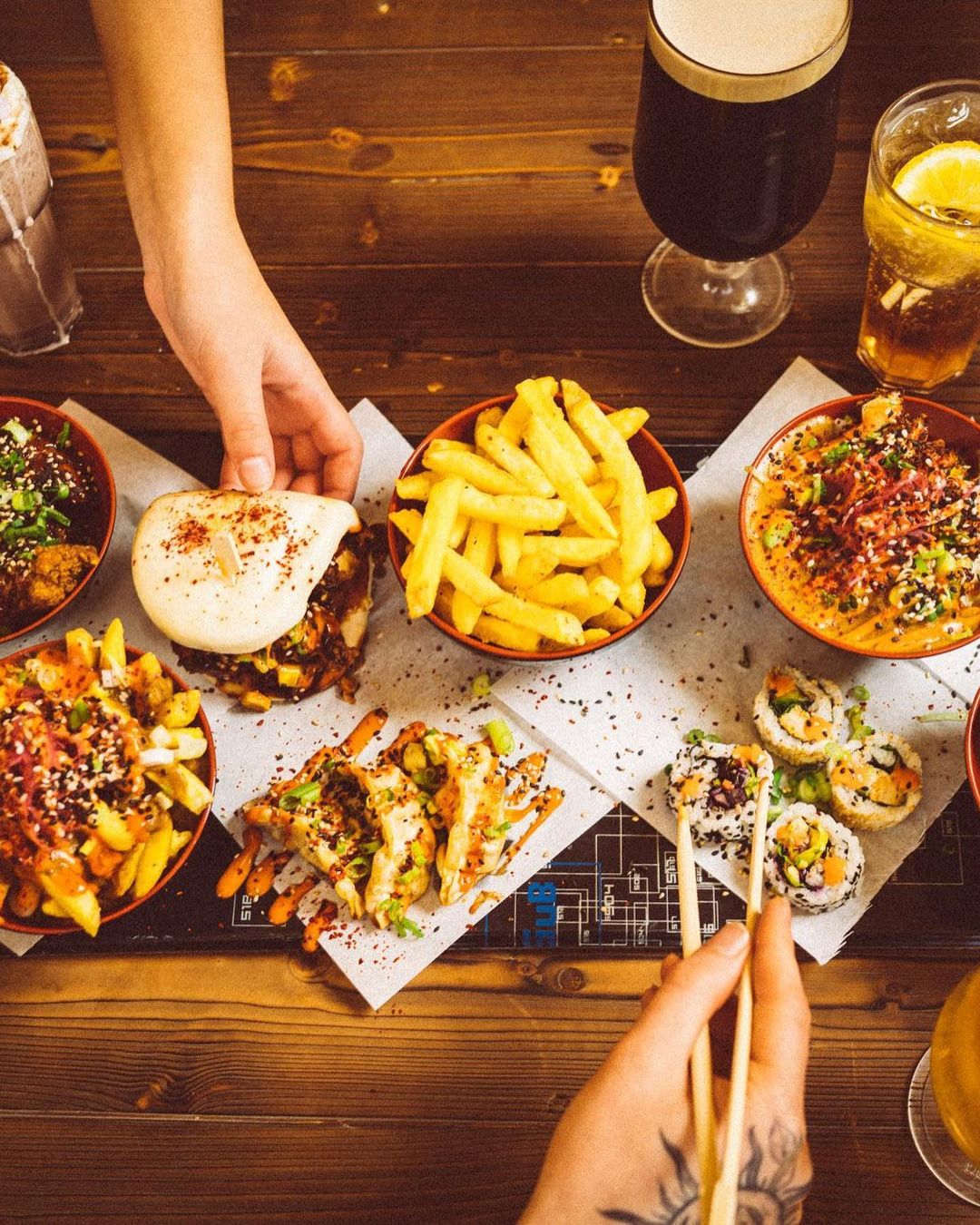 Of course, this option isn't an option on the vegan menu, but there's still plenty of plant-based goodness to enjoy.
Katsu fries, vegan Yuzu chicken sushi, winter slaw, veggie gyozas and Japanese fried tofu bao buns all make it on to the plentiful menu, along with mini tofu katsus.
To wash your snowboard sharers down, choose your very own winter warmer drink. Mulled wine, hot apple punch and hot chocolate are all on the menu, as well as hand-crafted chocolate shots in sweet, fruity and naughty flavours like Karamel vodka and orange gin.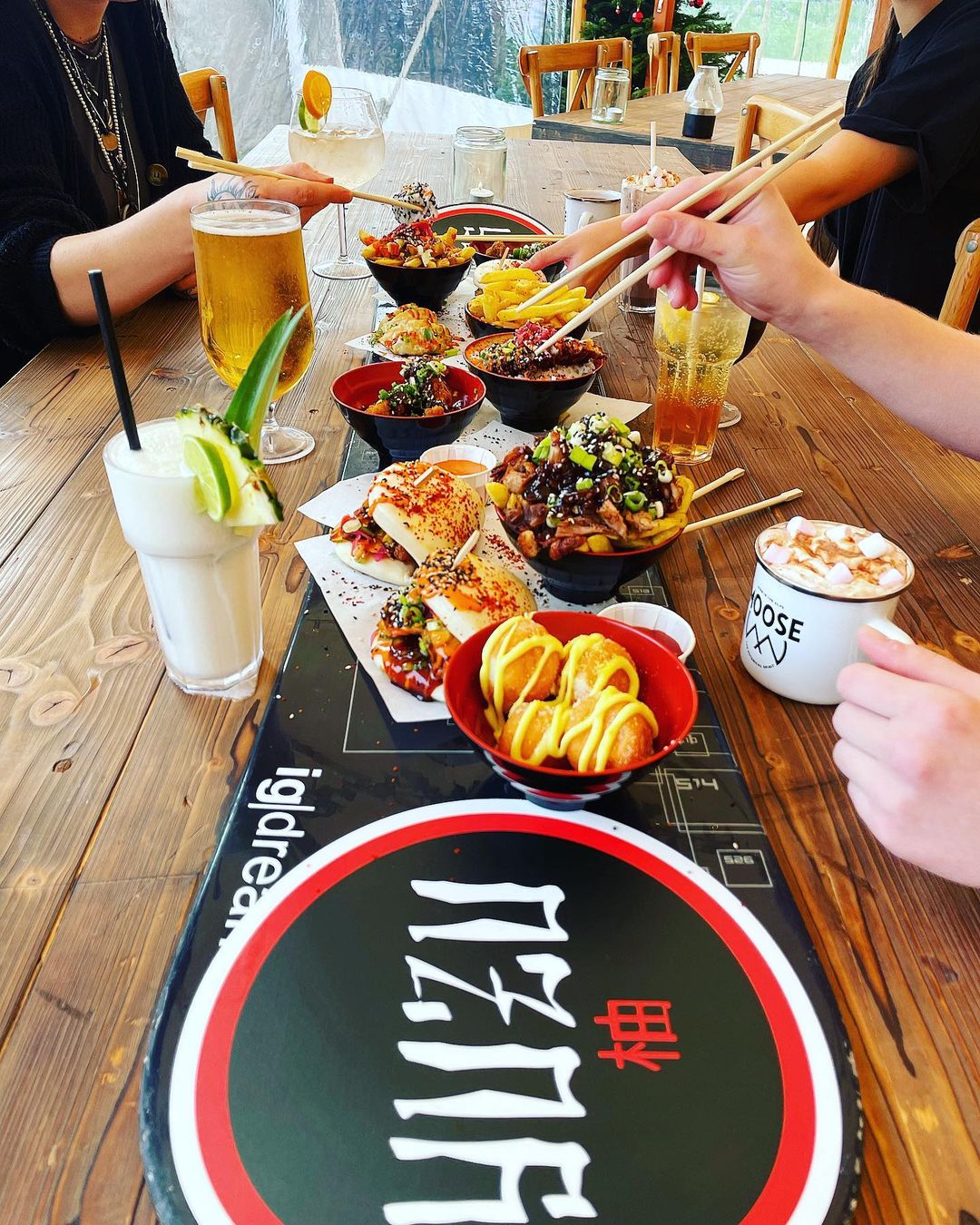 To get your Snowboard Sharing Platter from Yuzu, head to Thor's Tipi every day between midday and 11pm.
Feature Image- Yuzu Streetfood