And they're not just bacon fries, they're bacon bacon fries.
Almost Famous is known across the city as one of the best spots to grab a proper juicy burger. Taking inspiration from the triple-stacked, sauce dripping goodness over the pond, the northern burger joint goes big on flavour, and bigger on portions.
Now they're going all out with a brand new bottomless brunch menu that brings together the best of its menu for a boozy, all-you-can-drink session every weekend.
Running every Friday, Saturday and Sunday from 12 – 3pm, brunchers will be able to get their hands on any famous burger, and then pair their order with loaded fries, chicken wings or mac balls.
You could go for the classic Famous, a double cheeseburger with salad stack, pickles,
famous sauce and bacon ketchup, or take it up a notch with an Awesome HQ – it adds on a double buttermilk fried chicken piece with halloumi, slaw, Peri Peri BBQ sauce and bacon bacon mayo.
The Butter, Blood and Bleu is a proper stacked up choice too that spares none of the trimmings. Think double cheeseburger with wonderbuttered 4oz steak, chorizo, peppercorn sauce, creamy bleu cheese sauce, wonderdusted waffle fries, wonder onions and magic mayo – seriously, name a better combination for a meatlover.
The Blame It On The Whiskey is an all-round crowdpleaser that's got us drooling over the menu. This one's got your classic cheeseburger topped with wonderdusted waffle fries, chipotle hot honey, BBQ pork, crispy pepperoni, jalapenos and onions, bacon bacon mayo, redneck BBQ and cholula.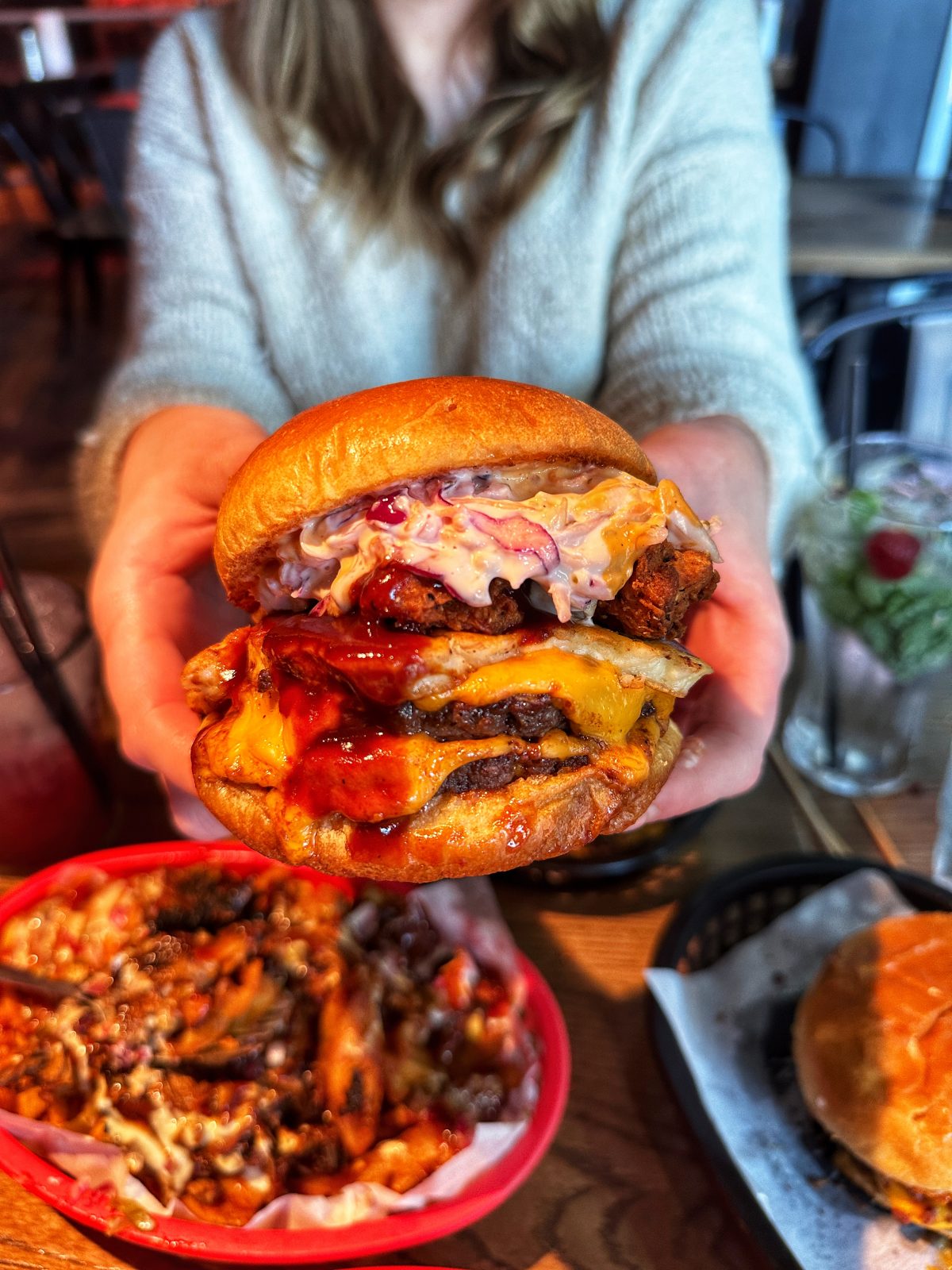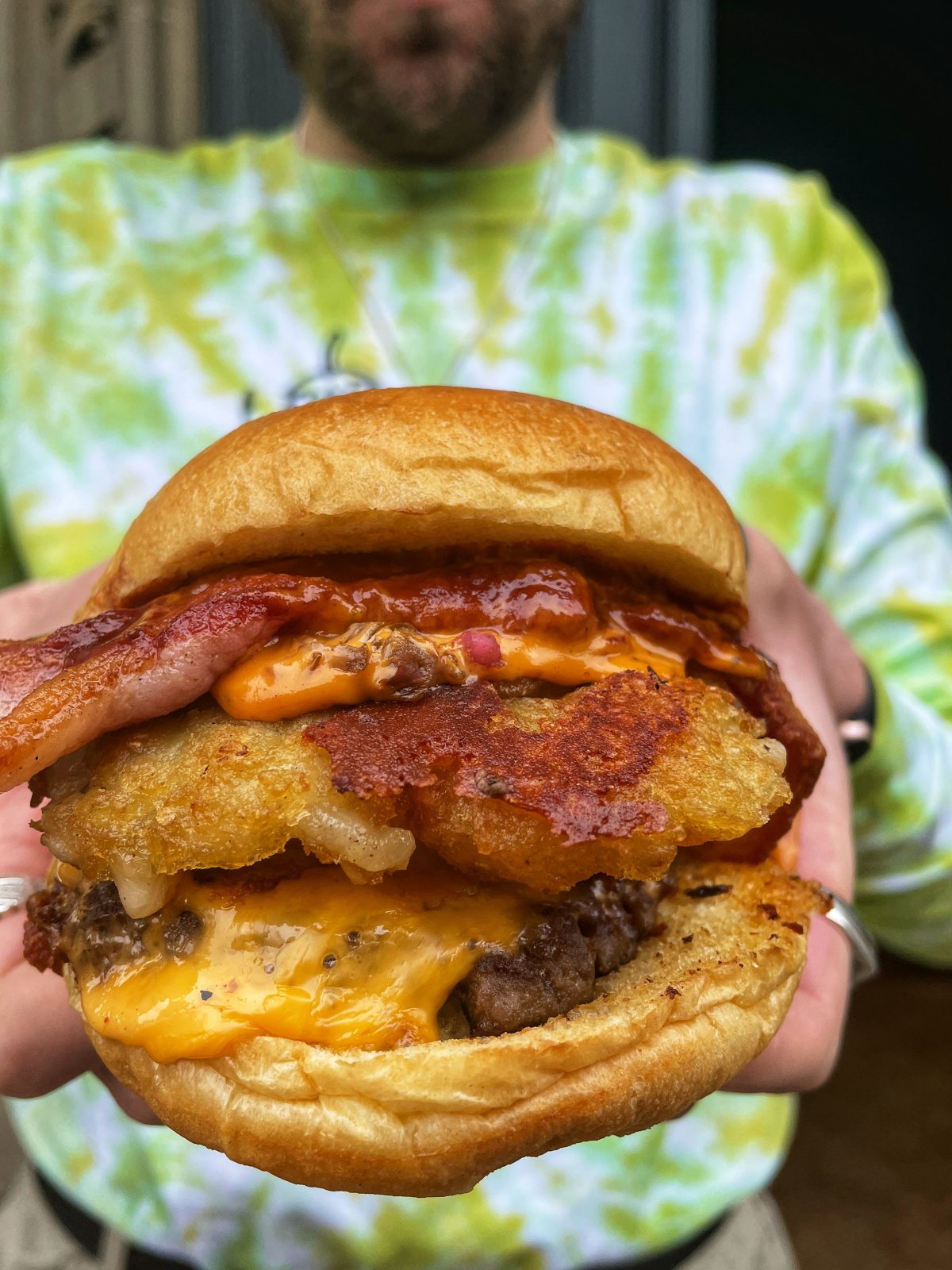 And that's before we've got onto the bottomless booze.
Expect cocktails, beer, cider, Prosecco and soft drinks – so everyone can join in no matter whether you're a big drinker or just looking for a lemonade to pair with your meal.
Priced at £35 per person for 90 minutes of unlimited drinks, a seriously stacked burger and your choice of sides – it's a firm contender for bottomless brunchers to check out in Leeds.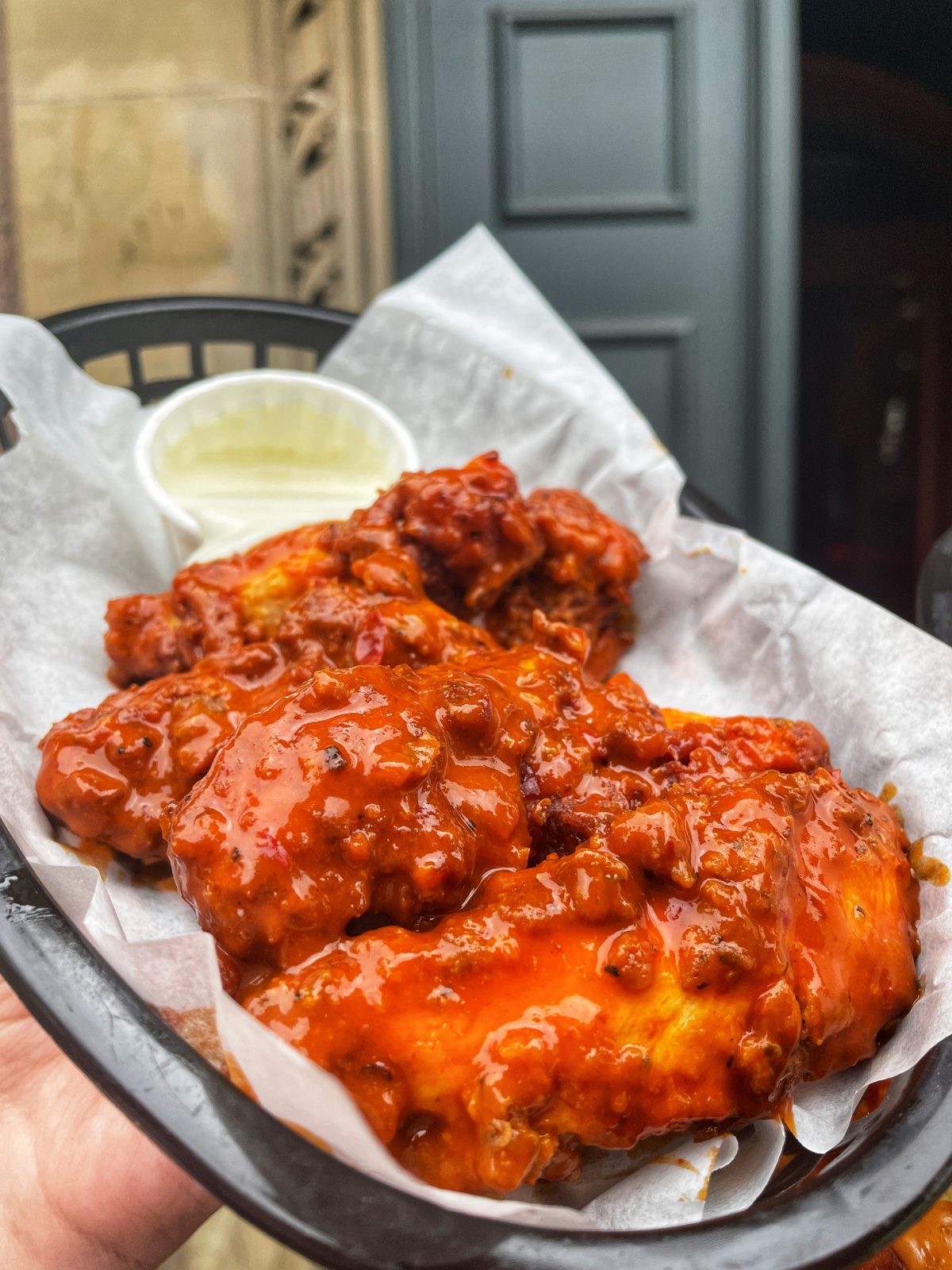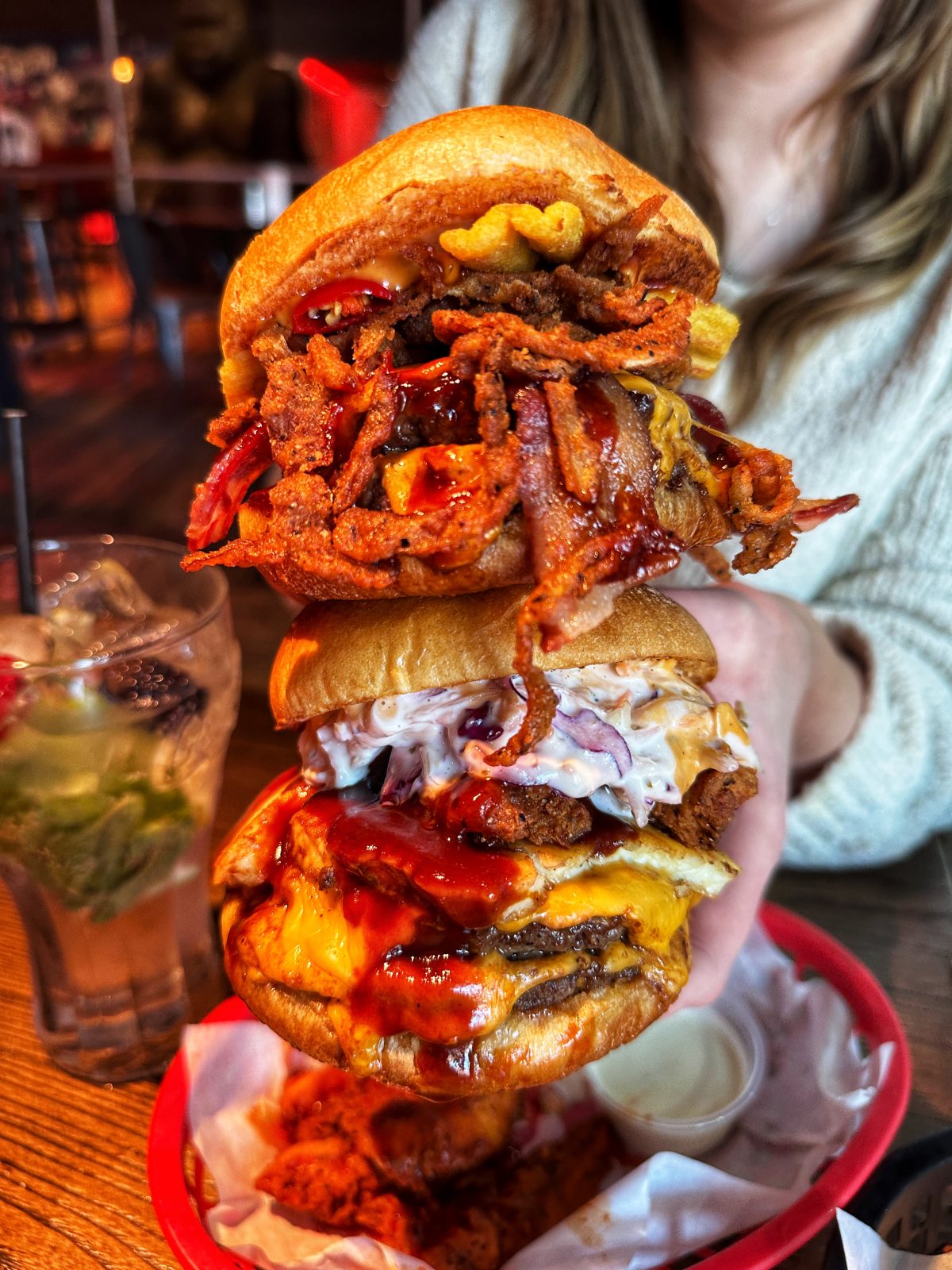 Read More:
To book yourself a table and find out what Leeds' newest bottomless brunch is all about, visit the Almost Famous website here or book a table here.
Feature Image – The Manc Group