Bundobust have brought back Sprout Bhajis and a whole load of Christmas treats over to their Leeds venue.
Christmas dinners have long been plagued with an array of our least favourite food, and we are made to smile and eat every mouthful in angst.
Well we say no more.
Every Christmas Dinner needs a refresh every once in a while and thanks to Bundobust, you can choose all your festive favourites and experiment with a new type of Christmas dinner.
One that includes curry, booze and bhajis.
Indian street food meets Christmas in this sizzling menu, made up of nutmeg, cinnamon and brussel sprouts.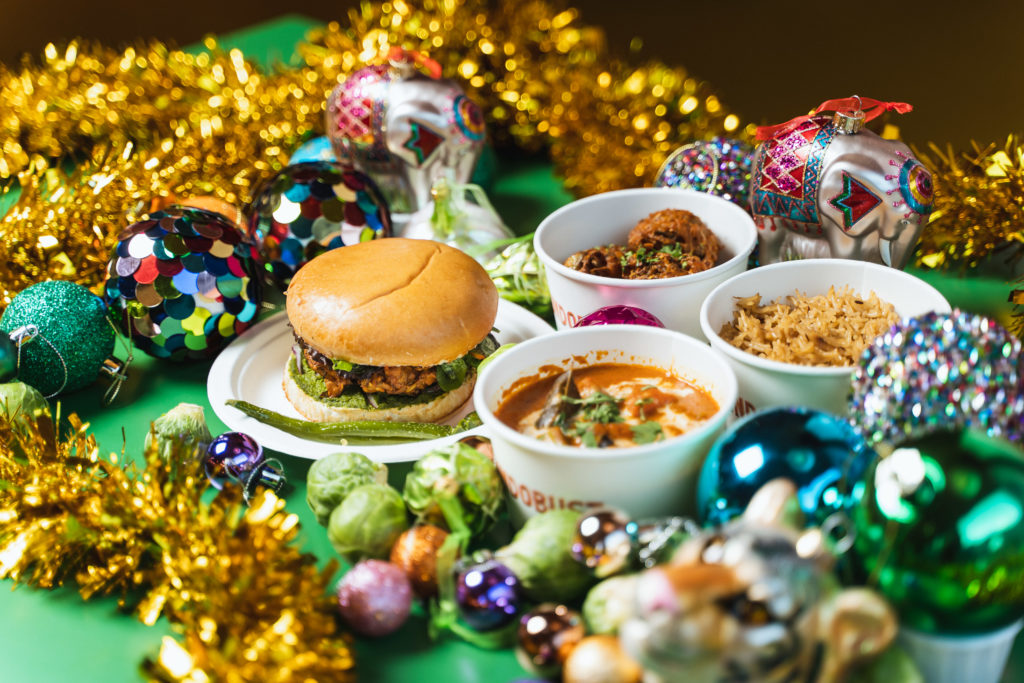 But these aren't any ordinary sprouts, the crafty chefs at Bundobust have brought back customer favourite Sprout Bhajis for yet another year. Made up of a fusion of vegetables and spices, this popular choice is the perfect starter for anyone looking for a Christmas dinner in the city centre.
Broccoli, onion, fennel, chilli and brussel sprouts are served with a dollop of festival cranberry chutney: just in case there wasn't enough of a festive theme to the dish.
If you're already sold on the sprout bhaji movement, it might be time to upgrade to the Sprout Bhaji Butty: a giant selection of the brussel sprout bhajis, encased in a brioche bun. If you want to spread some Christmas joy, £1 from each butty sold will be donated to a local charity.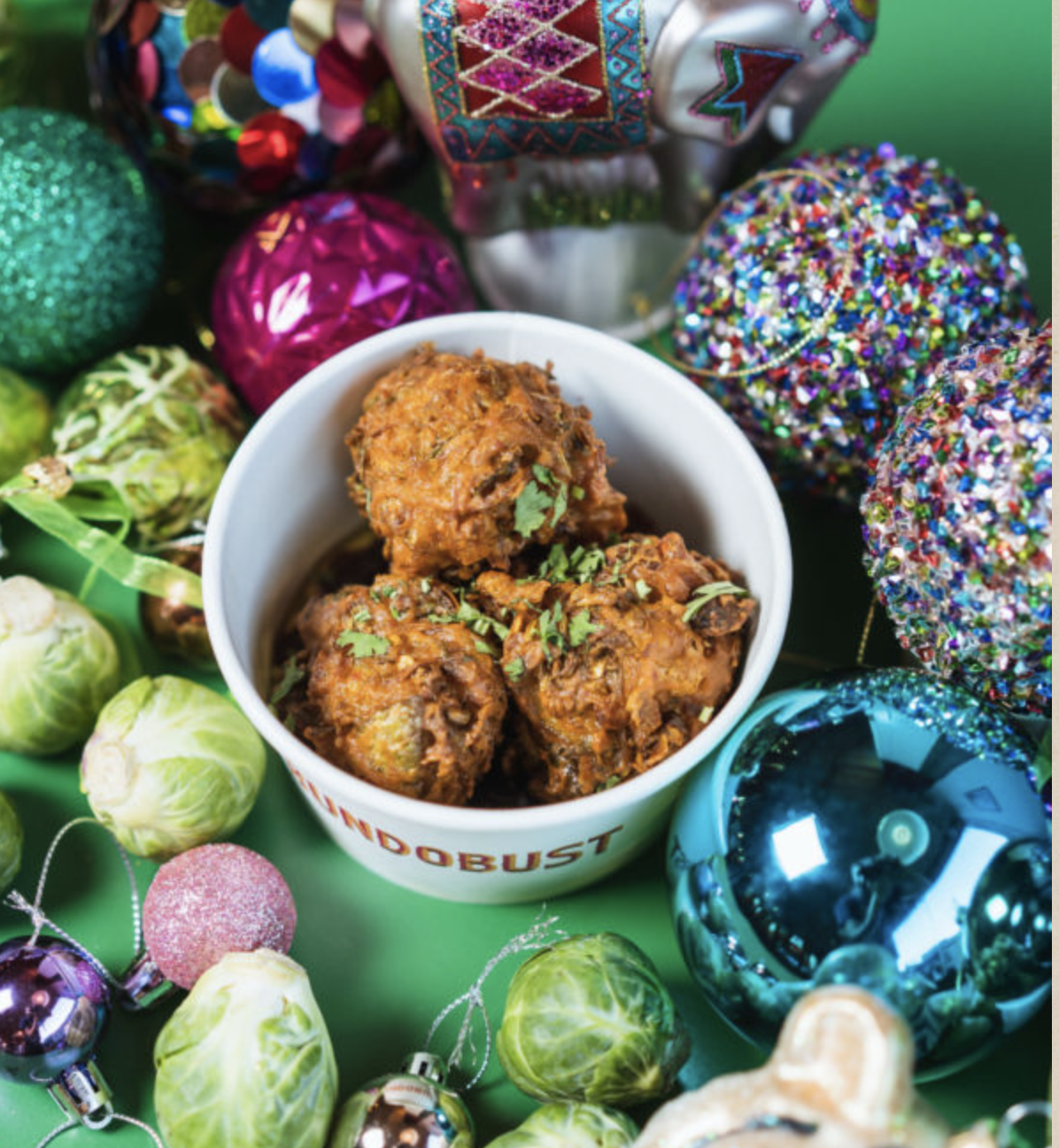 For a main winter warmer, look no further than the Festive Curry. Think all your winter veggies like parsnips, French beans and swede all cooked in a tomato and coconut sauce- that ought to keep your immune system in check. Served with jeera rice, cinnamon, star anise and curry leaves, this is the pick-me-up you need this winter, the taste is just a bonus.
We know Indian restaurants don't usually upsell their desserts, but the Christmas Kulfi sounds too good to resist- so save some room for a sweet treat. If there was a 'taste of Christmas' this would be it. The Kulfi ice cream has all those festive flavours, like cinnamon, cardamon, nutmeg and orange peel mixed together and served on a stick.
To wash all the festive food down, surely a Christmas-themed drink is essential. The Coconut Hot Toddy is a warming mix of bourbon, coconut rum, cinnamon and lemon juice and goes down a treat.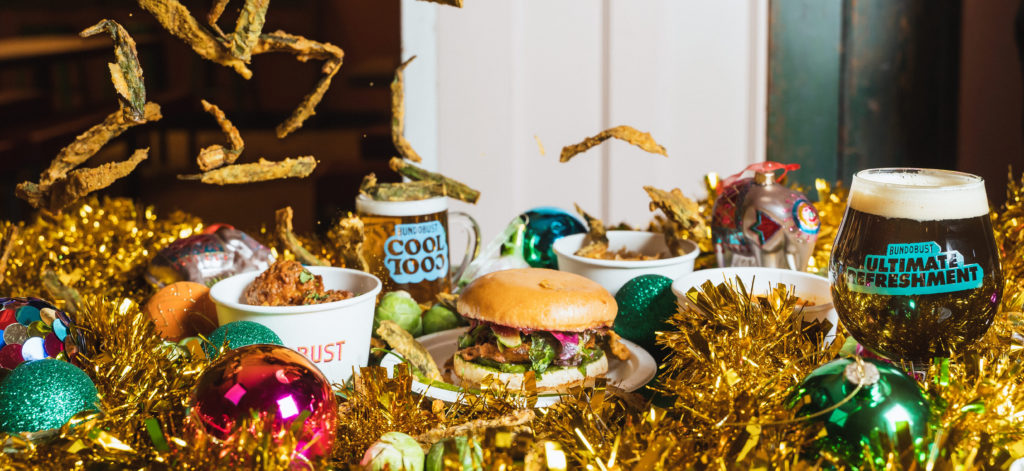 For a boozy Bundobust twist on a vegan iced chai, try the Masala Chaas made up of brandy, Baileys and ginger liqueur, blended into the chai. The non-alcoholic choices are just as tempting: the Ginger Tom has ginger ale, cranberry juice, apple, cinnamon, lime and mint, all served in a champagne flute so you don't feel like you're missing out on the booze.
A visit to Bundobust wouldn't be complete without a tipple of craft beer, and this Christmas is no different. Enjoy seasonal specials such as Bundobust Brewery's very own hoppy red ale, Lal Naak, a 5.5% classic American style red ale which makes its debut this winter.
To get your hands on this imaginative reinvention of the humble Christmas dinner, visit the Bundobust website and click on the Leeds location when booking.
Feature Image- Bundobust