Delirium and Revelry are getting in on the bottomless brunch action with artisan cheese, charcuterie, unlimited fizz and cocktails.
It is no secret that we love a bottomless brunch in Leeds, the city is swarming with fantastic brunch deals and we are certainly not complaining.
Coming in hot with another epic bottomless brunch offering is Delirium and Revelry, a new music bar which has taken New Briggate by storm since August 2022.
Located at the Grand Arcade next door to Brotherhood, the fantastic independent comes with generous opening times (until 3 or 4am), and a bespoke collection of spirits for some one-a-kind-cocktail concoctions.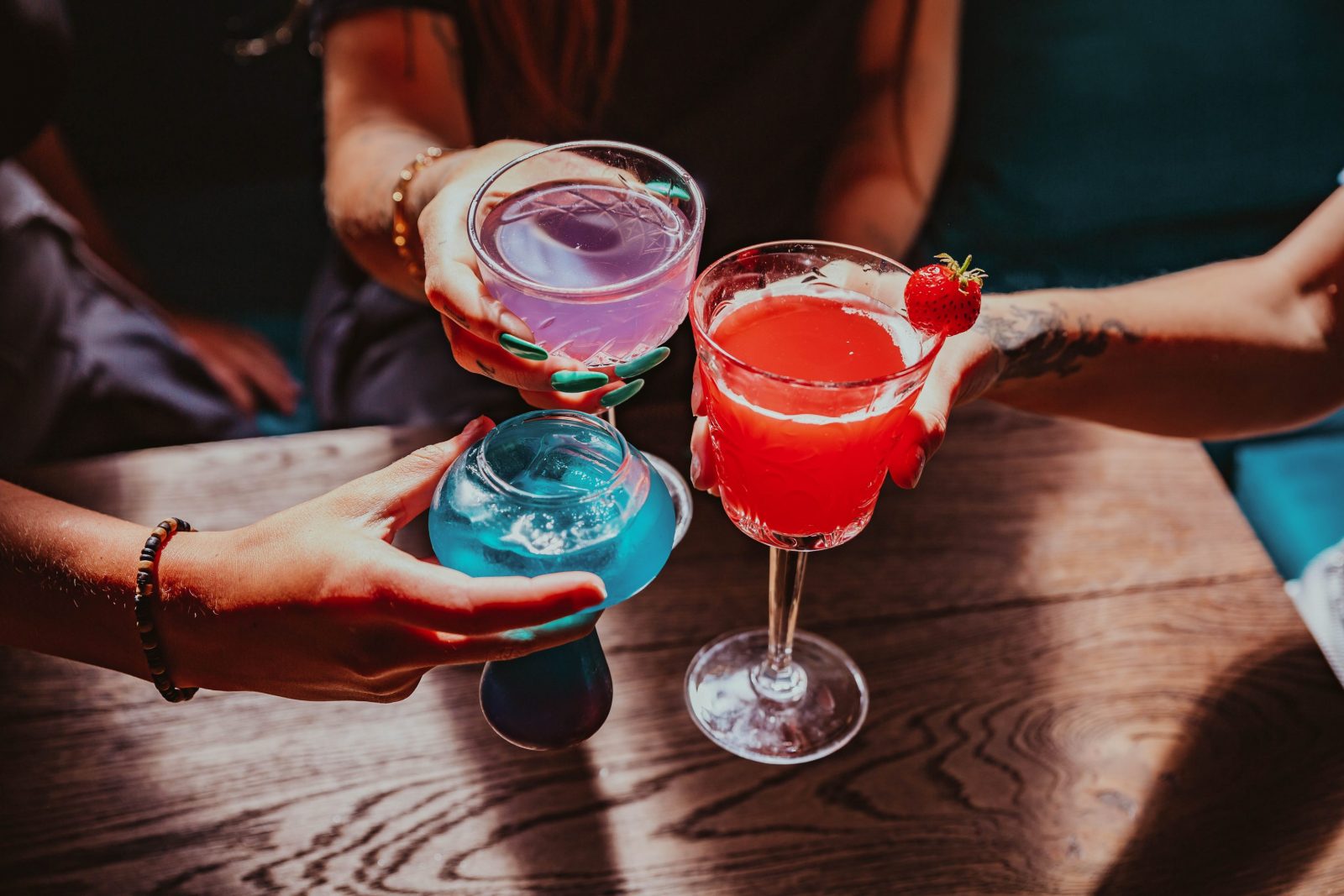 We're talking about blends of tequila and Midori liqueur, lime and Ting called 'Don't be a Pr*ck', served in a cactus-shaped glass, whilst the 'Ruby Revival', served in a lightbulb-esque glass mixes rhubarb and grapefruit gin with Italicus, Campari and rhubarb bitters.
The drink selection is just as vast and eclectic as the music that they play, with a selection of crowd pleasing hip hop blasting during the day, before upping the BPM for some disco house, garage, and techno as dusk falls.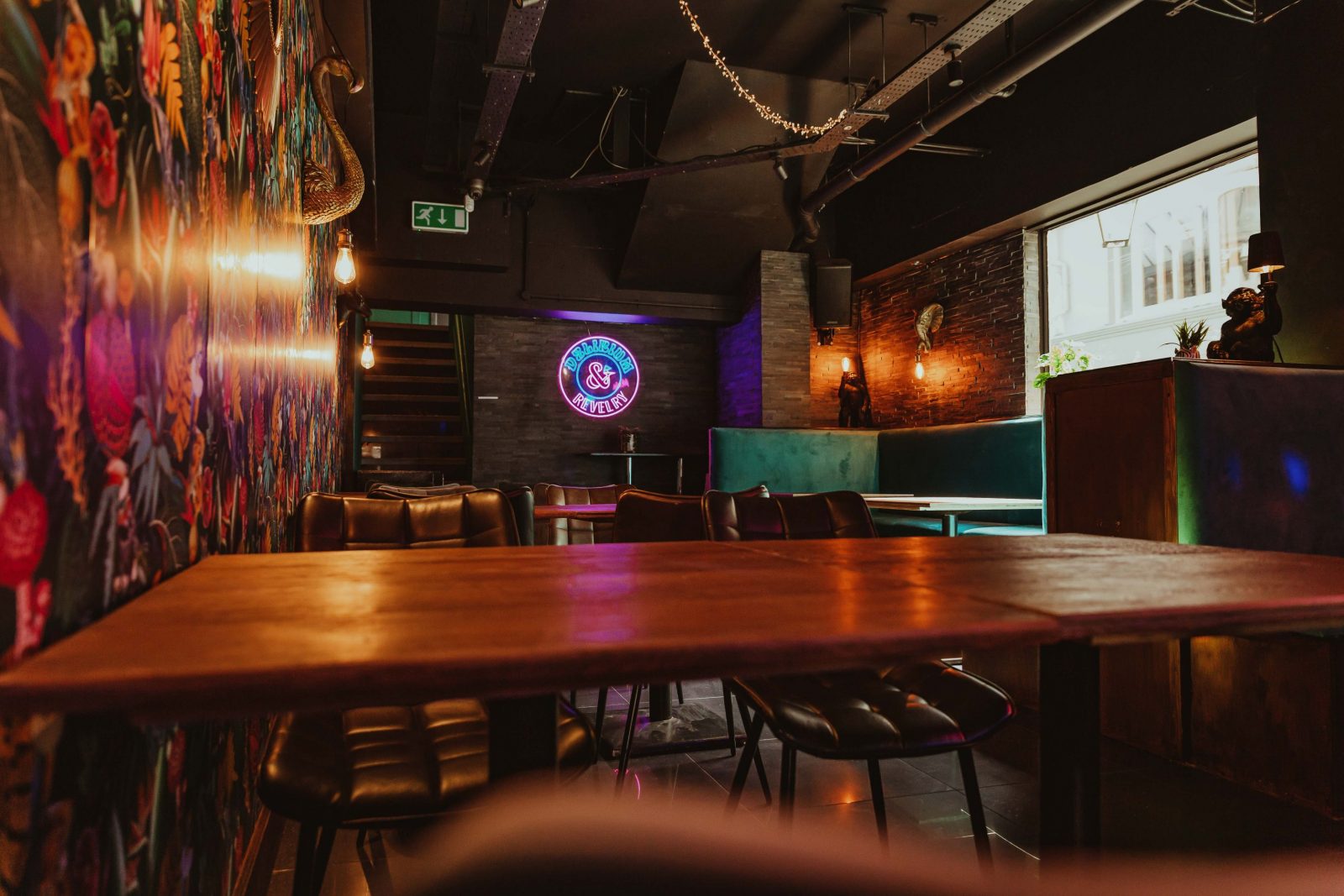 So, what's the deal with the bottomless brunch? Well for just £29.50 per person, you can enjoy a delicious artisan cheese and charcuterie boards alongside unlimited prosecco, DnR beer or selected cocktail carafes.
The gourmet meat and cheese offerings are all handpicked and served alongside sourdough crackers and other moreish antipasti delights. They've also got a Vegan board on offer so do not fear, there's something for everyone to enjoy at the Delirium and Revelry brunch.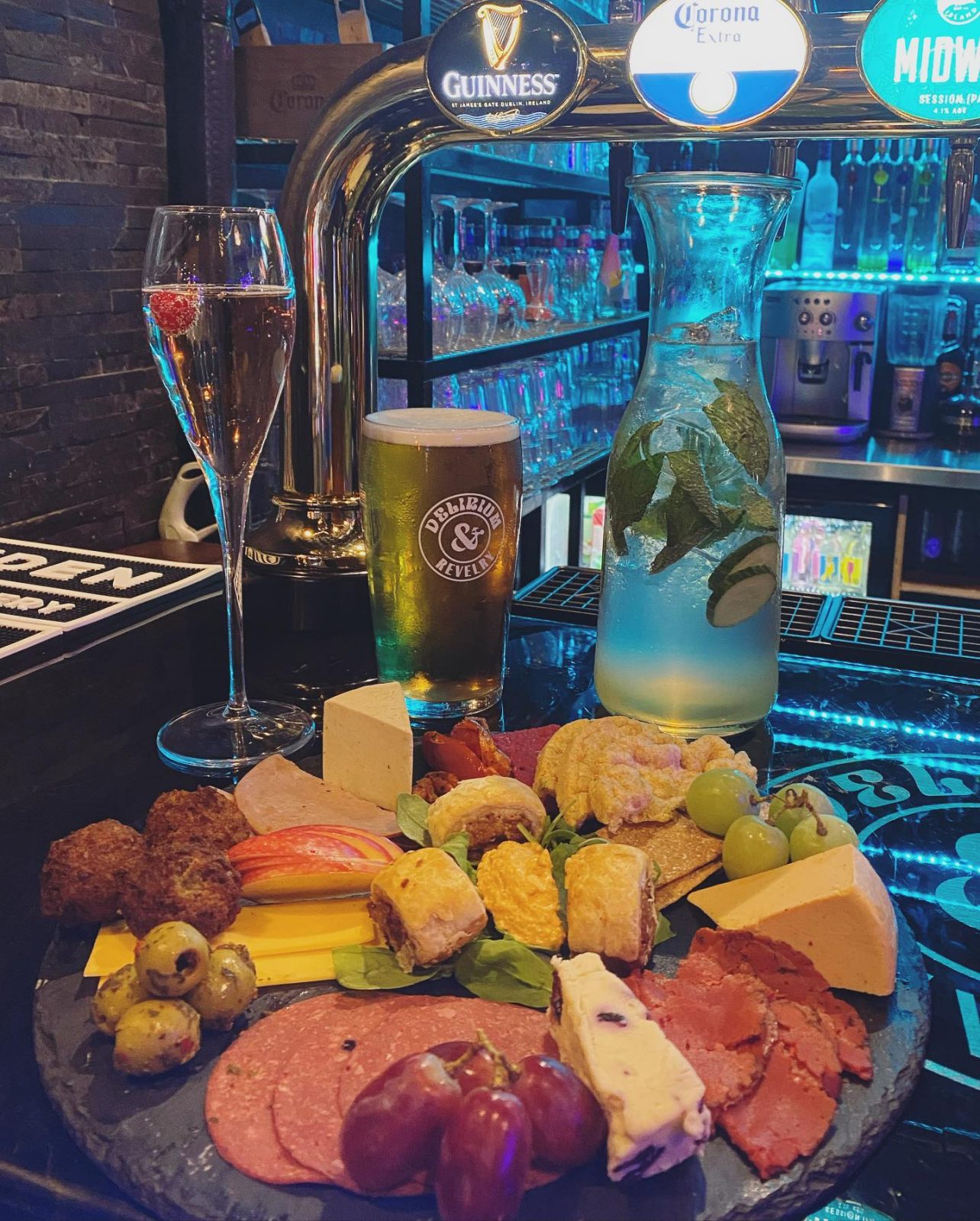 If this has got your mouthwatering and you'd like to book a table, DM the lovely people at Delirium and Revelry via their Instagram or drop them an email at info@deliriumbars.com.
Read more: The new bottomless brunch with traditional Thai food and unlimited cocktails
Feature image – PGHL