Rainbow Junktion is the middleman that intercepts food waste and turns ingredients into delicious, healthy meals for the community that would have otherwise been thrown away.
Hidden in Hyde Park is one of the most generous community schemes in Leeds. Aiming to reduce food waste and food poverty, Rainbow Junktion offers a delicious range of fresh produce and warm meals on a pay-as-you-feel basis.
With a prestigious five stars glowing on their TripAdvisor, Rainbow Junktion are a firm favourite with Hyde Park residents and it's their ongoing events and hospitable staff that keep the pop-up restaurant alive and fresh.
"A hidden Hyde Park gem. This is the most wholesome foods and atmosphere. The staff and volunteers are happy to attend to your needs and you can bring your own wine."
The way it works is the non-profit intercept food that's about to be wasted and saves it from going in the bin. Their hashtag '#FeedBelliesNotBins' emphasises their belief that food is not distributed equally and this is a real cause of food poverty in the UK.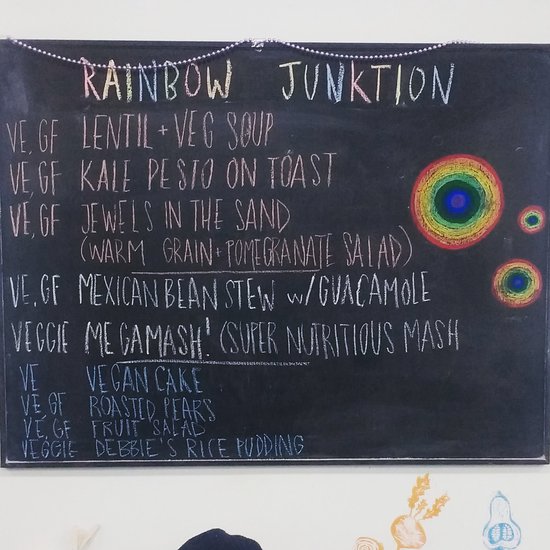 The popular community cafe state that: "Some people calculate that we produce 150% of our food requirements globally.
By intercepting waste and using it to feed people on a Pay As You Feel basis we aim to reduce food poverty without taking away people's pride".
So to bring Leeds together in a non-judgemental space, the volunteer-led team create delicious healthy meals available to purchase on a pay-as-you-feel basis. By using intercepted ingredients, the cafe has a sustainable business model that helps people and the planet with respective interest.
This avoids any discriminations and brings the community together without the feeling of 'us' and 'them'. Located at All Hallows' Church every Monday and Thursday, a three or four course menu is devised based on the donations given each week.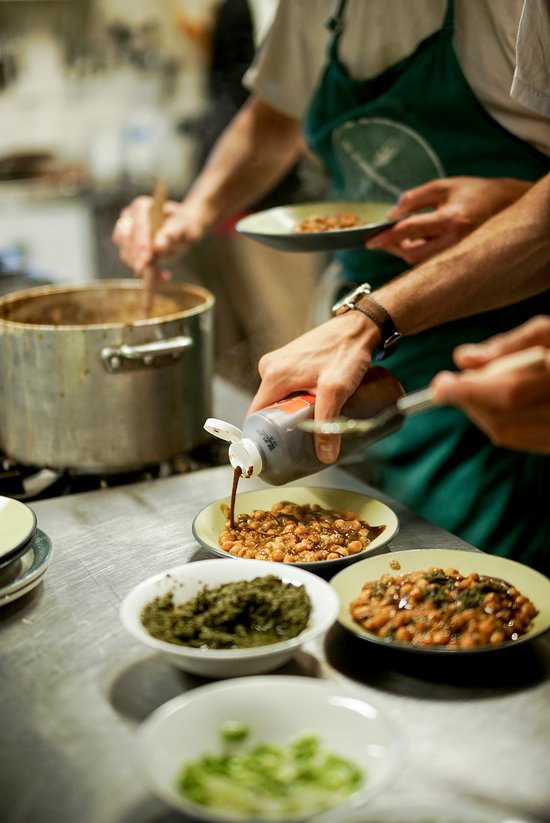 The team are conscious to appeal to all taste buds and cater to all dietary needs, so the menu is made up of predominantly vegan and vegetarian dishes.
Rainbow Junktion also ensure that every Friday they provide users with affordable zero waste food for the weekend. Their foodshare project also runs from All Hallows Church, as well as plenty of one-off community events.
The glowing TripAdvisor reviews suggest that the cafe truly has something for everyone:
"I've been coming here for over a year now, and the food is amazing. every day they are open there is a different menu, so you never get bored.
The volunteers are lovely and so kind and welcoming It truly is an amazing place, and there's lots of event that happen here too, like trapeze lessons and Late night dinners on some fridays."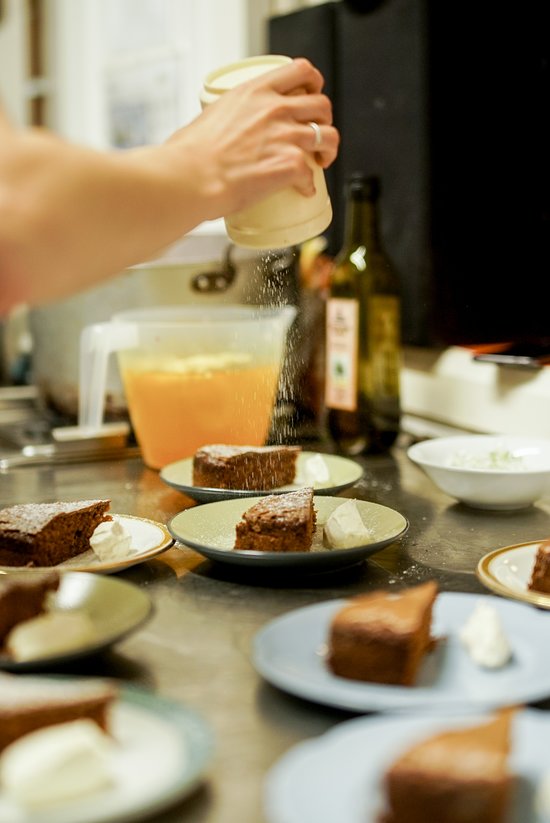 To get your pay-as-you-feel foodie fix, head over to All Hallows Church in Hyde Park on a Monday or Thursday before 3pm and receive your three course meal.
Feature Image- Rainbow Junktion, TripAdvisor