A brand new, state-of-the-art M&S is opening at White Rose Shopping Centre this week, and in it you'll find an entire cabinet dedicated to garlic bread.
If you're a lover of garlic bread then you will want to head over to White Rose Shopping Centre this Thursday 25 May 2023, as a brand new Marks and Spencer is opening it's doors.
The new superstore is taking over the former Debenhams site and will feature an incredible food hall, Beauty Edit, Flower Shop and loads more.
But what's got us really excited, is the addition of an entire fridge which is solely dedicated to the wonderful creation that is garlic bread.
Taking to social media, M&S Leeds White Rose posted a photo of the fridge with the following caption: "You've tried garlic bread before…. But have you tried M&S Garlic Bread made from our instore bakery. White Boules, Baguettes and Sourdough.
"At the end of each day our surplus bakery bread is turned into tasty garlic bread and frozen ready for you to cook at home! Not only is it super delicious but it also helps us combat food waste! You'll be able to get your hands on it in our foodhall!"
Comments came flooding in with customers declaring their love for the infamous M&S garlic bread:
"This is the best garlic bread! Yum in your tum!"
"Omg Marks and Spencer ! Game changer, since trying it I literally cannot eat any other garlic bread – total addiction! I even plan some meals just to have garlic bread with them."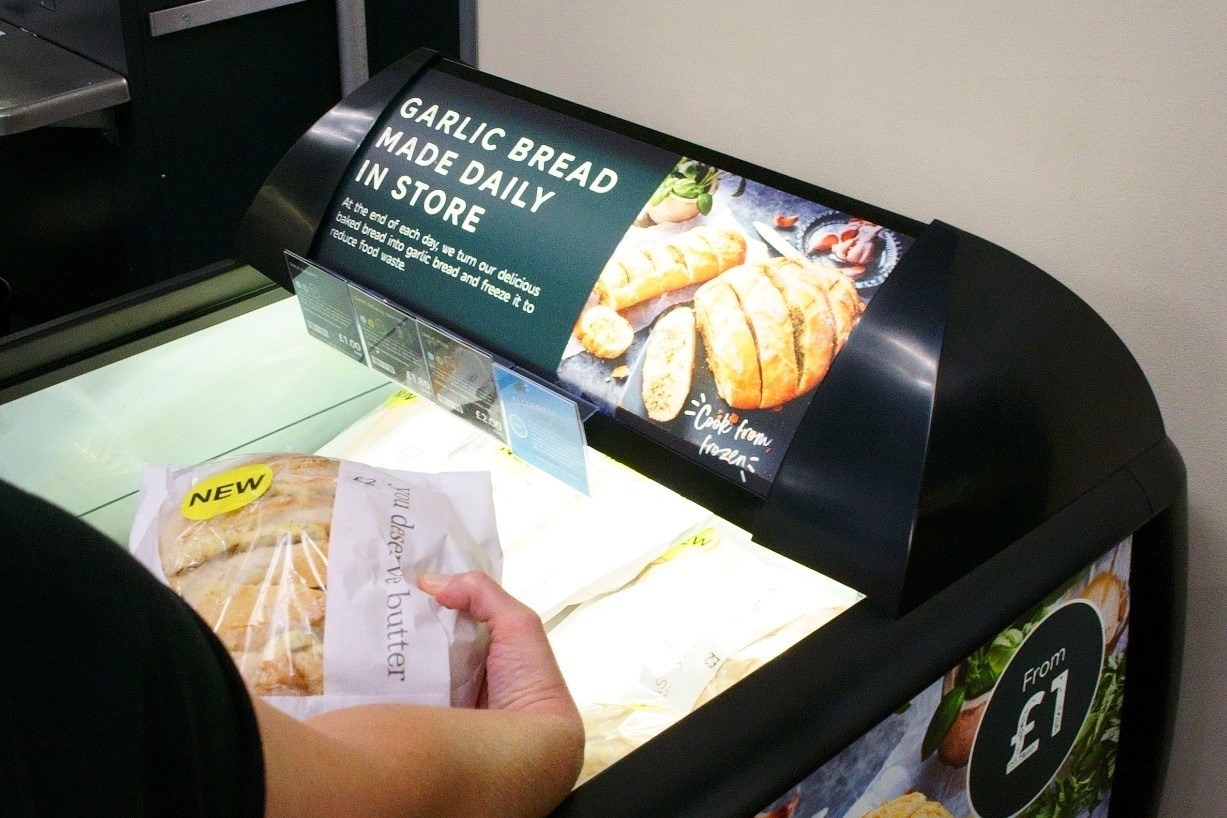 As new images of the M&S are being released, we can't wait to see what other delights will be instore for us lucky shoppers.
If you can't wait to get your hands on this garlic bread, head down on Thursday where the first 200 people through the door will receive a golden ticket with prizes like Percy Pigs and exclusive money off vouchers to be won.
It's a win win really isn't it.
Read more: What is the huge new M&S store at White Rose going to look like?
Featured image – M&S Leeds White Rose