Situated in Halifax's Broad Street Plaza, Los Jefes is 'nacho average restaurant'.
Los Jefes is the latest Mexican restaurant to land in Halifax- a mere 30 minutes from Leeds, but the menu here is far from your average foodie venue.
Think 20 inch burritos and giant tacos on this supersize Man vs Food menu fit for the legendary Beard Meats Food himself.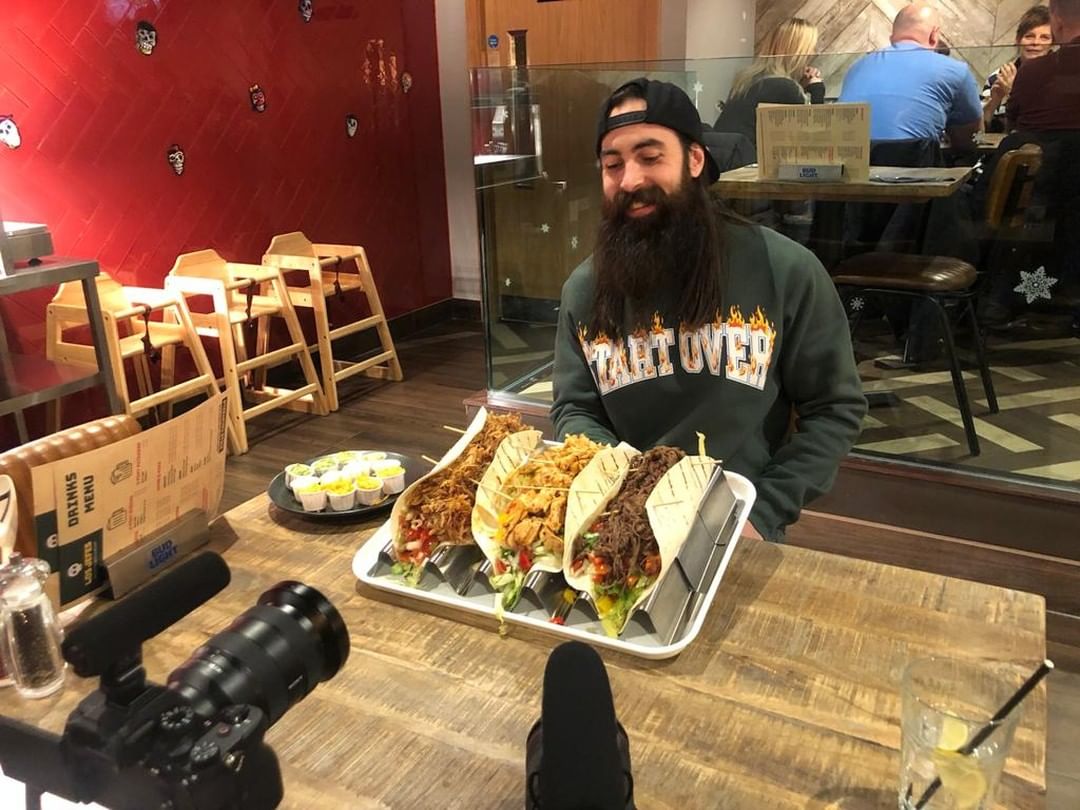 No, we really mean it. The UK's no.1 competitive eater has already taken on the challenge of their 'Take on the Taco' competition.
The dish consists of three giant flour tortilla tacos with beef, chicken and pork inside, as well as a range of salads to form a base around the meats. Finish the giant flour tortilla tacos by yourself and get free desserts for the table. Simple, right? Have a look at the size of them: the tacos are so big that they have to be held together with skewers.
Although we're not sure when this Beard Meats Food will air on the competitive eating channel, there's still another giant Man vs Food challenge to try out before you watch this one eaten in one sitting (we imagine).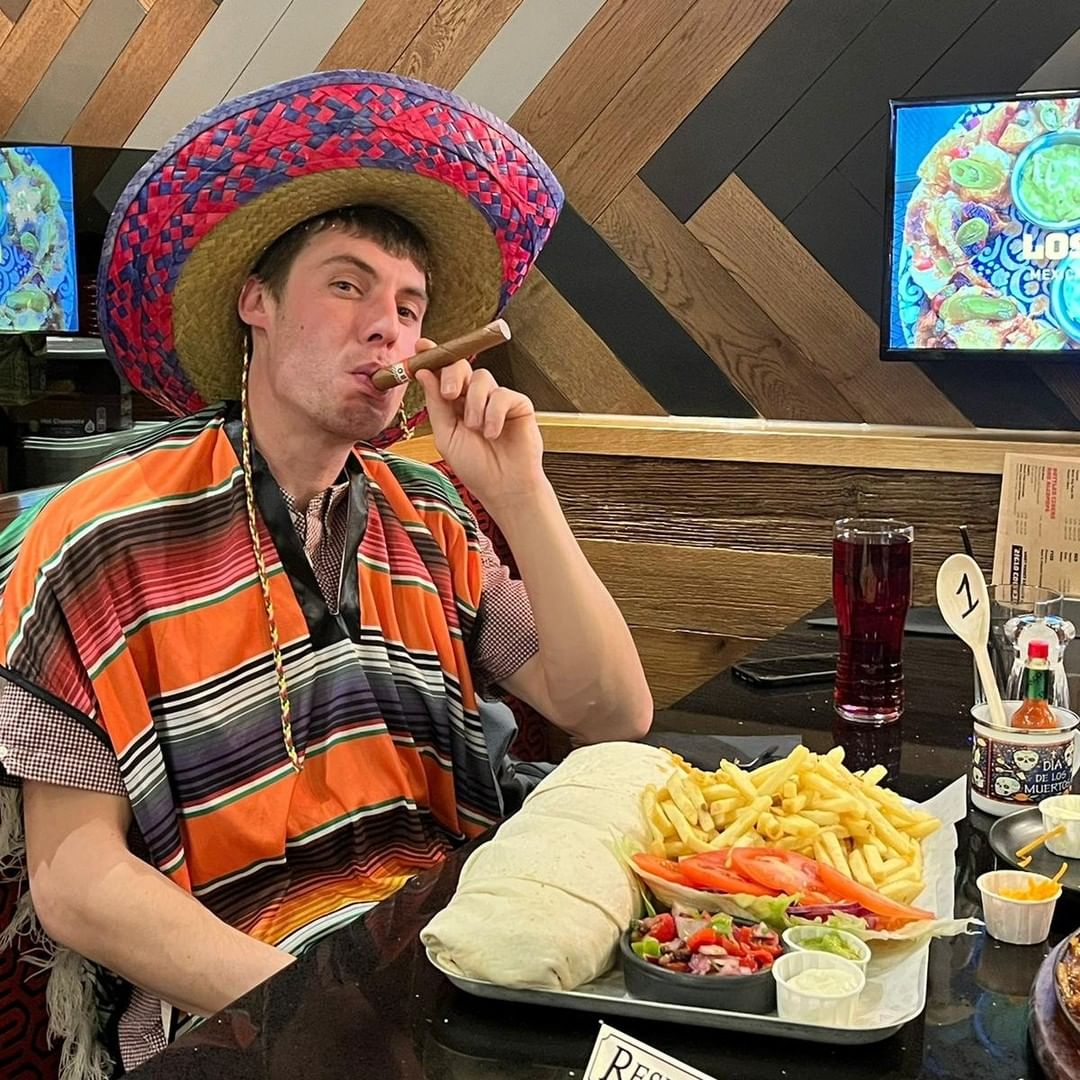 The 'Beat the Burrito' challenge is all about proving that size does matter. The same meaty choices of beef, chicken and pork have been rolled into a huge twenty inch burrito and served with a mammoth portion of fries and supersized side salad. Luckily, all you have to finish is the burrito for your free dessert.
For just £22.95, this might feed the whole family if you're willing to forego the prize though.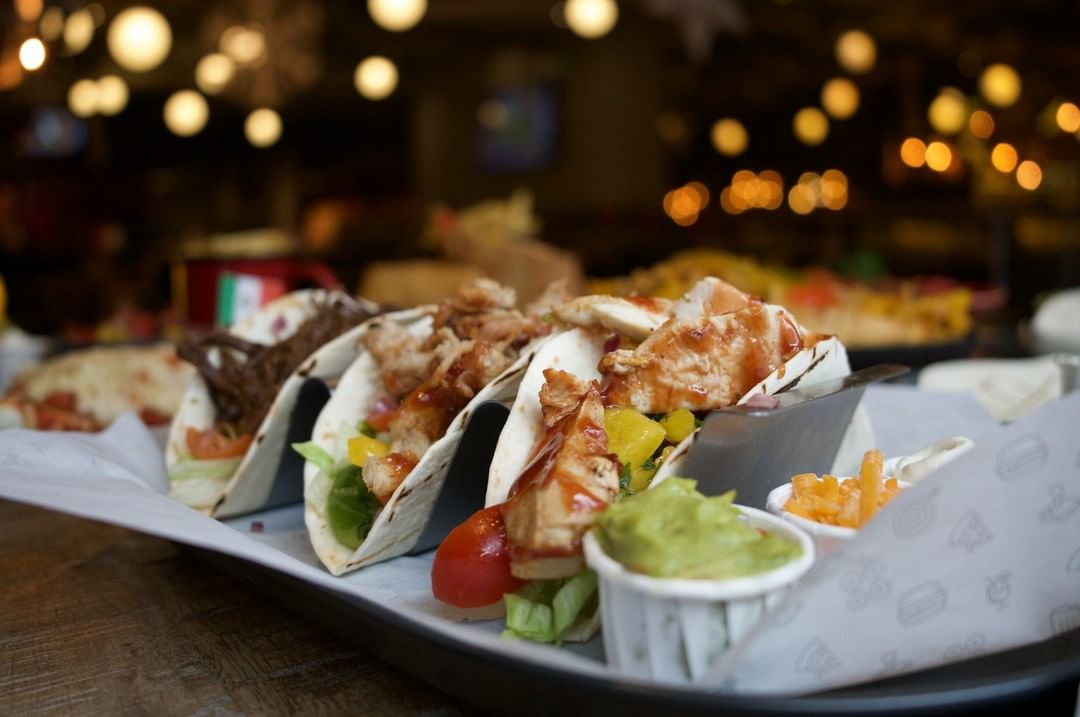 This supersize menu is a genius selling point of the new Mexican restaurant. There aren't many places with such an inquisitive menu of supersize meals and it appears the locals are enjoying the range of offers Los Jefes are providing.
Regular sized tacos and burritos are available from Los Jefes everyday, but with 2-for-1 on tacos each Tuesday and a date night deal with two mains and a bottle of wine for £30, it's clear they know what people want: authentic Mexican cuisine at a reasonable price.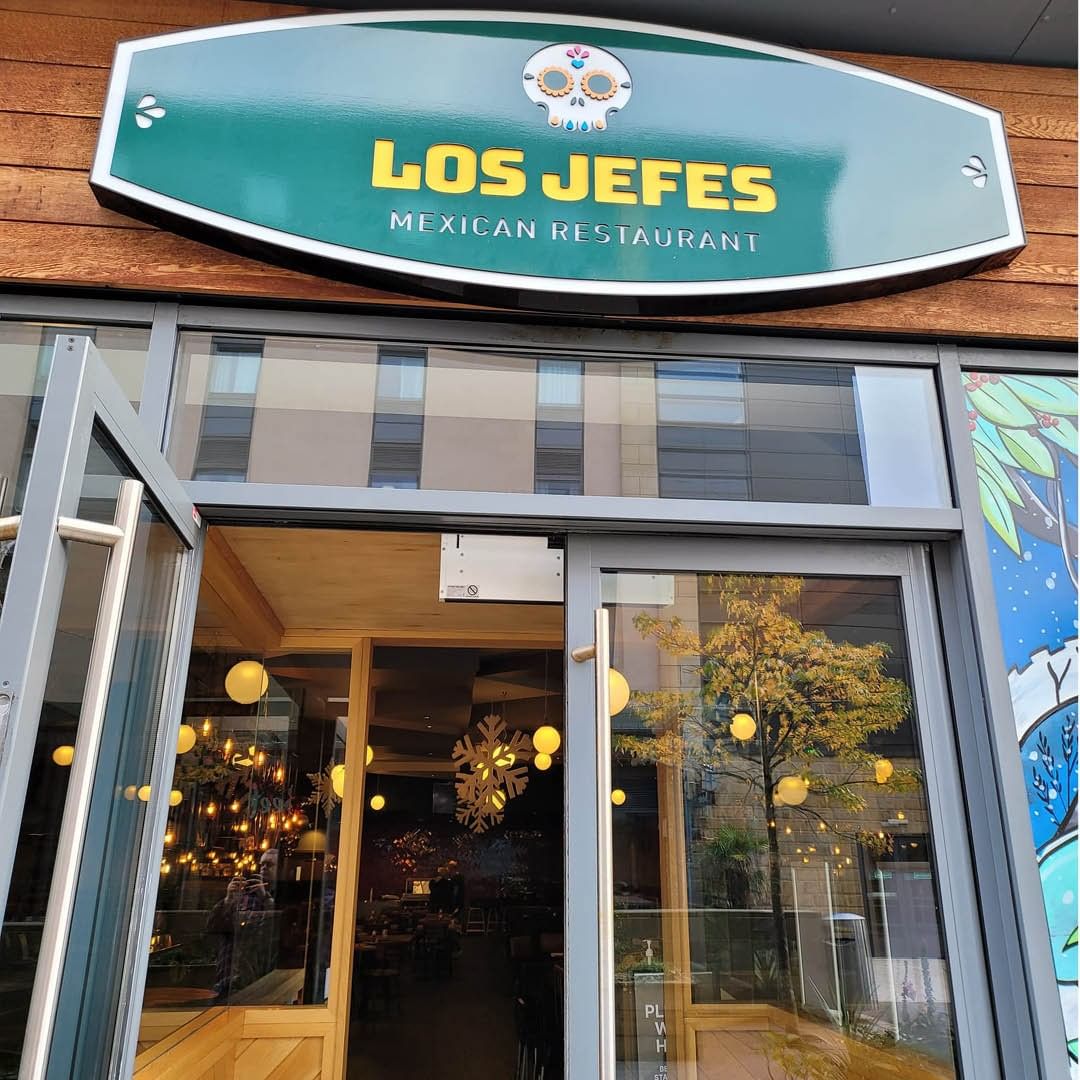 Read More: The pay-as-you-feel cafe in Leeds creating five-star meals with no food waste
For more information, including how to book a table to give the Man vs Food challenges a go for yourself, visit either the restaurant's website or Instagram page.
Feature Image- Los Jefes Halifax