Best friend and former Rhinos player Rob Burrows saw him over the finish line.
Kevin Sinfield has completed a 101 mile run in 24 hours to raise money for Leeds Hospitals Charity and Motor Neurone Disease Association.
The route took the rugby coach from his home ground at the Leicester Tiger's Welford Road to Sinfield's former club of 18 years, Leeds Rhinos' at Headingley Rugby Stadium.
The 41-year-old has smashed his fundraising target of £100,000, and has raised over £734,000 at present.
The journey from Leicester to Leeds was split into seven kilometre segments and has been broadcast on news channels across the UK, including on a 'Kev Cam' from the BBC.
The run was originally planned to span 100 miles, but to show that Sinfield will 'always go the extra mile' for his mate Rob Burrow, an extra mile was added to the journey and the final 101 mile route was chosen.
The pair played together for Leeds Rhinos. Sinfield played for the team for 18 years and Burrow, 16.
Two years after his retirement in 2017, Rob Burrow was diagnosed with Motor Neurone Disease, a life-changing condition that affects nerves in the brain and spinal cord.
Just wanted to wish my mate Kev all the luck in the world with his next crazy challenge. You know he is a good one when he is prepared to put his body and well being on the line again for his little mate. Go careful mate and see you at the finish line x

— Rob Burrow MBE (@Rob7Burrow) November 21, 2021
Rob Burrow took to Twitter to wish his friend good luck, and met the former team mate at Headingley Rugby Stadium to mark the end of his marathon journey.
This isn't the first time that Sinfield has pushed himself to raise money for Motor Neurone Disease Association. Last December, the rugby coach raised over £2.7 million for the charity after running seven marathons in seven days.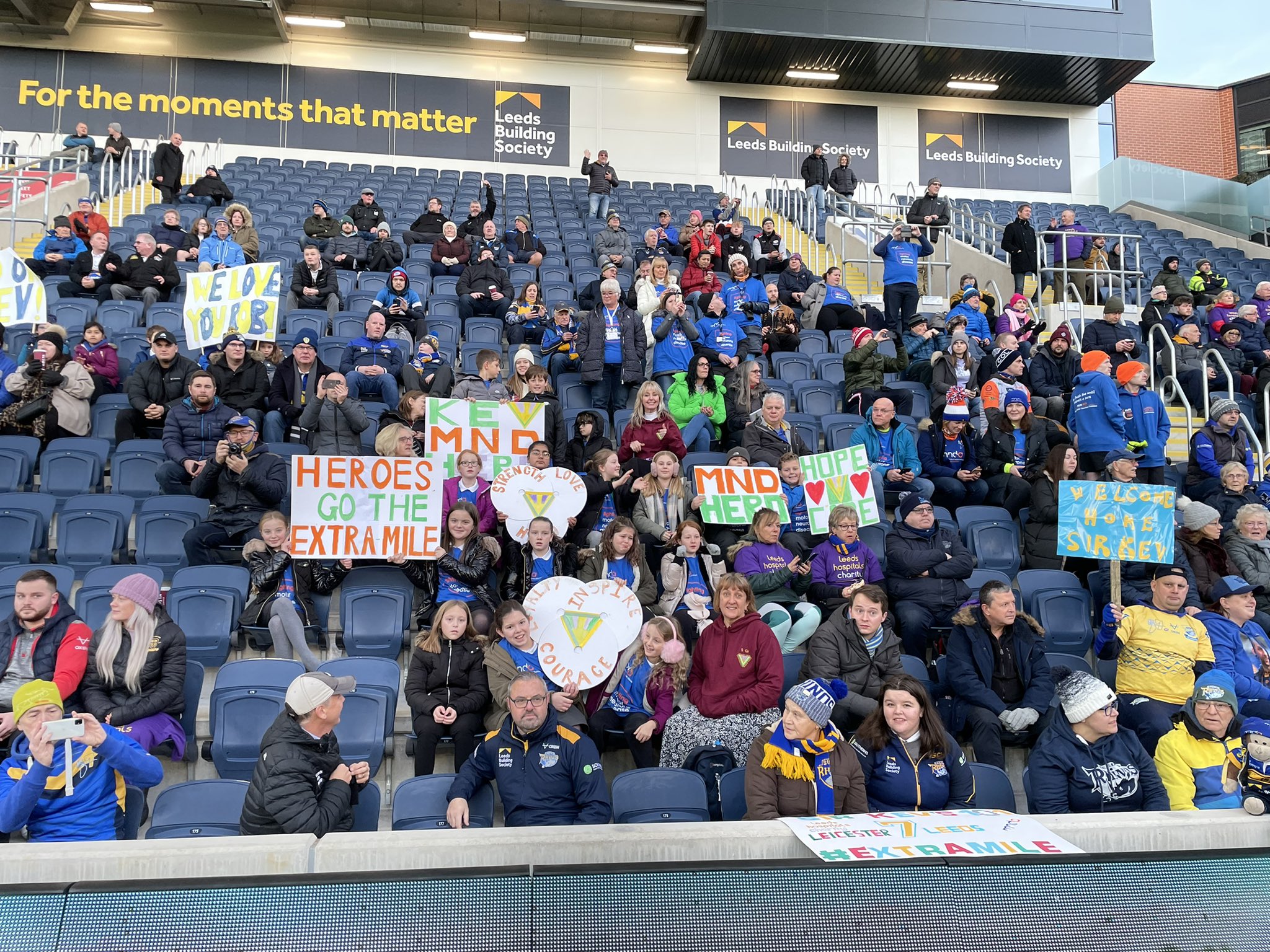 To donate to Sinfield's 101 mile fundraise, visit the Give as you Live website.
In the last hour alone, over £80,000 has been raised, so the website is particularly busy. In order to ensure your donation goes through, be patient with the website or donate later today when the page calms down and receives less traffic.
Feature Image- Leicester Tigers