Opening its doors for the very first time today, Boom Battle Bar Leeds is all about taking a swing at some of your favourite gaming pastimes, all under on spacious floor.
Leeds' Victoria Gate welcomed a new gaming addition to the city last night- and the space is packed with games, drinks, darts and photo ops aplenty.
Start your evening with a game of augmented reality axe throwing- you can't drink during this activity and need to be in a fit state to do so, so anyone looking for a boozy evening should start here.
The idea here is that you throw the axes onto the board and try to score as many points as possible, with a dedicated guide to help you understand how to throw (it's more complicated than it looks), and then once you've mastered the board, you can jump into interactive games hitting a target board that changes difficultly each round or even team up for a game of noughts and crosses.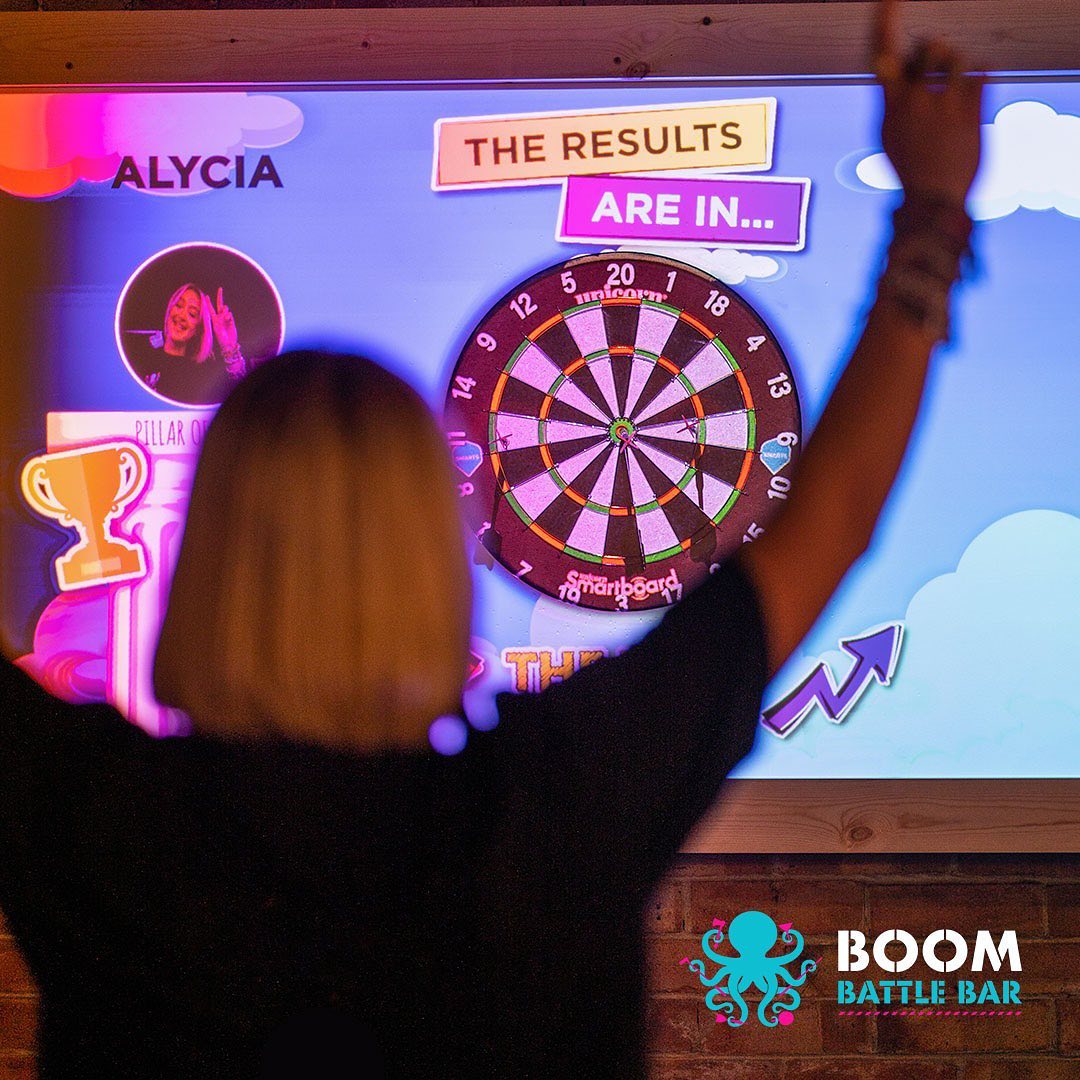 The darts here are also set up to bring augmented reality to life and are far from your average game at the pub. There's an array of different games to get involved in, so whether you want to score a 180 shot or practice going around the board, you'll find something every member of the team will love.
Beer pong is the ultimate party starter, so grab either a bucket of fizz or a jug of beer and get stuck into the game. Here, the ping pong ball falls into the iconic red cups, filled with water rather than alcohol to keep the drinks sanitary and means that you won't need to worry about dropping the ball on the floor – it's a real crowdpleaser and also allows those with different drink preferences to mix it up rather than having to stick to the namesake of beer.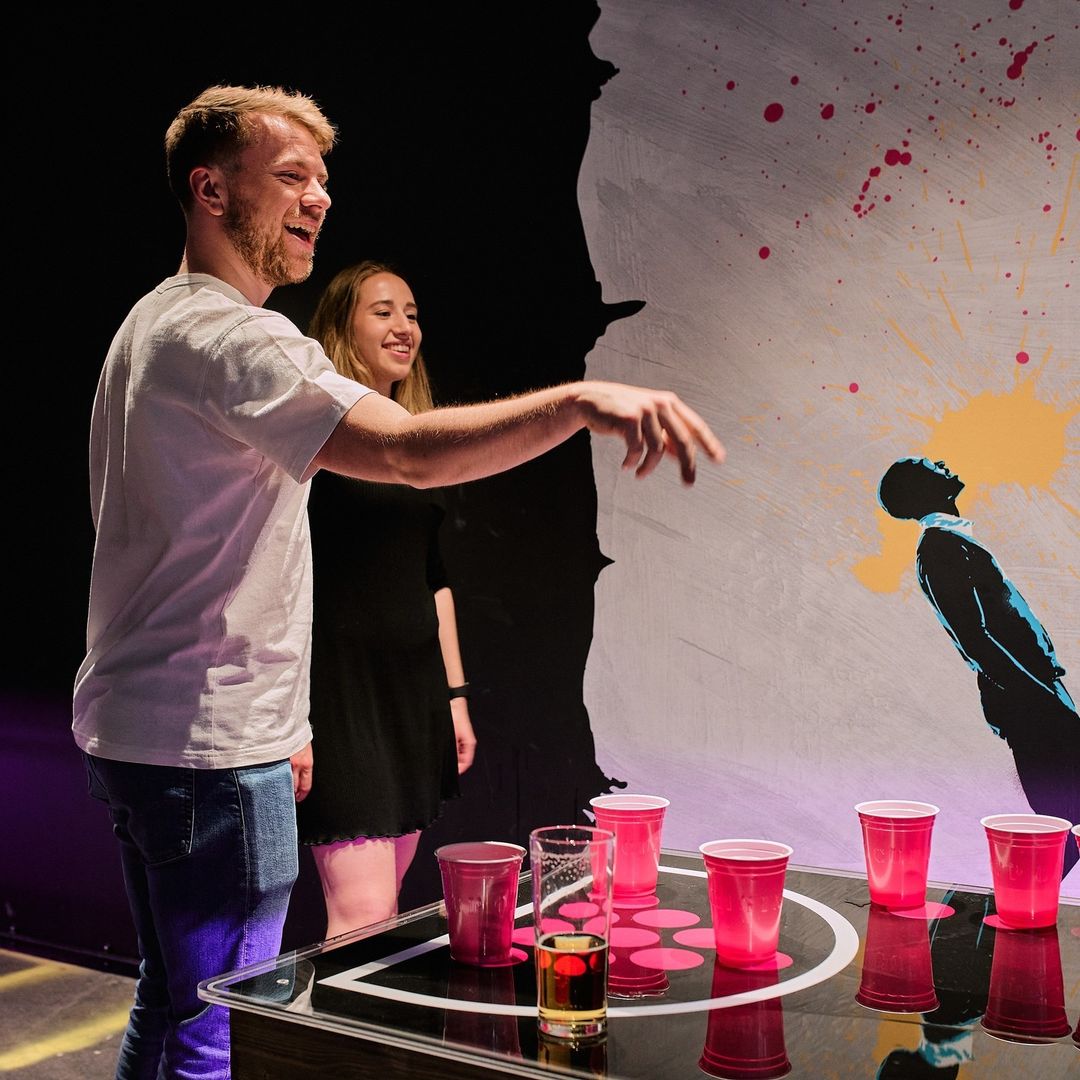 American pool tables can be found round the corner of the beer pong tables for those wanting to team up and take on the stripes or spots and while a long wintry night away with balls flying in eery which direction.
Those looking to continue the American-style games night will be delighted to know that shuffleboard is also available at Boom Battle Bar, either in 30 or 60 minute slots. There's room for up to six people at a time and this offers a great opportunity to get to know your chosen team mates: whether you're on a first date or work get together, the fast paced game is going to bring out the competitive side in just about anyone.
Wind up the evening with a game of 'crazier' golf- and as the name suggests, it sure is crazier than your average crazy golf. Expect exercise bikes, amongst other surprises around every corner- this is the game to decipher between the winners of the group.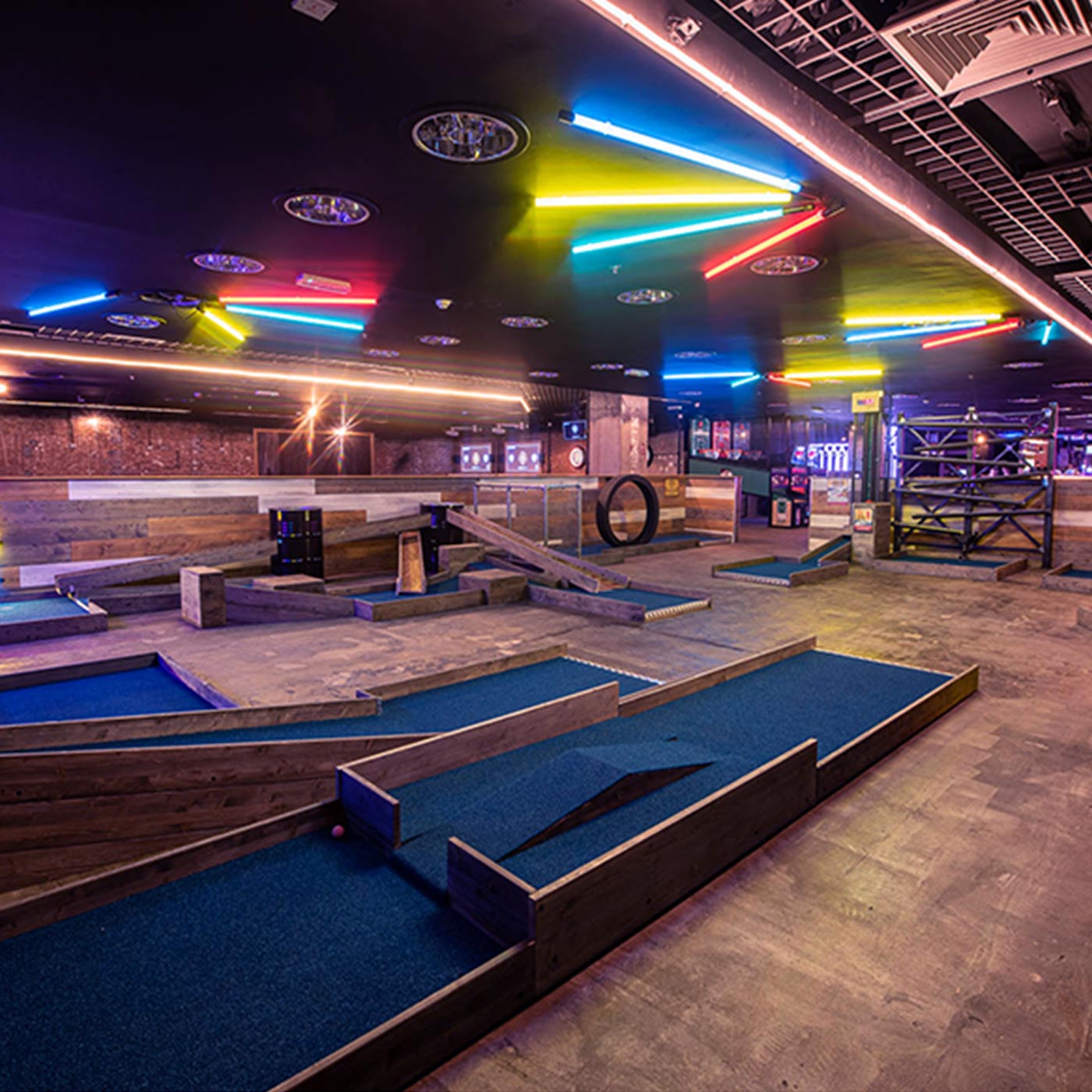 But if all these games aren't enough, there's an air hockey table and a photobooth to take advantage of during the evening.
All this throwing, hitting, playing and cheering is bound to work up an appetite, and there's an array of delicious 'boom bites' to choose from with sweet cocktails, draft lagers, wine and plenty of soft drinks available from the dedicated bar space.
So if you fancy somewhere to get axe throwing, beer ponging, crazy golfing, throw some darts, play some pool pool, air hockey or shuffleboard- this is the new go-to spot to check out in Leeds city centre.
Read More
For more information, including how to book yourself onto your next games night, visit the Boom Battle Bar website.
Feature Image- Boom Battle Bar