There's so many new openings popping up in and around Leeds this month, we can barely keep track.
Whether you're looking for a new favourite foodie spot for your lunch, a takeaway treat at the weekend or a relaxing spa trip, we've got you covered.
Here's all the new openings to be aware of in and around Leeds that have either opened in the past month, or will be opening their doors in the coming months.
Just opened…
The newest foodie openings, relaxing spas and everything you need to know about the latest openings in Leeds over the past month.
The Savvy Baker Cafe at Redbrick Mill
Opened in August 2022 | Redbrick Mill, Batley
Having originally began back in 2020 as a lockdown brownie-making business, business owner Savannah Roqaa has worked tirelessly to secure her success with endless pop-ups, her first ever cafe opening in March and now, an expansion into a huge second space. Located inside the Redbrick Mill in Batley, you'll find endless tasty treats, including the OG brownies, coffees and a selection of mouth-watering treats.
Find out more here.
Iveridge Spa Garden
Opening Friday 9 September 2022 | Iveridge Health Club, Oulton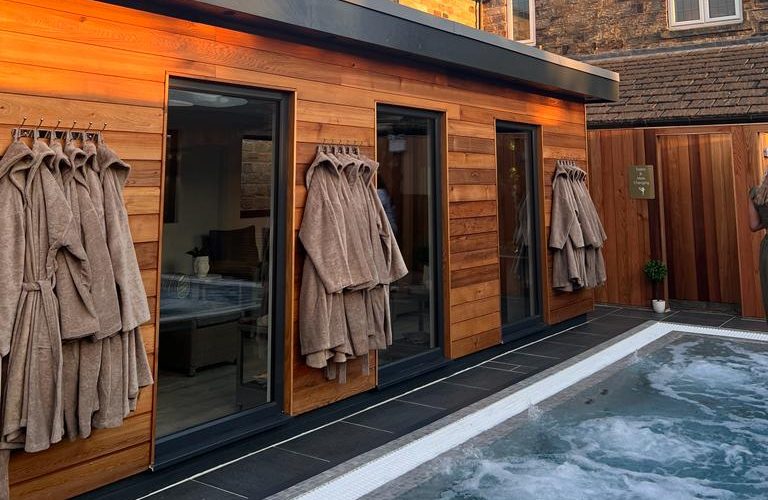 Bringing in aromatherapy, an outdoor therapy spa pool, private hot tubs, even an ice-cold barrel experience- and that's before you've taken a peek at the treatments, Iveridge Spa Garden is family-owned and run business taking the stress out of the everyday. Opening this Friday to the public, expect mindful yoga session designed for all abilities before heading for a morning or evening of treatments and leisurely unwinding by the outdoor pool or fire pit, groups then can move into the relaxation are in private cabins.
Find out more here.
Delirium & Revelry
Opened in August 2022 | New Briggate, Leeds city centre
Located at the Grand Arcade next door to Brotherhood, the new independent comes with generous opening times (until 3 or 4am), and a bespoke collection of spirits for some one-a-kind-cocktail concoctions. We're talking about a brand new bar space with inventive cocktails, eclectic music, and vintage-inspired interiors, all with a modern spin.
Find out more here.
Salvatore's Bar and Street Kitchen
Opened August 2022 | Otley Road, Headingley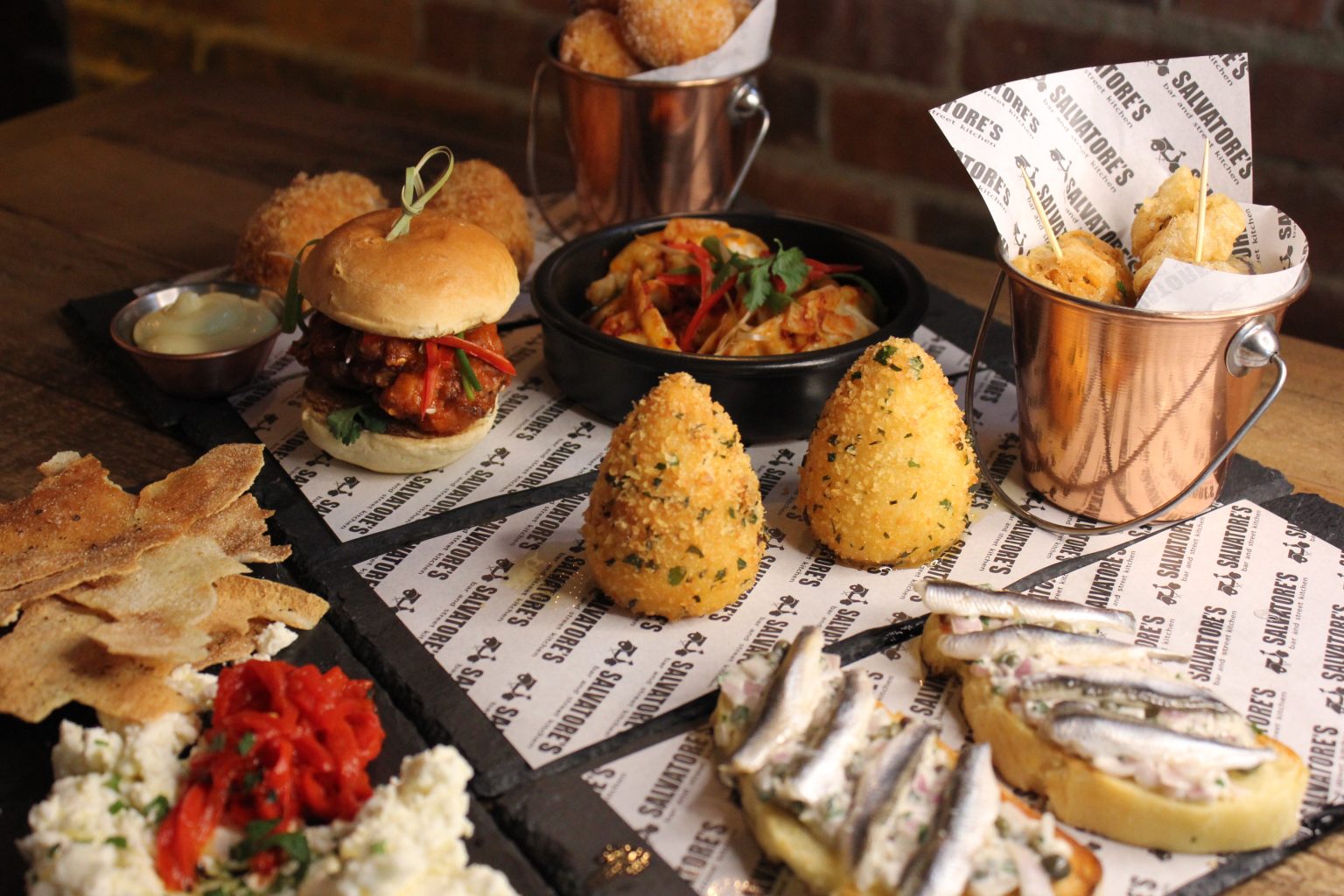 Just four doors down from Salvo's, one of Headingley's oldest running restaurants, Salvatore's Bar and Street Kitchen is the new bar and kitchen venture from the family business. Now in the third-generation of the renowned family business, Salvatore's will be run by Salvatore Dammone, grandson of the late Salvo. Bringing favourite Italian treats, locals can feast their senses on the likes of arancini balls and crispy carbonara, with craft beers and IPA from North Brewing Co.
Find out more here.
Kofte
Opened August 2022 | Otley Road, Headingley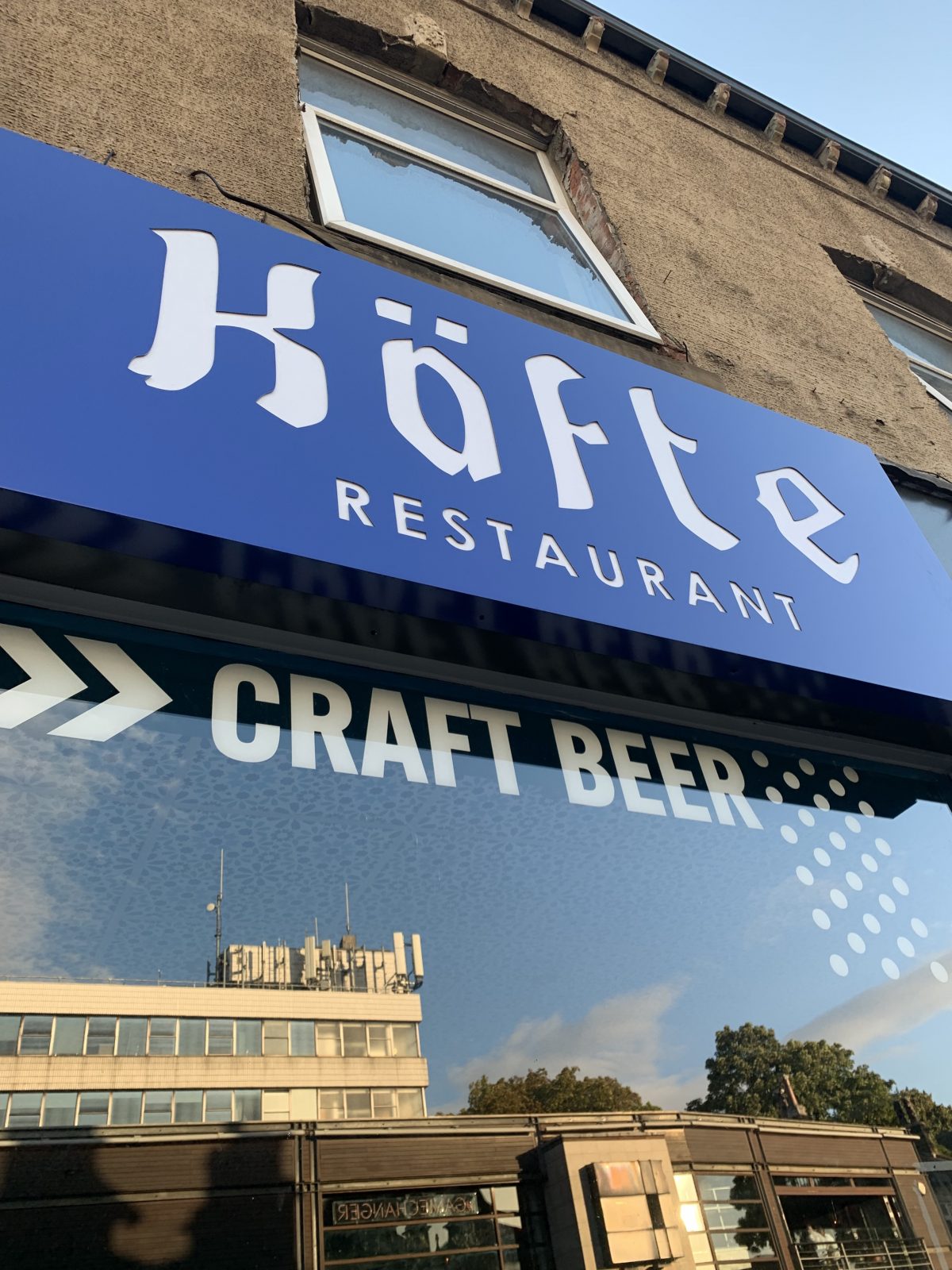 Taking over Growlers on Otley Road, Kofte is the new Middle Eastern eatery with bags of character that's anticipated to be a popular foodie spot with locals. Serving up mezze options like battered prawns, onion and potato bhajis and Turkish masala fish, there's something for everyone, especially given over 50% of the menu is vegan-friendly, everything here is made from scratch- and it's bound to shine through to the flavours.
Find out more here.
Coming Soon to Leeds
Here's some of the most exciting openings coming to Leeds in the next month or so.
Dijon Boys at Number 8 Cocktails
Opening Friday 23 September 2022 | Number 8 Cocktails, Meanwood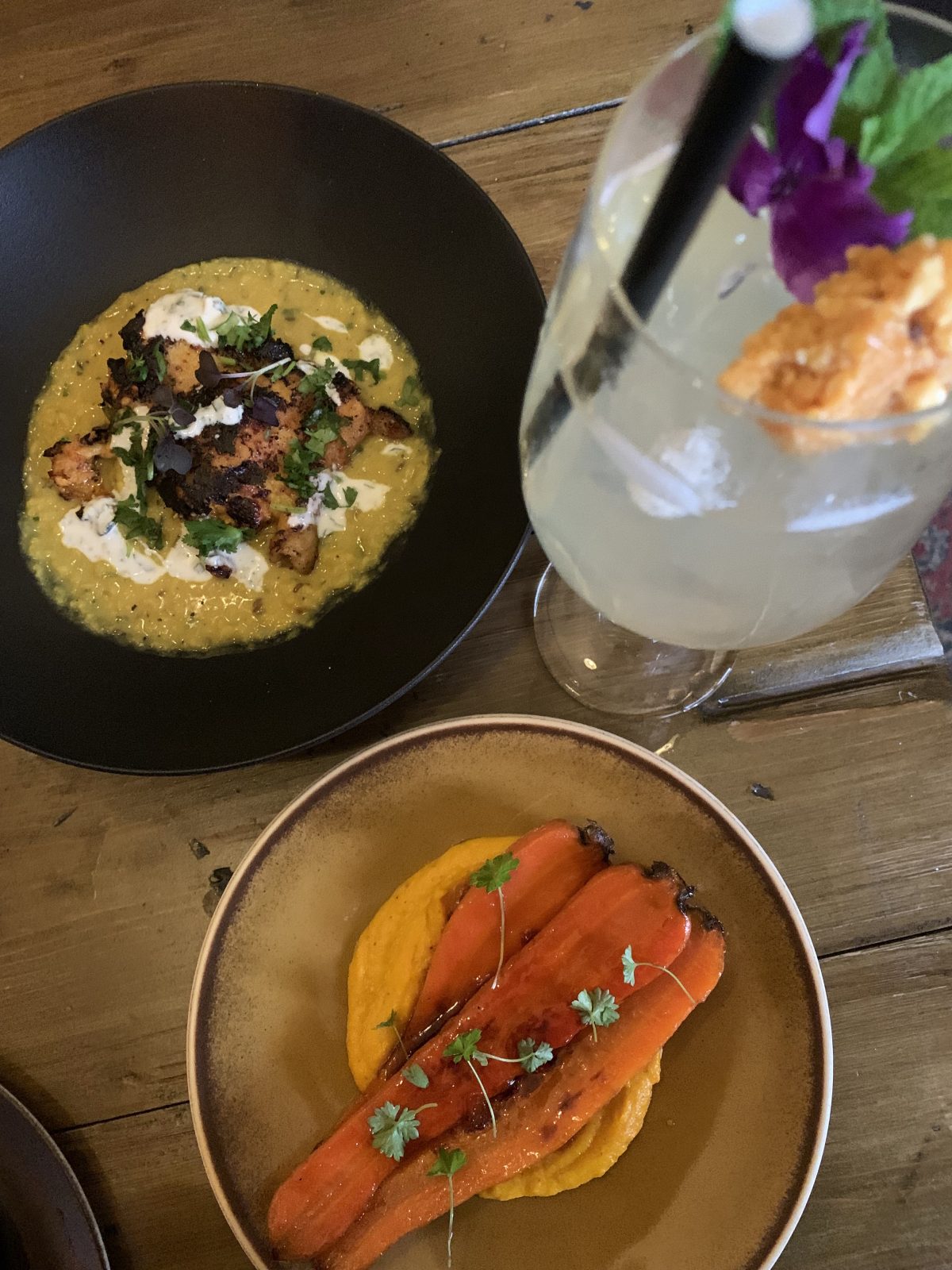 Bringing quality dishes to a relaxed setting is something that the Dijon Boys have been wanting to bring to the table for a long time, and with 18 years of combined experience between them, they know a thing or two about how to bring it to Leeds. Jamie Layall, Cameron Sohel and Nicko Lachica, make up the team heading up Number 8's kitchen- and are all aged just 22 years old. On the menu, you can expect small sharing plates of food, all inspired by British classics. The menu is ever-evolving, and will highlight the best of seasonal produce but is set to feature plenty of charcuterie, sweet and savoury plates, as well as smaller bar snacks.
Find out more here.
The Meanwood Tavern
Opening September 2022, with food served from October | Meanwood Road, Meanwood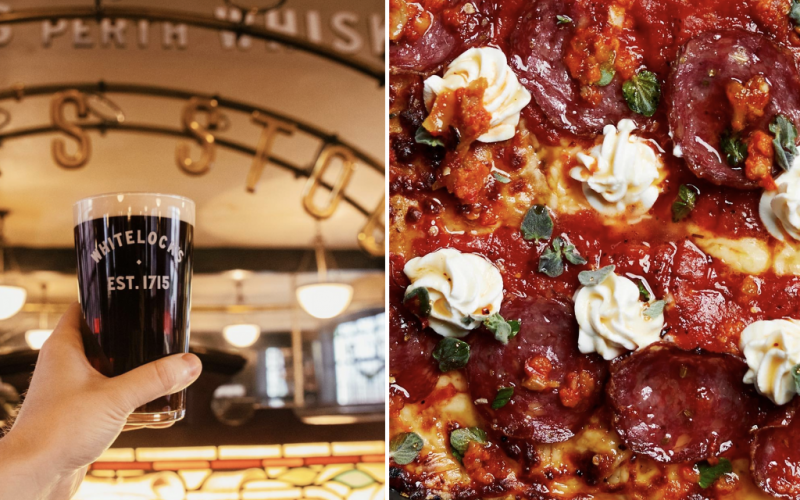 Taking over the former East of Arcadia building in the centre of Meanwood, the new tavern has been acquired by Whitelocks, who have a promised a particular focus on locality, bringing together a plentiful drinks menu with craft beers from Yorkshire and well-kept real ales, as well as a full selection of wines, spritz and a dedicated cocktail menu. Foodwise, indie pizza operators Well Oiled will be showcasing the best of Detroit-style slices from October 2022.
Find out more here.
Sistine Chapel Experience
Opening Tuesday 13 September 2022 | Versa Studio Leeds, Holbeck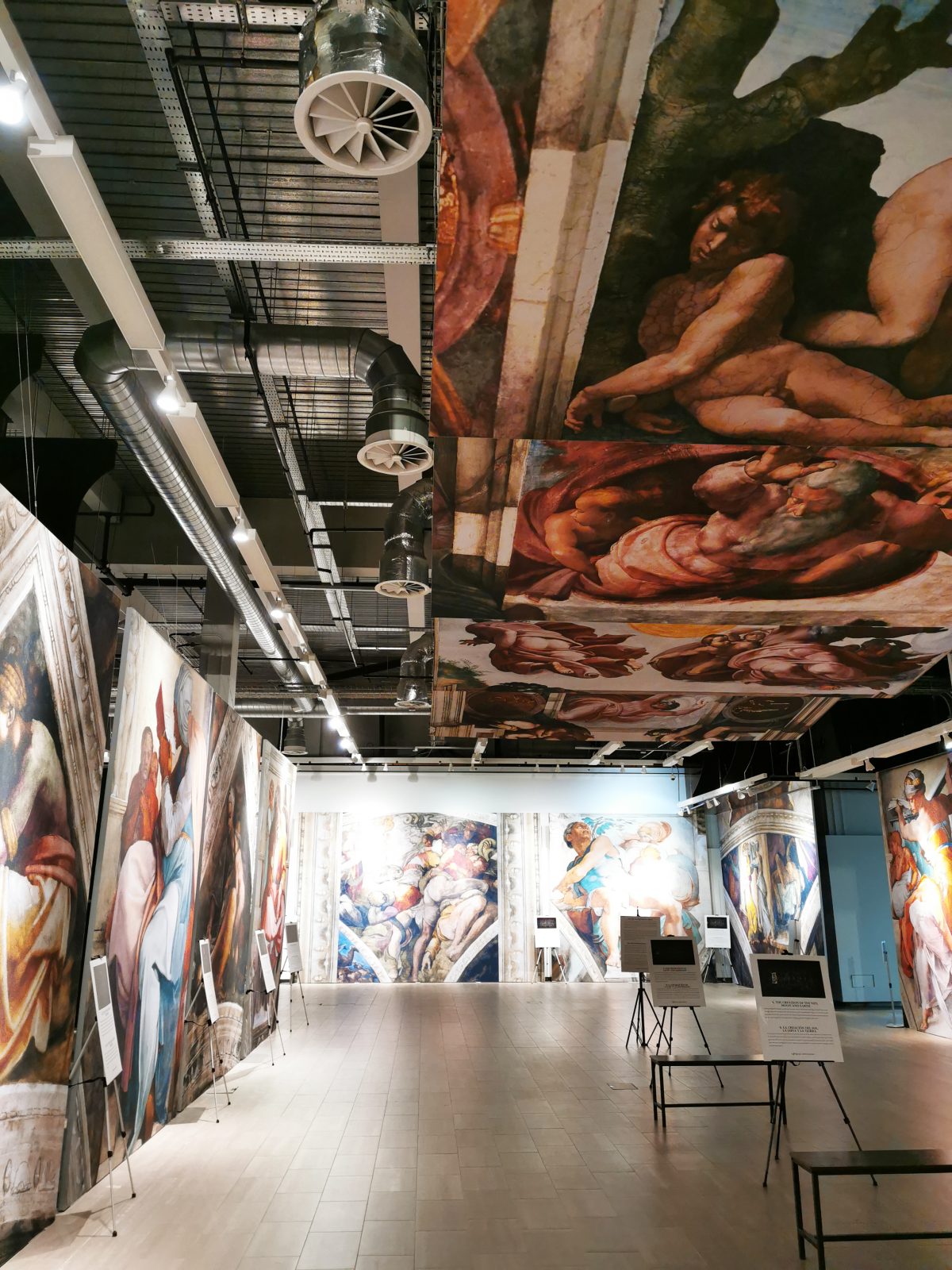 Previously, people would have to travel to Vatican City to see the collection of intricate paintings that cover the ceiling of the Sistine Chapel. But now the frescoes have been recreated as huge prints covering walls and ceilings, giving visitors a chance to see them on the same scale as Michelangelo. The art experience has already travelled to cities including London, Shanghai, Chicago and Berlin, and more recently in neighbouring Greater Manchester. Now coming to Leeds' Versa Studio Leeds in Holbeck, it gives a life-size perspective of this remarkable feat of artistry.
Find out more here.
Drift Stop
Opening September 2022 | Merrion Centre, Leeds city centre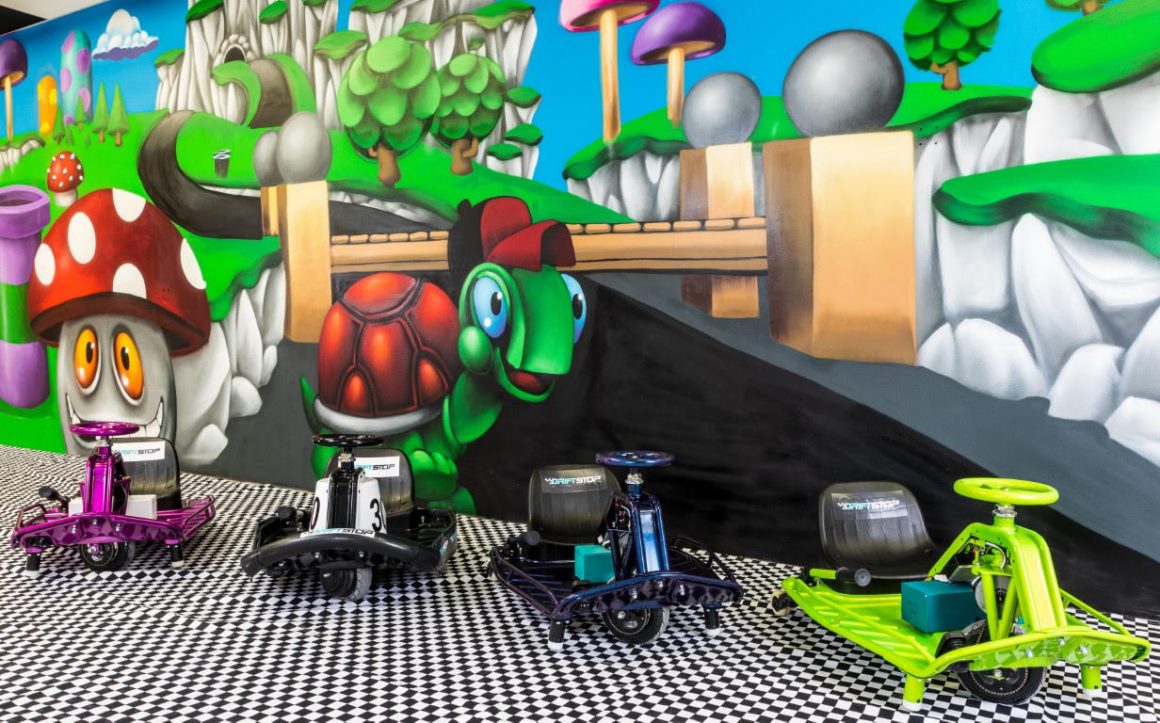 Drift karting is an adrenaline seeking adventure where drivers will zoom around the purpose-built track, competing against others to try and take home the trophy- and its coming to Leeds this month. Opening in the popular Merrion Centre in the heart of the Leeds Arena Quarter, Drift Stop will be joining some of the city's most popular independent national eateries, big brand restaurants, cafes and entertainment values.
Find out more here.
Van Gogh Immersive Experience
Opening Thursday 13 October 2022 | Regency Hall, Bradford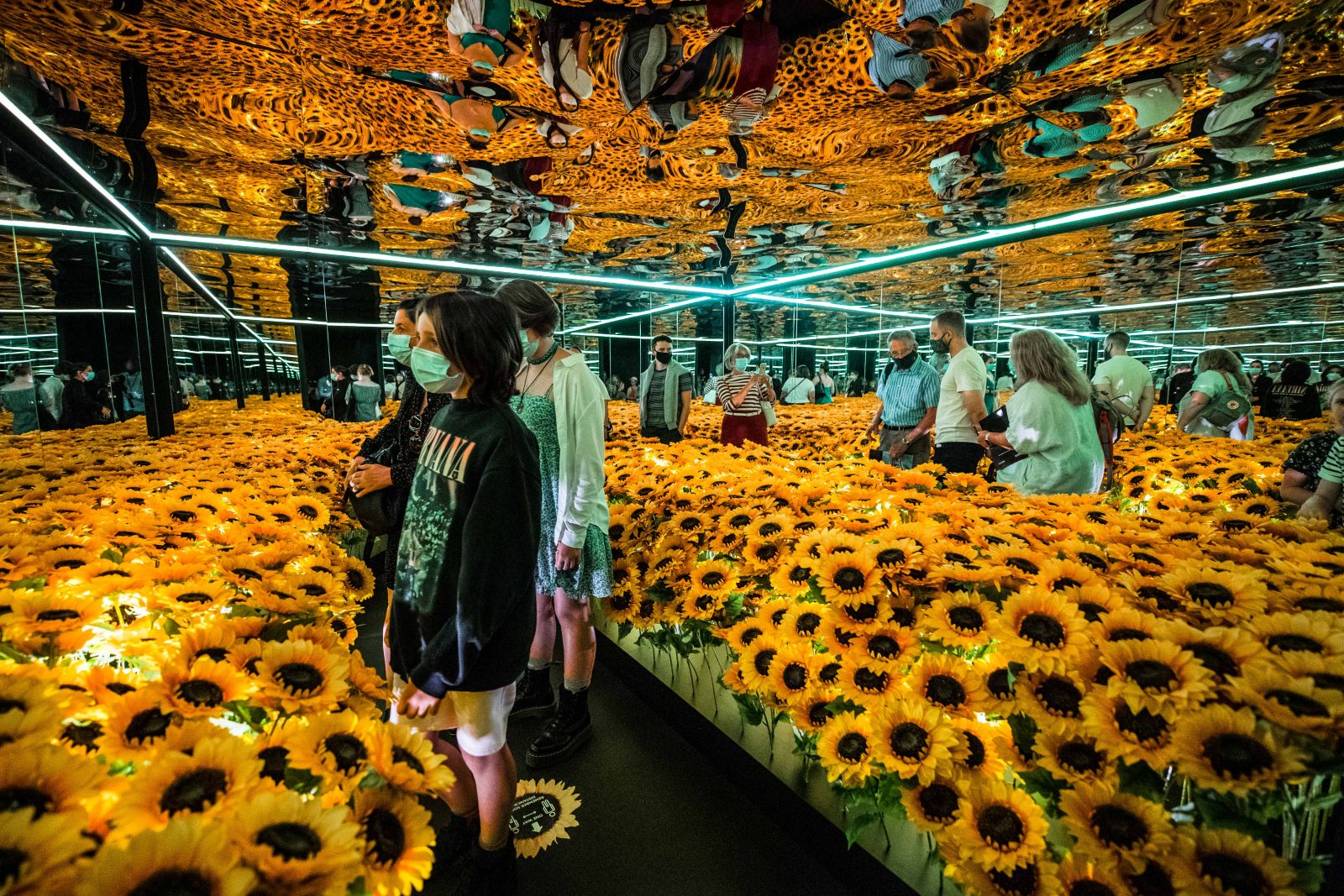 Having welcomed over eight million visitors in 70 cities around the world – including sell-out runs in London and Birmingham – the art and culture experience is now destined for Yorkshire; opening from Thursday 13 October 2022 at Regency Hall, Bradford. Van Gogh Alive takes people on a trip through the periods of Van Gogh's life that defined him as an artist – showcasing 3,000 images including iconic works like Starry Night, Sunflowers and lesser-known paintings inspired by his love of Japanese woodprints.
Find out more here.
Cut and Craft
Opening Monday 24 October 2022 | Victoria Quarter, Leeds city centre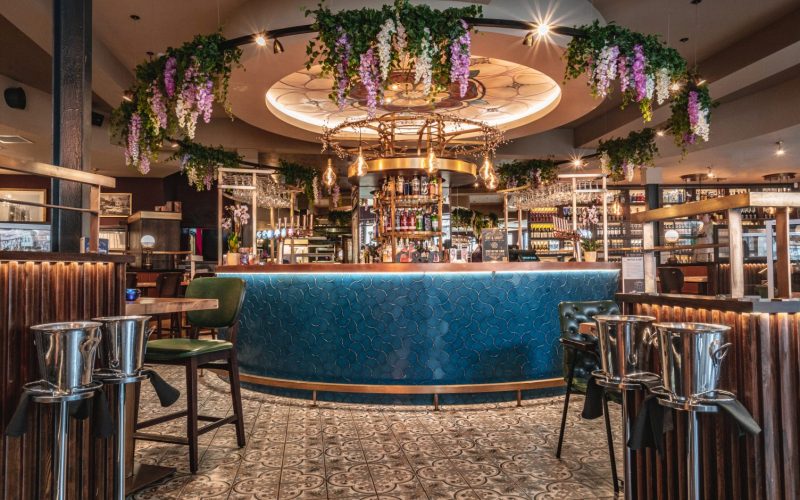 Think long hallways, high ceilings with a luxury hotel feel. A dimly lit bar will set the ambience for any intimate affair, with grand chandelier-esque fixtures sitting above velvet booths. Their signature flat iron steaks currently come from their in-house master butcher in York and leave nothing but empty plates and glowing reviews.
Find out more here.
Gong Cha
Opening date unknown | Merrion Way, outside Leeds Merrion Centre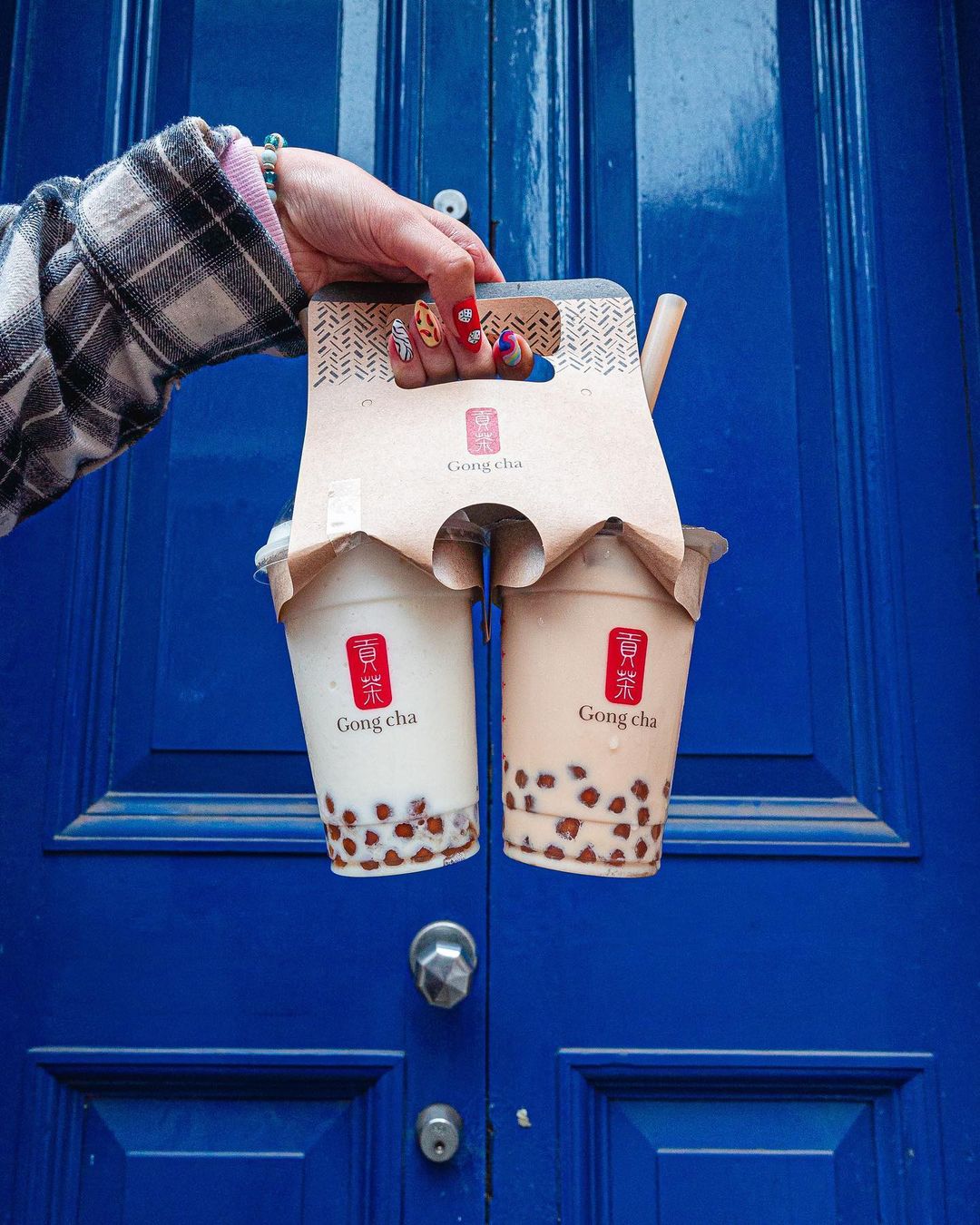 You might have spotted Gong Cha on a day trip to Manchester, London, Newcastle- or plenty of other UK cities, but Leeds is now finally getting a taste of its authentic boba tea. Promising to "provide the best quality – natural, healthy, freshly brewed – tea and beverages that are tailored to individual taste and preference", it sounds like we're in for a real sweet (or savoury) treat when the doors open here.
Find out more here.
Tsujiri
Opening date unknown | Outside Leeds Kirkgate Market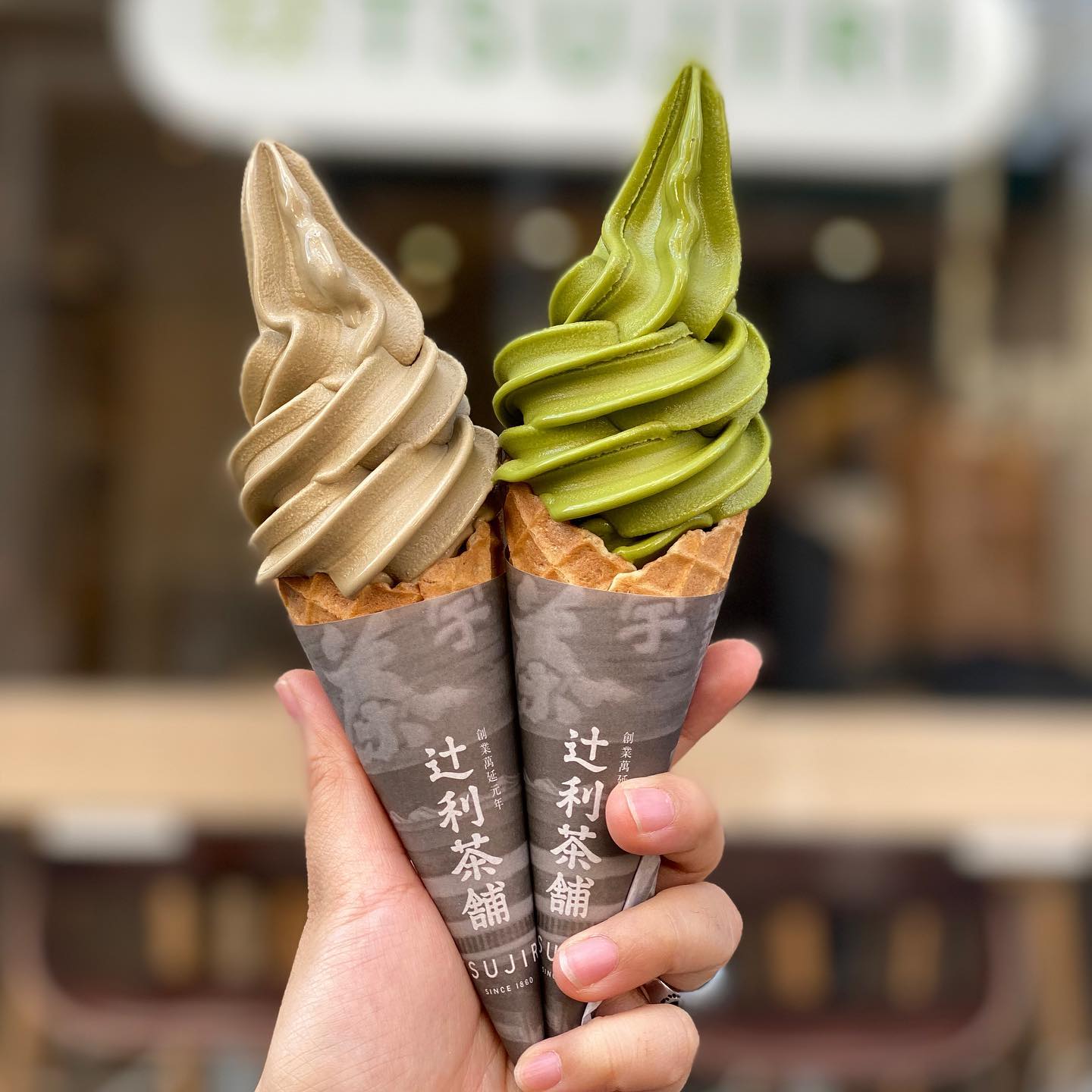 Having just opened in Manchester, Tsujiri is quickly expanding into Leeds with a store right outside the longstanding Leeds Kirkgate Market. Whilst there's little information about the new opening in Leeds, the Manchester foodie stop has brought "a traditional Japanese dessert menu, including sundaes built using matcha-flavoured ice creams, all matcha used in Tsujiri's desserts is sourced directly from Japan", according to The Manc.
Find out more here.
Adba
Opening date unknown | Albion Street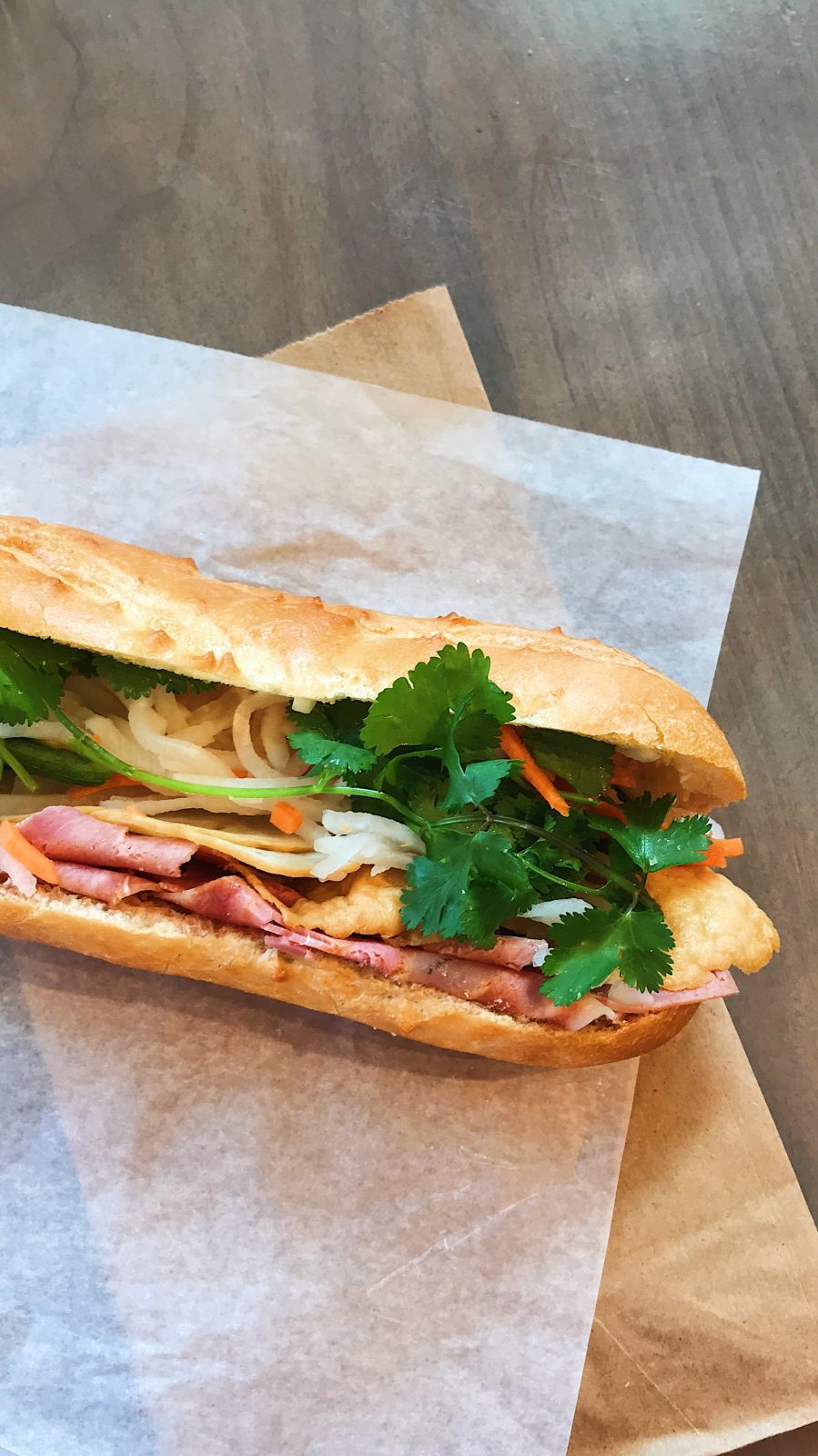 Bánh mì has become something of a sensation in Leeds recently, but soon you'll be able to grab the popular Vietnamese sarnie on your lunch break. Little has been revealed about Adba to date, but that hasn't stopped us drooling over the tasty options that are yet to come upon opening.
Golf Fang
Opening date unknown | Redcote Lane, Burley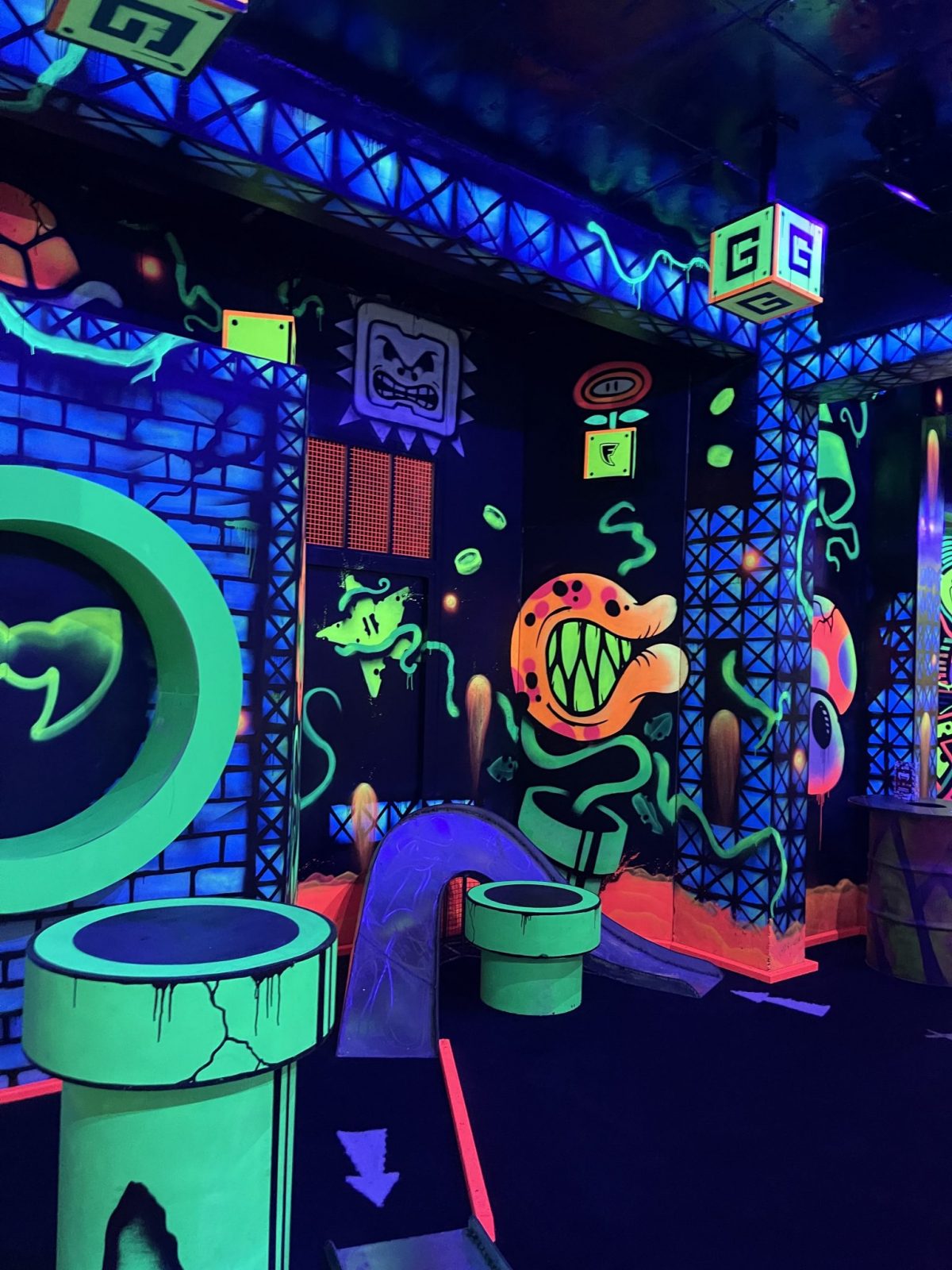 This may be a golf-first opening, but the street food options here are set to attract plenty of attention in its own right.
Set to open in late autumn 2022, the Liverpool-born entertainment-street food-crazy golf concept will land just moments form the city centre and set up on Redcote Lane, Kirkstall. The will be a full 18 hole course to get through, with ample opportunity to see some familiar faces, like TV's Jeremy Kyle on the course as well as some of Gold Fang's best known holes like the Teddy Picker and Tunnel of Love on their themed courses.
TADA
Opening date unknown | Otley Road, Headingley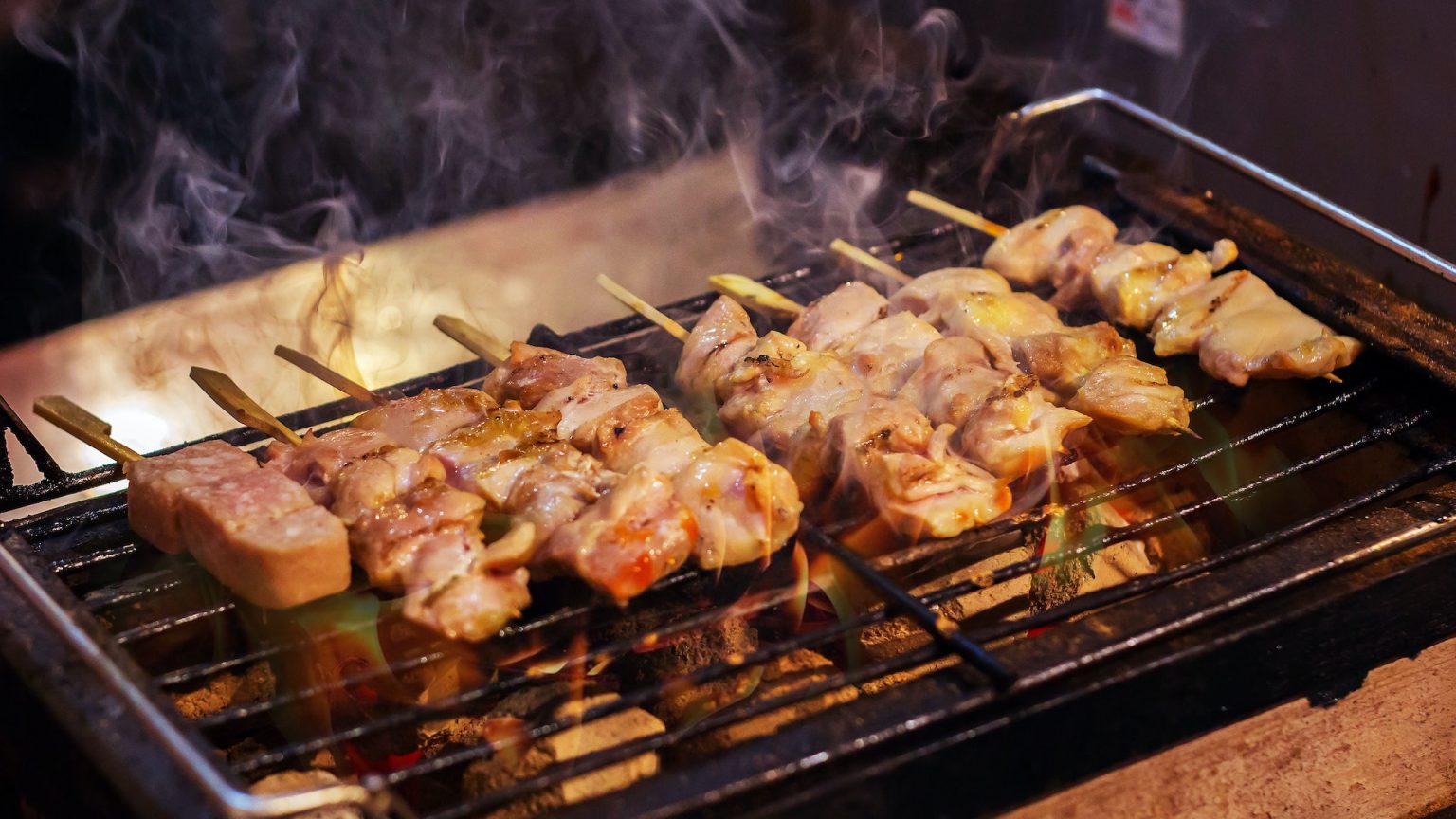 There's a huge array of eateries and cuisine in and around Headingley, and now with new kids on the block TADA joining Otley Road, you'll be able to dine on Japanese cuisine as well.
The restaurant will be split across two floors. The bottom floor will serve as a traditional sushi bar and the top will serve grilled yakitori skewers and bowls of comforting ramen alongside a carefully curated list of trendy cocktails, sakes and Japanese whiskeys. Set to open this summer, we can't wait to try it out.
Feature Image- PGHL