Remember the days where you couldn't get a vegan meal in a restaurant?
Or if you did, you were looking at a small salad-filled burger that was sad and tasteless. We're incredibly grateful that those days are over.
The Leeds vegan scene has grown from a few indie food trucks to dedicated restaurants and bars, speciality dishes and a wealth of tasty treats, all free from animal produce.
TripAdvisor have recognised over 500 vegan-friendly restaurants in Leeds city centre, with an impressive selection of plant-based burgers on offer.
We've rounded up our favourites, so that no matter who you're out with in Leeds, you can grab a bite to eat …
Slap and Pickles: Hey Hot Stuff Burger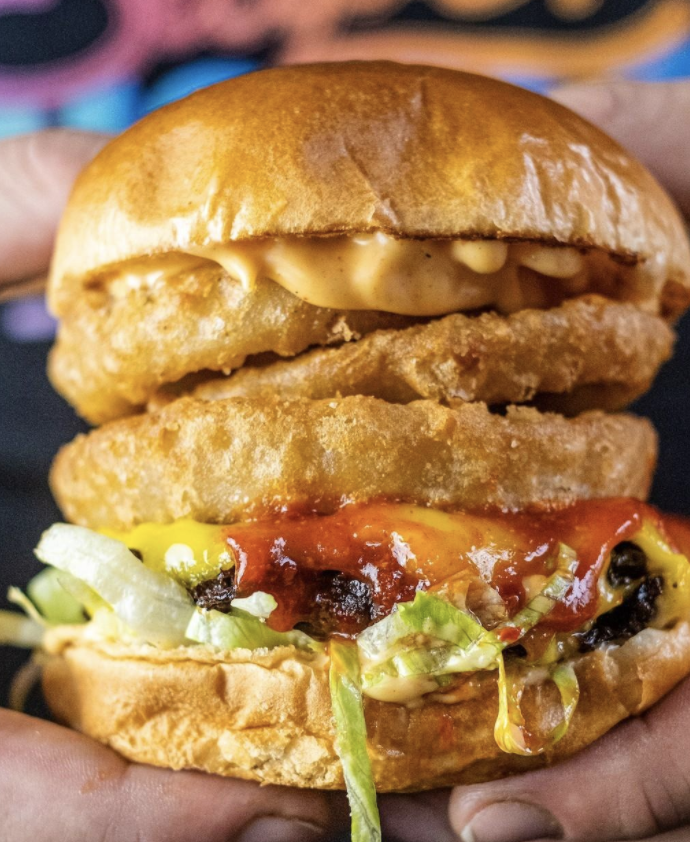 Turn up the heat for the Vegan Hey Hot Stuff burger from resident kitchen Slap and Pickles. Using Moving Mountains vegan patties, the plant-based burgers are loaded with vegan cheese (the stringy kind), onion rings, jalapenos and roquito chillies and then dressed in shredded lettuce, pickles, hot sauce and their exclusive vegan Hey Hot Stuff mayo. This sauce-covered burger is served in a toasted brioche bun.
The entire Slap and Pickles menu is vegan friendly as the restaurant offer a meat, veggie and vegan version of all their burgers, as well as plenty of their sides. Try the Vegan Duck Fries piled with vegan hoisin 'duck', spring rolls and chillies, for the ultimate meat-free meal deal.
Nation of Shopkeepers: This Isn't Chicken Burger
Nation of Shopkeepers have a dedicated plant-based menu, giving vegans and vegetarians the same love and attention as meat-eaters. Better still, every Tuesday all their burgers are part of their 2 for 1 offer, so you can grab a bargain bite without having to make the trip with a fellow vegan.
Their This Isn't Chicken Burger is enough to convert any carnivore though. We're talking pickled red onion, smashed avocado, sweet chilli sauce, topped with vegan cheese and a pickle, all wedged between a crispy fried vegan chicken patty and two sesame seed burger buns. You can grab two sides for an extra £4 too, including padrón peppers and triple-cooked chips.
Absurd Vird: Korean BBQ Burger
Absurd Vird are the takeaway for vegans in Leeds. Specialising in burgers, chkn and vaffles: that's vegan chicken and waffles. Described as compassionate soul food, Absurd Vird is the pick-me-up comfort takeaway you didn't know you needed but will find impossible to forget.
The Korean BBQ Burger is a particular treat you can get delivered right to your doorstep. Filled with Chik'n fillet and Kimchi, this Asian-inspired dish is topped with pickled cucumber, Vegan Sriracha mayo and crispy onion rings. Make it into a meal with some sweet potato or garlic fries and a small 'bucket of beer'.
Fat Annies: The Mexicana Burger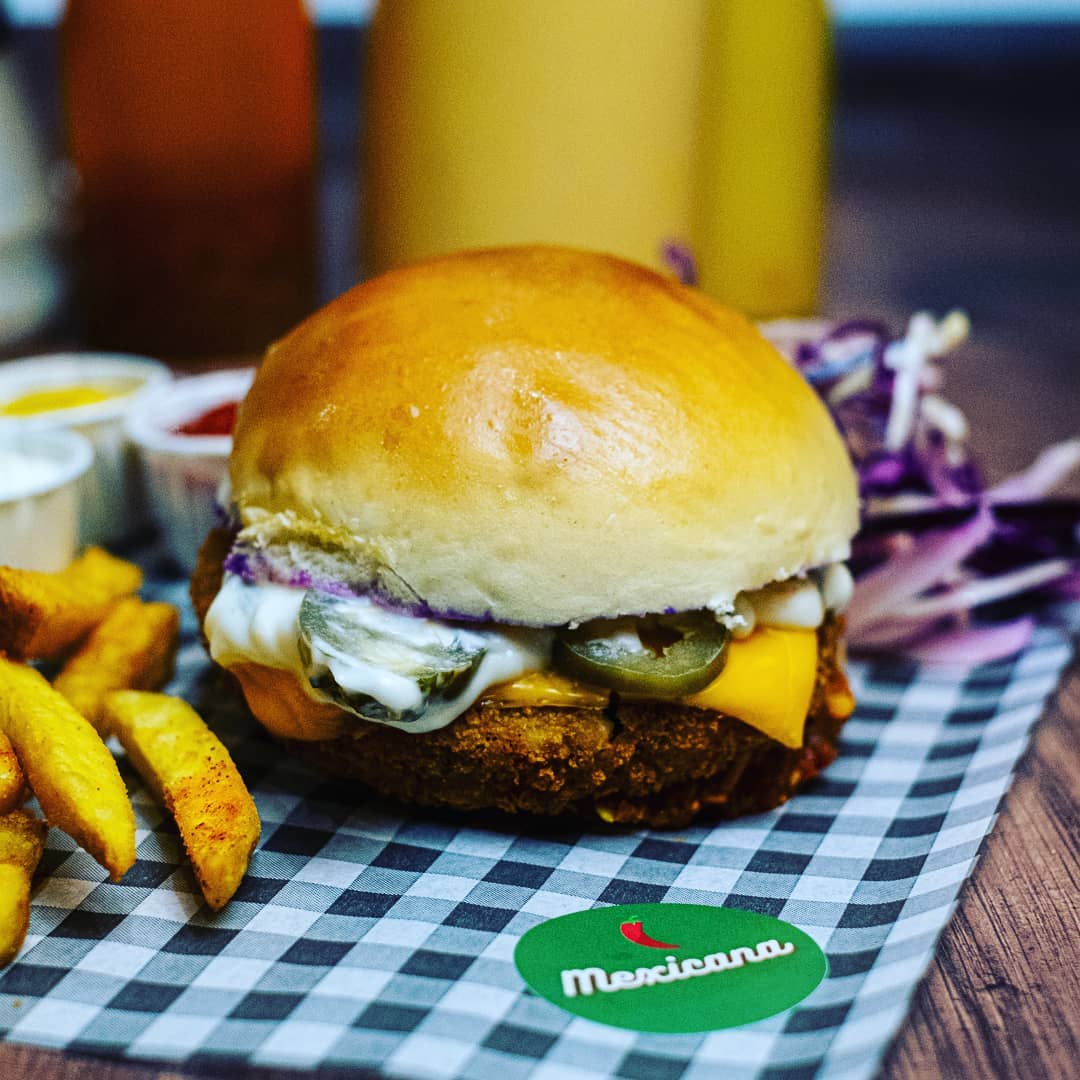 Over at the Kirkgate Markets, Fat Annies is a hidden treasure every vegan needs to have on their agenda. The stall made made the decision to go meat and meat product free in November 2020 after reading a UN Climate report and have gone from strength to strength ever since. Their menu features hot dogs and fries, but it's their burgers that make the brand one of the best-loved vegan eateries around.
The Mexicana burger is made up of a spicy bean burger base, topped with vegan cheese, salsa, mayo, jalapenos and nacho crunch. For a spicy meal deal, you can add some Chilli Cheese Fries, complete with jackfruit chilli and stringy cheese-nacho crunch, as well as adding a soft drink of your choice.
Punk Vegan- BBQ Boi Burger
The Hyde Park cafe and takeaway are a student favourite when it comes to vegan fast food. The small business pride themselves in creating all their menus in-house and are completely transparent about all ingredients. There are on hidden 'nasties' here, just plant-based food that comes from the heart.
The BBQ Boi is the best way to taste the Deep South without getting on a flight. Made up of a 'Beef' patty with 'cheeze', creamy slaw, crispy bacon, barbecue sauce and an onion ring: the burger has some of the stringiest 'cheeze' around. Plus the black bun makes it perfect for the 'gram.
Feature Image- Punk Vegan