Number nine on the Otley Run has some great boozy options for non pub crawl weekends.
Anyone who has popped their head into the Hyde Park pub, will know its a student paradise. There's pool tables aplenty, cheap drinks that come with a discount if you're in education and nobody bats an eyelid if you rock up in fancy dress.
If you've ever taken on Leeds' famous Otley Run, you'll recognise this stop as one of most atmospheric with Indie classic tunes and disco lights that bring the small pub to life for the weekend. Now, there's another reason to visit the popular watering hole, and you don't need any fancy dress outfits.
Instead of downing fourteen pints at different pubs, Hyde Park is offering you the chance to reserve a table (no squeezing yourself between bar stools) and sit down for two whole hours before the Otley runners come flying through the door, whilst treating yourself to unlimited pints, gins and drinks galore.
Expect a full array of alcoholic options like Prosecco, Gordon's pink gin fizz, draught pints of Amstel and Peroni and soft drinks as well as sweet-tasting cocktails like Passionfruit Bellinis, Aperol Spritz, as well as Virgin Mojitos and Espresso Martinis.
For just £5 extra, you can upgrade your bottomless options to a wider range of beers (essentially any craft beers on tap) as well as selected gin and tonics, served as 25ml single servings. Hyde Park hint that there's more to their fiver upgrade stating on their website that you can ask a bartender for the full range of options.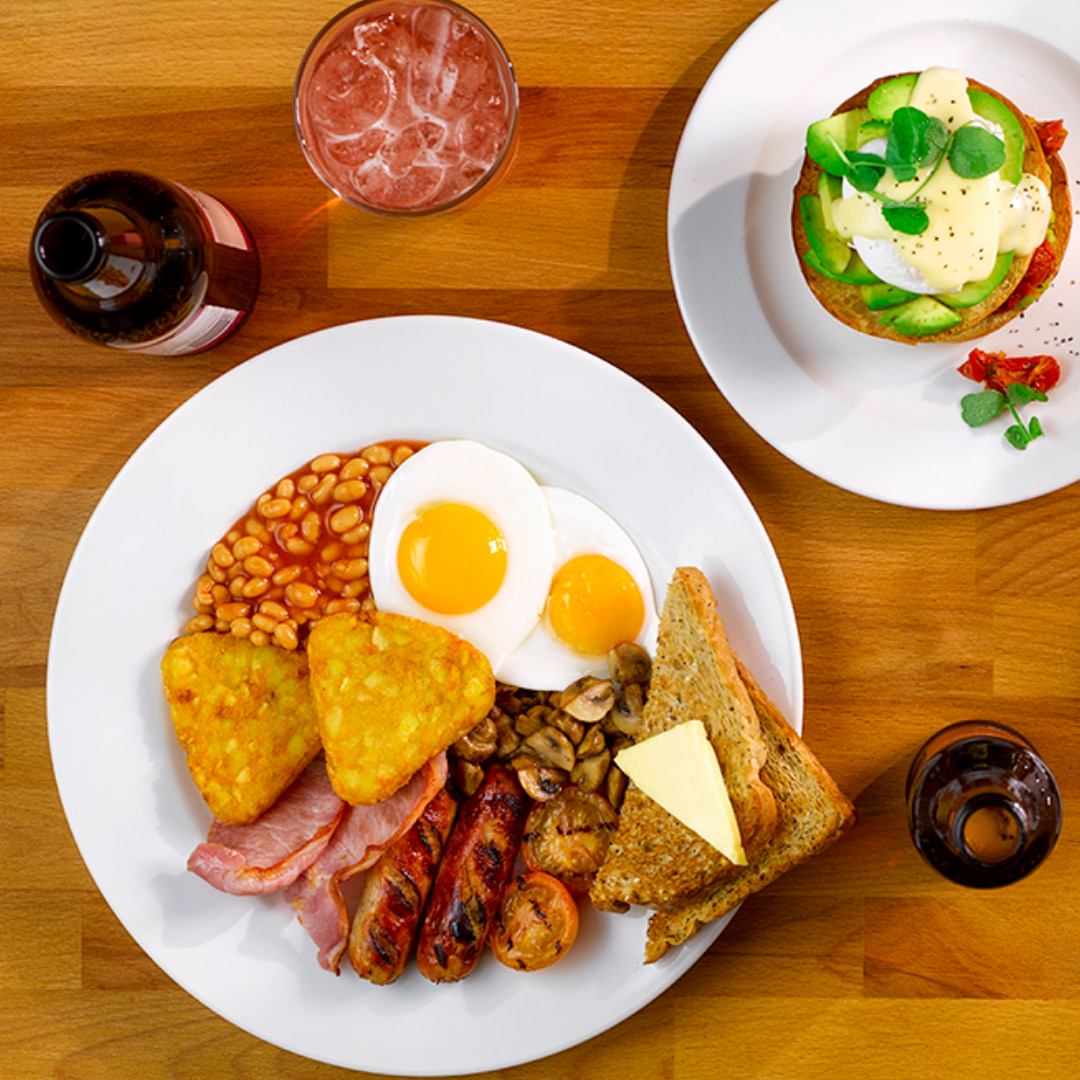 The food options are just as exciting with a choice of either a: brekkie, burger or pizza on offer.
On the breakfast menu, there's your classic full English breakfast, as well as a vegetarian alternative as well as avo on toast, French toast sticks with raspberry coulis and the breakfast stack: a toasted bread bun layered with cheesy beans, crispy bacon, a poached free-range egg and Hollandaise sauce.
Over on the burger menu, there's cheese and bacon on either chicken or beef patties, as well as a vegan Moving Mountains B12 burger for those tempted to opt for a plant-based option.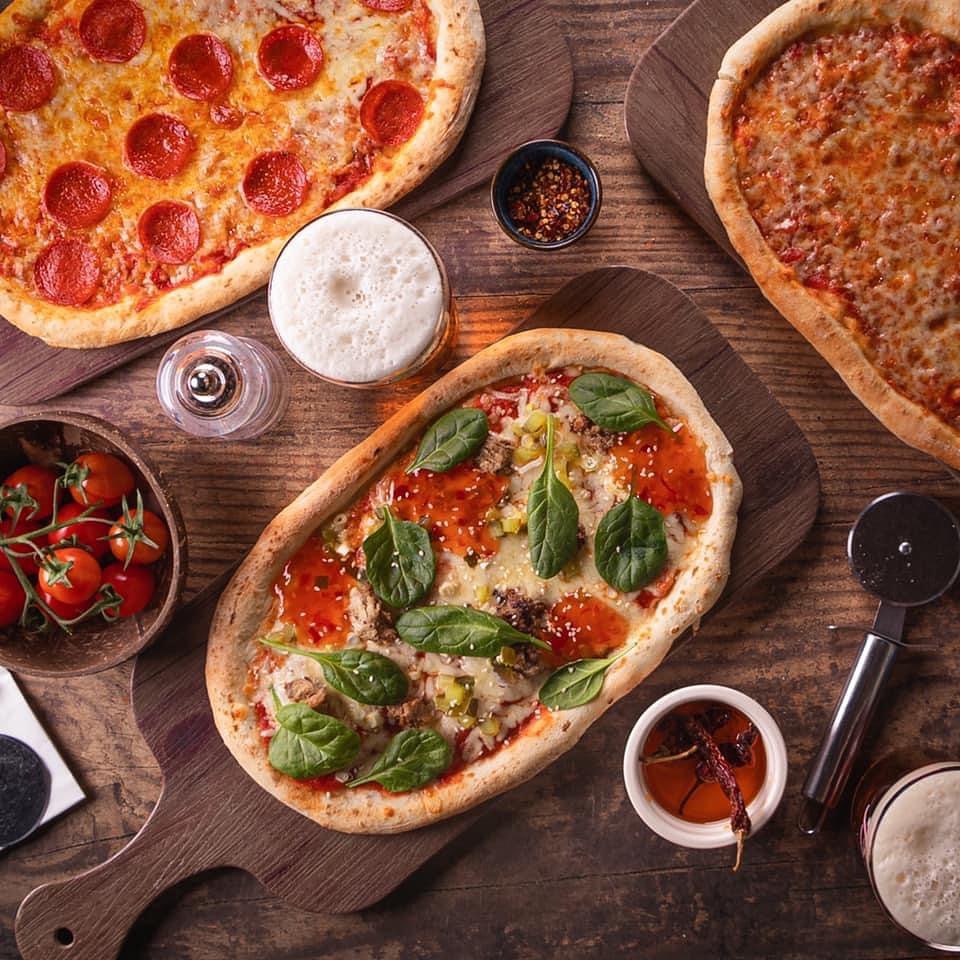 The pizza menu is loaded with meat, so expect the likes of spicy pepperoni, slow-cooked hickory-smoked BBQ beef burnt ends, streaky bacon and chicken as your toppings of choice.
All this comes to just £25 per person and we can't think of a better way to kick off the weekend without the hangover of the Otley Run. Just make sure you don't sleep in, this one's only available until 1pm on the weekends.
Read More: There's a new arcade-themed bar opening 30 minutes from Leeds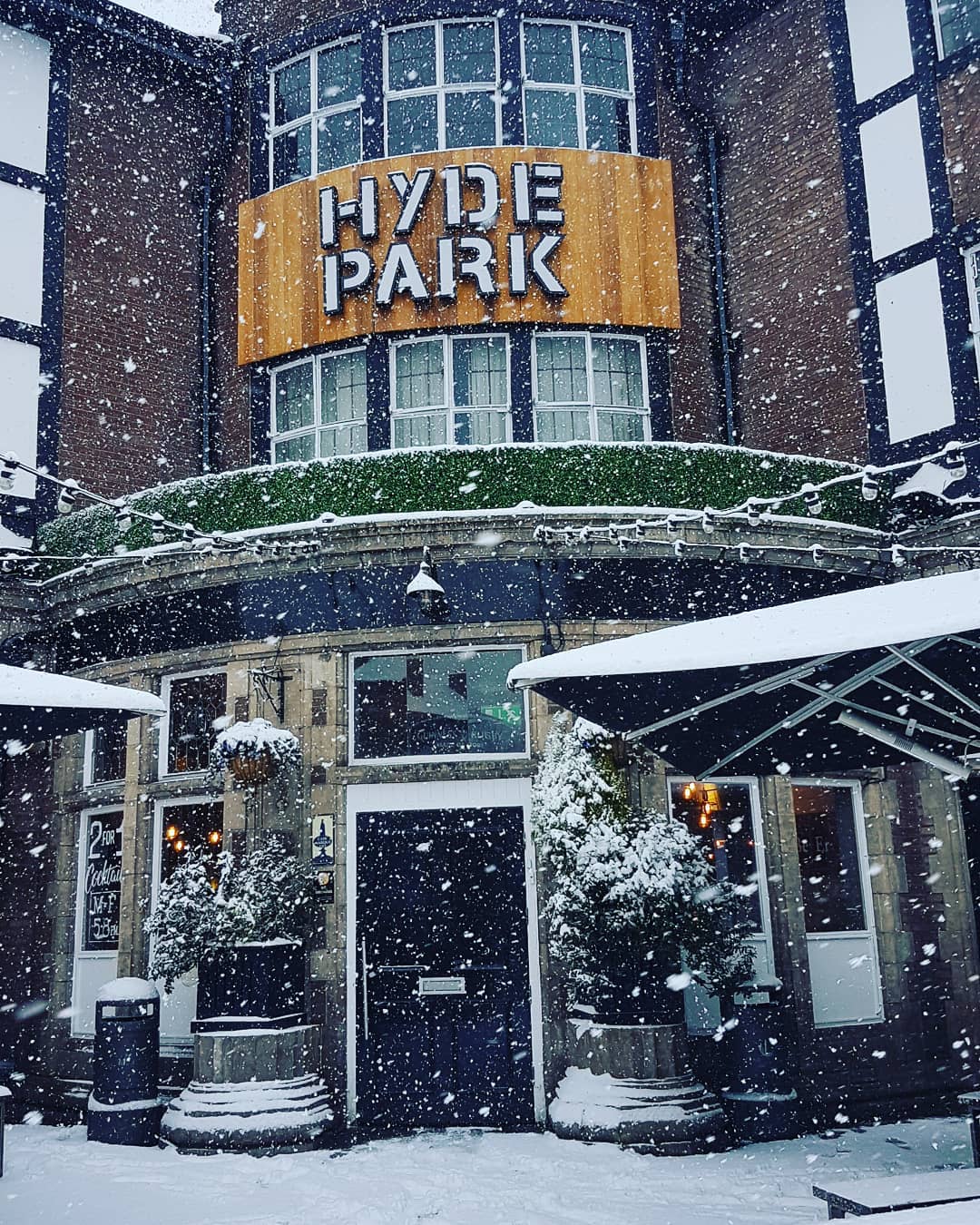 For more information, including how to book a table at the Hyde Park bottomless brunch, you can visit their website.
Feature Image- Hyde Park