From candlelit dinners and live music to cookery competitions and painting masterclasses, here's how you can start feeling the love this Valentine's.
Valentine's Day is just around the corner and if you're feeling unsure on how to celebrate it, then we've pulled together a list of activities and experiences for you to get up to.
Whether you're celebrating with your significant other, a group of mates or just treating yourself (which you absolutely should), we all deserve to feel loved up at this time of year.
So whack out your diary, keep reading and get planning your next date night.
Listen to live jazz at The Domino Club
 

 

 

View this post on Instagram

 

 

 
Hidden behind a gentleman's barbershop in the Grand Arcade you will find The Domino Club – a moody, sexy, late night jazz bar which makes for the ultimate date night spot.
Take a seat at a candlelit table, order your favourite cocktail and watch the magic unfold. They host live musicians every night who showcase some of the best jazz, blues, funk and soul that you can find in the city.
Once you're nestled in here, we can guarantee that you won't want to go anywhere else. If you're visiting on a Friday or Saturday night then booking is advised and can be done here.
Take a stroll around Kirkstall Abbey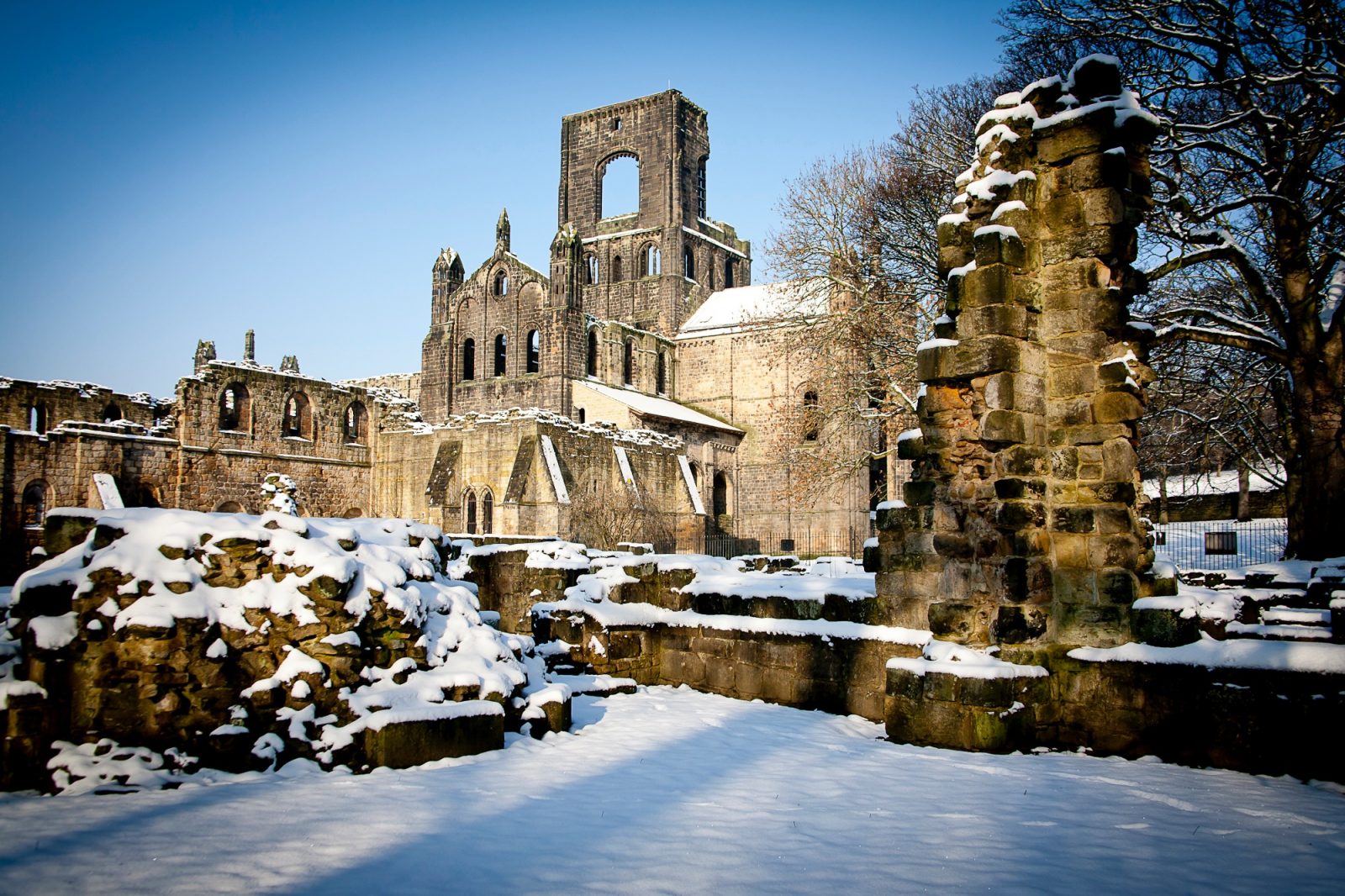 Kirkstall Abbey is one of the most beautiful ruined abbeys in all of Britain, and we are extremely lucky to have it on our door step. There's nothing better than taking a romantic stroll around the grounds, hand in hand, with the whooshing sound of the River Aire acting as your soundtrack.
Come rain or shine, this magnificent abbey looks astonishing any time of year and is well worth the trip out of the city centre.
Relax and unwind at Iveridge Hall Spa
Fancy a dip in a hot tub? Then head to Iveridge Hall Spa, a family-run independent business that offer incredible, luxury spa experiences.
You and your loved one can enjoy some well deserved TLC by relaxing in a private hot tub and unwinding in an outdoor therapy spa pool. It's the perfect opportunity to catch up with one another and forget about the stresses of the outside world. You can even book a couple's massage for that extra special, luxury treat.
Read more: A new Holistic Spa Garden with private hot tubs is opening in Leeds next week
Enjoy a candlelit dinner at The Ox Club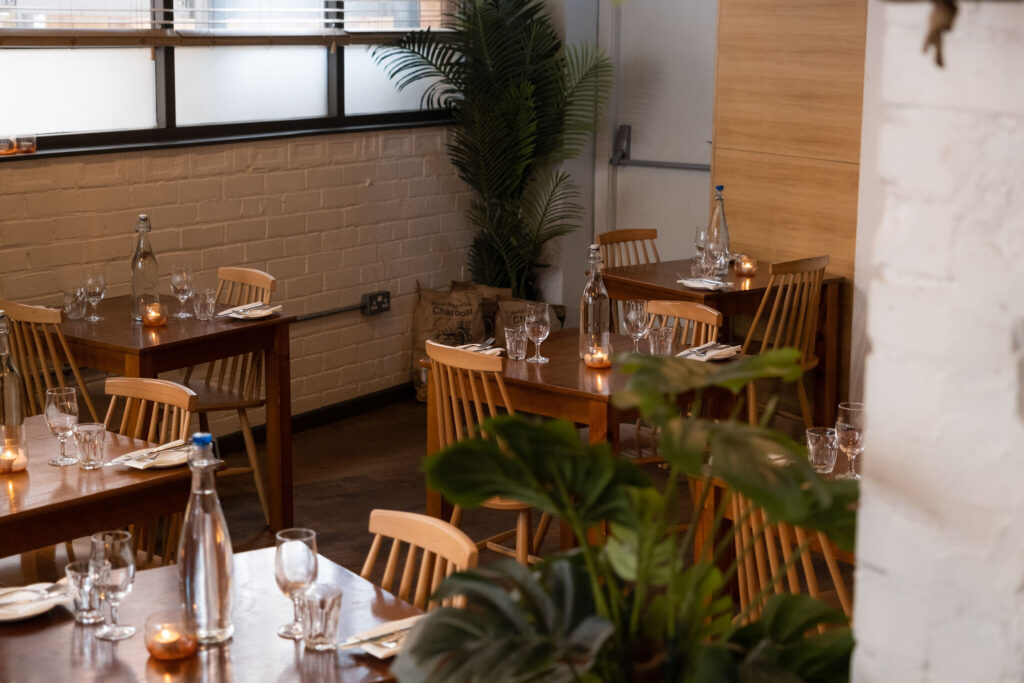 There are loads of romantic restaurants in Leeds, but we have a soft spot for The Ox Club and it's warm, comforting atmosphere. Expect exposed brick walls, warm lighting, gorgeous wooden furnishings and pops of colour via eye-catching art work.
Specialising in live-fire cooking, the food here is astonishing. Opt for the 1kg Highland cote de boeuf to share alongside a brilliant bottle of red and finish with the Basque cheesecake topped with blood orange and fennel marmalade.
Trust us when we say that a meal at The Ox Club is one you won't forget easily, making it the perfect choice for Valentine's Day.
Enjoy a cocktail at Below Stairs
There's nothing more romantic then a dimly lit, secret cocktail bar where you and your loved one can stare into each other's eyes over a martini or two. And Below Stairs is just that – a trendy, speakeasy style bar located on South Parade that is an absolute drinking gem hidden in plain sight.
Expect an incredible, interactive drinks menu alongside impeccable service and ultimate, romantic vibes (if you can find it that is).
Compete at Ready Steady Bake It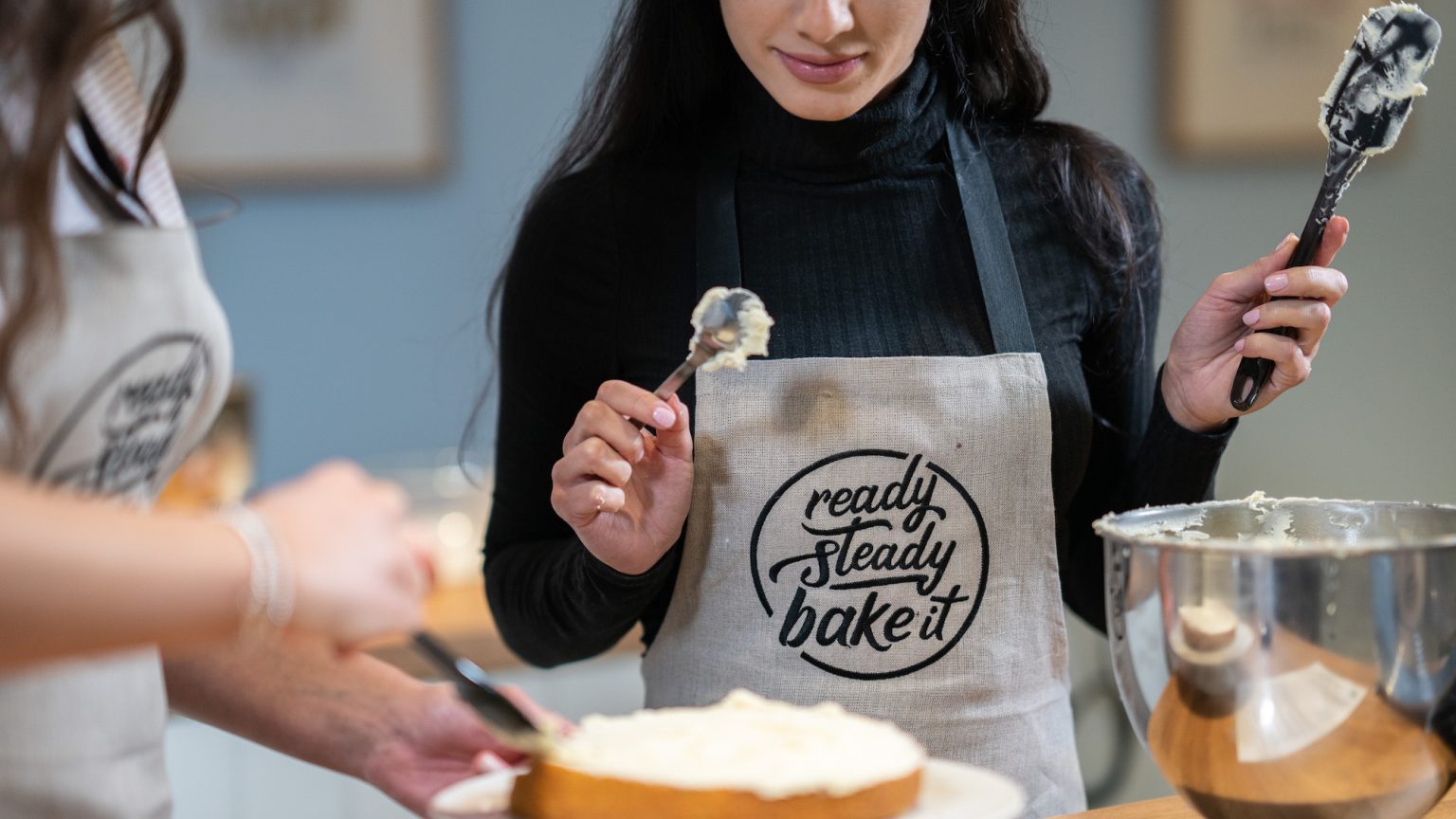 If you're both fans of The Great British Bake Off, then this fun activity will be right up your street this Valentine's Day. Ready Steady Bake It give you the opportunity to live out your bake off fantasies for the day, you'll be given all the ingredients and instructions to make a delicious cake or sweet treat and all you have to do is work together to create a showstopper that will impress the judges.
You'll be given ninety minutes and at the end of it one team will be crowned the winner after a round of critiquing by the experts, even if you don't win though you can still take your creation home with you.
Go head to head at Roxy Ballroom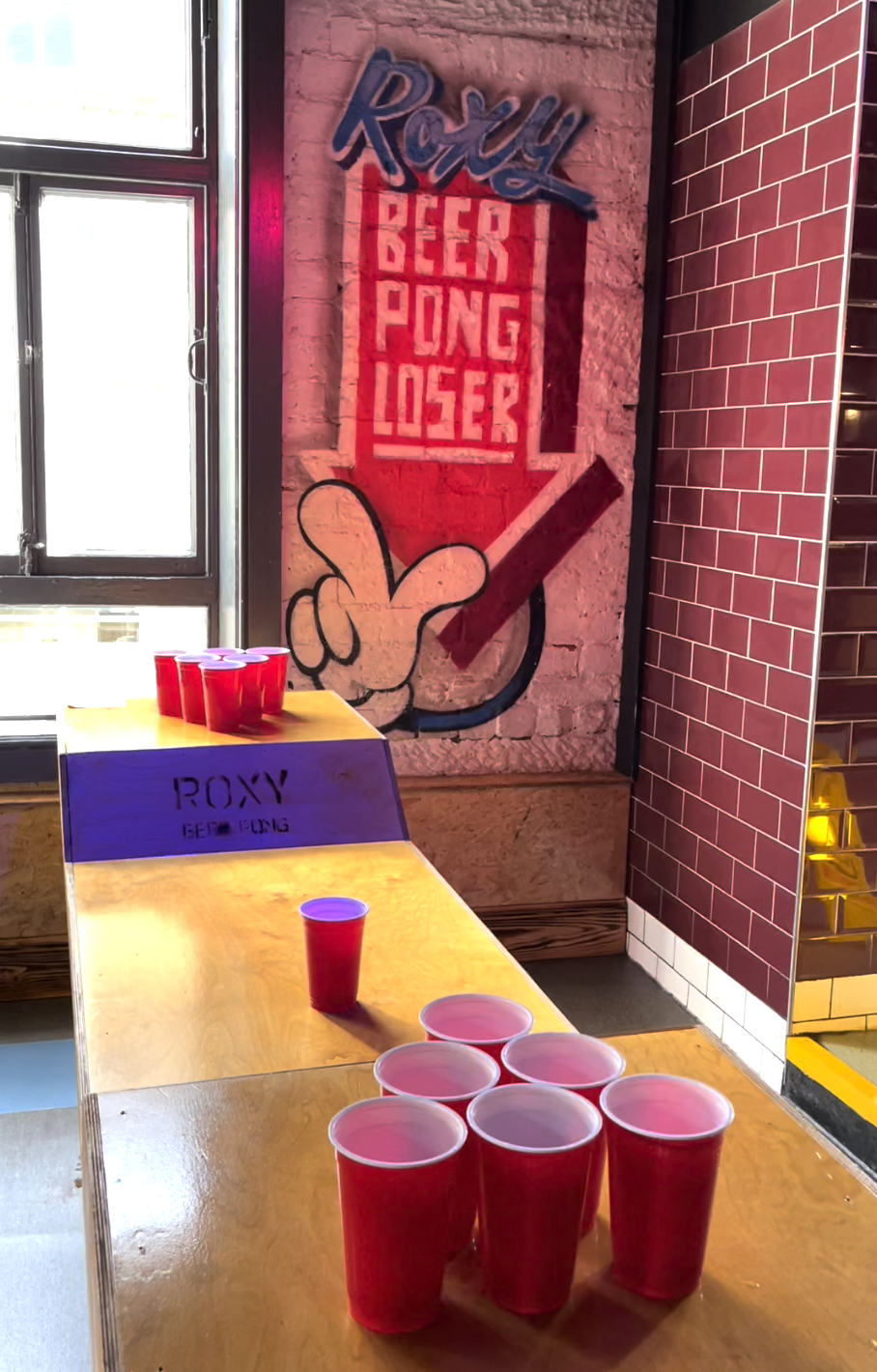 If you're a competitive couple then you will want to head down to Roxy Ballroom immediately to try your hand at their huge list of games. Challenge your partner to a game of shuffleboard before taking the party to the pool table to see who the ultimate winner is.
You can do all this with a delicious cocktail in hand whilst tapping your toe to their iconic rock and indie soundtrack.
Take a cookery class together at home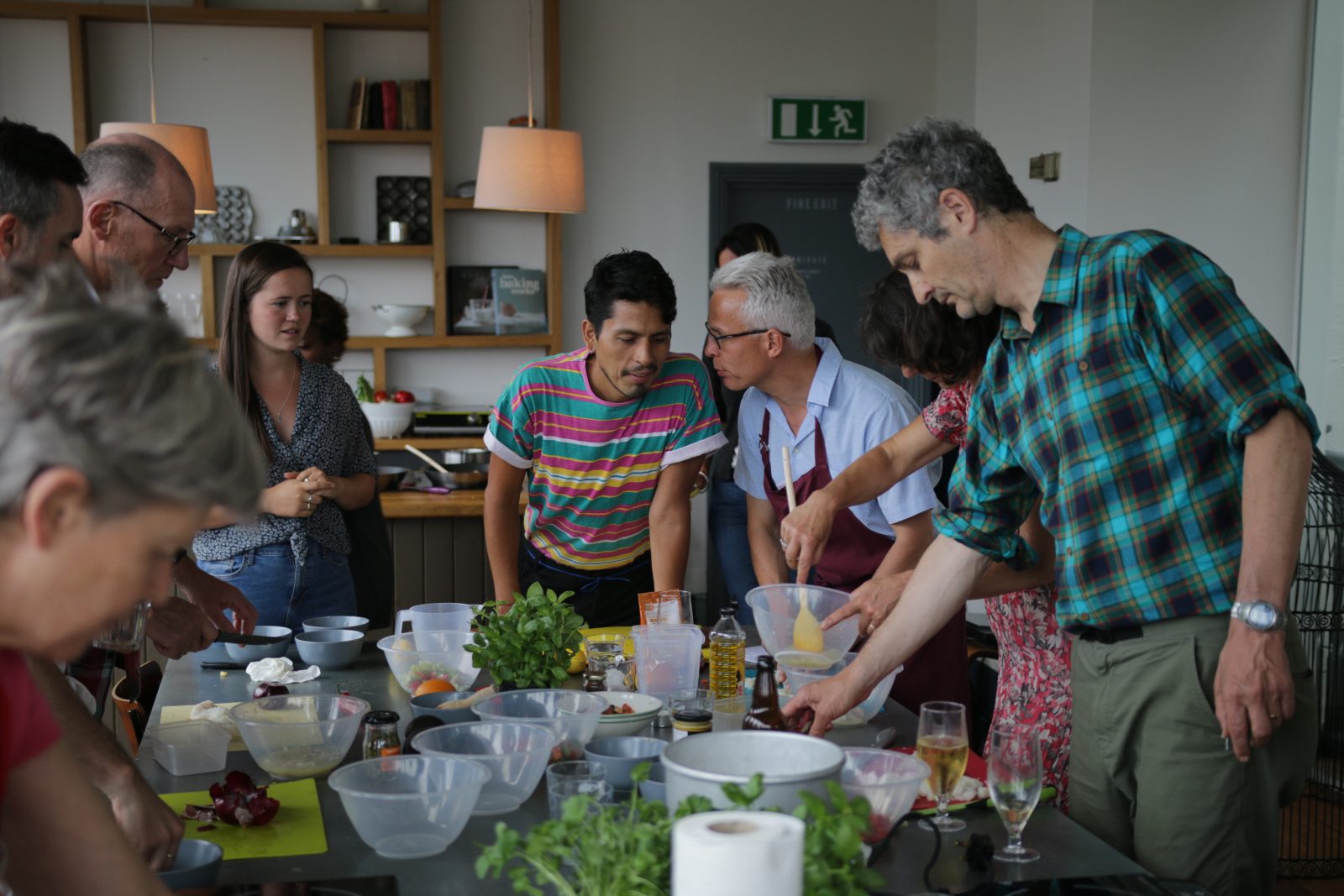 If you're fancying a night in but still want to indulge on some delicious food, then why not whip up a storm at home by following a virtual cook-along session.
Migrateful is a critically acclaimed social enterprise supporting asylum seekers, refugees and migrants to teach their traditional cuisines to the public as a way to access employment and integration in the UK. It's the perfect opportunity to learn some new culinary skills together whilst supporting the lives of their refugee chefs.
The classes are conducted via Zoom with all participants receiving a list of ingredients and equipment before hand. Expect a delicious meal to enjoy at the end of it as well as the privilege to take a look into someone else's culture and stories.
To find out more, take a look at Migrateful's website.
Get artsy at Paint A Pic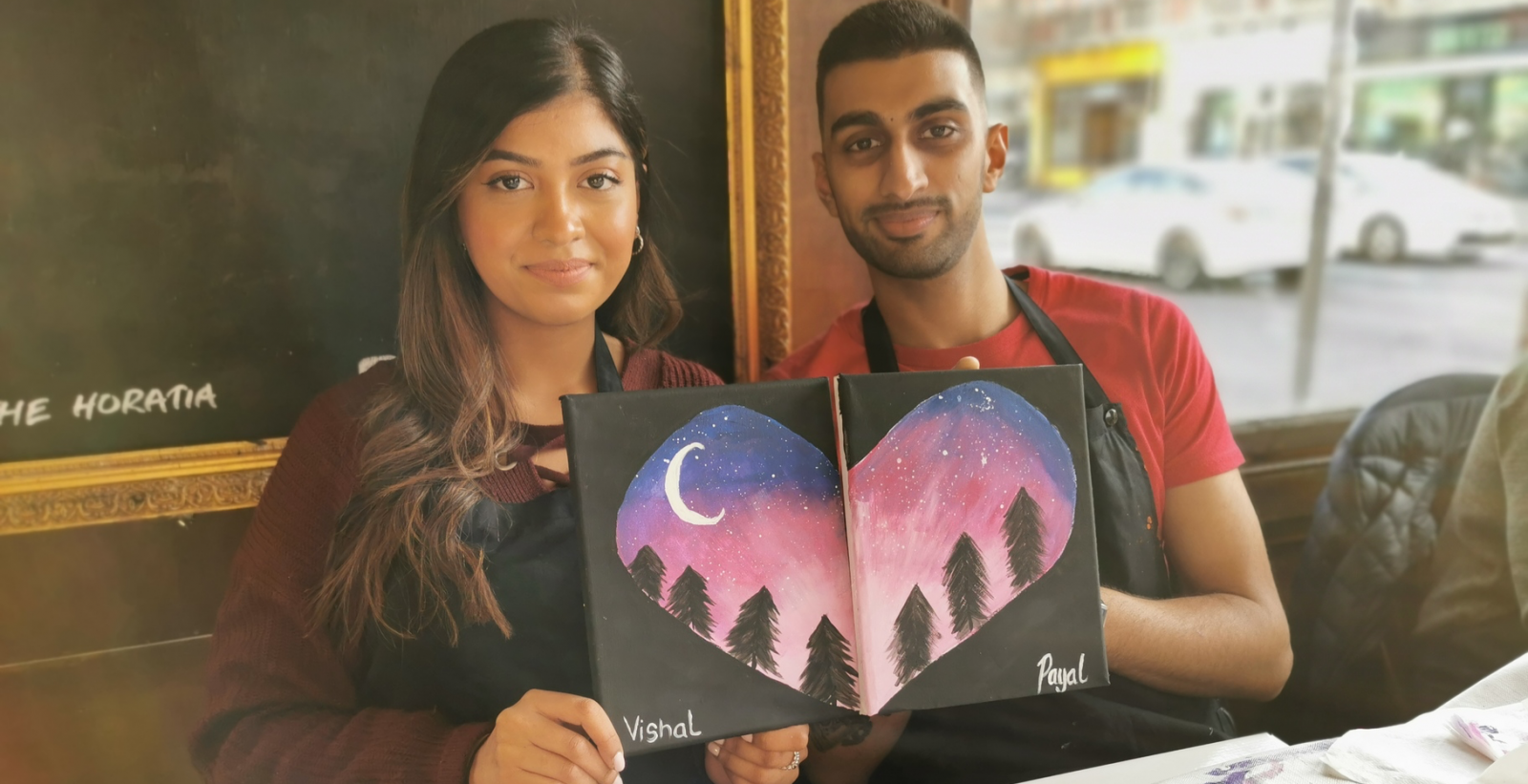 For the creative types, this is 100% the activity for you. Paint A Pic is a super fun event that combines drinks with a crafty art class. Expect to sip your way through delicious tipples all whilst creating a Picasso like masterpiece to take home with you.
They host events across the city numerous times a week and each event has a different theme. You could be painting a romantic sunset, a beautiful landscape or an eye catching portrait – no experience is needed and it's the perfect opportunity to get your Bob Ross on.
To have a look at their upcoming events, take a peek at their website.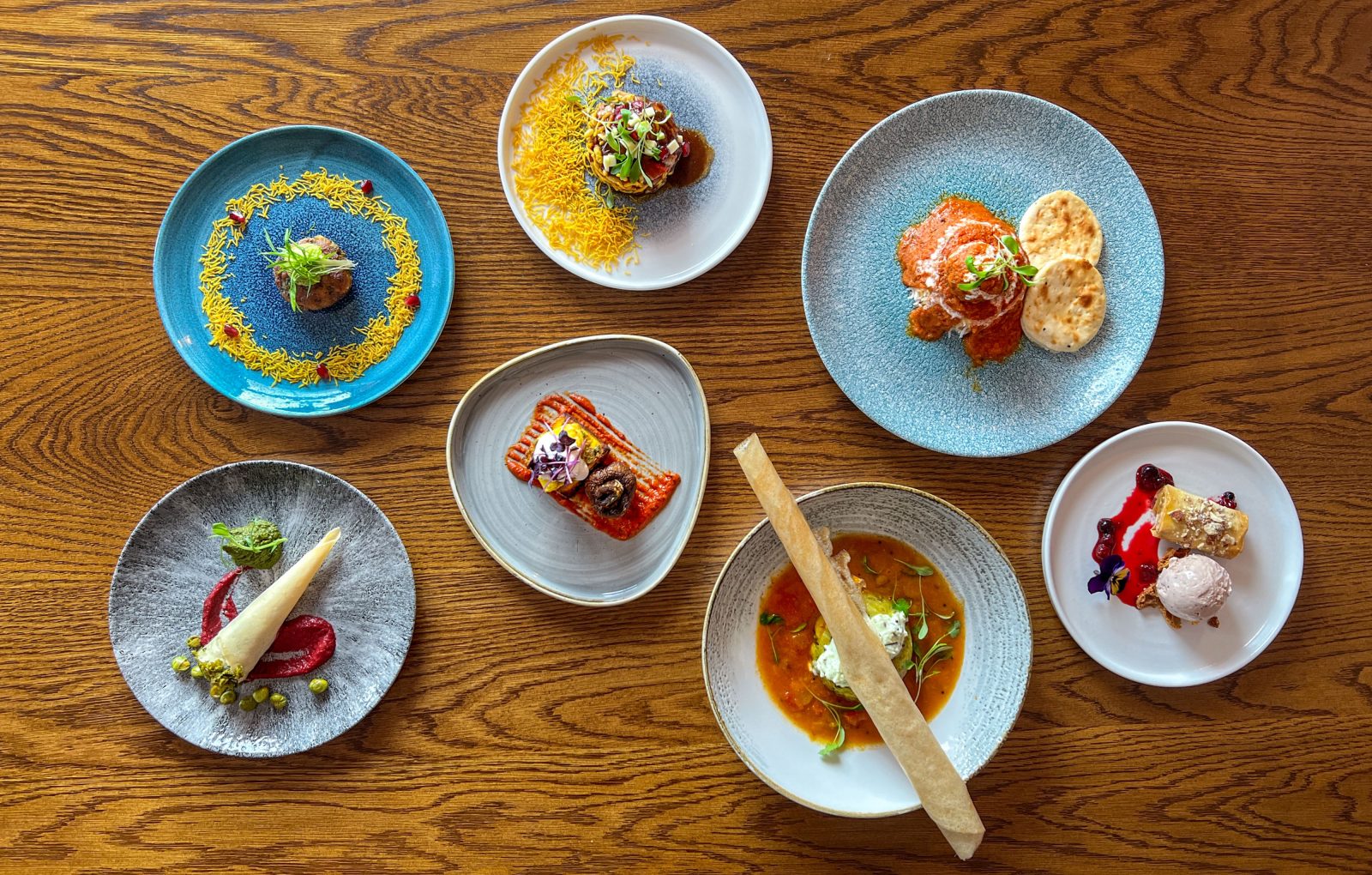 If you're really looking to push the boat out and treat your significant other this Valentine's Day then why not enjoy a night of fine dining at one of Leeds' most critically acclaimed restaurants, Prashad.
Prashad is a family-run, independent Indian restaurant based in Drighlington, Leeds. ⁠
⁠They have been serving up their deliciously authentic North West Indian recipes for 30 years and have received multiple awards for their seven course tasting menu.
The perfect evening for a couple that love their food and want to sample some of arguably the best cuisine in Yorkshire.
Read more: 10 of the best Valentine's Day restaurant offers in and around Leeds