Boot and Rally in Meanwood is well worth a trip out to the suburbs for.
Just two miles from the city centre, you'll find a little Leeds suburb has attracted attention from national papers that's being dubbed one of the UK's top 15 coolest neighbourhoods by The Telegraph and more recently included in the 30 things we love in the world of food right now from The Guardian.
What is truly becoming a foodie hotspot that's got city centre dwellers flocking to the suburbs for.
Whether you're looking for Neopolitian-style pizzas, small plates or craft beers with an ever-changing menu from some of the city's favourite pop-ups, you're in for a true feast.
One of our favourite spots right now is Boot and Rally on Stonegate Road. Having previously been home to 'one of the best roasts in the UK' from Braizin' Squad, the two-storey bar is cosy and inviting, balancing relaxed drinks with fine dining options – and it'll have you nestling down pint in hand, fork in the other for hours on end.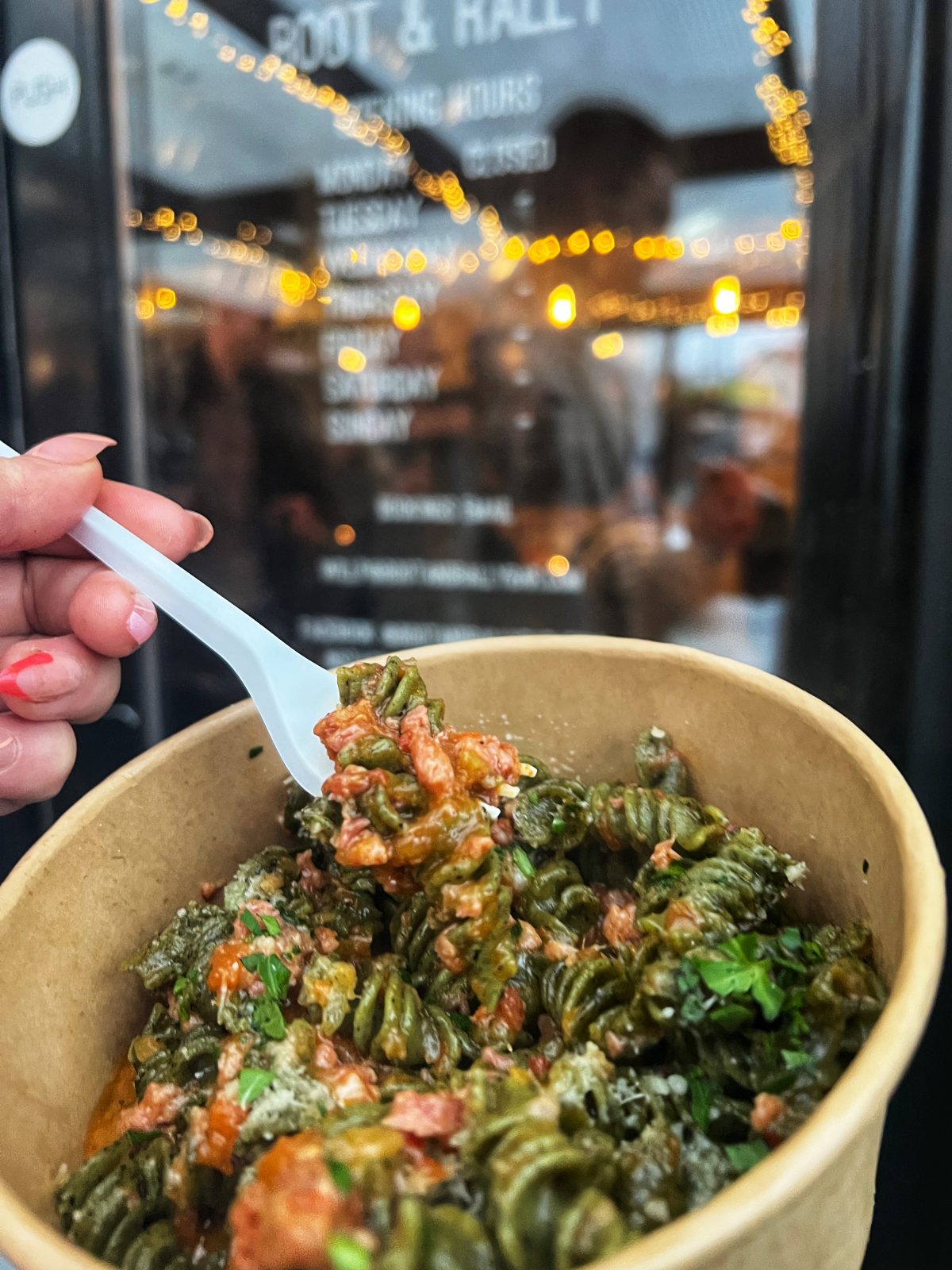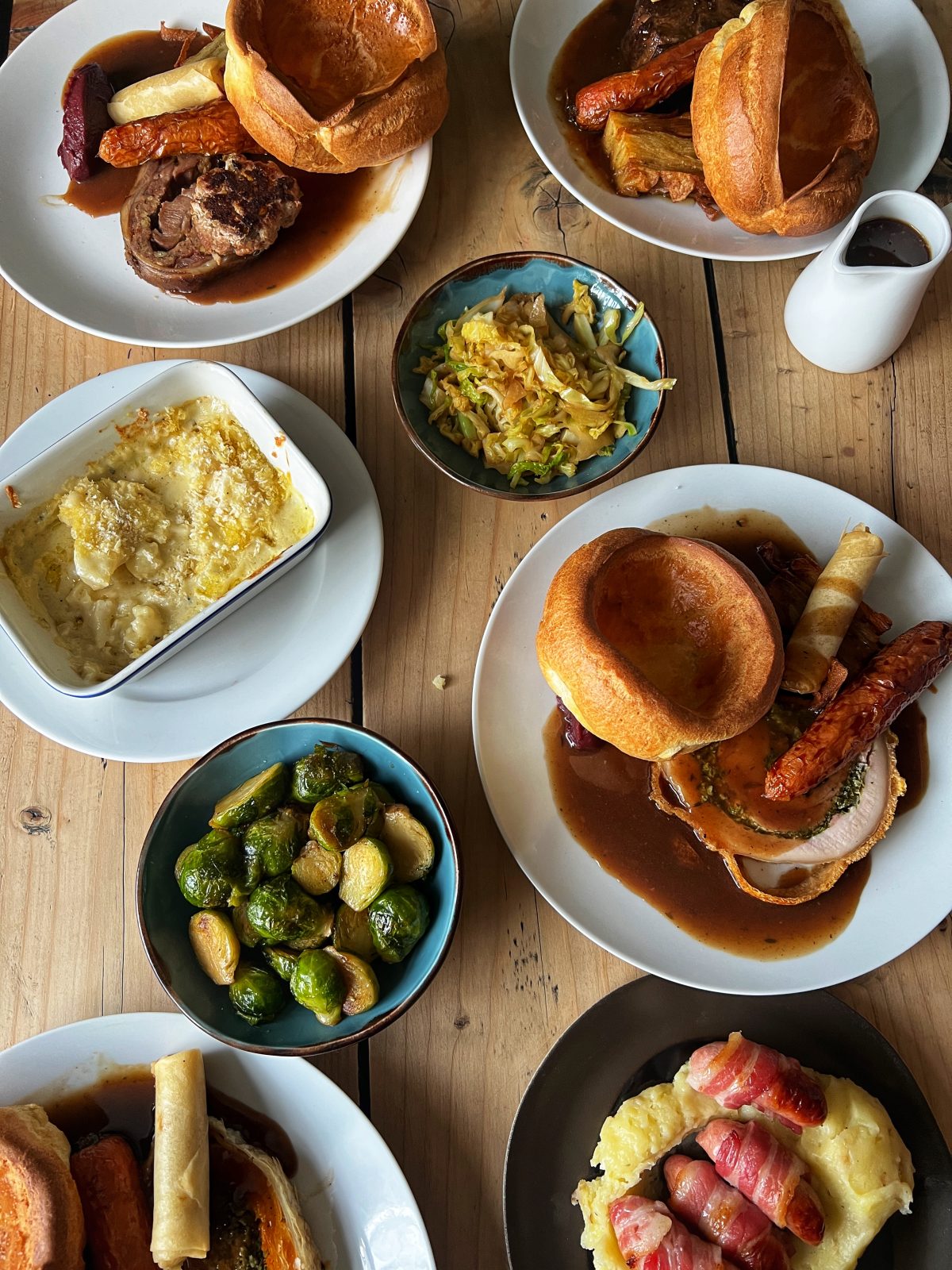 Boot and Rally's menu currently highlights the best of three different chefs across four nights of the week.
Wednesdays are curry and quiz nights with Shoti Khoulii (Small Bowls) by Kangs on offer. Previous menu highlights have included Chicken tikka loaded fries, lamb curry, paneer mince and pan fried Bhindi (okra), amongst other Punjabi-inspired small plates.
Thursdays are bringing a brand-new Filipino-inspired menu from Herencia, a dining experience from ex-Dijon Boys chef, Nicko Lachica. Expect small plates, dim sum and skewers aplenty to round off the (almost) end of the week. Make sure to pop back on Sundays for another taste of Nicko's signature flavours (more on that later)…
Friday brings award-winning Italian Stuzzi over to North Leeds, with five tempting choices every Friday night.
They're giving the people what they want: the opportunity to eat authentic Italian treats like pasta and arancini from an award-winning restaurant, but without the faff of dressing up and lots more beer options, all in the comfort of the local.
Every Friday 5-9pm you can head over to Meanwood for a craft beer inside the cosy little bar and a side of Stuzzi's award-winning dishes served in a street food style.
Pick and choose from arancini, fries double loaded with crushed Stuzzi beef and mortadella meatballs topped with mozzarella or opt for Stuzzi's signature pasta with combinations like cotechino Italian sausage and 'nduja ragu flavoured with rosemary and white wine, cooked slowly in chicken stock and san marzano tomatoes – it's so moreish you'll be ordering seconds (and thirds).
The menu changes each week to allow the bar pop-up to taste test new flavours, and last week lightly spiced, deep fried courgettes and chickpeas were added to the menu with a roasted red pepper argo dolce dip – it's the perfect light treat to add to your order.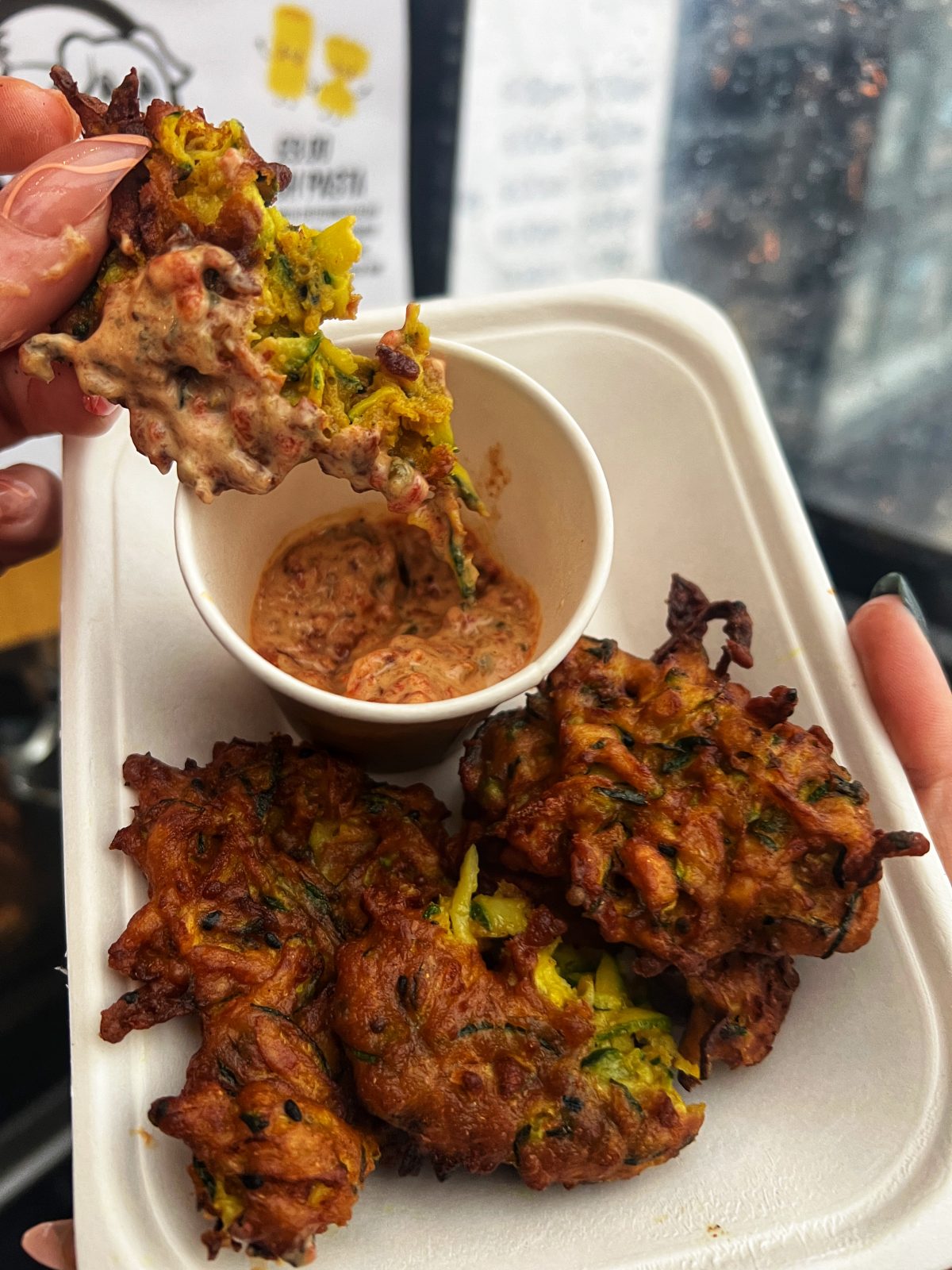 Finally, that brings us to Sunday.
A staple in anyone in God's Own County's calendar for those fluffy Yorkshire puds and big bowls of gravy.
Inspired by his family and Filipino heritage, Nicko's Sunday roast is far from your average roasties and Yorkshire combo. Expect exciting new flavours, tender meats and a flaky pastry veggie option with seasonal sides that'll have you gobbling up your five a day.
We've been missing seeing Dijon Boys' roasts in Meanwood and around the city, but this new concept from Chef Nicko has brought back fab favourites like potato terrine and glazed carrots, and combined it with a whole new flavour palette, adding a Horeradish Bechemel Cigar and brand new protein options- it's a must-try as far as we're concerned.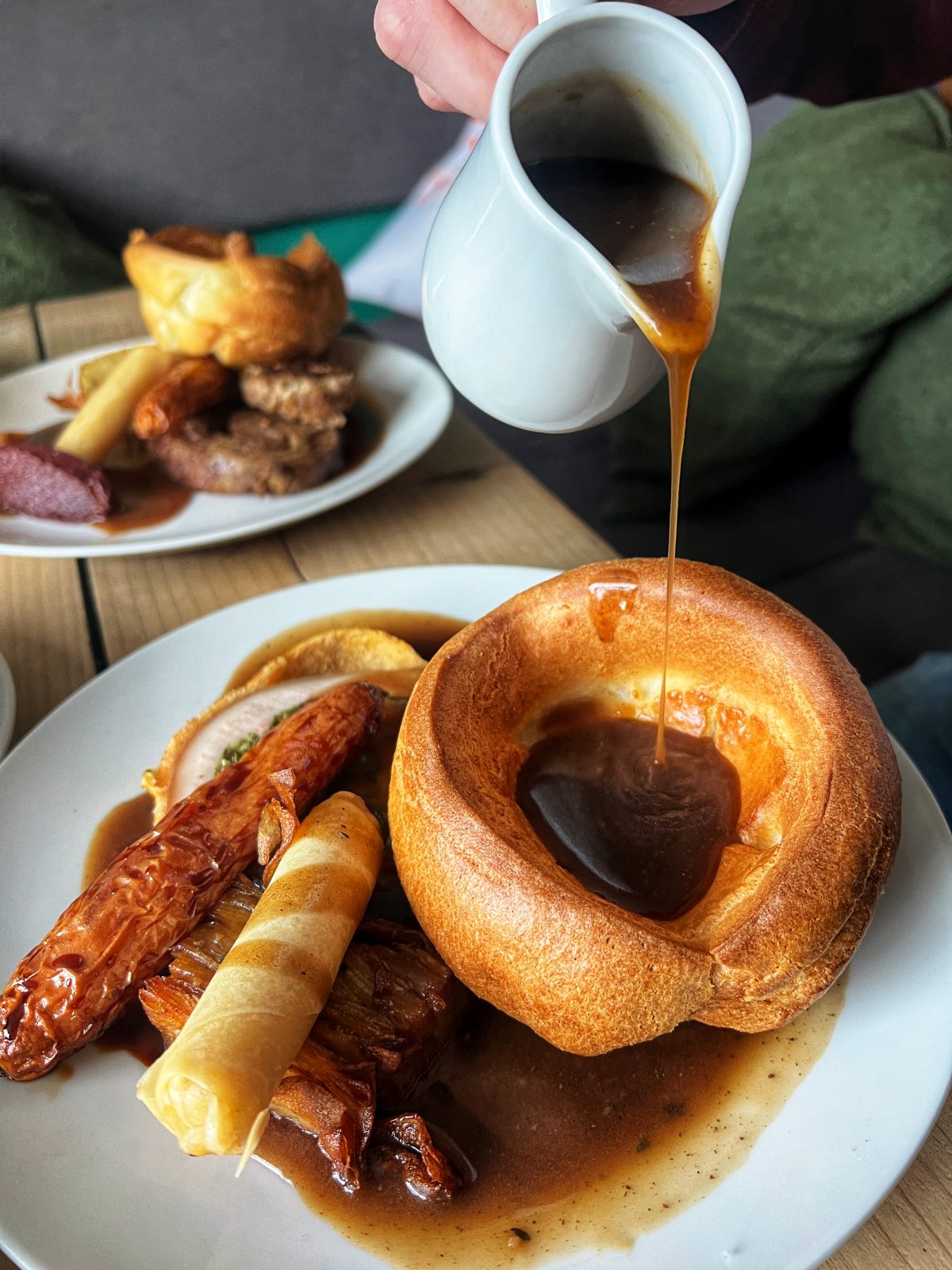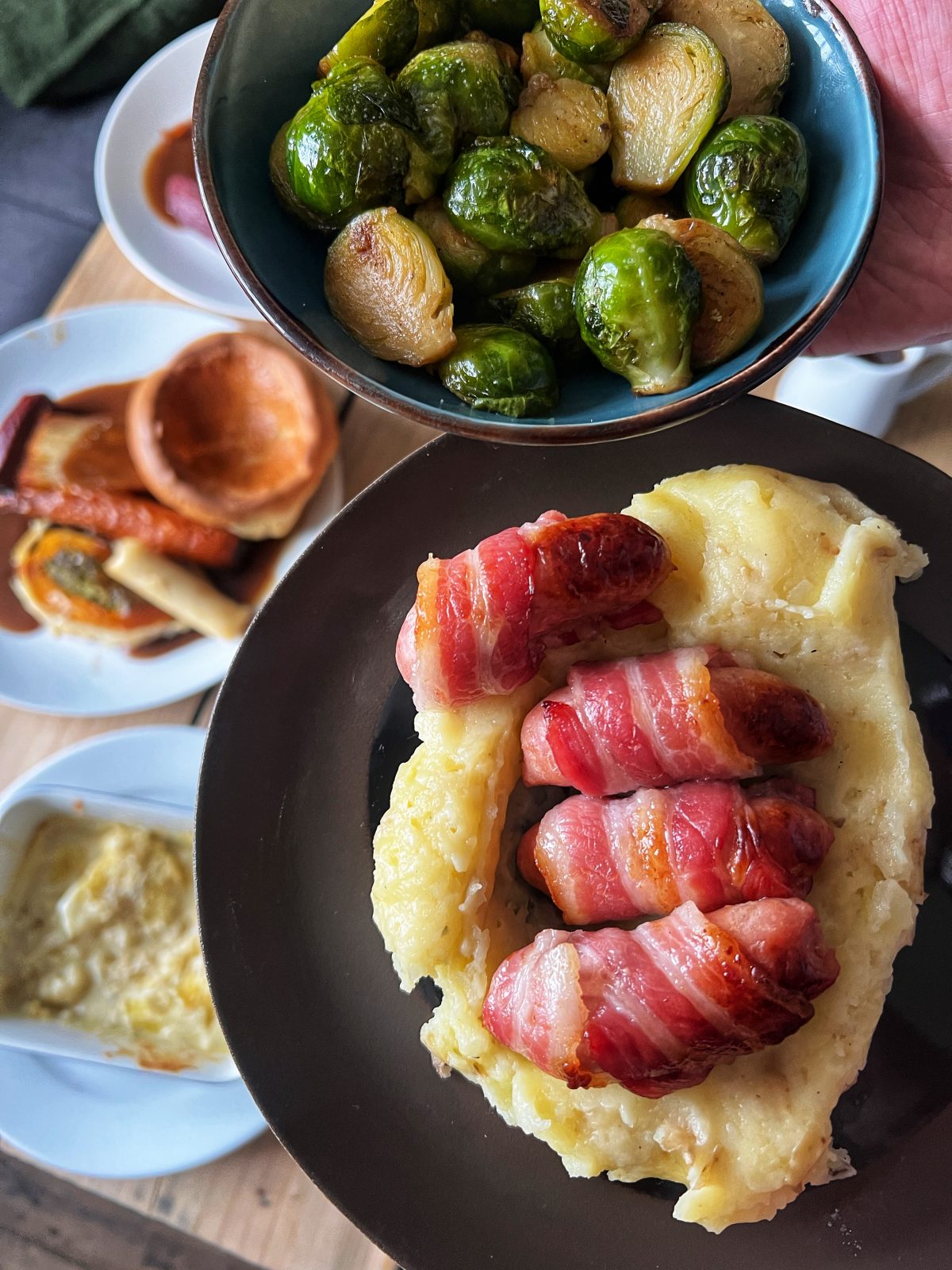 The menu is based around the four big plates, with the choice of 12 Hour Braised Short Rib Pares; Lechon Porchetta Roast Dinner with lemongrass, ginger, garlic and herbs; Kalabasa Wellington or Lamb Neck and Longganisa Porchetta; all served with
Sideswise, you're simply spoilt for choice. Expect Mash and Pigs In Blankets alongside a seriously cheesy Cauliflower and Stilton Gratin and brussel sprouts in smoked garlic butter.
And if all that isn't enough, grab yourself a generous portion of Sticky Toffee Pudding for dessert.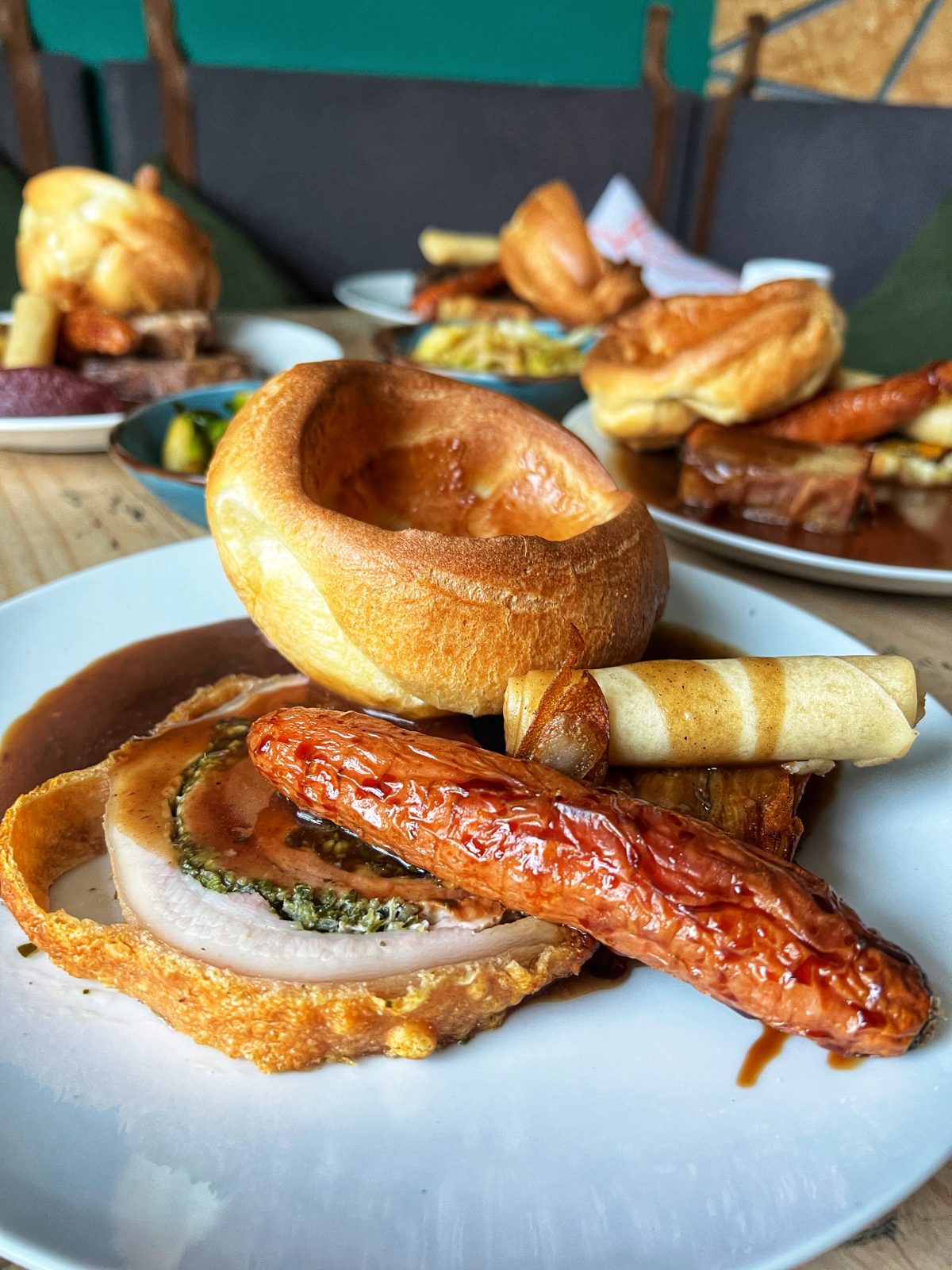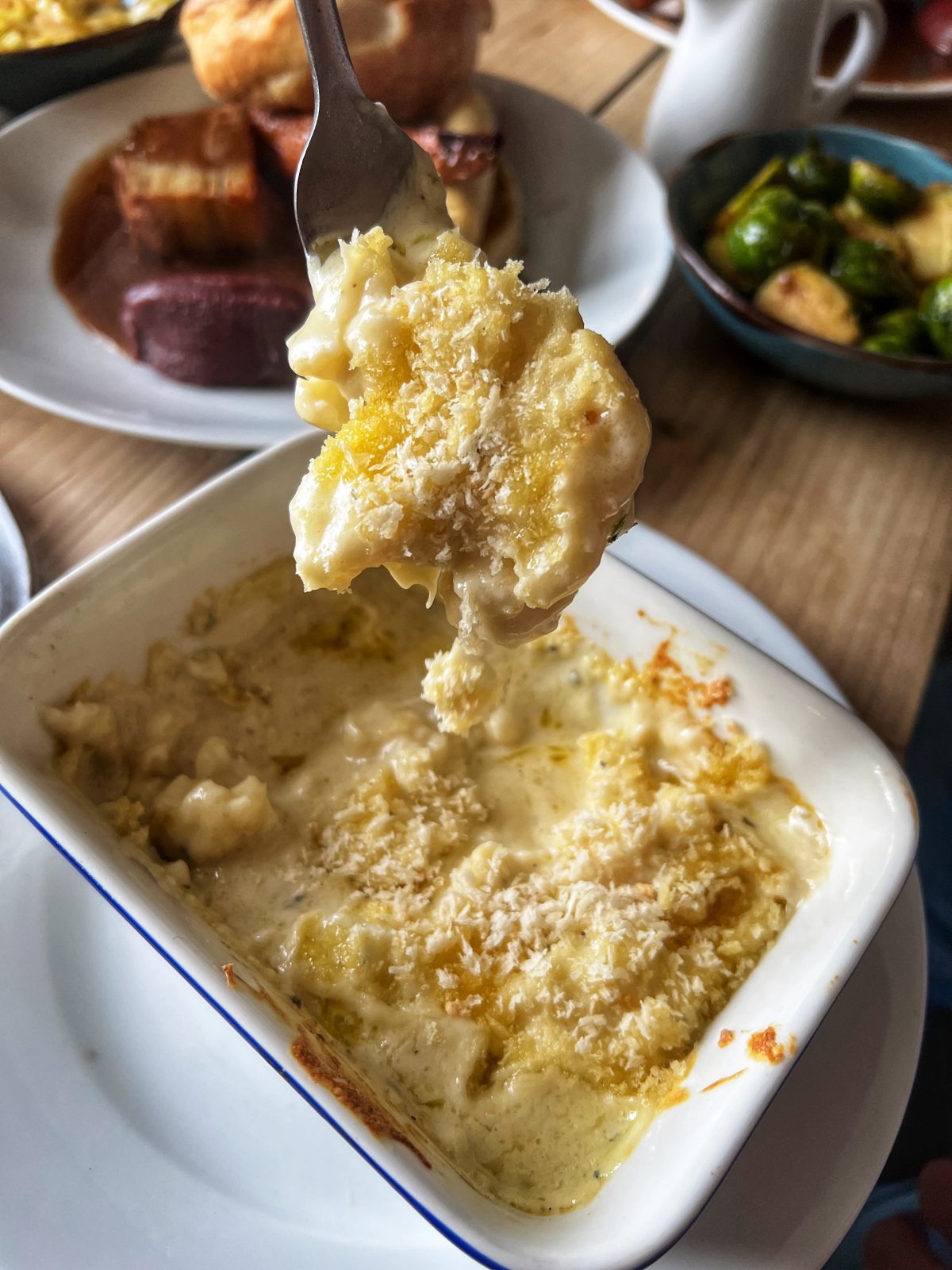 Everything on the menu can be paired with a craft beer or glass of wine – these guys champion all sorts of independent breweries and constantly change their lines to showcase the best of local beer – so no matter whether you're looking for a classic lager or Session IPA like us, there's ample opportunity to work your way through the lines and find a new favourite.
But that's not all, Boot and Rally is continuing to bring Leeds' favourite pop-ups to the suburbs with a host of events throughout the seasons. Previously we've seen The Cheesy Living Co's 'Fondue On Tour' and five course 'One night in Seville' taster menu and Nicole's Norty Nibbles who brought 'a twist on a classic British bank holiday BBQ' for the Coronation weekend earlier this year.
Read More:
To check out Boot and Rally bar for yourself, visit Stonegate Road, Meanwood, LS6 4HZ and find the latest announcements for pop-up dinners on the Boot and Rally's Instagram page.
Feature Image – The Hoot Leeds