Cheers to the class of 2023 with an elegant lunch inspired by the art of Feng Shui at Tattu Leeds for just £28 per person.
This graduation season, there's only one way to celebrate your big day, and that's with Tattu.
Enjoy a unique dining experience under the beautiful blossom trees and cheers to your success amongst friends and family.
New for the summer season, their brand new 'Moon Stand Lunch' is the perfect way to commemorate the occasion.
Inspired by the Chinese practice of Feng Shui, Tattu have designed a lunch that will take you on a journey through balance and harmony.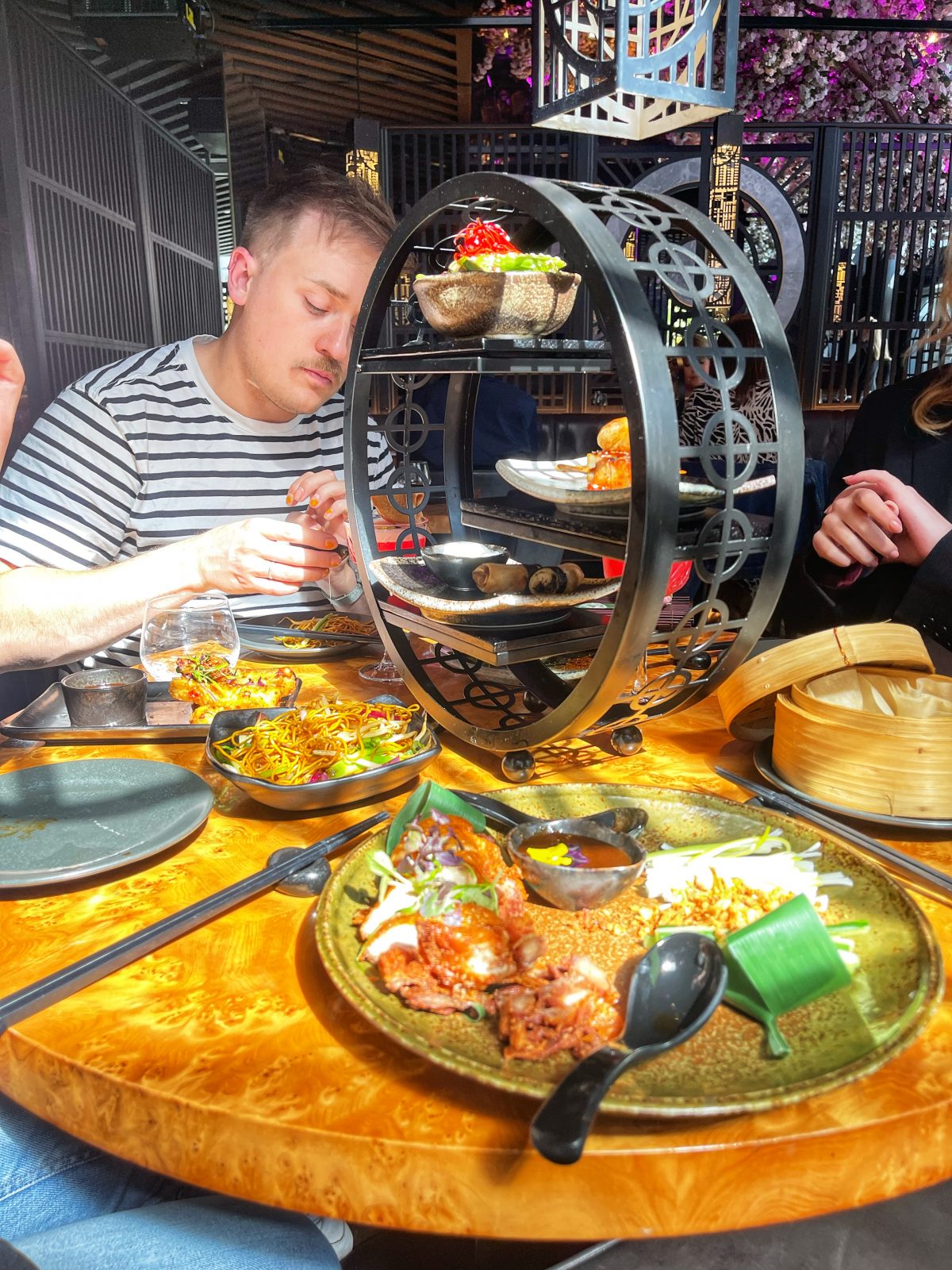 The way it works is simple, choose three dishes from their specially curated menu which features 14 plates ranging from light and refreshing to indulgent and decadent.
With a wide array of vegetarian and vegan dishes, there's something for yourself and each one of your guests to enjoy.
Arriving on a beautiful moon-shaped stand, the presentation of the food looks just as good as it tastes and makes the experience even that more special.
Choose from some of Tattu's signature dishes, from its delicious Seven Spiced Seared Tuna with Truffle aioli, caviar, and citrus ponzu or its Spicy Wok Fired Angry Bird with crispy chicken, roasted peppers, and a delectable sesame honey sauce.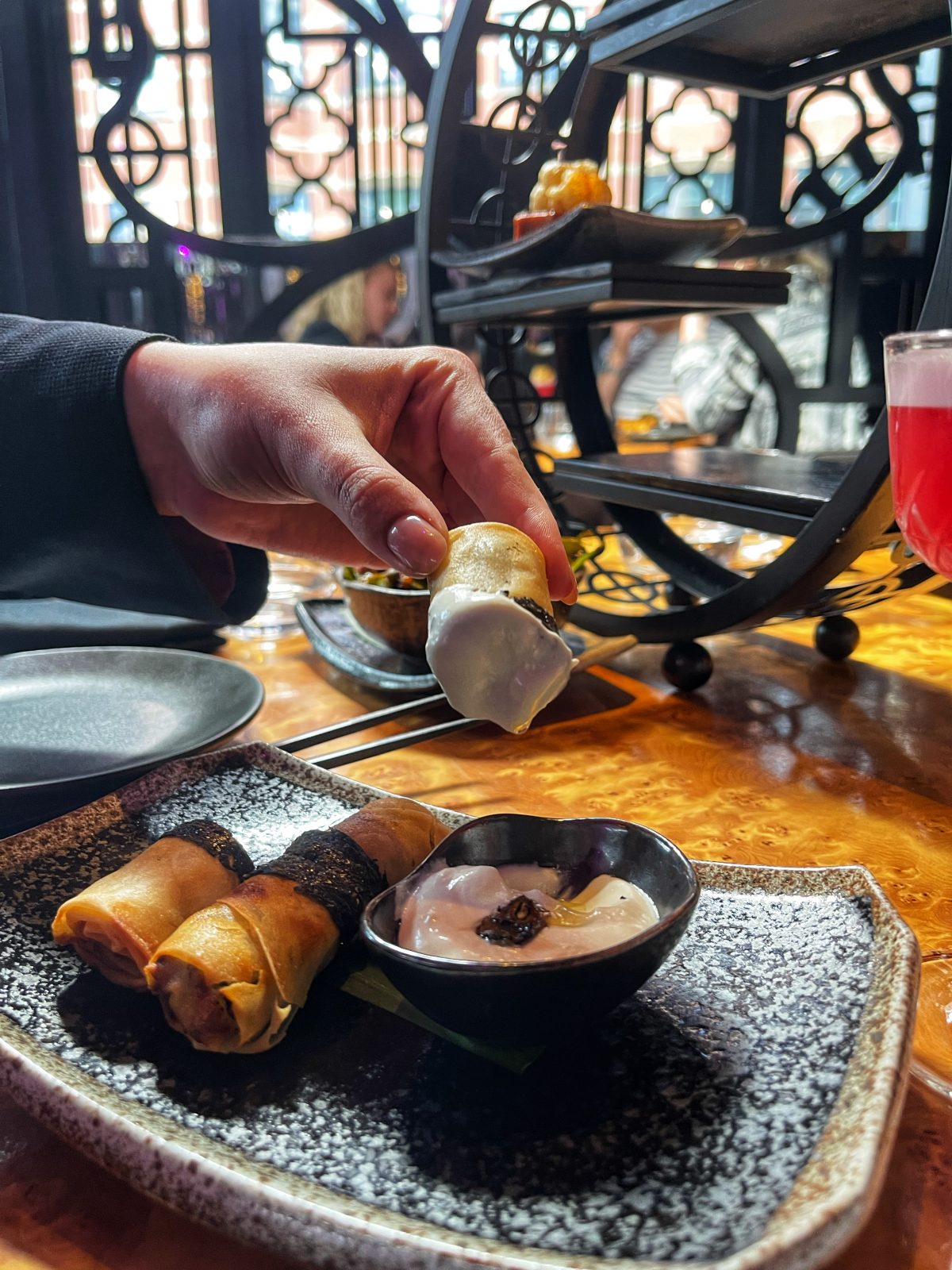 Add a bit of freshness to your lunch with its vibrant Sugar Snap and Broccoli Salad or the Coconut Chicken Salad with zesty aromas of mint, coriander, and shallots – both make perfect choices for the upcoming summer months.
Other highlights include the Wild Mushroom Spring Rolls served alongside a truffle sour cream and the Tuna Sashimi Blossoms which look almost too good to eat.
Alongside your chosen dishes, pick from a range of side dishes like Beansprout Noodles, steaming Jasmine Rice or Crispy Duck Pancakes. You can cater your lunch however you like, making it the perfect experience to celebrate your special day amongst friends and family.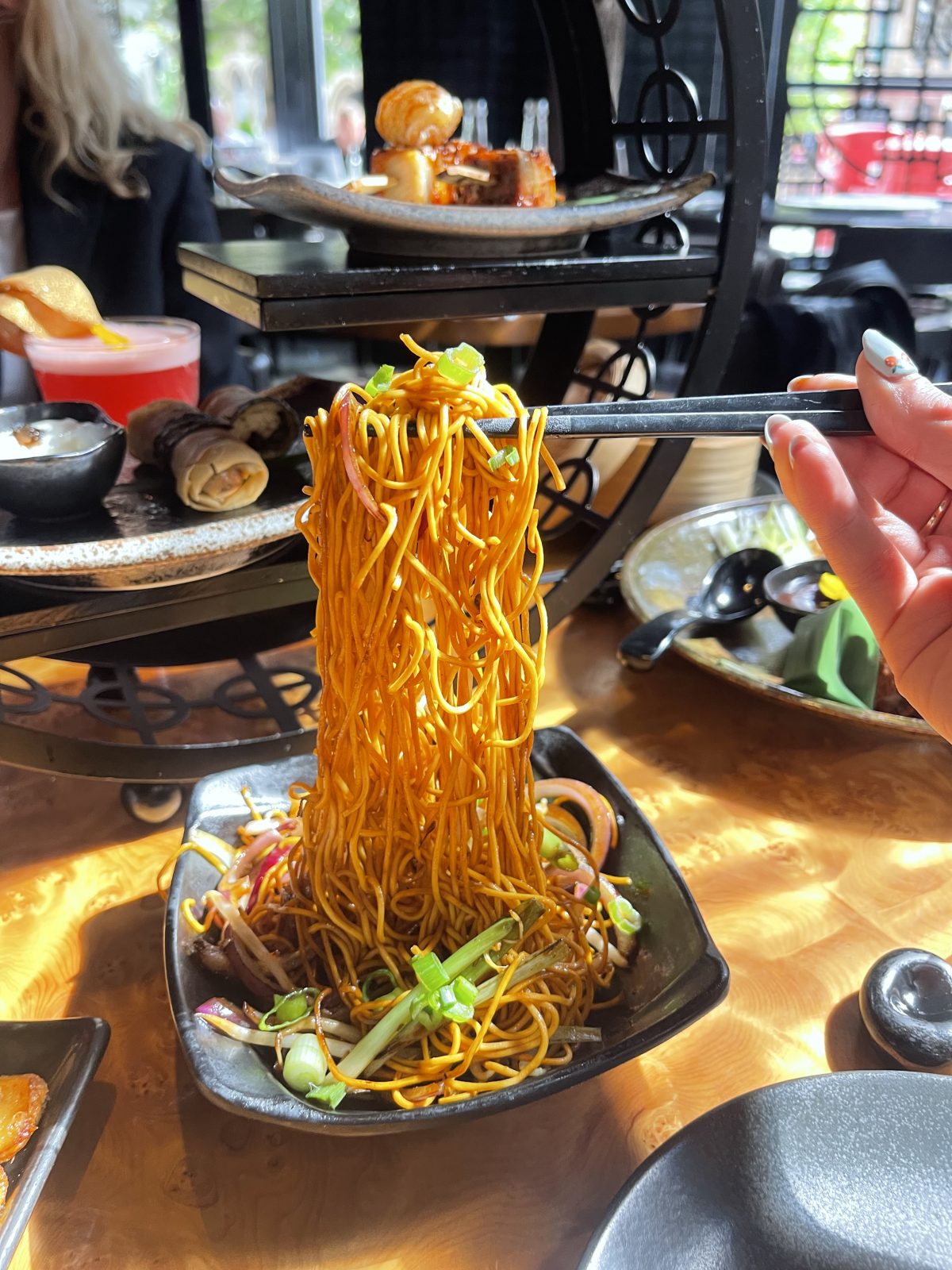 And to top it all off, each guest will receive a complimentary graduation cocktail complete with a glittering fortune cookie to celebrate your achievement.
The Moon Stand Lunch costs just £28 per person and is available every day, Sunday – Friday 12 – 4:30pm and Saturday 12 – 2:45pm.
You can book your table here and to receive the graduation offer, simply quote 'graduation' in the booking notes.
Read more: Tattu: the Leeds restaurant offering an immersive winter dining experience
Featured image – The Hoot Leeds