Dine under snow-dusted cherry blossom trees and dazzling light murals at this show-stopping contemporary Chinese restaurant.
Tattu, located on East Parade, is a sophisticated restaurant and bar serving up modern Chinese cuisine and innovative cocktails in a beautifully elegant setting.
When we heard they were offering a special seasonal dining experience for the festive period named 'The Great Snow', we simply had to head down there to try it out for ourselves.
The Great Snow is intended to reflect the Chinese proverb 'a fall of snow gives promise to a fruitful year', the interior of the restaurant has been given a magical icy hue complete with sparkling light projections of the Northern Lights adorning the walls.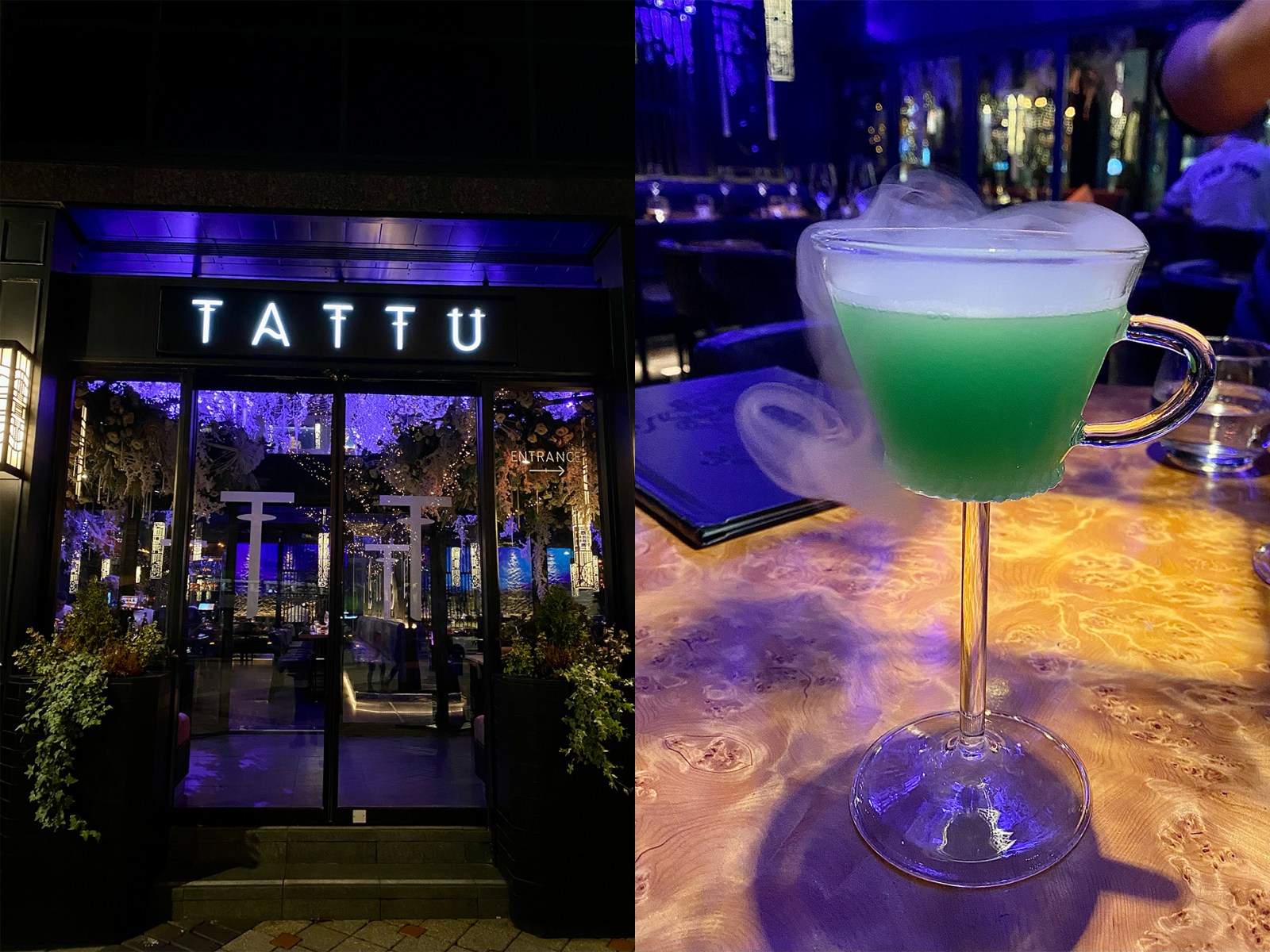 As soon as you walk through the grand entrance you are greeted with hanging cherry blossom trees coated in glittering snow and decorated with frosty icicles, within seconds our coats were taken and we were shown to our seats; we knew this was going to be a magical evening.
Known for their impressive cocktails, we started our night by sampling their new Aurora cocktail, crafted specially for the winter season to reflect a luminous night's sky.
A delicious concoction of Grey Goose vodka, white chocolate and sparkling cherry, complete with a dome of smoke which when released reveals an encapsulating, wintery nutmeg aroma.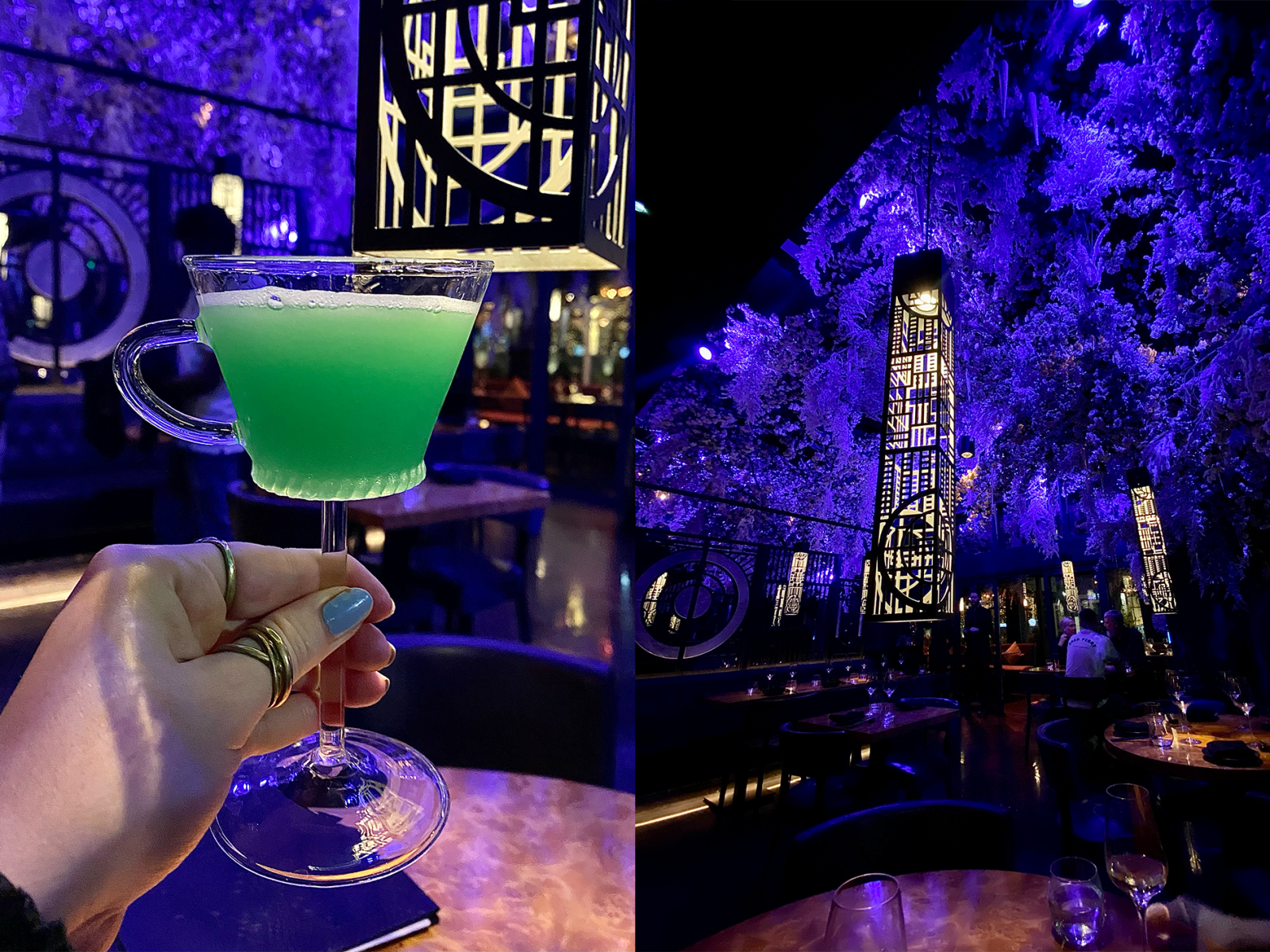 Everything at Tattu is meant to be shared and enjoyed amongst friends and family, with the dishes arriving as and when they are ready.
We started with the Chicken Truffle Shumai and Lobster and Prawn Toast dumplings, both were absolutely sensational and packed so much flavour inside perfectly formed, small bites of deliciousness.
The truffle dumplings were a standout dish for us, each topped with a thin shaving of black truffle that was strong but certainly not overwhelming.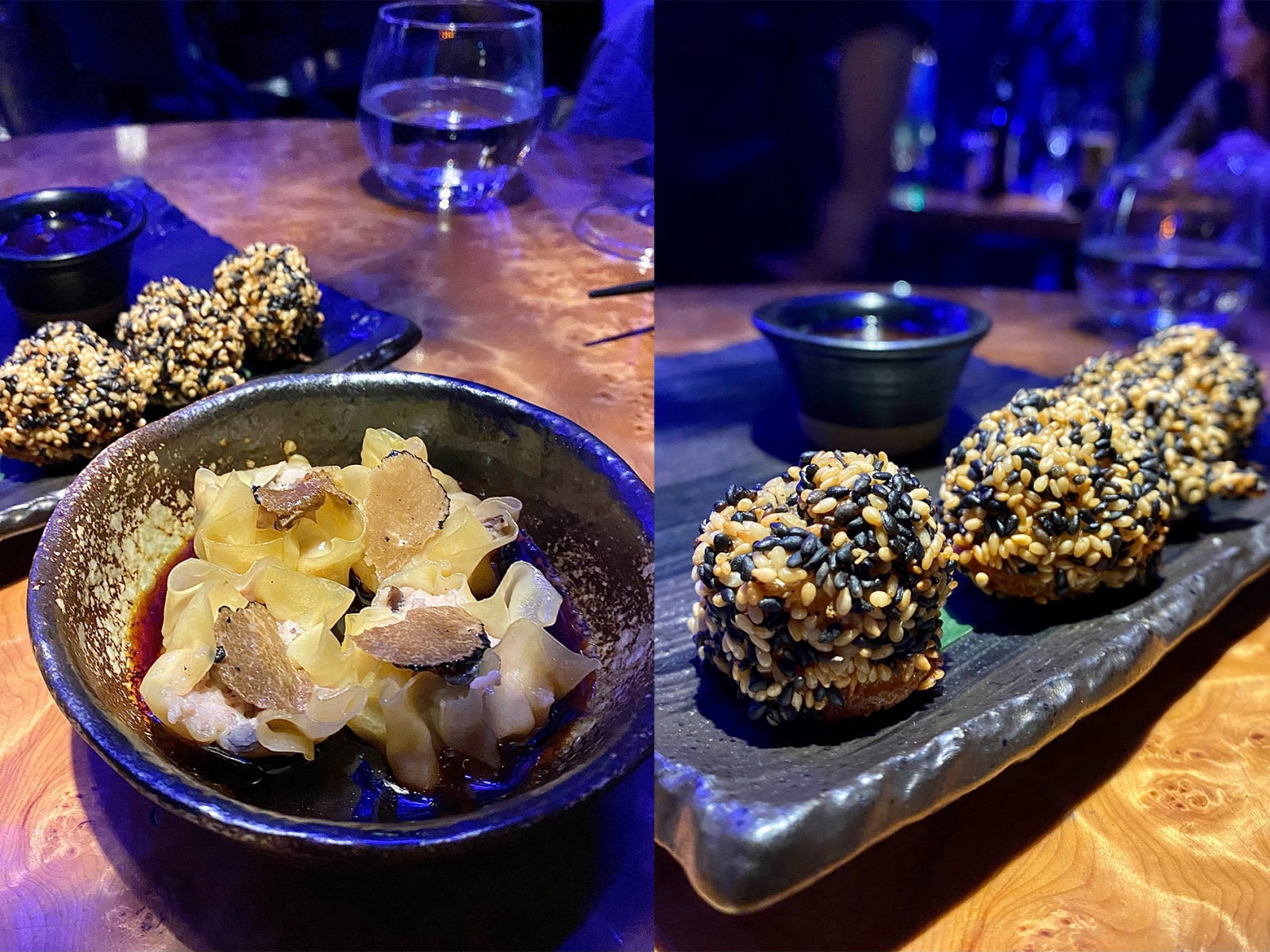 Next up was the Szechuan Rock Shrimp, lightly battered prawns sprinkled with sancho pepper which gave a warming, fragrant aroma that had us going back in immediately after the first bite.
Another standout dish was the Sticky Beef Short Ribs, recommended to us by our brilliant waiter Paulo who clearly knew what he was talking about, as these were absolutely divine. Cubes of succulent beef covered in a sticky soy glaze that fell apart effortlessly at the poke of a chopstick.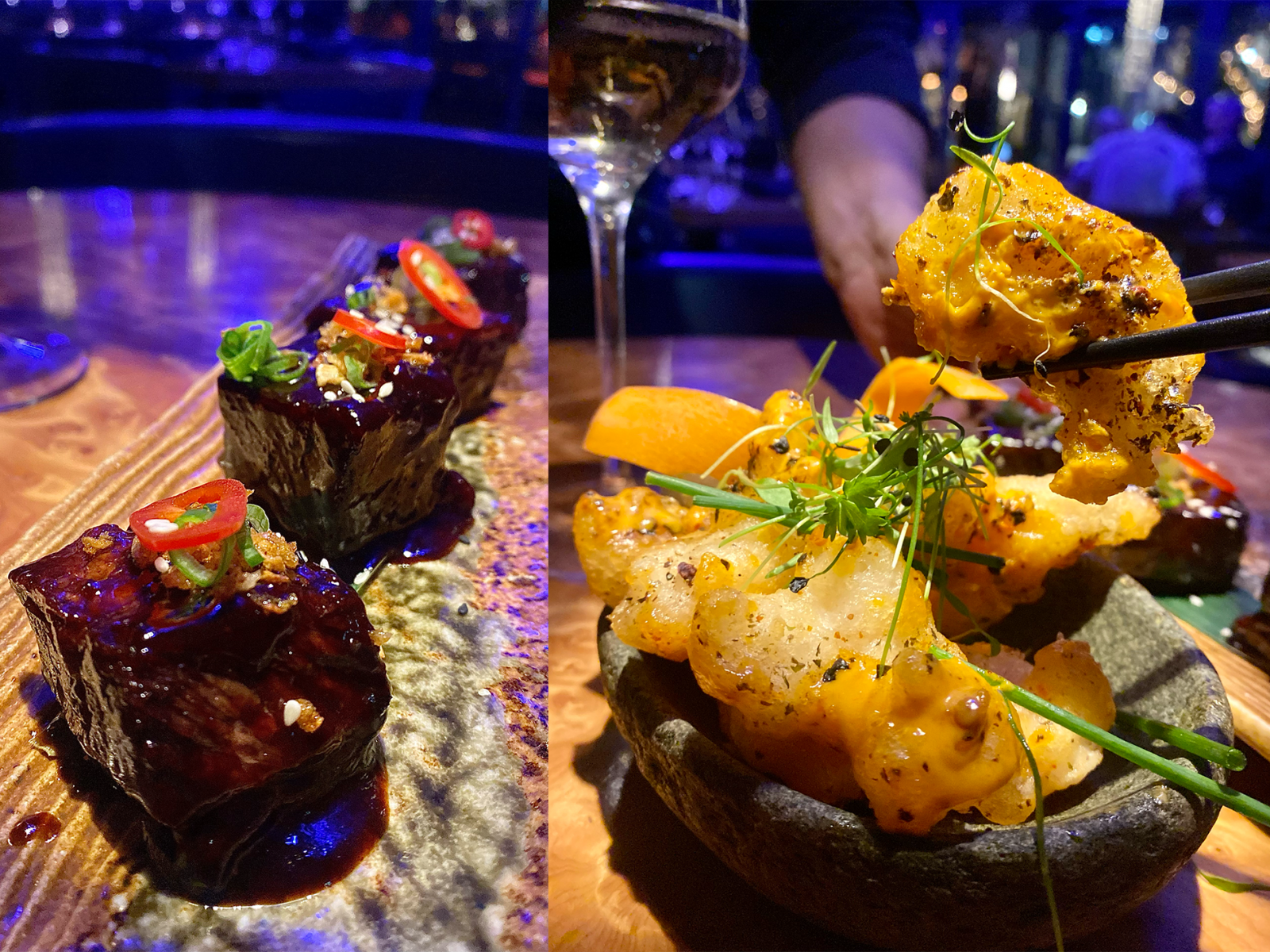 For our mains we opted for the Chinese Barbecue Chicken and the Shanghai Black Cod. Both were cooked to perfection and went amazingly alongside the XO Fried Rice with shrimp, chicken and pancetta.
Now for the desserts, these were just as much a show-stopping spectacle as they were a delicious end to the meal. Tattu's famous Cherry Blossom dessert has been reimagined for the festive period and wow, it did not disappoint.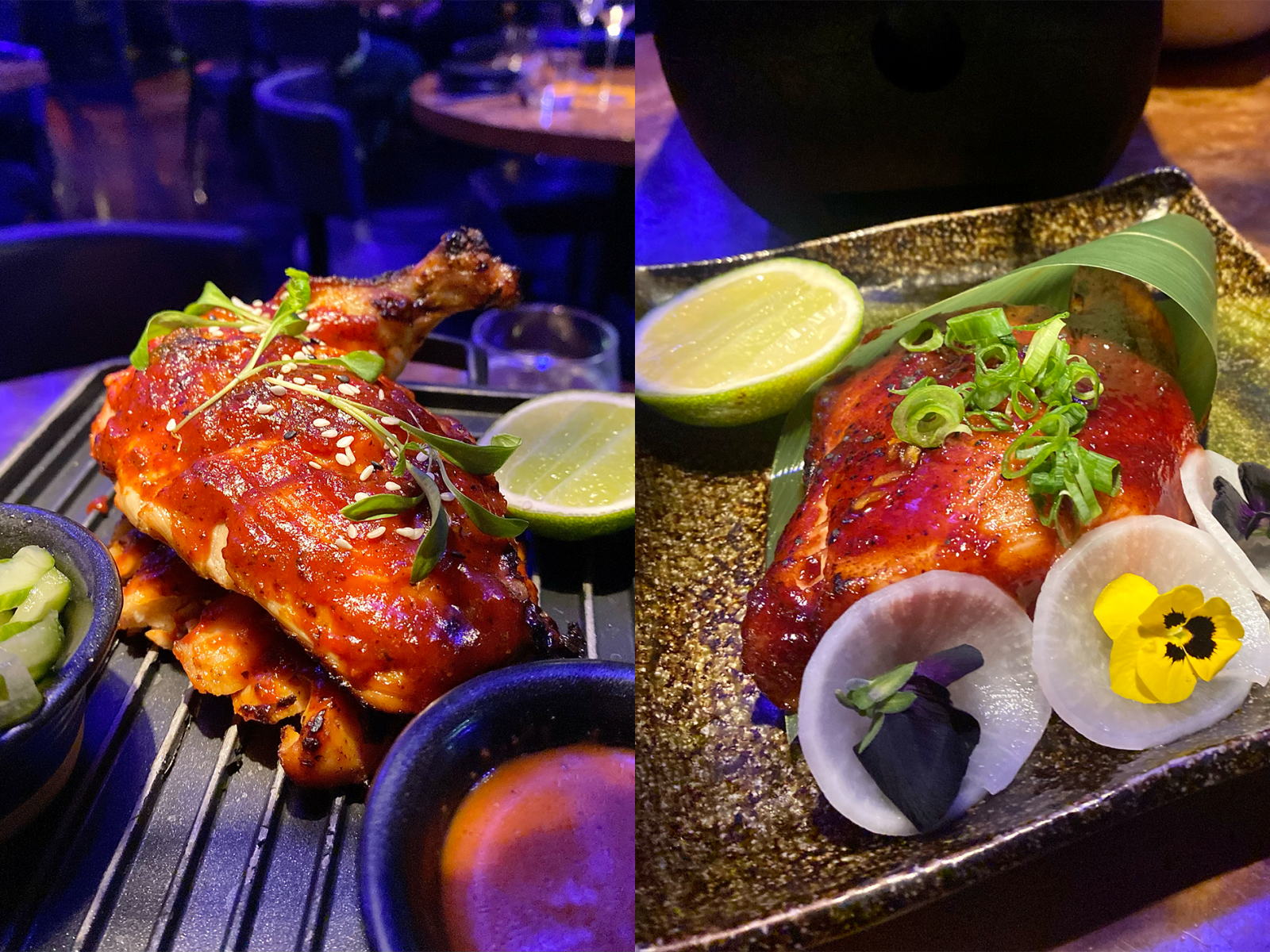 Icy blue candyfloss is balanced on a delicate chocolate trunk, grounded in a light and airy chocolate, cherry mousse which is presented on a bed of dried ice that cascades over the table as you tuck in.
Another newbie to the menu is the Mount Heng Flambé, their innovative take on a Baked Alaska topped with Maraschino cherry, hazelnuts and coconut that is set alight at your table.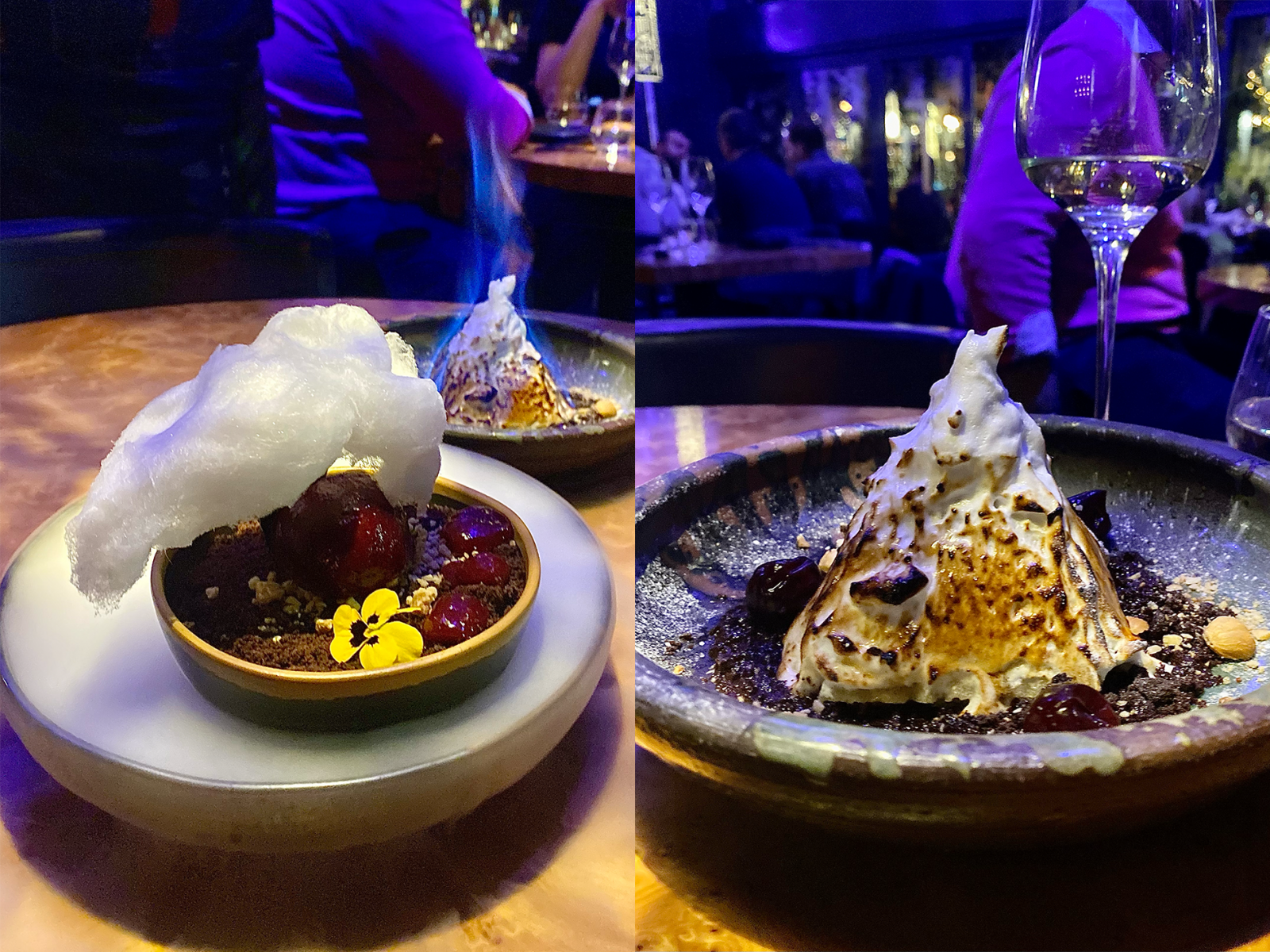 Both desserts looked almost too pretty to eat, but we of course tried our best and our tastebuds certainly thanked us for it, as did our eyes as we gazed at the piece of theatre taking place right in front of us.
Overall the experience was fantastic, the food delicious and the service impeccable. If you're looking to spend a special night with loved ones this Christmas then Tattu is the place to be, 'The Great Snow' offers an unmissable dining experience unlike any other.
To find out more and to book your table, take a look at the Tattu website.
Read more: The Ivy Asia Leeds: the perfect location for a special occasion
Feature image – The Hoot Leeds