Educating Yorkshire's Musharaf 'Mushy' Asghar has paid tribute to the teachers that 'changed his life' whilst filming the Channel 4 TV show.
Musharaf, known as Mushy, had struggled with a stammer from a young age but was his teacher Mr Burton took inspiration from The King's Speech to help the student get over his speech problems.
The Educating Yorkshire star has now graduated from the University of Huddersfield in Journalism and paid tribute to the incredible support that he received whilst at high school.
"From sitting in the classroom contemplating if life would ever accept me for having a stammer, to going to university and graduating. I can't sum up in words how proud I am and how much my teachers' changed my life.
He added, "You can truly achieve anything you put your mind to."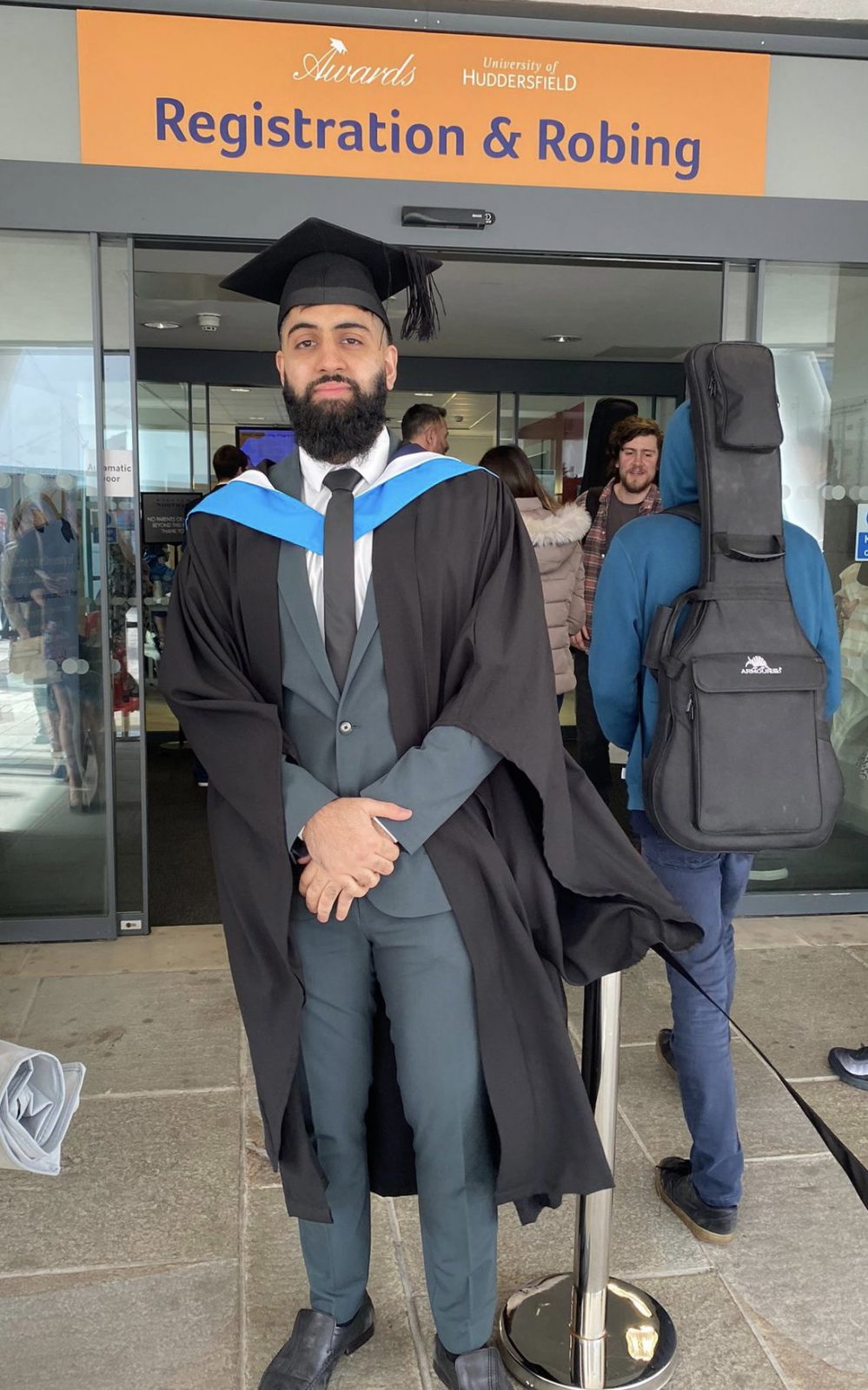 Thanks to the help of his teacher, Mushy was able to find ways to cope with his stammer and by the end of his time at school, Mushy was able to deliver a speech in a school assembly and pass his English oral GCSE exam.
His graduation has been recognised as a huge achievement, with hundreds of people commenting on the social media post to congratulate Mushy on how far he has come.
In September 2021, Mushy shared a throwback post to comemmorate nine years since he was featured on the TV show, stating "Today I officially turn 25 years old(a quarter of a century in the books). Which means 9 years old I was on Educating Yorkshire. Thank you from the bottom of my heart for all the love throughout the years."
Read More: All the new openings coming to Leeds in spring 2022
Mushy continues to use his platform to share his experience of the world with a stutter, sharing clips of him completing everyday tasks with a stutter as well as his incredible achievements since leaving Educating Yorkshire.
Feature Image- Musharaf Asghar, Twitter