From visiting Santa's Grotto to the annual panto and tucking into a turkey dinner, Leeds really has outdone itself this year.
"We all remember Christmas 2020 – even though it was pretty forgettable – and we're counting on this Christmas to be better than the last.
The big thing about this Christmas is that we should be able to open up our doors and celebrate together – and we'll never take that for granted again."
Steve Clarkson, Founder of Found Fiction, took the words out of our mouth's as he released this year's Christmas installation.
In the wake of last year's cancelled Christmas, the city has gone all-out to ensure that we celebrate with all the yuletide spirit we have.
There are so many events to get involved in around Leeds city centre, but we've rounded up the best to get involved in during the lead up to the big day.
Chow Down Winter Village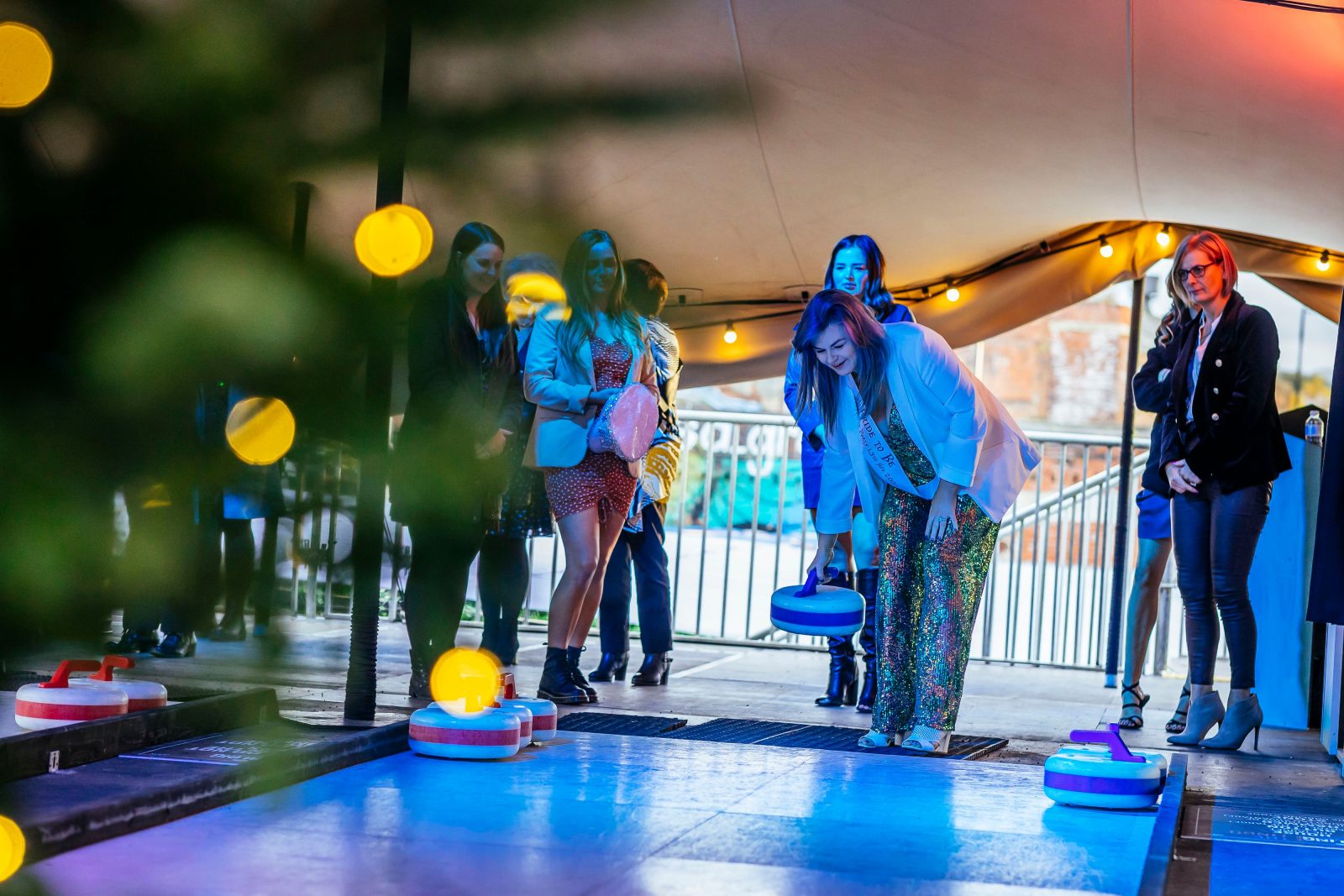 The popular Temple Arches venue has reopened in style with a brand new, two-storey bar, rooftop curling club and cosy Christmas tipis to curl up in. Think Apres Ski nights, drag brunches, boozy hot chocolates and rotating street food vendours: this mini village is set to be one of the most vibrant villages for the Winter season and tickets are selling out fast.
Millenium Square Ice Rink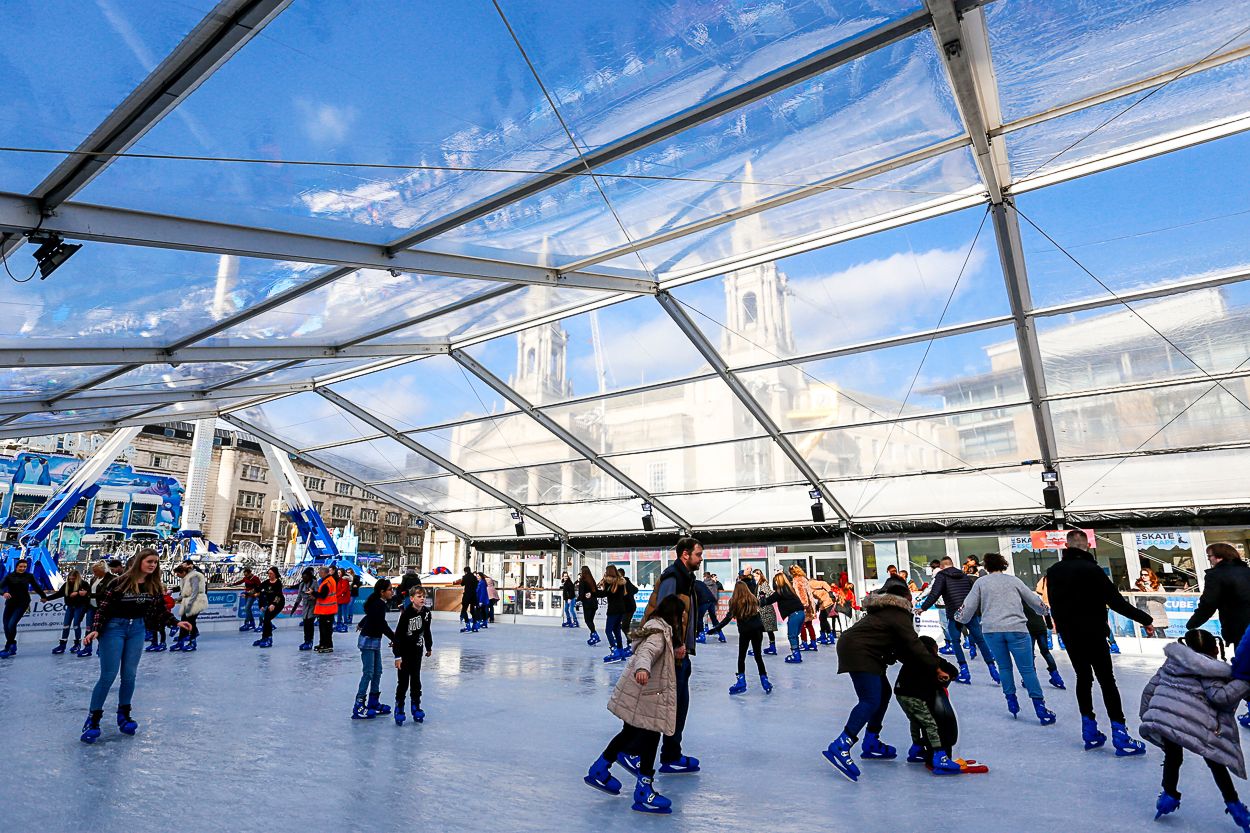 This year, Millenium Square is making up for the lack of traditional Christmas markets and bringing all our favourite festive activities to the city centre. The Ice Cube will be complete with a 400 sqm ice rink made from real ice and a transparent roof. Suitable for all ages and abilities, grab your gloves for an afternoon on the ice before grabbing a hot drink from the Spirit of Christmas Igloo Bar.
Christmas Tipis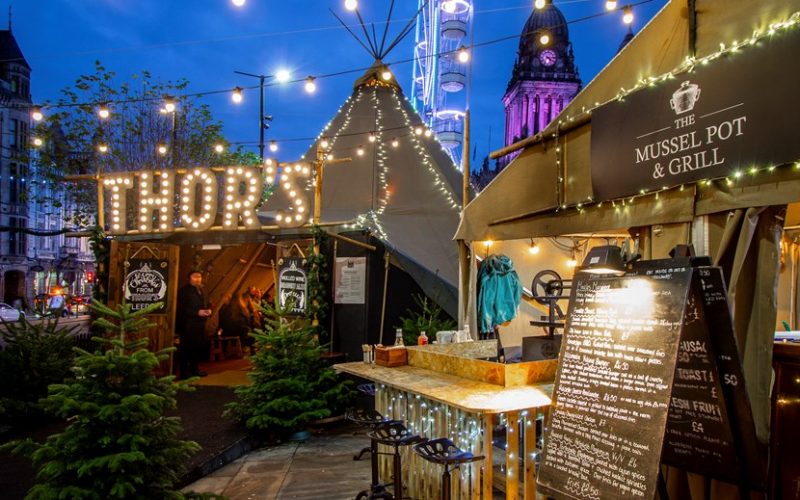 Along with the Leeds' favourite Thor's Tipi, there will also be a brand new boozy tipi on Briggate with refreshments, hopefully plenty of mulled wine and a 'bring your own food' policy that will allow you to bring the best of Leeds' foodie favourites. This means as well as testing out the best of Thor's, you can sample cheeses, bratwurst and waffles from the pop-up stalls and bring them all brought back the cosy tipi retreat to enjoy away from the hustle and bustle of the main streets.
My Christmas Home
My Christmas Home is an art installation inviting people to literally step into the world of Christmas. Step through the doors to discover an elderly couple's bungalow, a packed student house, a homeless shelter and the home of an NHS nurse. It's all about capturing the diversity of Christmas and sharing the celebratory energy of the entire festive season.
Abbey House Museum
Ready to live out a true Dickensian Christmas? Look no further than the Abbey House Museum. The Victorian era theme is fun for all the family and a perfect opportunity to learn more about Christmases gone by. Stroll through the authentically recreated shops, pubs and houses with a range of different exhibitions to enjoy.
Santa's Grotto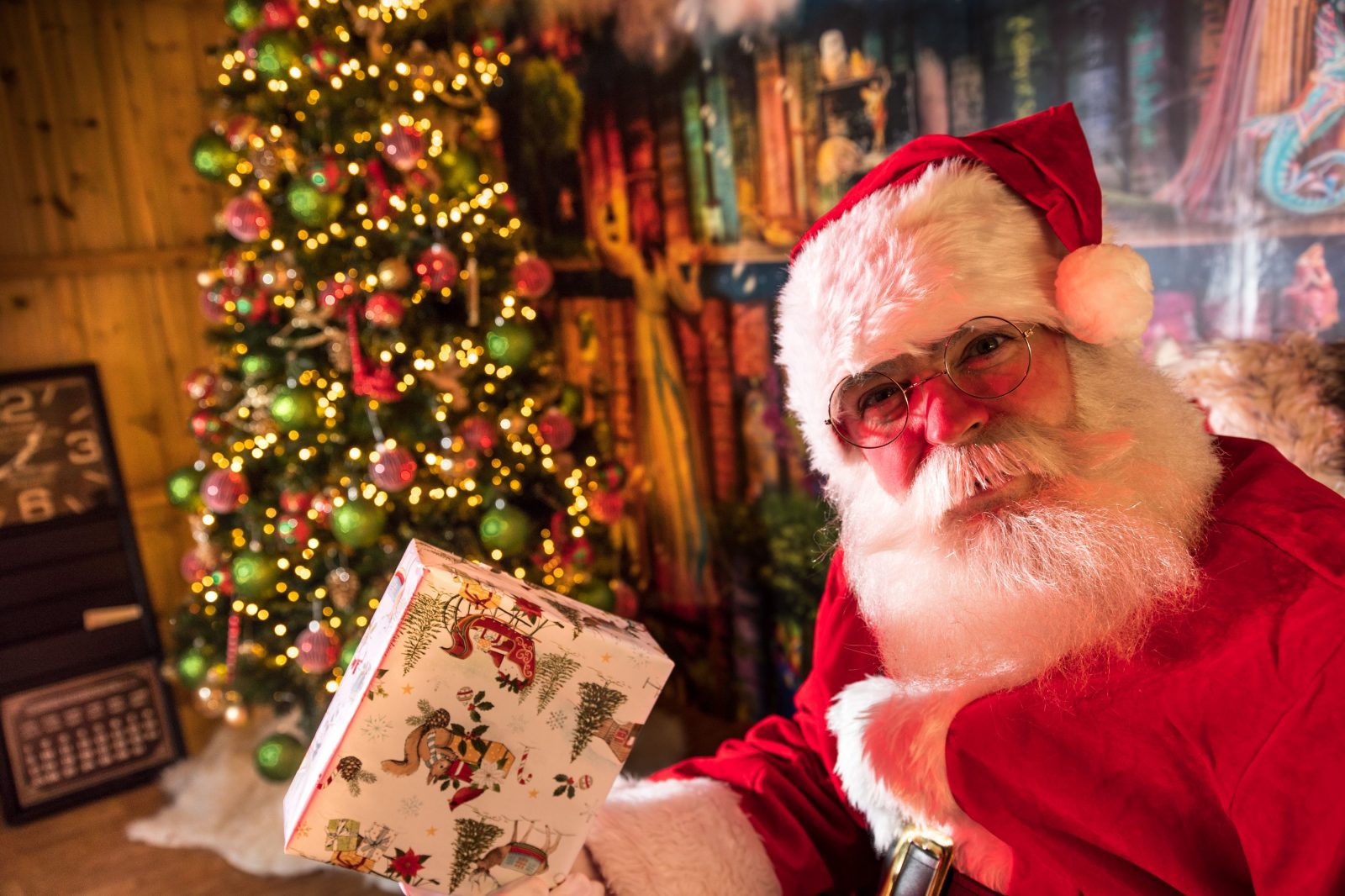 If you're tired of trying to track down Santa, we've managed to find plenty of places that you can see the big man in red. White Rose Shopping Centre, Stockeld Park, Lotherton Hall, Ackworth Garden Centre and Middleton Railway will all have a spot for Santa's grotto. Check out their individual opening times and book in advance to avoid disappointment, some meet 'n' greets have extremely limited availability.
Corn Exchange Christmas Markets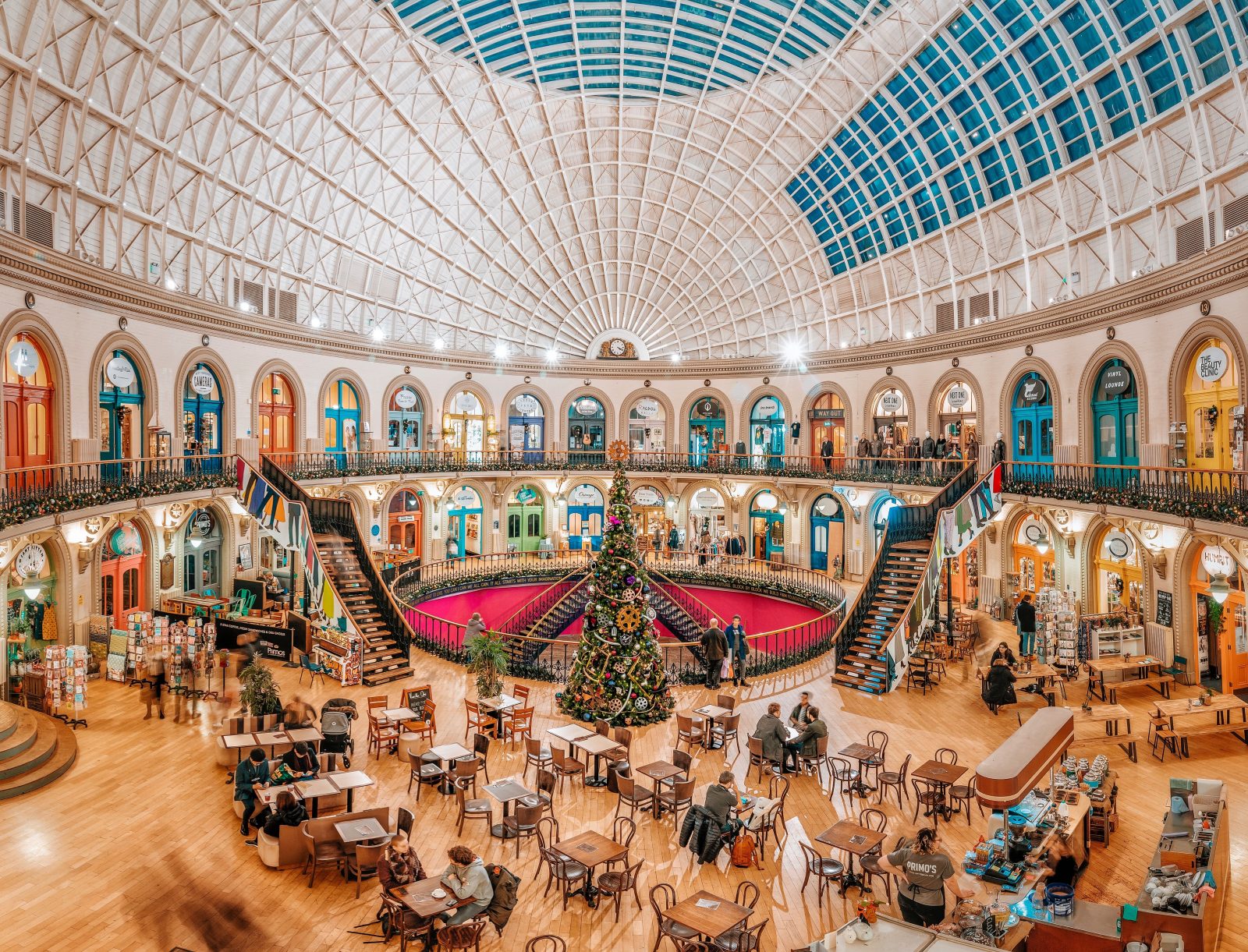 The Corn Exchange will be hosting local food stalls, offering drink masterclasses all to the beat of DJs and live band performances as part of their foodie Christmas markets. Local and national breweries will also be on hand to give supply the boozy goods. North Brew Co and Camden Town Brewery will accompany the likes of Jack Daniels and Slane, Fords Gin and Finlandia Vodka to showcase a mix of world-class spirits and beers.
Garforth's Giant Gingerbread House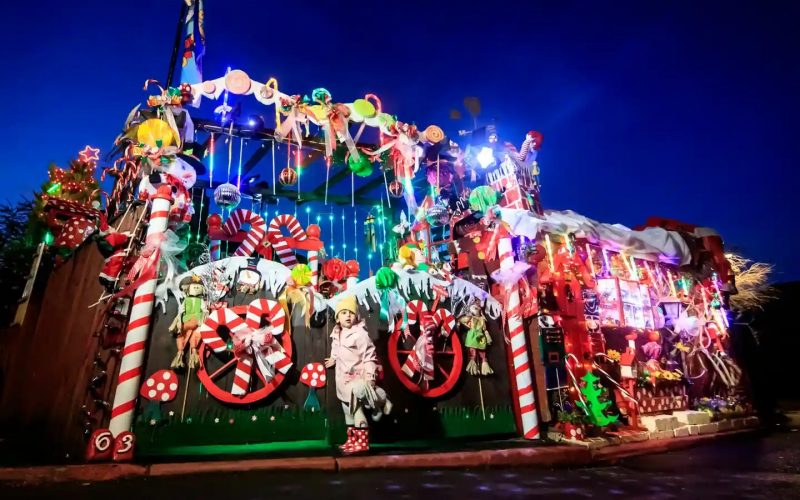 May and Rod Proctor are locally known for their mesmerising Christmas displays and this year will be no different. The Garforth estate will be transformed once again this year into a winter wonderland for all the family to witness, this time in the shape of a giant gingerbread house. There will also be a Hobbit house and a visit from Frozen's Olaf to look forward to.
Feature Image- Zagni Photography