The warmer weather has got us all craving an Aperol Spritz, so we've cherry picked five of the best spots in Leeds where you can sip one in the sunshine.
The Aperol Spritz is one of the most popular aperitif cocktails in Italy and over the past couple of years it's been cropping up in the UK and has become a firm beer garden favourite.
There's just something about that neon orange, sparkling nectar which just hits the spot on every level.
A divine combination of Aperol, prosecco and soda, topped with a juicy slice of orange and sometimes (if you're lucky) an olive – this glorious drink is the ultimate summer beverage.
We've hand picked five places in Leeds where you can get yourself a brilliant Aperol Spritz, keep reading to find out and prepare to feel a little bit thirsty…
Green Room
36 Wellington Street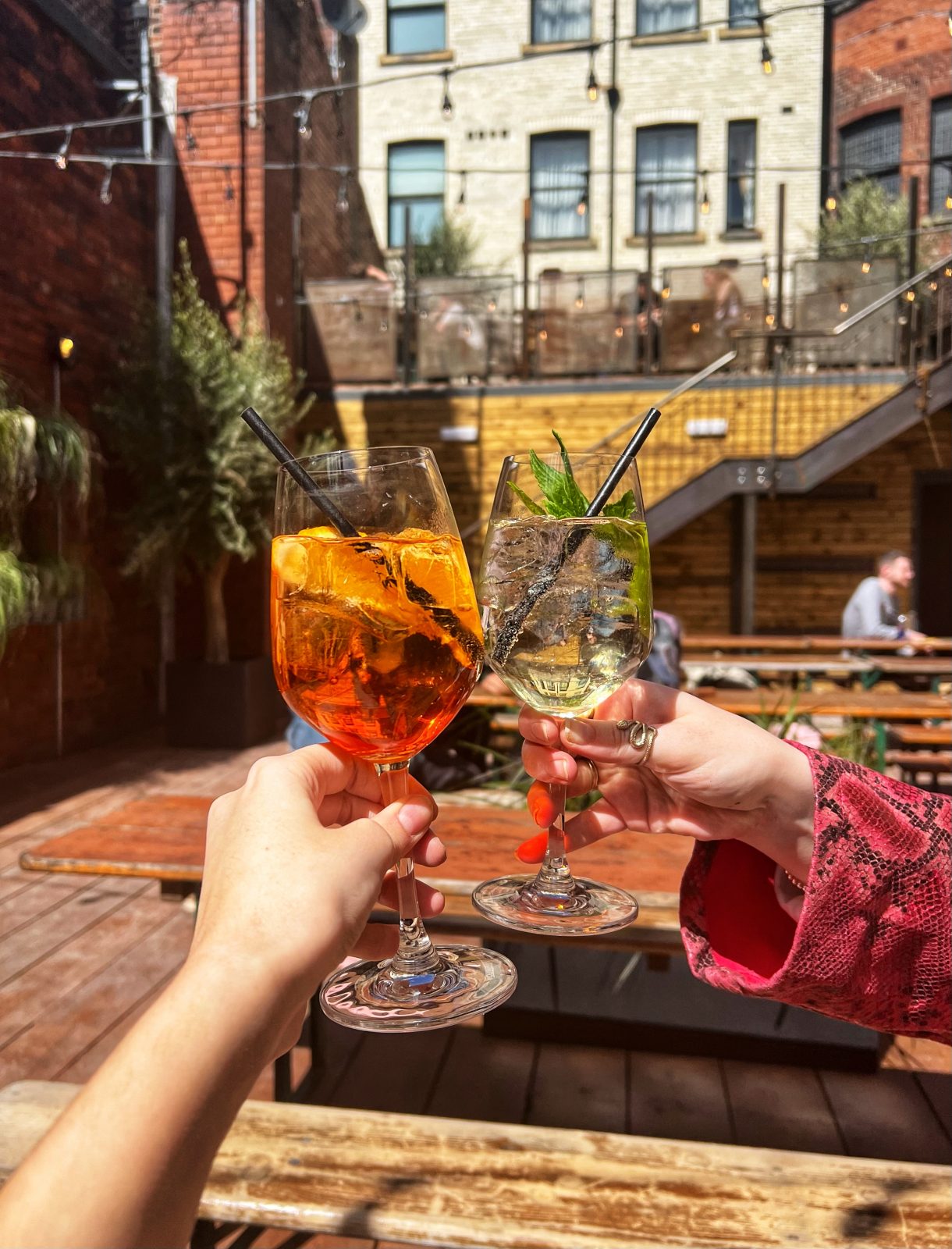 One of Leeds' best sun traps and rooftops Green Room really know how to do a good spritz. Maybe the idyllic setting has something to do with it, but the spritzes here are utter perfection.
With a dedicated summer spritz menu, you can start off with an Aperol and then make your way down the list. We're a huge fan of the Elderflower Spritz which features fresh mint to really refresh you on a hot summer's day.
Roland's
39 Call Lane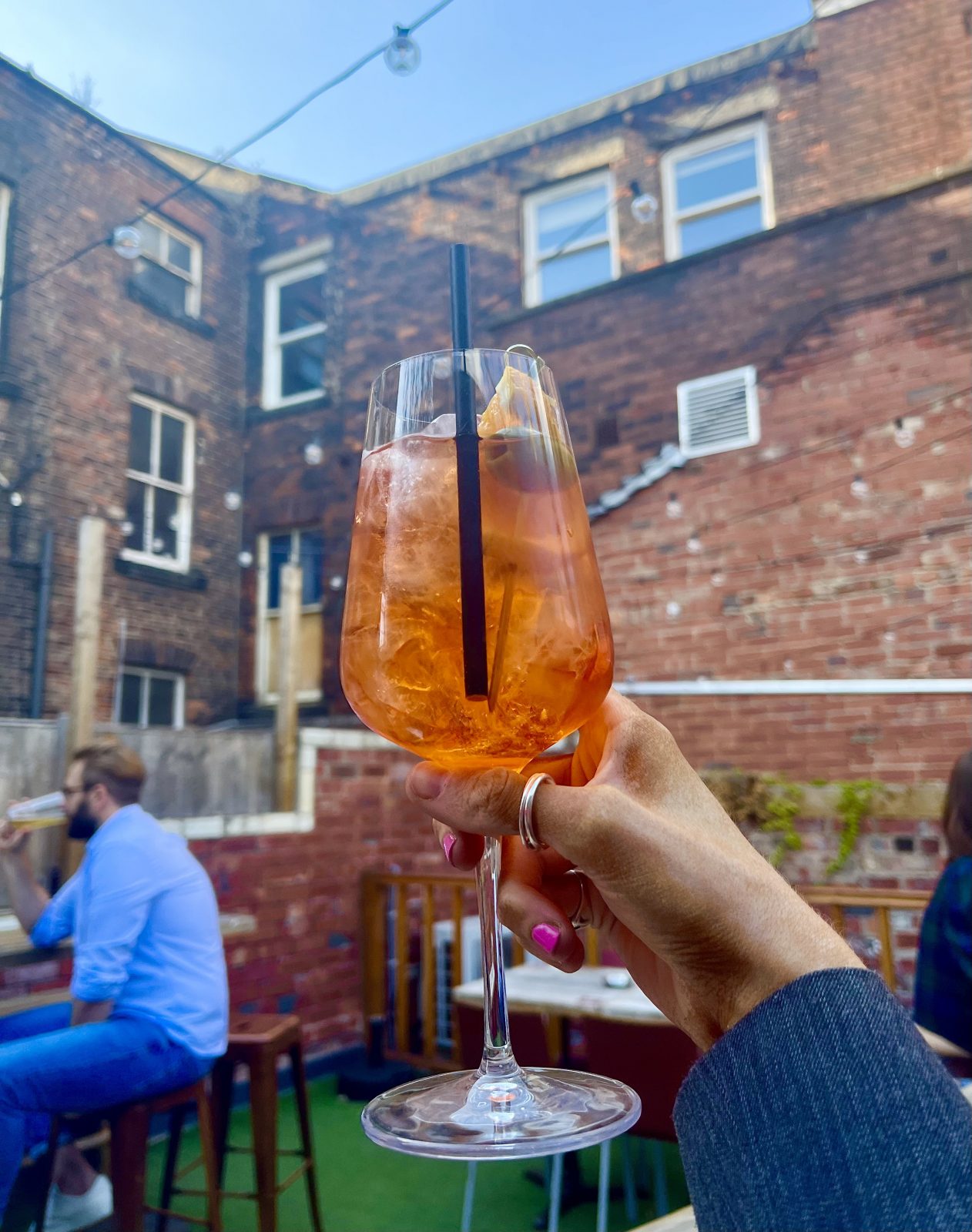 We all know that Roland's make world class drinks, but we absolutely love their aperol for one huge reason – the olive. Not only do they have the ratios of the ingredients down to an absolute T, but the addition of an olive on top of the orange slice just really takes it up a notch.
Take your spritz upstairs to their secret rooftop and sip away whilst watching the sun go down. And if you need a pick me up, we also recommend their Espresso Martini. Or any other drink to be honest, because Roland's know exactly what they're doing.
Friends of Ham
4 New Station Street Leeds, Wells Road Ilkley
We all know and love Friends of Ham for their brilliant charcuterie, delicious cheese and impressive beer selection. But their Aperol Spritz is one we keep going back for time and time again. They get the ratio absolutely bang on, every single time.
Granted the Leeds location doesn't have an outdoor area but the Ilkley location has a stunning courtyard which basks in the afternoon sun and is the perfect spritz spot. What's better is that you can order a delicious bowl of Perello olives to go alongside it, can you think of anything better? We definitely can't.
Livin' Italy
Granary Wharf, Wharf Approach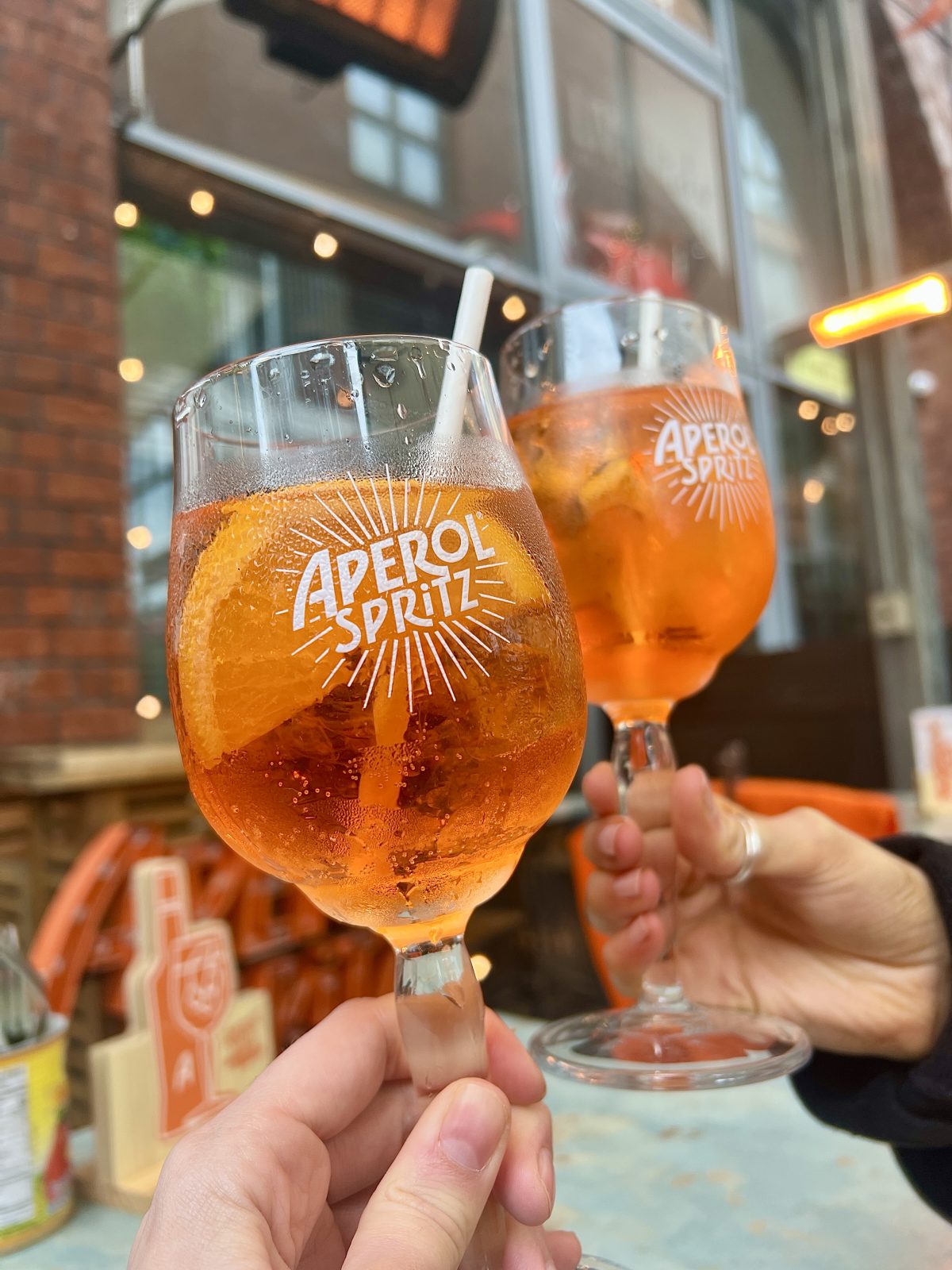 The Italians of course know how to make an Aperol Spritz, so Livin' Italy is the obvious choice and they certainly do not disappoint. With branded glasses and Aperol decor surrounding you in it's sun-filled terrace, you immediately know it's going to be a cracker before the tipple has even arrived at your table.
Enjoy yours alongside a delicious pizza or pasta for the ultimate Italian experience, you'll soon be cancelling your trip to Rome and booking a table here instead.
Headrow House
19 The Headrow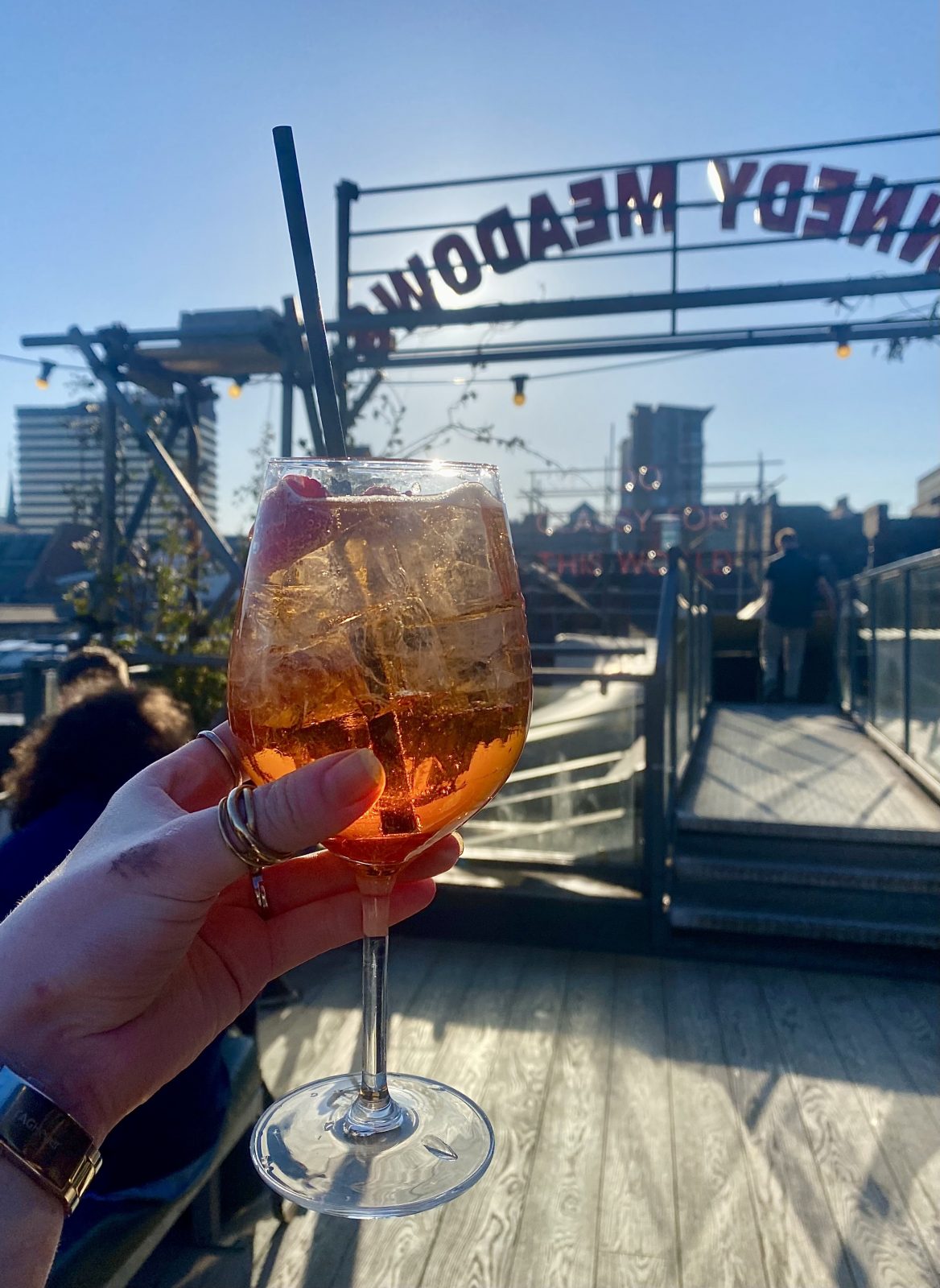 Headrow House is undeniably one of Leeds' best rooftop bars, the drinks are fantastic, the music is great and the terrace offers an ultimate party atmosphere.
Not only do they make great Aperols but all day every day, they serve them for 2 for £12. You probably won't find an Aperol Spritz cheaper than this anywhere in the city but for the views you get at the same time, it's almost like they're giving them away.
Read more: 33 bottomless brunches to try in Leeds