Just in time for Christmas too.
Get Baked, one of Leeds' best known dessert store, has announced it will be teaming up with local brewery Northern Monk to bring us a chocolate stout that's based around the viral chocolate cake, Bruce.
If you've not heard of the Bruce before, he's kind of a big deal..
The huge chocolate cake that'll set you back £12 a slice, as well as sell out brownies, cookies and Frankenpies – Get Baked has a huge following, with many swearing by owner Rich Myer's desserts for all occasions.
Announcing the news this afternoon on Instagram, a collabed post between Northern Monk and Get Baked said: "LET THEM DRINK CAKE
"Northern Monk and GET BAKED have saddled up again to unleash a trio of bloody nice stouts, inspired by GET BAKED's iconic Bruce cake.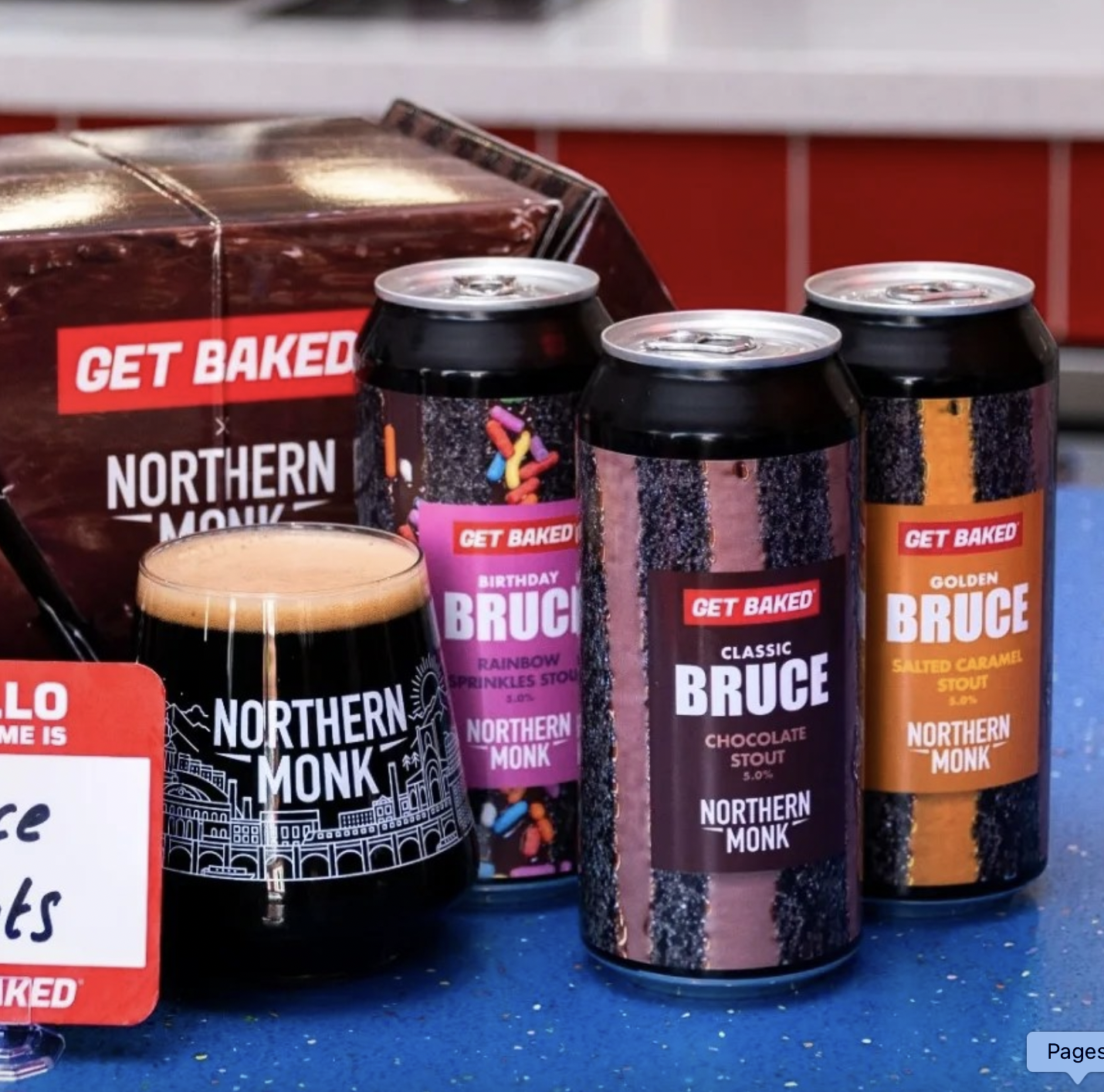 "First off is the OG Bruce. Gooey and chocolatey. We've packed Bruce into a beer. It's a chocolate cake stout, do we have to spell it out?
"The second Bruce's all gold. We've added salted caramel to the Bruce chocolate cake stout for a golden gilded brew, and so we could make an 'all gold' pun.
"Last, not least, Bruce with a party hat on. Birthday Bruce. Chocolate cake stout flavoured generously with those sweet lil' and proper nice sprinkles.
"All three are 5% ABV and come in a special gift box and whoever you buy them for will love you for it, and maybe forgive you for That Thing You Did, you know the one.
"Get all three stouts now in a Bruce-inspired gift box from northernmonk.com"
 

 

View this post on Instagram

 
What is Get Baked?
The dessert business was first founded from a Leeds kitchen in 2011, quickly growing a cult following as word spread out into neighbouring cities and even further afield.
It quickly amassed more than 50,000 followers across social media, with people eager to keep up to date with their humorous content and mouth-watering food pictures. Then, in the midst of its success, it shut down following what has been described as an "unsuccessful" venture into the restaurant business with The Joint in Leeds city centre.
In 2021 the original owner has revealed plans to open a new takeaway in Headingley, which has seen the famous Bruce cake served far and wide across the UK.
Last year, the company entered what they deemed a 'sprinklegate' with Trading Standards over the use of their sprinkles, which eventually saw Get Baked release their very own 'expensive sprinkles' – and is now 'currently in possession of the largest volume of totally legal, EU and U.K. compliant rainbow sprinkles in the World.'
Following from it's recipe book and collaborations with some of the north's biggest burger spots like Almost Famous and Burgerism – and now it's taking on the city centre.
Earlier this year, Get Baked announced it will be coming to Leeds city centre to bring an eat-in dining concept with pancakes, French toast and poached eggs.
Read More:
Feature Image – Get Baked / Northern Monk via Instagram