An Asda delivery driver has been presented with an award recognising his heroic actions – which went above and beyond for his customers and included walking over nine miles in the snow and saving an elderly couple from a gas leak.
Ron Teskowski, won the Extra Mile category at the Microlise Driver of the Year Awards after he fought his way through the snow this winter out of dedication to reach all of his customers.
When heavy snowfall made driving conditions dangerous, Ron was forced to abandon his own car due to conditions where he lives – but still managed to walk the nine miles into work to take out his deliveries.
Although his round ended up taking four hours longer than usual, seeing how much it meant the isolated people he was delivering food to – and how desperate some of them were – he kept going.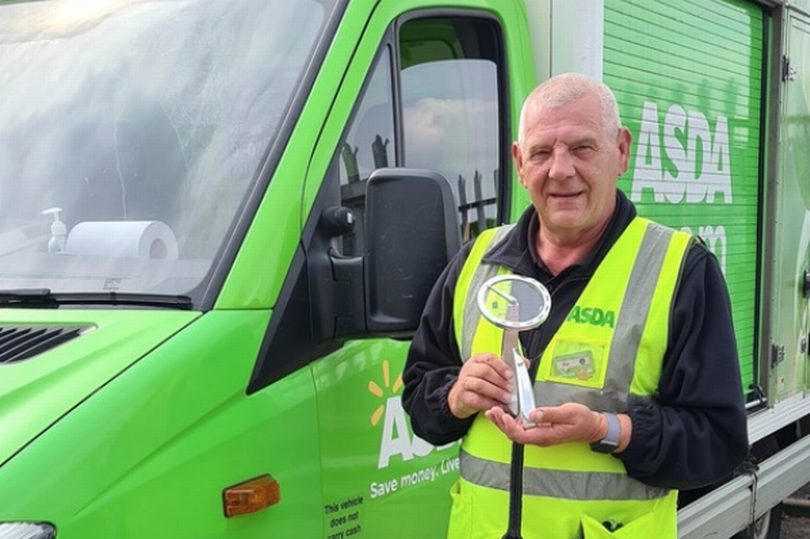 Undeterred, when he got back from his round Ron then took out another delivery meaning he didn't return back to the store until well gone midnight.
The next day, on his day off no less, Ron did it all again. He went out on a delivery run and at one address noticed the smell of gas at an older couple's property he was delivering to.
Noticing that the elderly couple at the house were seeming a little out of it and disorientated, he carefully checked out what was going on and realised there was an unlit gas hob in the property that seemed to have been left on for several hours.
He then contacted the police, who thanked him for his 'potentially lifesaving' intervention.
Simon Gregg, Asda's Vice President of Online Grocery, said: "We're really proud of Ron for winning this award for going the extra mile.
"Ron demonstrates the Asda values every day of going above and beyond to ensure our customers get their orders. He also identified a life-threatening issue with an elderly couple when out driving and rallied to get help and support. We're really proud of him."