The charming floating plant and bookshop located on Leeds Dock has been awarded 'Flagship of the Year 2023' status.
Having only opened last December, Hold Fast is a book and plant store that champions independent artists and local authors – all onboard an old coal boat called Marjorie R.
Owners Chris and Victoria Bonner actually lived on the boat for a good few years before deciding to protect the future of the 76 year old boat by turning it into a business.
The walls are lined with work from local artists, and the owners can tell you all about the student illustrators and locals that have spent time creating the prints in store.
Humbled by the company of regulars who come in to catch up and recommending newcomers to check out the other independents at the Docks, these guys are truly wonderful company, and make you feel right at home inside Hold Fast.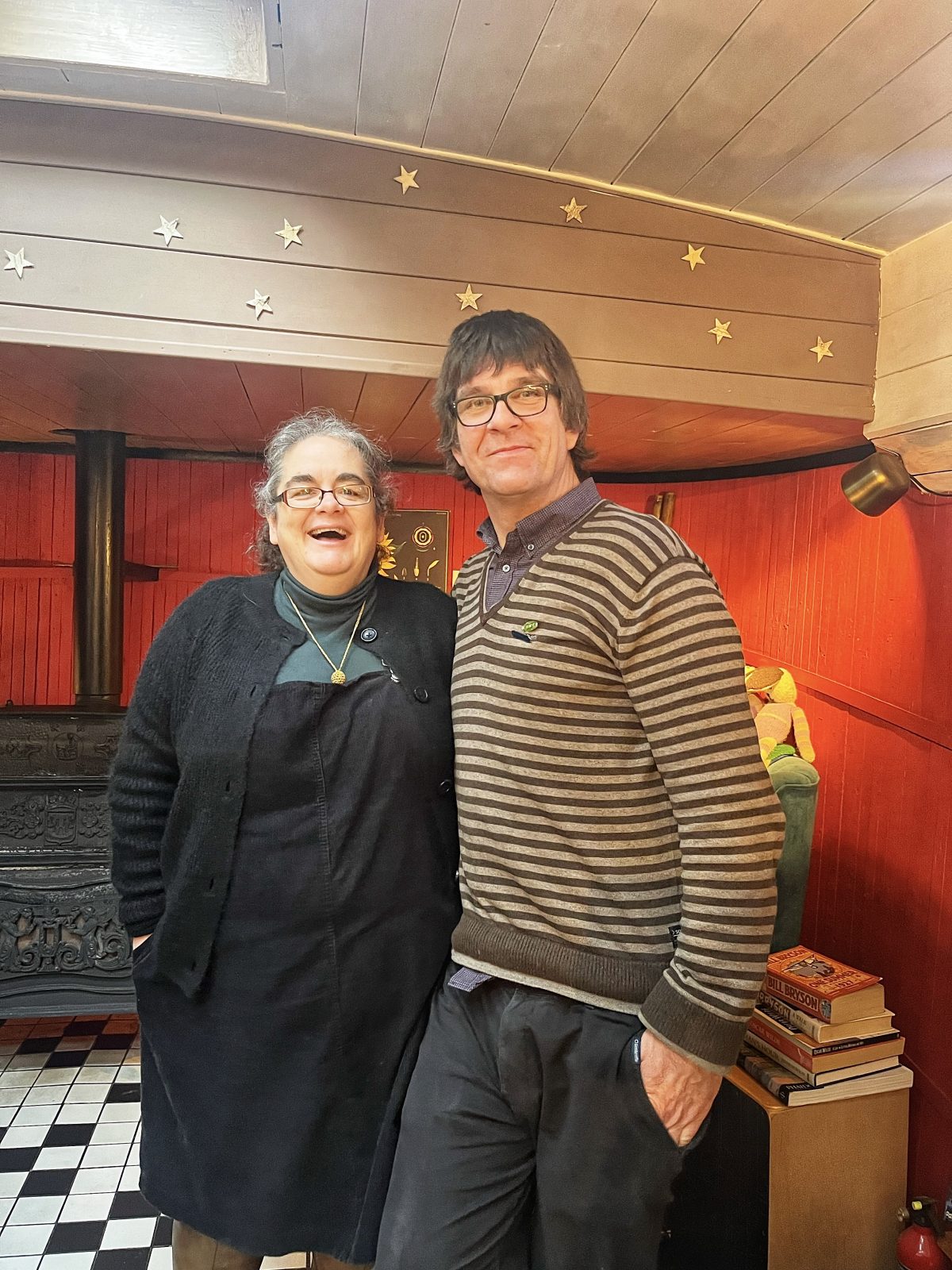 And now, the beautiful boat has been awarded 'Flagship of the Year 2023' status by National Historic Ships UK and we could not be more excited for them.
The Flagship of the Year Awards are run annually to promote craft on the National Register of Historic Vessels and National Historic Fleet.
Flagship status is a wonderful and prestigious accolade for historic vessels and is the perfect way to showcase your vessel to the public throughout the year.
Chris and Victoria took to their social media to announce the news, explaining how proud they felt of Marjorie R: "We are so happy to share with you the amazing news that our floating bookshop has been awarded 'Flagship of the Year 2023' status by National Historic Ships UK.
 

 

 

View this post on Instagram

 

 
"We could not be more proud of our Marjorie R. Many of you already know that she's a 1946 Coal Barge – built in West Yorkshire – some of you will also know a few of the stories about her – her launch in Knottingley by Marjorie Reed, her mollycoddled time with skipper Norman, and her travels between Wakefield pit and Thornhill power station.
"We have always enjoyed trying to keep those stories – and her history alive so this award is a fantastic recognition of just how important that is. And what better place to share stories than a bookshop? And what better time to celebrate since Independent Bookshop Week starts on Saturday."
If you'd like to pay a visit to the wonderful Holdfast bookshop and congratulate Marjorie R on her achievement, they are open every Thursday- Sunday and they'd be happy to welcome you.
Read more: The floating plant and book shop on a 76 year old boat that's bringing people together at Leeds Dock