A volunteer has shared footage of the shocking state Bramham Park was left in by Leeds Festival-goers – despite organisers repeatedly encouraging people to respect the festival site.
The video shared on Twitter this afternoon, and now seen by more than three million people, shows field after field dotted with abandoned tents.
The footage also shows litter strewn all over the grass – often within the same frame as large bins left by festival organisers for people to use.
Of course, it's not out of the ordinary for festival sites to look a little worse-for-wear after so much activity (and Leeds Festival was a hive of live music over the bank holiday weekend). But volunteer Jack Lowe described it as 'littering on the grandest scale we've ever witnessed'.
He was there as part of a team from a charity who salvage camping equipment that's still in good condition, which is used to provide emergency shelter to refugees in France.
Jack posted on X, formerly known as Twitter: "It's going to take us a while to digest what we saw when we went to help salvage tents and equipment for a refugee charity at the end of Leeds Festival yesterday.
"This is just a fraction of it — littering on the grandest scale we've ever witnessed.
"Utterly appalling."
He added that there were 'thousands and thousands of tents and related equipment' left at Leeds Festival.
People have been blasting those who so carelessly and thoughtlessly left their possessions behind, despite the efforts of festival organisers to prevent scenes like those seen this week.
Leeds Festival installed recycling points and issued advice ahead of the festival (which was repeatedly pushed through the app to those on site). They said: "Did you know that the amount of plastic in a single tent is the equivalent of 8,750 plastic straws, or 250 pint cups? Say no to single use, take your tent home!
"Buy a durable tent that you can use again each year, it will save you money in the long run."
Jack also added: "It's hard to convey the sheer scale of this. There are thousands of tents and associated paraphernalia.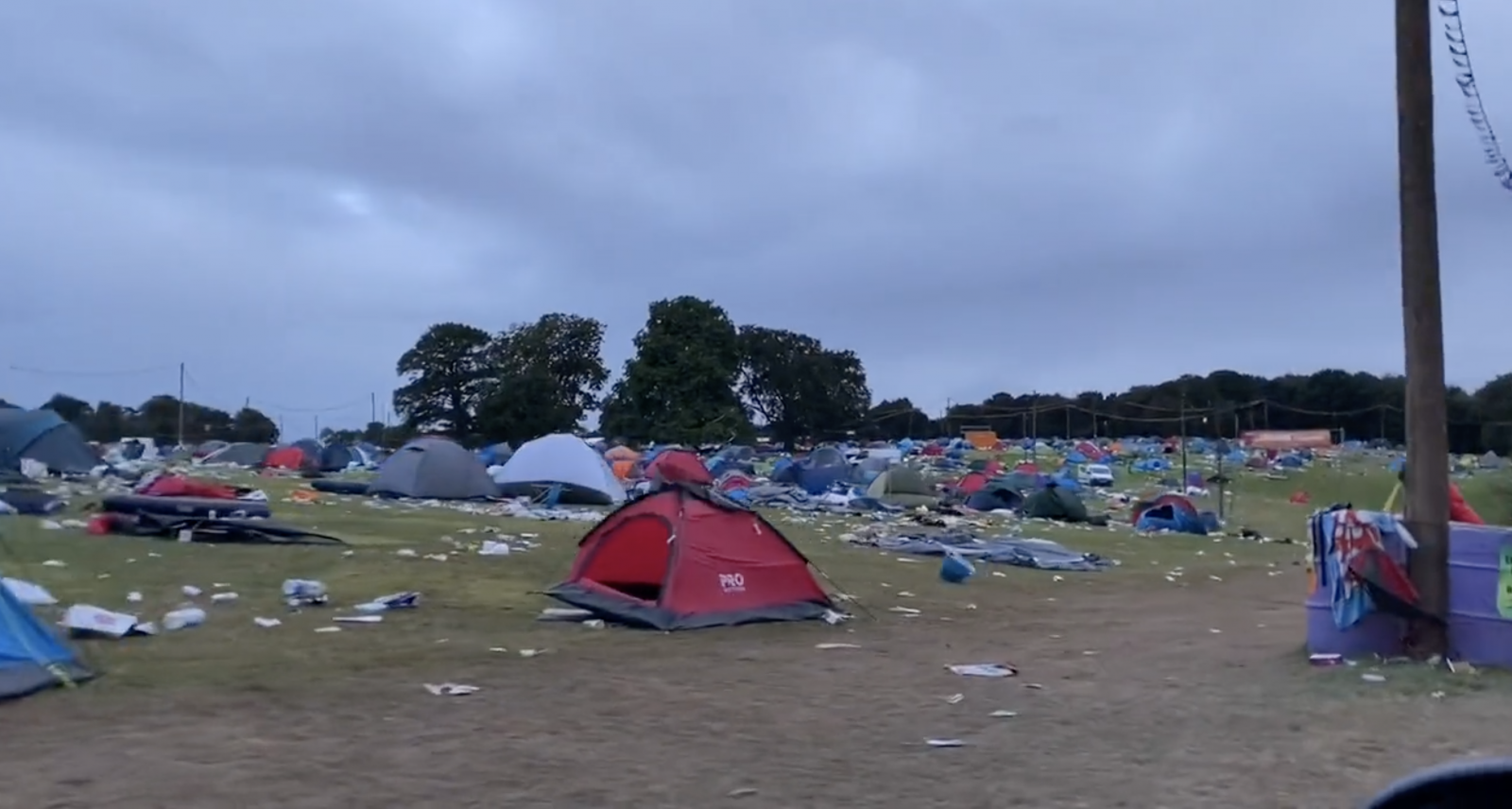 "I'd say the volunteers manage to dismantle less than 1% of them.
"Many are damaged (some purposefully). Most will be scraped up and put into landfill."
Speaking at Leeds Festival on Saturday, Melvin Benn of Festival Republic told ITV News: "The message to festival goers all of the time is to try and look after the environment really.
"We work really hard on making sure that people recycle and take their belongings home with them.
"Most people do, some people don't. Some people are untidy and we have to tidy up after them."
Read more
Featured image: X, @MrJackLowe