M&S has joined forces with eBay and Oxfam to launch a new pre-loved school uniform swap scheme at hundreds of its UK stores.
In what is a first-time collaboration between the national retailer, global welfare charity, and online secondhand marketplace, M&S's long-standing and hugely-successful 'Shwopping' scheme has now been extended with the introduction of more than 200 dedicated school uniform Shwop boxes inside stores nationwide.
Shoppers can donate their pre-loved school uniform to M&S's 'Back-to-School Shwopping Boxes', and receive vouchers for up to 20% off selected items in the retailer's kidswear section.
All pre-loved school uniform pieces donated to the new M&S boxes will first be inspected to see if they pass the hand-me-down quality test, and once they do, will then be given a second life in an Oxfam shop somewhere in the UK.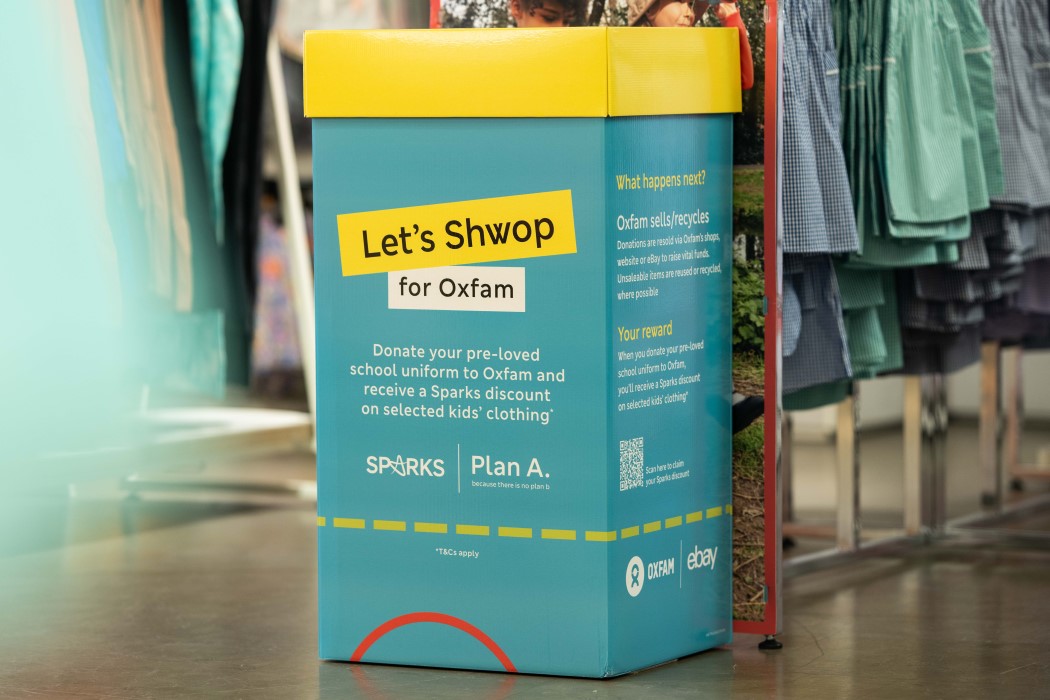 Also for the first time, the pieces will even be made available on a dedicated pre-loved school uniform shop on eBay too.
By partnering with eBay, M&S and Oxfam say they hope the new scheme – which has been launched as a pilot, with the hopes of a full nationwide rollout in due course – will mean that even more families can access affordable and great quality school uniform "no matter where they live or how they choose to shop".
And if all of that wasn't important enough as it is, M&S says that every school uniform sale, whether it be through Oxfam's shops or via eBay, will also raise funds to support the vital work that Oxfam does to tackle poverty and inequality all around the world.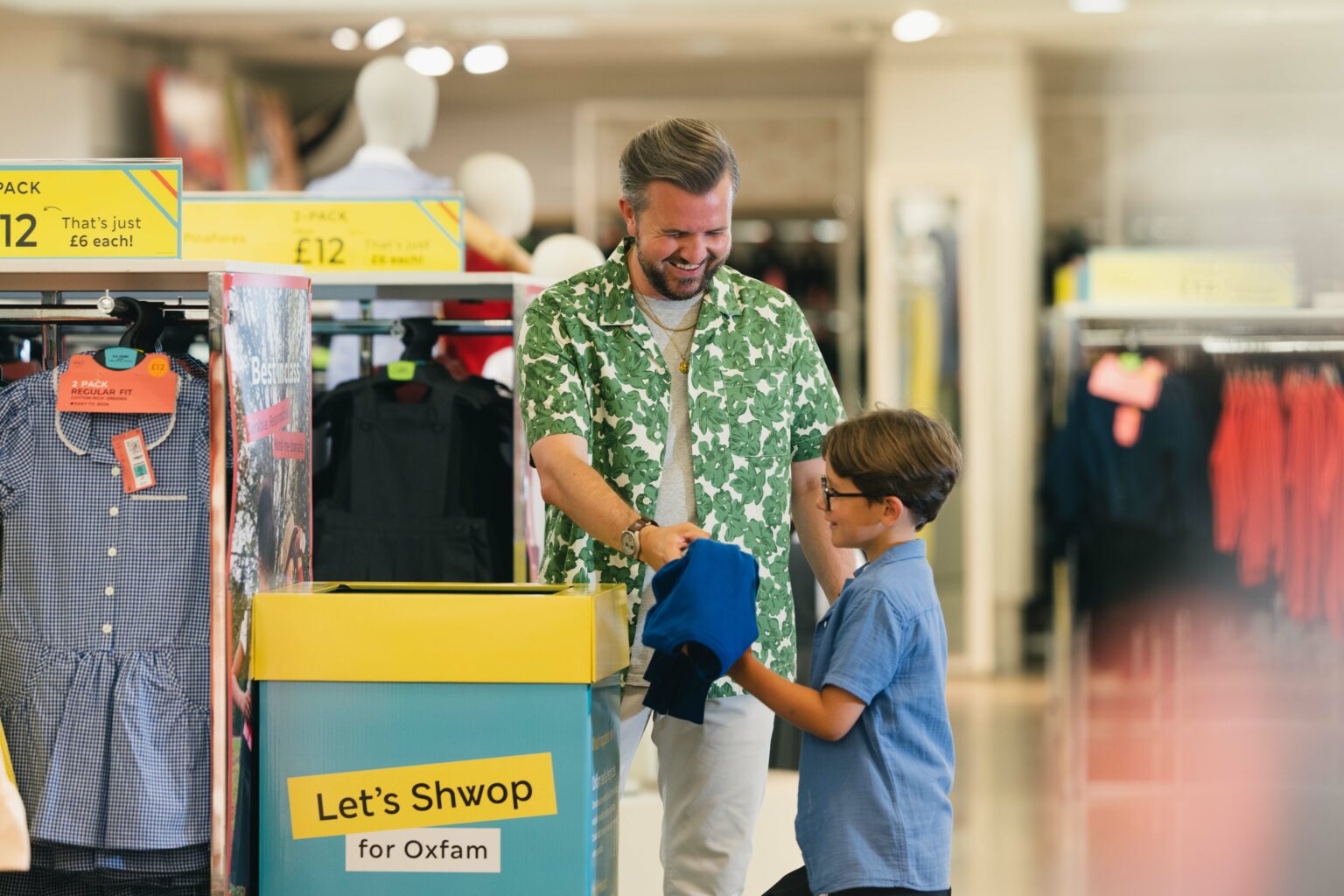 Any school uniform that can't be resold in Oxfam shops or on eBay will be recycled or reused wherever possible, M&S has confirmed.
M&S's Kidswear Director Alexandra Dimitriu said the new 'Back-to-School Shwopping Boxes' are just one of the many ways the retailer is "trying to make our best-in-class school uniform accessible to all families, however and whenever they choose to shop."
Lorna Fallon, who is Oxfam's Retail Director, added that the new scheme is "a win-win initiative", as it not only helps parents who may be struggling with the cost of kitting their children out for school, but it's also a simple way for shoppers to "make a huge difference" to the environment as it gives garments a longer lifecycle, and raises funds for Oxfam's lifesaving work along the way.
eBay's Head of Pre-Loved Fashion, Lucy Peacock, says the cost of living crisis has created "greater education poverty" and "an ever-increasing need for school uniforms", which is why the marketplace is "proud" to be able to help pilot the new scheme.
Featured Image – M&S