Squatters in Calderdale, West Yorkshire have taken over an empty grocery store and turned it into a cafe and free library, selling vegan cake, tea and coffee to locals.
The group has already installed signs in the windows reading "Squat the World" and "No Air B&Bs on a Dead Planet", and is now inviting locals to come and use the free library service and tuck into some comforting homemade vegan treats.
Their takeover of former grocery store Holts has received the most Hebden Bridge welcome possible from locals, with posts on a community Facebook group praising their efforts, calling them 'brave' and sticking up for their rights in the comments section.
One poster asked: "Sorry I'm not from the UK so have no clue about the right terms etc, but wouldn't that be classed as breaking and entering? I don't know much about squatting, I think I only ever heard uni students doing it to derelict factories back in Finland…"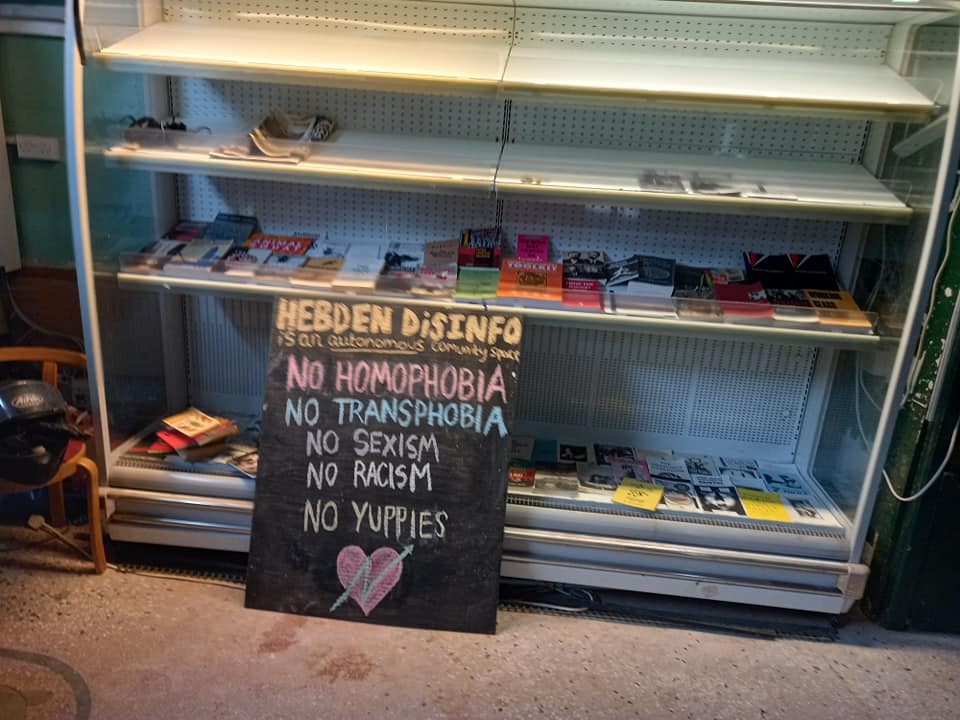 They were met with a swift reply explaining that in the UK "squatting is classed as unlawful but not illegal.
"You can squat a nonresidential property for however long it takes for the owner to get an eviction notice to remove you, the law has been tightened in the last few years around squatting but some brave folks are still reclaiming empty building and they are often set up as temporary community spaces."
Whilst there have been some concerns from locals regarding suspected asbestos inside the property, the reaction to the new cafe has been overwhelmingly positive with many already planning trips down.
One person wrote: "Serving food teas and coffees from a building that's long been empty… brilliant!"
Another said: "It's about time something was done with those premises. It such a shame it's been empty for so long and that the new owners want to destroy it and open yet another café/bar.
"If it can be used as shelter and a drop in community space, surely that's a good thing."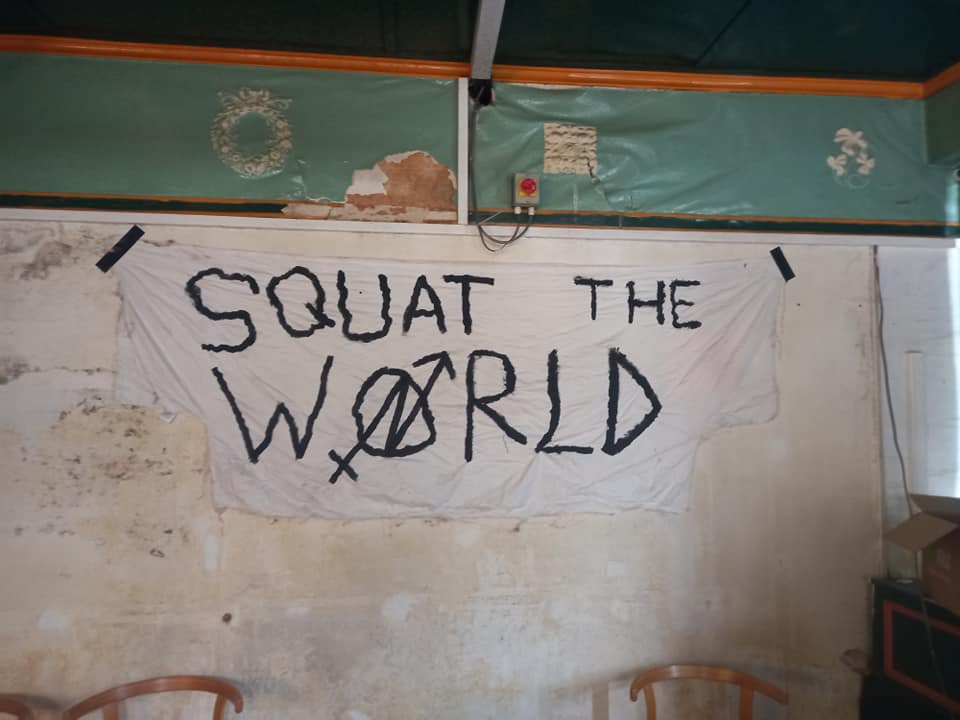 A third added: "The asbestos and roofing issues are a bit worrying, but frankly anything happening with the beautiful old shop is a great idea.
"Gives the kids somewhere else to hang out, the spirit in there seems really chipper and they aren't harming anyone.
"I hope a more permanent solution will be organised soon, but for now? Leave them to it until somebody gives a toss. It gives a poor impression of the town when it's sitting around empty."
A fourth said: "Great – about time something was done with that disgracefully neglected building"
Over the coming days, squatters are planning to host a film screening of alt-punk documentary Rebel Dykes and hosting a 'Disinfo Folk Session' at the grocery-store-turned-cafe.
They have set up a Facebook group to keep people informed, posting about the folk session: "Bring your instruments, bring your pals, bring your best tunes, and join us for our first open mic folk jam at your newest autonomous community squat!
"Let's bring folk back to the people."
Read more: The new bottomless brunch with pastel cocktails and Neapolitan pizza
However, not everyone seems as pleased as Hebden Bridge's residents about the new development.
The building is currently owned by Royds Catering Services, The Hoot understands.
A spokesperson for the firm said that they were told about the squatters on Tuesday morning and would be contacting the police to ask about their removal.
They added that Royds also owns the former Pennine Wine and Cheese Co, at 8 Bridge Gate next door, and is keen to merge the two spaces but has met with opposition from the council planning department.
Feature image – Hebden Bridge Disinfo Squad