There's a gorgeous little seafood stall at Kirkgate Market selling freshly shucked oysters for £1.60 a pop – and after just one taste I've already fallen completely, head over heels in love with the place.
Called Hayes Seafood, it is run by a lovely couple who tell me their stall has been a fixture on Kirkgate's Meat and Fish Row for 38 years now. In these days and times, sticking around for that long is no mean feat.
Their popularity, I soon learn, is well-earned. Stopping by at the start of the lunch rush, the stall is already busy but as the hour goes by the queues really start to form as old and young alike jostle in line for their fix.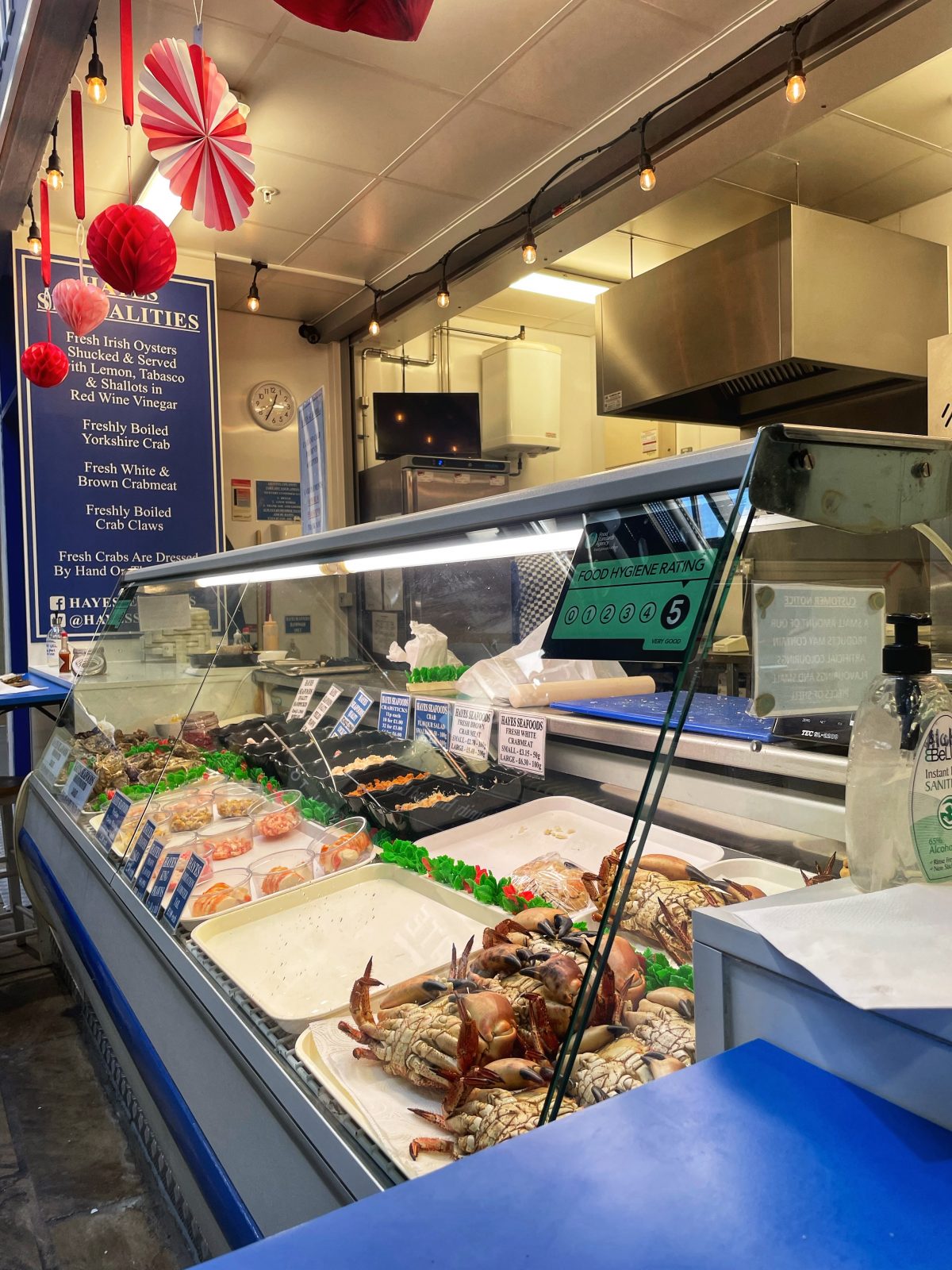 Specialising in locally sourced Yorkshire crab, oysters and more, Hayes' glass display counters are broken up by small corner tables, with room for just five covers to sit down on little wooden stools and snack on some of Leeds' freshest seafood at any one time.
I'll admit, the cute little counter seating has caught my eye on visits to the market before but I've foolishly walked past many times without sampling its delights.
To give you an idea of how long I've spent umming and erring, not wanting to eat alone, when I first spotted Hayes its oysters were actually only £1. It's ironic, then, that I end up doing just that – and on Valentine's Day, of all days.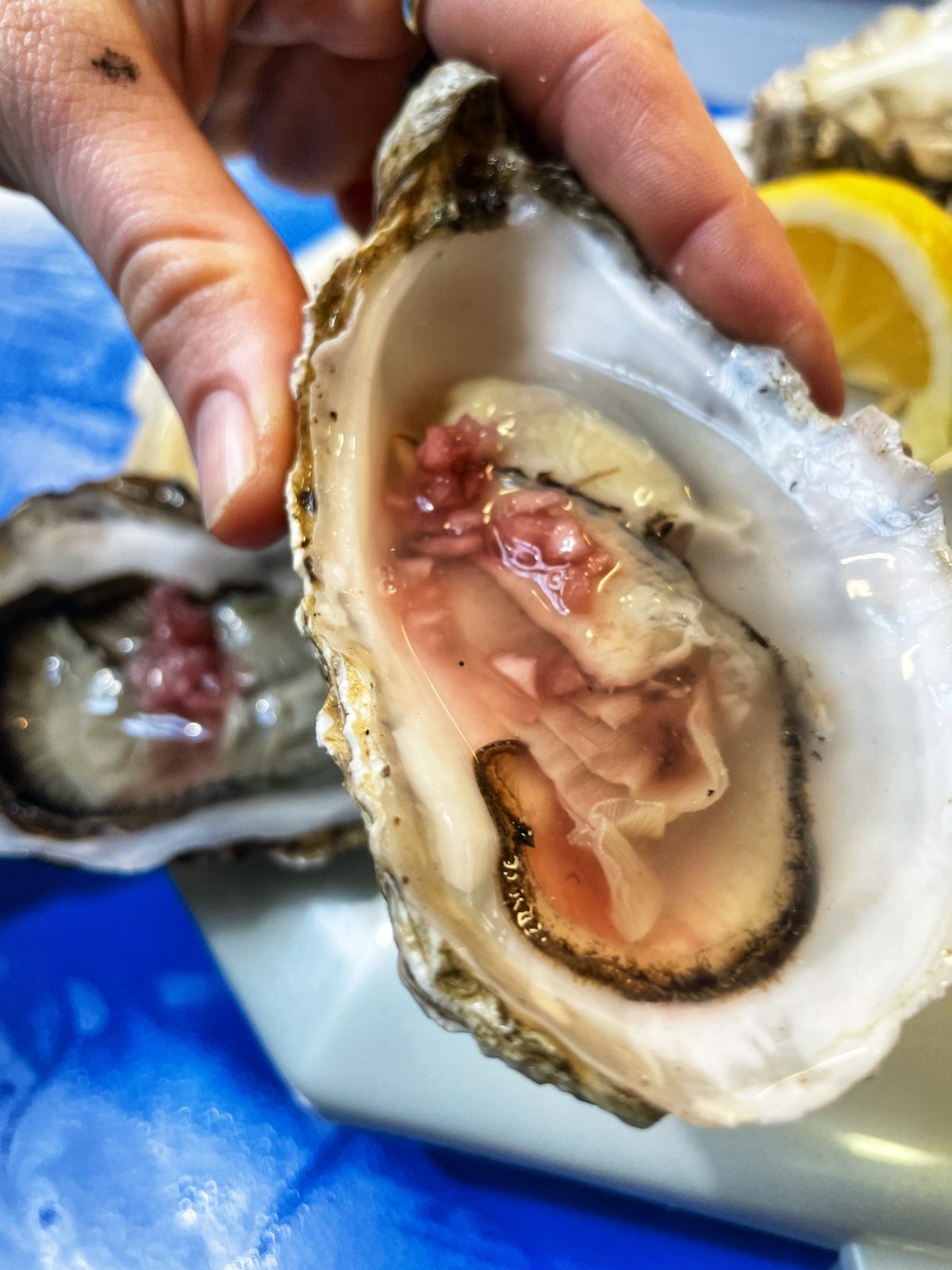 A lone single amongst groups of couples, I wait my turn for a seat feeling a little awkward. As soon as I sit down, though, a warm and genuine greeting puts me completely at ease. I confess I felt a little silly, having put off the pleasure for so long.
Everything here is prepared to order right in front of you, and for no extra fee. On my flyby lunchtime visit, I'm given a choice of two different oyster styles: super salty Irish Points and the slightly sweeter English Loch Fyne.
I opt for a couple of each, left to garnish them myself with squeezes of fresh lemon, sharp, pickled shallots, and a few fiery dashes of Tabasco. It's a quick lunch but a pleasurable one, and I even manage to make a single oyster-eating friend.
Read more: White Rose Shopping Centre launches Community Collection Bank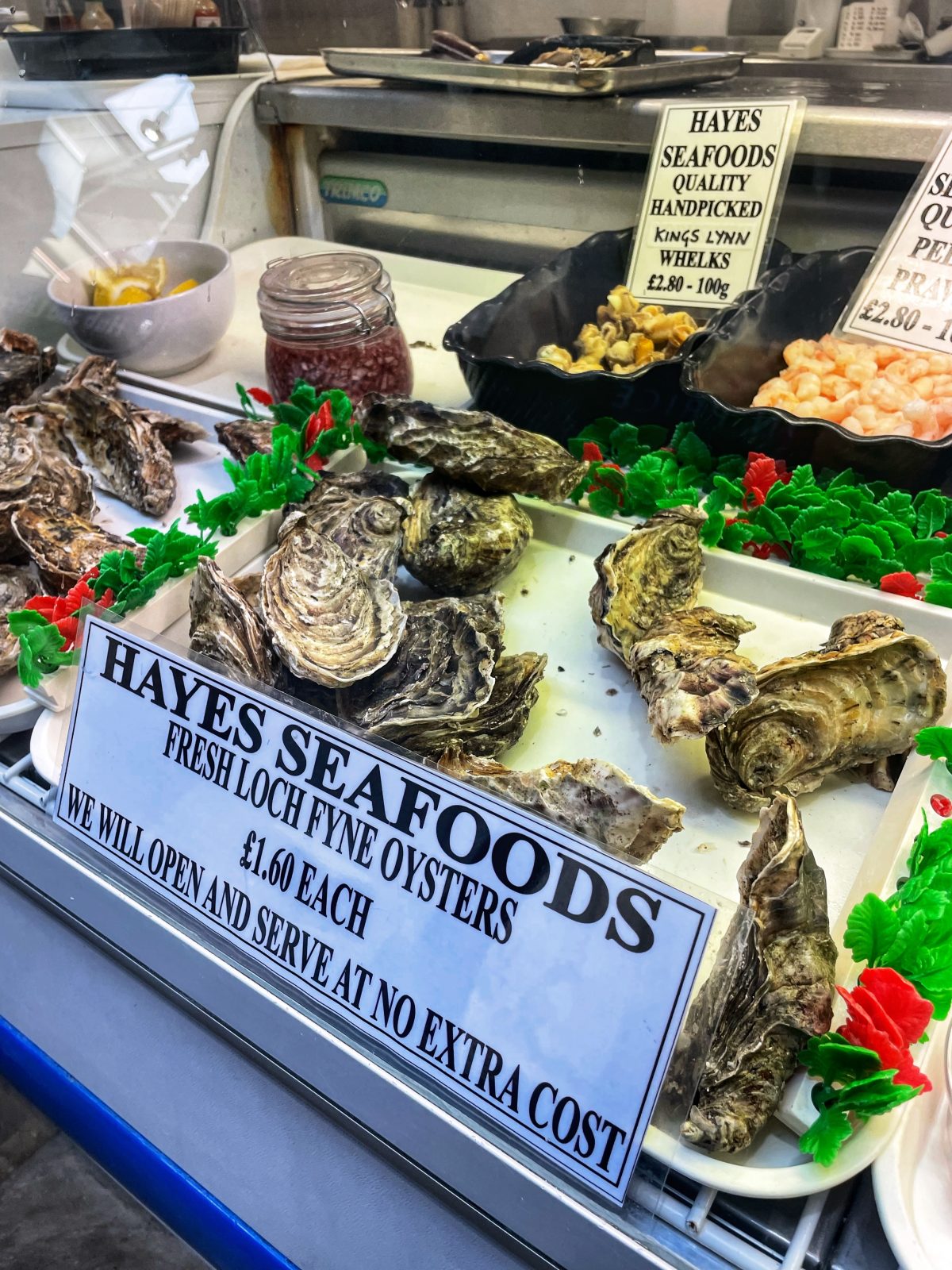 Also on the counter, there are handpicked Kings Lynn whelks, king prawns and mussels, as well as some vegan-friendly options such as prawn-flavoured 'shapes' and imitation lobster tails – perfect for those plant-based people that miss their seafood.
The only thing I'm missing is a nice glass of wine, although a friend tells me he has gone down with his own bottle of Moscato before and had no trouble so I might try that on my next trip down.
Read more: All the places 'Kids Eat Free' in Leeds during February half term 2023
Well worth a visit, after popping by it's easy to see why this charming seafood stall has lasted in the market for three generations. Long may it continue.
Feature image – The Hoot Eats