The Stuzzi Christmas hamper will give your loved ones a taste of Italy, even if you're going to be in Leeds this Christmas.
What do you get the person that has everything? It's that time of year when we all attempt to answer the age-old question, and it never gets any easier, despite the years passing us by.
However, if you're shopping for an Italian food lover this Christmas, you have a chance of escaping this annual dilemma.
Stuzzi, an authentic Italian restaurant, mentioned in no less than the Good Food Guide 2020, are offering pre-packaged Christmas hampers to help you share some festive cheer.
Each hamper is individually priced at £35 – £100, and comes with all you need for an Italian feast at home.
Conchigie, Stuzzi's own pasta can be packaged up and placed alongside bottles of wine or gin, depending on your budget.
To accompany these tasty treats, Stuzzi include jars of antipasto calabrese and 'ndujo, as well as panetone and traditional Italian chocolate and sweets.
With travel around the world still restricted, or at least ever-changing and slightly chaotic, this hamper is guaranteed to transport you to a small European town, all that's left to do is find a sunny spot and you really will feel like you're in an Italian kitchen.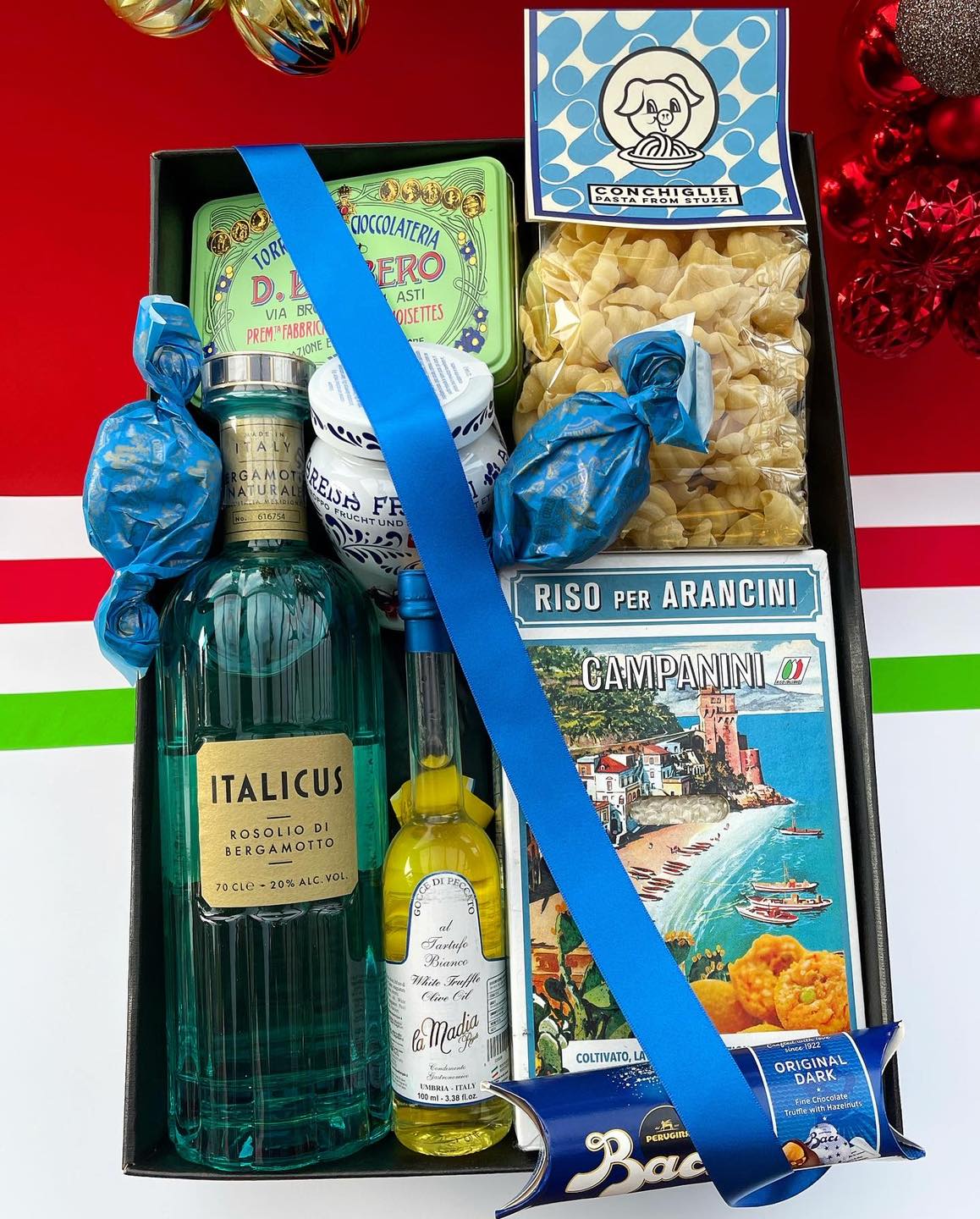 The store will also make up bespoke hampers to suit your needs, so you can handpick exactly what your loved one will received this Christmas.
In store, Stuzzi homemade pasta can be paired with a range of sauces and meats.
The Bronze die stuzzi pasta is a particular treat. Tossed with a slow braised ragu of pigs cheek, pork ashen, n'duja and San Marzano tomato,the homemade pasta dish is finished with Abruzzese olive oil and pecorino.
For more information, visit the Stuzzi pages on social media or visit the restaurant on Merrion Street Wednesday – Sunday.
Feature image- Stuzzi Leeds