On the hunt for something to do in Leeds this August Bank Holiday weekend? Look no further.
Whether you're after a good bargain hunt at a kilo sale, a day (or weekend) full of good scran and drink, a party on a rooftop or in a late night club, an indie gig or art exhibition, we've got you covered in Leeds this weekend.
Keep reading to discover our top picks of the best things going on in the city this August Bank Holiday weekend.
Leeds Festival
Well, obviously we had to lead with Leeds Festival – it's only one of the biggest music events in the city (and country's) calendar. This weekend it's finally arrived, bringing with it the likes of Stormzy, Biffy Clyro and Liam Gallagher, Brockhampton, Lewis Capaldi, Post Malone, Disclosure and many, many more.
When: Friday 27 – Monday 30 August
Chow Down Food Festival
For fans of good street food scran, you need to be at Chow Down. Frankly, if you haven't been yet you're slacking. This weekend organisers are going all out with a four day festival of food, bringing down the likes of Little Bao Boy, Sela's Pizza Bus, Eat Dutch and Nasi Lemak for a long weekend of beats and eats. Live music meanwhile comes from Hot Chip's Joe Goddard, plus Soul Boutique and Balearic Social. Solid vibes are guaranteed all-round here at Temple Arches.
When: Friday 27 – 30 August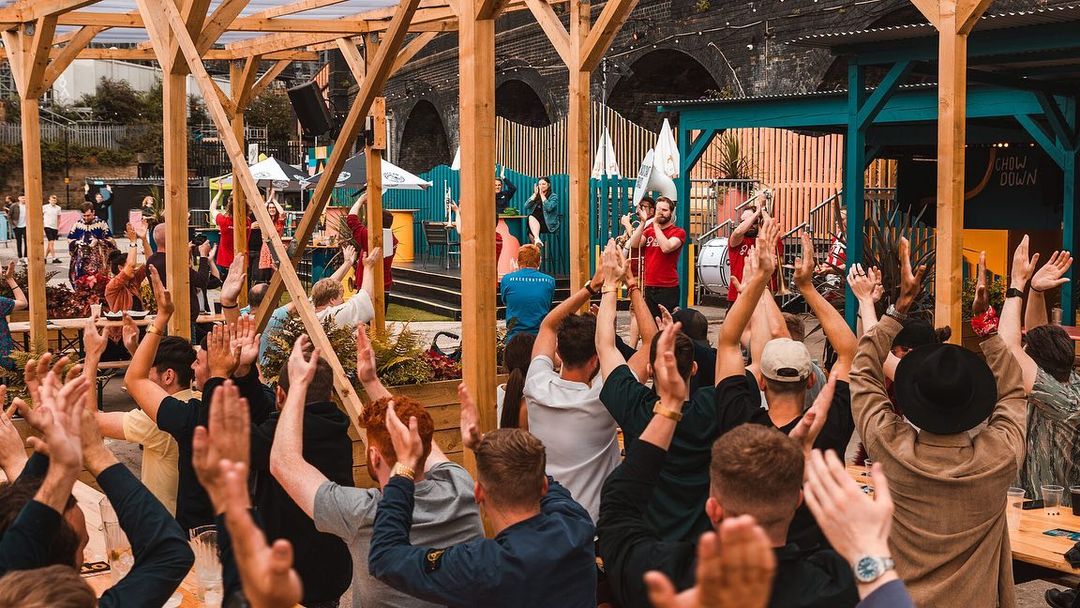 Alice in Wonderland at Kirkgate Market
Same Different Arts are taking over Kirkgate Market this August Bank Holiday weekend with an interactive Alice in Wonderland event that's perfect for the whole family. Bring your own picnic blanket and join in with the Mad Hatter's tea party, tumble down a rabbit hole and even get stuck into a game of croquet. Just make sure you don't lose your head.
When: Friday 27 August
The Leeds Kilo Pop-up at Kirkgate Market
Also to be found in Kirkgate Market this weekend is the Leeds Kilo Pop-up, perfect for fashion fans who want to get a head start on their Autumn wardrobes. It's just £15 per kilo, making it an absolute steal for those happy to spend a couple of hours hunting for bargains.
When: Friday 27 – Saturday 28 August
Distortion Terrace Party at Mint Warehouse
Mint Warehouse is back to life, and their terrace is the place to be this weekend (and every weekend, really) for tech house heads. The Distortion terrace party returns with the very best of four to the floor beats, UK garage, baseline, drum and bass and more with a massive headline set from Darkzy, not to mention appearances from DJ Q, Zero and Shaun Dean.
When: Friday 27 August
Graceland at The Brudenell
Headingley's favourite music venue is hosting a celebration of Paul Simon's classic album Graceland this weekend. Head down on Bank Holiday Friday to catch Gary Stewart and his 6-piece band performing all the favourites from this iconic LP.
When: Friday 27 August
Insomnifest at Beaverworks
Leeds iconic all-day Bank Holiday rave returns this weekend, taking place at Beaverworks on the Sunday with over 40 DJs split across two terraces, three warehouses, an open-air stage and a basement room. There'll also be fairground rides and fireworks, just to keep the party going. Expect five different arenas spanning genres like house, tech house, old skool and baseline with confirmed sets from om Zanetti and K.O. Kane.
When: Sunday 29 August
1990 Revisited at The Warehouse
The nineties are having a moment, and The Warehouse clearly knows it. This weekend, they'll be taking it back two decades to bathe in the glory of the acid house movement's heydey. Those heading down will be treated to a live set from Dream Frequency, followed by DJ selections from the likes of old skool legends Mark Holliday, Rob Tissera, Anton Raphael, Lee James and Tony Ross.
When: Friday 27 August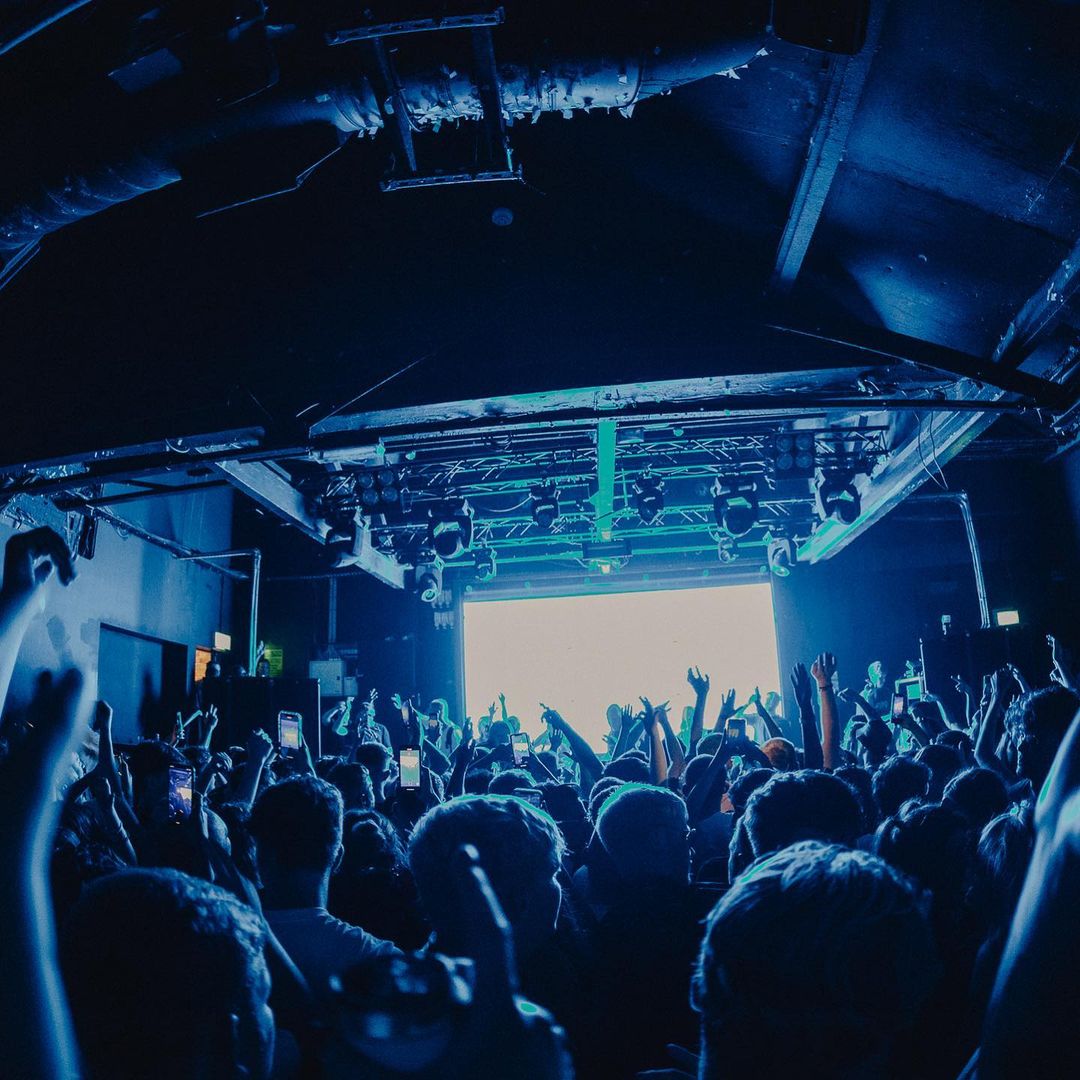 A screening of Studio Ghibli classic The Red Turtle at Headingley Enterprise and Arts Centre
The Headingley Enterprise and Arts Centre is hosting a special one-off screening of the Studio Ghibli classic The Red Turtle this weekend. This French-Japanese anime tells the tale of a massive sea turtle that destroys a stranded man's raft every time he tries to sail away from a tropical island with beautiful visuals. Rated PG for sadness, it's child-friendly so feel free to take the kids with you.
When: Saturday 28 August
Merrion Street Festival
Promising the street party to end all street parties, with eight operators on the street joining forces with neighbours the Grand Arcade to host the first Bank Holiday celebration since lockdown restrictions were lifted in the city. Expect eclectic music from local DJs, top-class entertainment, and incredible food and drinks in one of the city's largest outdoor drinking areas.
When: Sunday 29 August
Leeds Opera Festival
Fans of opera are in for a treat this weekend as the Leeds festival gears up to celebrate the art form across the next four days. There's plenty going on across the city, with exhibitions aplenty, plus a big double-bill performance of Gustav Holst's finest works at Morley Town Hall. Head down to enjoy performances of At the Boar's Head and Savitri.
When: Friday 27 – Monday 30 August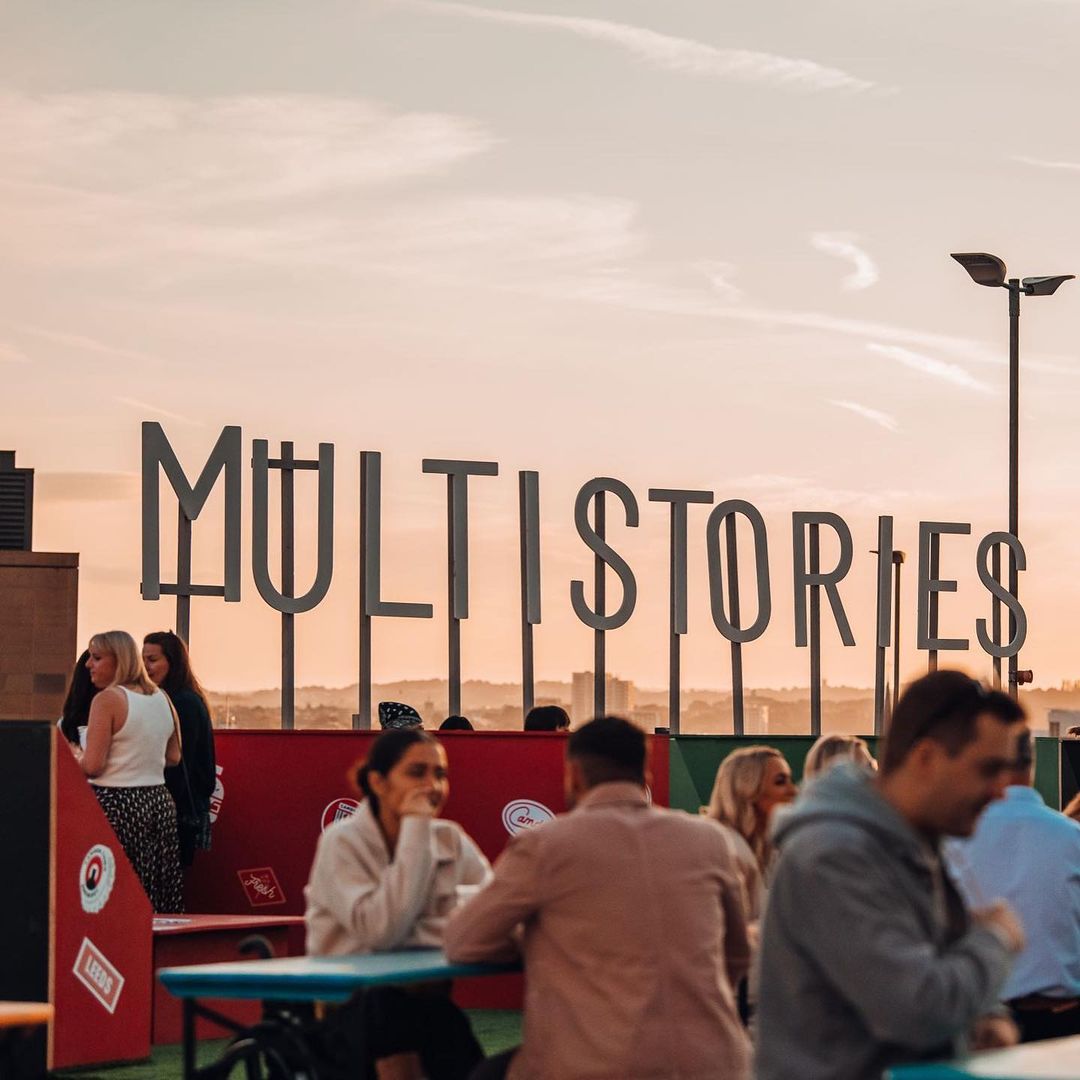 Multistories
Good food, good drinks and banging beats at the top of a car park? Sign us up. Multistories this weekend is bringing all the vibes to the top of the Merrion Centre across the weekend. They're also hosting a bank holiday bottomless brunch on Saturday for those who really want to go all out.
When: Friday 27 – Monday 30 August
Leeds Jurassic Trail
Great fun for the whole family, if your little ones are obsessed with hunting dinosaurs then this is the perfect Bank Holiday weekend activity for them. Dotted throughout the city centre, it's a great way to kill a few hours in town.
When: Friday 27 – Sunday 30 August
This Must Be The Place at Belgrave Music Hall and Headrow House
With a headline set from Super Furry Animals frontman Gruff Rhys, and further appearances from Bill Ryder-Jones, Bo Ningen and Stealing Sheep., this celebration of leftfield music at the Belgrave Music Hall and Headrow House is not to be missed if you're an indie fan.
When: Saturday 28 August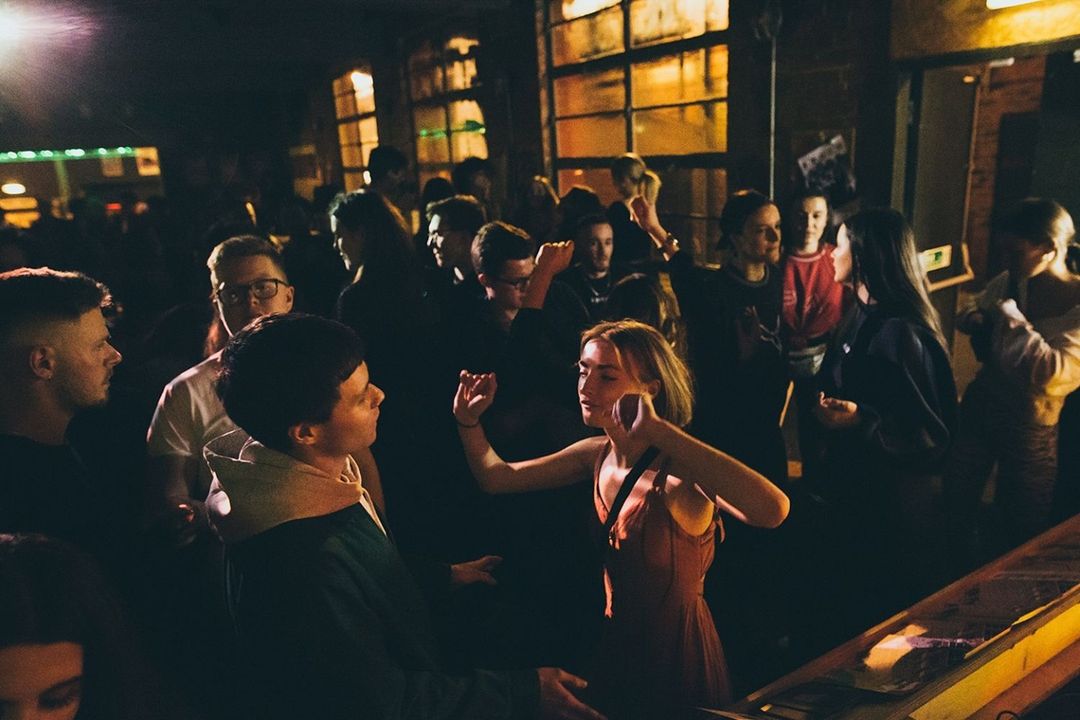 I Feel Weird fest at Mabgate Bleach
For a no holds barred celebration of post punk, garage and alternative shoe gaze, psych music, head down to Mabgate Bleach this weekend for I Feel Weird festival. Taking place on the Saturday, entry will cost you a tenner and for that, you'll get to see a whole host of bands including local favourites The Shakamoto Investigation and Birmingham trio Table Scraps.
When: Saturday 28 August
Downtown Disco at Sheaf Street
For disco lovers, Sheaf Street is the place to be this Saturday. Ian Ossia, Lisa Jane and Michael Grey, will all be on hand to churn out some of the finest disco selections, before The Shapeshifters take to the stage to belt out iconic hits like Lola's Theme and Life is a Dancefloor.
When: Saturday 28 August
Summer in the City 2021 Festival
This new kid-friendly music festival is going to be taking over Assembly Street on Sunday with live music, street vendors and more. Head down to see performances from Crazy P, Aletha and Reeshy amongst others.
When: Sunday 29 August
Caribbean and African Food Festival
This Saturday, the Caribbean and African Food Festival takes over the foot hall at Leeds Kirkgate market – bringing a host of authentic local food traders down for the day to celebrate a host of exotic national dishes.
When: Saturday 28 August
Crack Cloud at The Brudenell
One for those who just don't want the weekend to quit, this event on Bank Holiday Monday at The Brudenell promises infectious punk tunes and wild visuals from Vancouver-based art collective Crack Cloud, led by Zach Choy. Modelled around harm reduction philosophy, Crack Cloud operates as a rehabilitative outlet for the collective.- all of whom have been through drug rehab themselves.
When: Monday 30 August
Feature image – Official Reading and Leeds festival Instagram.